Money making blogger interview with Chloe of Life Unexpected
Posted on
Welcome to my Money Making Blogger interview series where I interview bloggers who are making money from their blogs!
Hello, please introduce yourself and tell us all about your money making blog.
Hi, I'm Chloe and I run a family lifestyle blog called Life Unexpected. I'm 29 years old and I live in Cornwall with my fiancé, my four year old daughter Evie and our baby to be who is due in February. My blog covers life as a work at home Mum, family travel, kids activities, pregnancy and life with a four year old.
How long have you been blogging for and when did you begin to monetize?
I started blogging back in 2014 when my daughter was born. I began to monetise about three months after I started, when I was offered my first sponsored post.
What's your monthly blog income like? (Pocket money, part time, full time or if you're happy to share the figure)
My income varies from month to month. Some months I earn £500, some I'll earn £3000. But, on average I earn about £1500 a month from blogging.
How exactly do you make money from your blog? Tell us more about your favourite method?
I earn money through sponsored posts, brand collaborations, brand ambassadorships, social media campaigns and a very small amount from affiliate links.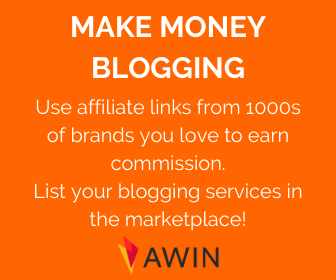 Were there any steps you took to prep your blog for making money?
Yes! I put a lot of time into making sure that my blog looked professional. I did this by investing in a good blog theme and by making sure that my branding was fluid across all social media channels. I also really focused on what content I was putting out and making sure that my posts were all relative and helpful for a specific audience.
Has it been an easy process to make money from your blog? Why?
Yes and no. It definitely wasn't easy at first, but it's getting easier with time. Over the years I've grown relationships with PRs and brands and this has helped to make it easier to land campaigns and sponsored posts. But at first it took a lot of pitching, a lot of searching for paid opportunities and a lot of months where I'd either earn nothing or a little bit.
How many hours per week do you work on your blog? Has this changed over time?
40+ hours. This has definitely changed over time. Once upon a time I was working 80 hours a week on my blog. I felt like I had to work this much to get recognised and to earn any money and I was afraid of stopping. I actually reached a point of burnout and had to take some time off my blog which ended up being a great thing (although it didn't feel like it at the time). It make me realise that I didn't need to spend so much time on my blog, instead I needed to be more smart with the time I have.
What are your aims for your blog in the future? Do you plan on increasing your income and how?
I do plan on increasing my income. I'm actually in the process of creating some products to sell in an online store via my blog. I'm also putting together some courses and an e-book on how to grow your social media channels and how to 'brand yourself'. This will be targeted at bloggers and small businesses. I'm hoping this will become passive income in the future.
If someone is totally new to blogging, what should they concentrate on most to start making money?
I have lots of tips but I think the most important it to work on creating a solid brand. Make sure your blog and social channels look professional and also make sure that they are consistent and that you aren't posting random things. A good way to make sure you are focusing on one thing is to write down your 'why' and 'who you are trying to reach' and to always try and stick to that in both your blog and on your social media channels every time you update. Not only will you quickly build a community by doing this, but brands and PRs will want to work with you more because they'll be able to see straight away why you are a good fit for them.
Are there any drawbacks to running a money making blog?
The only drawbacks I found is something I've since corrected. Once upon a time I started to lose my audience off because I was posting too many paid sponsored posts that were really random and that weren't really connected to what my blog was about. I realised quite early on that I was alienating my audience by accepting all these posts. Nowadays I don't accept every paid post that comes my way. I only work with brands I genuinely rave about. Believe me, it really is hard to say no to paid posts (especially when some of the offers are really good), but my audience now really respects my blog and trusts that what I'm putting out is something I genuinely love and support.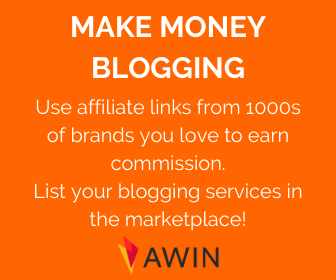 What inspires you to blog and what is the best thing about blogging?
I really love helping others and for me that is the biggest inspiration. I try and make my blog a go to destination for busy Mums who are looking for a connection. Whether they are working Mums looking to find the balance, or they're Mums looking for pregnancy tips, or travel inspiration or easy kids activities to do. I also love the sense of community that comes with blogging and the fact that blogging can take you anywhere you want it to!
Would you still blog even if you couldn't make money doing it and why?
Yes! I initially started my blog as a hobby and if in the future I stop earning from it for any reason, I'll definitely be carrying on with it. I love blogging so much.
Do you think blogging is here to stay and why?
I think blogging is here to stay. Nowadays if I want information about things, I tend to look for other people's opinions. I find posts on Google and Pinterest. Unlike Instagram updates and stories, blog posts have longevity and that's what I love about them!
Thank you so much for taking part in my Money Making Blogger interview series and best of luck with your blog!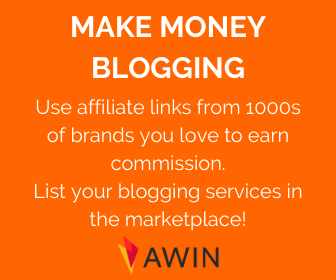 Introduction to my money making bloggers interview series
If you're wondering is it possible to make money blogging? Then yes, it really is possible to earn a living as a blogger!
It's what me and many others are able to call our full-time income, but many people don't understand how it is possible, so this interview series will show exactly how bloggers are making an online income from a blog.
There are lots of different ways to monetize a blog and they will all be revealed in this series.
I share lots of tips on how I make money blogging in my Make Money Blogging section, but it's also great to learn from other bloggers too. One thing I love about the blogging community is how friendly and open it is. There's room for everyone and we all like to help each other grow and learn from one another.
Learn how bloggers make money
Learn how my interviewees make money from blogging and the steps they took to monetize their blog. I hope you feel inspired and learn something new from this series.
Learn how many hours they spend on their blogs per week, what sort of income this provides and if there are any cons to blogging for an income.
I've been a full-time blogger since January 2017 and I started blogging in April 2013. It still amazes me that I can make money from home as a blogger.
BUT, it's not without a lot of hard work, so don't be fooled into thinking you simply set up a website and voila, income starts rolling in. If only! I've work more hours per week than I did in any full-time employed job - my blog is my life!
I'm hoping it won't always be that way and there are lots of passive ways to make an income from blogging, but you have to set up the foundation first which can take lots of hard work and patience.
In this series I am going to interview other bloggers who also make money from their blogs to hopefully inspire people to start a blog if they wish or to make that leap to monetizing content. I also find it so interesting to learn what other bloggers are up to. Even us full-time bloggers can learn from each other and inspire one another.
Read all the money making blogger interviews here.
Helpful articles if you want to monetise your blog:
Make money from your blog with Awin affiliate marketing
Make money from your blog without Google ads
4 ways to find paid blog opportunities
How I save hours every week scheduling tweets with Social Oomph
How to improve your domain authority (DA)
The 5 ways I made £30000 money from home in 2017/2018
5 tried and tested ways to make money as a UK stay at home mum
Do you make money from your blog? Would you like to take part? Click here for the interview questions.