How to prepare for a stress-free Christmas holiday season
Posted on
'Tis the season to be jolly, fa la la la la, la la, la la!
But not so fast. If you do not prepare well then the Christmas holiday can end up being a stressful season.
Whether you are planning a big holiday celebration this year or will be taking time off to travel, you most likely have a ton on your to-do list but not much time to get things done. Even if you are not overwhelmed with to-do lists, the Christmas holidays can be very emotional. They are also a time of financial stress.
If you haven't started preparing for the holidays, I've got your back. Here are five quick tips that will help you cope with the inevitable stresses we are usually dealt during the holidays.
Photo by Joanna Kosinska

Start a holiday fund
If the spending bug usually bites you during the Christmas holidays, be wiser this year. I highly recommend starting a holiday fund for your holiday vanity spending. It might be too late advice for now, but calculate your expenditure this year and you'll know roughly how much to save for next Christmas, or alternatively how much to reign in on your spending next year! That said, it's not about spending a lot of money and if you're going to get into financial difficulty then you really shouldn't be spending at all. Your nearest and dearest will understand.
Putting aside some extra money for Christmas will prevent you from denting your budget severely. Moreover, you can save for gifts you'd like to buy or events to attend. There's no reason why a secret Santa gift exchange should break the bank.
Start saving for the holidays as soon as possible. Form a habit of putting away a few coins in a savings jar for the holiday fund. If you are ambitious, consider increasing your income by doing some extra work. For example, you can get some online freelance gigs, hold a car boot sale or take part-time jobs for some extra cash.
There are tons of ways of making money. You just need to identify what you want to do and put in some hours to make the money.
Book events in advance if you can and that way you can spread the cost over the whole year instead of trying to pay for everything in one month.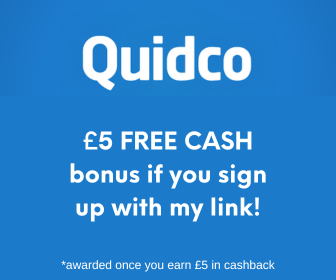 Create a sanctuary at home
The holidays are a time to relax, have fun and be thankful for life. You are blessed too much to be stressed. You've been working hard all through the year and should take a well-deserved break. Therefore, make your home the ultimate sanctuary.
Decorate the house to be cosy and ambient. Get busy with some DIY crafts or buy Christmas decors from Etsy to spruce up the living room. Simple decors that bring the warm holiday spirit will instantly transform your home to a sanctuary that the whole family will love.
Plan your holiday meals
Meals take a huge chunk of any family's holiday budget. Christmas is the time when everyone will want to eat those delicious Italian pastries they have been craving all year round. Moreover, with guests coming over, your food expenditure will definitely go north.
Creating a menu for the holidays will help you save and free your time for other tasks. When planning holiday meals, there are a number of things to consider:
How many people will you be feeding?
Are there people with special dietary needs?
Will your guests be bringing any food?
When you answer these questions, planning meals becomes easy.
If guests will be "bringing" something to your home, make a list of food items you would like to have. This way, rather than guests bringing random items, they will each bring items you'll need for each course. This is a good way of keeping your meal expenses down and everyone chipping in with something they know they like.
Finalise your guest list
Are you entertaining guests this holiday season? If so, you should know how many guests you are expecting.
Knowing how many people you will be feeding or buying gifts for will drastically reduce the holiday stresses. Lists are important. And having an organised list of foods or gifts to buy will ensure you are on top of your holiday obligations.
Start making a list of the adults and children you will be hosting during Christmas. The list will help you avoid last minute rushes that may mean settling for anything that you find at the stores.
Knowing the number of guests that will be coming makes budgeting easier. I keep a list of friends and family I'll be buying for at Christmas on my phone notes section. I then buy gifts as and when I see them earlier in the year to help spread costs and know I've not missed anyone.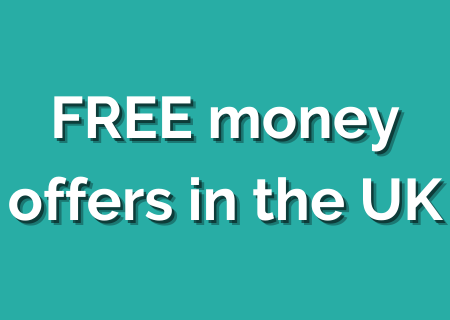 Do intermittent speed cleaning
So, you've finalised the guest list and know when you should expect the visitors. But is the house clean?
The last thing you may want to think about during the holidays is cleaning the house. However, this is a necessary activity that should be done early enough. Putting off cleaning until the last minute will only stress you more.
Don't wait until the day before your guests' arrival date to start cleaning. Instead, do intermittent speed cleaning to give the house a new look. You can easily clear up space and make the house more presentable by cleaning particular sections a day.
You don't need to do deep cleaning for the holidays and you certainly don't need to call cleaning services. Tackle one area at a time. For example, after taking a bath, you can clean the bathroom, replace the towels and place some holiday-inspired candles there.
Clean up after yourself and don't let anything build up. Stay on top of things and keep the house clean and tidy as you go, so it's not a humungous task.
The above are five strategies you should have in your arsenal to avoid holiday stress whether it's planning for guests, buying presents or worrying how you'll pay for everything. Christmas should be an enjoyable time for everyone, not a stress for anyone.
Read these next:
6 savvy ways to save money Christmas shopping online
How to find a restaurant Christmas menu to suit your budget
Help others this Christmas with a Reverse Advent Calendar #FoodBankAdvent
Travel safely this Christmas with these car safety checks