Blog and home income report November 2018
Posted on
Get ready for a blog post stuffed full of resources to help you make money online, from smart phone apps and from home!
Welcome to my monthly income report where I share how much money I have managed to make from home. This income is from freelance blog writing, various side hustles online, apps for mystery shopping, website testing, matched betting, online selling and I also include any cashback earned. To read an in-depth reason behind sharing my income reports start with the blog post why I publish income reports and click here to discover the top 3 ways I made money from home in 2017.
Here goes, from smallest to largest...
My November 2018 blogger and online earnings income breakdown
Please note - the below are my totals before any deductions, so my total turnover for the month, not including any expenses. My yearly business expenses last year were about £4000 and so far they look the same this year too. I also save £500 per month to cover my tax, national insurance, student loan and pension. So my total monthly business expenses and tax, etc savings are around £830. So deduct this from the overall figure at the end of this blog post for an idea of my take-home pay.
From smallest to largest:
Shopmium cashback £2.50
This is a new entry in my income reports as I have only just signed up to this app. I'm a bit late to the party I know! It's a fab cashback app with offers on lots of branded items in the main UK supermarkets.
Simply sign up by clicking my referral link here and enter my referral code 46e3t – there is sometimes a freebie in the app if you do this… at the time of typing it's a free Nutella jar for you!
Read my review here: How to save money at the supermarket with Shopmium
Curve cashback £5
Get FREE MONEY from Curve!
Curve is an app and also a Mastercard debit card with which you can use any of your bank cards or credit cards to pay for a purchase, but you only have to carry around the Curve card. You use the app to control which card you pay with. You also get 1% cashback for the first three months on three retailers from their selection (including supermarkets), so it's worth paying for everything in your 3 chosen stores for at least three months using the Curve card to take advantage of this. It costs you nothing as Curve is just like a third party, so you still pay for the purchases using your own bank card at no cost to you.
Get £5 free cash if you sign up to Curve with my Curve promo code FL2KH or click https://www.curve.com/join/#FL2KH
It costs nothing to sign up to their free service and you'll get £5 for free for using my code and the 1% cash back for three months at no extra cost to you. It's basically free money! Plus, you'll get your own referral code so if you sign all your friends and family up then you'll get £5 for each referral too (and they get £5 too!).
Top Cashback £8.73
We've now had over £800 from Top Cashback, as a household, since signing up in April 2016. You're crazy if you're not doing it. It's money back on things you were going to buy anyway. Learn how to earn cashback on things you already buy and be amazed with how much extra cash you have back in your pocket!
Read my latest blog post about it here: Over £800 cashback in 2 years with Top Cashback
Shoppix £10
Another new entry on my income reports from Shoppix! This is a smart phone app that gives you tokens in exchange for receipts and when you reach a threshold you can exchange these tokens for cash or vouchers! I cashed out £10 to my PayPal.
If you enter 52YFMN8U when you download the Shoppix app, we can both get 200 tokens when you snap a valid receipt and complete the profile survey!
Read more here: Make money at home from receipts with Receipt Hog and Shoppix
WhatUsersDo £20
I do website testing at WhatUsersDo and it's so easy! I get paid £5 per test and some of them are only a question or two.
Read my blog post easily make money from home by testing websites and sign up yourself!
Online scarf sales £35.10
This is the total sales from my online scarf boutique where I sell a few printed scarves. There are a few left with 20% off currently and they make great Christmas gifts!
Matched betting £36.96
My quietest matched betting month ever, but I am now restricted from the offers for most of the good bookies! My strategy was just to ride out making money from this for as long as possible and it is coming to an end after almost two years. Some people only do the sign up offers which took me around six weeks to complete and I made £1500 from just those offers. Some people use various strategies to pretend to be a real customer and do it long-term, some even claim to make a full-time living! My plan was to do the sign up offers and continue doing the reload offers for as long as possible, until all the bookies realised what I was doing and gubbed me! It's been a great ride as I have made over £5000 profit since starting in January 2017!
I highly recommend matched betting as it's made me £5000 in just under two years which is tax-free cash. At first it was very time-consuming, but once I got the hang of it I could make around £50 per hour with the little time I spent doing it. As a side-hustle it is a brilliant and fun way to make extra money from home. There's no need to do every offer and you can take your time working through the sign up offers.
I recommend using Profit Accumulator for matched betting as a beginner. They have so many guides and walk you through the process in the first few offers. If you get stuck you can ask a question in the forum and someone will get back to you. They also have a 30 day money back guarantee on their memberships, plus you can try the first couple of offers without even signing up to anything to see that it really does work and is so simple once you get the hang of the free bet offers!
See also:
One Year Review: How I earn up to £50 per hour matched betting from home
Matched betting milestones 18 months and £5000
Personal eBay £104.70
I've been consistently making around £100 per month by selling our outgrown and unwanted items on eBay and sometimes on Facebook Marketplace. It keeps our home clutter free and provides us with a bit of extra pocket money each month. If items don't sell after a while, then I donate them to the charity shops.
Related - 5 tried and tested ways to make money as a UK stay at home mum
PA referrals £137.47
This is from referring people to Profit Accumulator who I highly recommend for matched betting. I use them myself and have done since January 2017 making over £5000 profit.
Related - Make money from your blog with Awin affiliate marketing and get £30 per person you refer to Awin!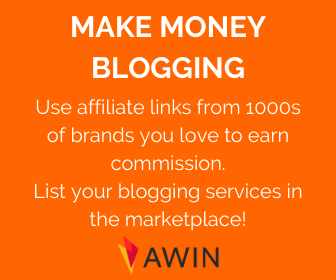 Blog writing £2421.58
This is always my most lucrative method of income from home each month. I love to write and thoroughly enjoy writing about topics that I am passionate about, sharing my experience, or researching topics I enjoy to learn more and then share it on my blog in a relatable way.
For more blogging tips and advice on ways to make money from home and online read my blog posts how I made £26000 from home in 2017 and 10 ways to make money blogging.
Find lots of handy blog posts in these sections:
Make money blogging
Blogging tips
November stats for reference:
| | |
| --- | --- |
| 2018 | Nov |
| Page Views | 11935 |
| Sessions | 7261 |
| New Users | 4540 |
| Total Users | 5068 |
| Twitter @lyliarose | 57014 |
| Instagram @lyliarose | 13151 |
| Pinterest @lyliarose | 1870 |
| DA | 37 |
| Newsletter subscribers | 4300 |
Related

How to improve your domain authority (DA)
6 secrets to make more money from your blog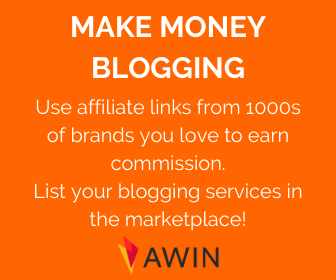 November 2018 grand total £2782.04
| | |
| --- | --- |
| Shopmium cashback | £2.50 |
| Curve cashback | £5.00 |
| Top Cashback | £8.73 |
| Shoppix | £10.00 |
| Whatusersdo | £20.00 |
| LR shop sales | £35.10 |
| Matched betting | £36.96 |
| Personal eBay | £104.70 |
| PA referrals | £137.47 |
| Blog writing | £2,421.58 |
| TOTAL | £2,782.04 |


If you want to read more, then check out the 5 ways I made £30000 money from home in 2017/2018
Please pin me to your money boards: