Money making blogger interview with Alexia from Los Angeles Mamma Blog
Posted on
Welcome to my Money Making Blogger interview series where I interview bloggers who are making money from their blogs!

Hello, please introduce yourself and tell us all about your money making blog.
I'm Alexia from http://www.losangelesmammablog.com. I've been blogging for years and really just started the blog just to share my experiences as a new mother shortly after I had my daughter 8 years ago. It turned into a side income soon after.
How long have you been blogging for and when did you begin to monetize?
Over 8 years. I monetized about 6 months into blogging
What's your monthly blog income like? (Pocket money, part time, full time or if you're happy to share the figure)
It's more pocket money and definitely part time as I have a full time job. Some months I make $300 and some I make $1500. It's not consistent.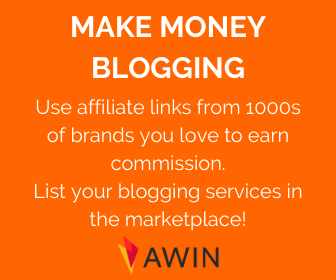 How exactly do you make money from your blog?
Sponsored posts and being an affiliate to programs I believe in and use myself.
Were there any steps you took to prep your blog for making money?
Basically writing on the blog regularly and building an audience, using social media to engage with other bloggers, PR, and brands. Basically just being open to opportunities that came my way, accepting lower payment at first and gradually growing from experience
Has it been an easy process to make money from your blog? Why?
I wouldn't say it has been easy, it takes effort to keep putting my blog out there and contacting brands I want to work with. On occasion I have good opportunities come my way, but I still feel it's due to my constant work trying to get my blog out there and visible.
How many hours per week do you work on your blog? Has this changed over time?
Probably about 20 - it's daily whenever I have downtime. It hasn't changed over time. I think it's a constant effort but I enjoy it, so it's pleasant work. Seeing the benefits in pay and extra money in the household makes it all the more worth it.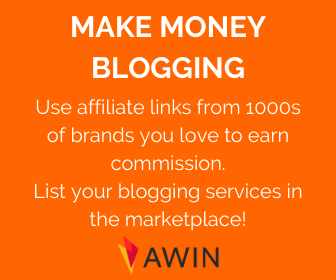 What are your aims for your blog in the future? Do you plan on increasing your income and how?
I would love to increase my income. I just want to continue to grow the blog. Interests and focus have changed over time, from a parenting blog I would say it has evolved to more lifestyle. Also, with the purchase of our first home in the beginning of this year, home, interior decor and gardening have become a focus.
If someone is totally new to blogging, what should they concentrate on most to start making money?
I think concentrate on keeping your blog updated, make connections with other bloggers and networks on social media.
Are there any drawbacks to running a money making blog?
Yes, downtime is difficult to get. Constantly being on Twitter and other platforms, posting and doing all the work instead of just taking time to be with family when not at work.
What inspires you to blog and what is the best thing about blogging?
I love writing. I always have. Getting to work with brands I have always admired and just the opportunity to receive these perks and speak about my own experiences with products I love is definitely gratifying.
Would you still blog even if you couldn't make money doing it and why?
I think so, it's fun for me.
Do you think blogging is here to stay and why?
Yes. More and more bloggers are popping up. I think brands like the real person experience and that level of marketing is something that can be honest and relatable to potential consumers (when honestly and transparency are there).
Thank you so much for taking part in my Money Making Blogger interview series and best of luck with your blog!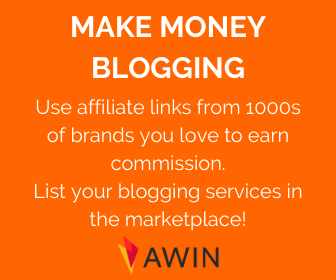 Introduction to my money making bloggers interview series
If you're wondering is it possible to make money blogging? Then yes, it really is possible to earn a living as a blogger!
It's what me and many others are able to call our full-time income, but many people don't understand how it is possible, so this interview series will show exactly how bloggers are making an online income from a blog.
There are lots of different ways to monetize a blog and they will all be revealed in this series.
I share lots of tips on how I make money blogging in my Make Money Blogging section, but it's also great to learn from other bloggers too. One thing I love about the blogging community is how friendly and open it is. There's room for everyone and we all like to help each other grow and learn from one another.
Learn how bloggers make money
Learn how my interviewees make money from blogging and the steps they took to monetize their blog. I hope you feel inspired and learn something new from this series.
Learn how many hours they spend on their blogs per week, what sort of income this provides and if there are any cons to blogging for an income.
I've been a full-time blogger since January 2017 and I started blogging in April 2013. It still amazes me that I can make money from home as a blogger.
BUT, it's not without a lot of hard work, so don't be fooled into thinking you simply set up a website and voila, income starts rolling in. If only! I've work more hours per week than I did in any full-time employed job - my blog is my life!
I'm hoping it won't always be that way and there are lots of passive ways to make an income from blogging, but you have to set up the foundation first which can take lots of hard work and patience.
In this series I am going to interview other bloggers who also make money from their blogs to hopefully inspire people to start a blog if they wish or to make that leap to monetizing content. I also find it so interesting to learn what other bloggers are up to. Even us full-time bloggers can learn from each other and inspire one another.
Read all the money making blogger interviews here.
Make money blogging tips and advice
List of websites to find paid blogging opportunities for your blog
Make money from your blog with Awin affiliate marketing
Make money from your blog without ads
4 ways to find paid blog opportunities

How to improve your DA (domain authority)
Make money blogging with Get Blogged
Make money blogging with Considerable Influence

Make money blogging with Press Loft
Make money blogging with Bloggers Required
Make money blogging with Encatena
Make money blogging with Publisuites
Make money blogging with Bloggerwork
6 secrets to make more money from your blog
6 handy tax tips for bloggers
All make money blogging blog posts

How I drive traffic to my blog
10 ways to make money blogging
Everything you need to stay organised and productive as a professional blogger
Is it really possible to make money blogging?
5 reasons to use Awin as a blogger
What is Awin?
Get Blogged pay-outs are rising for bloggers
Blog income report: how I made £31,000 from home in 2019