Blog and home earnings income report December 2018
Posted on
Get ready for a blog post stuffed full of resources to help you make money online, blogging, from smart phone apps and other side hustles at home!
Welcome to my monthly income report where I share how much money I have managed to make from home. This income is from freelance blog writing, various side hustles online, apps for mystery shopping, website testing, matched betting, online selling and I also include any cashback I have earned.
To read an in-depth reason behind sharing my income reports start with the blog post why I publish income reports and click here to discover the top 3 ways I made money from home in 2017.
If you missed it then I recently published How I made £35000 from home in 2018 so do pop over for a read!
Here goes, from smallest to largest...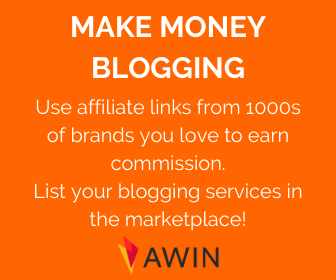 My December 2018 blogger and online earnings income breakdown
Please note - the below are my totals before any deductions, so my total turnover for the month, not including any expenses. My yearly business expenses are around £4000. I also save £500 per month to cover my tax, national insurance, student loan and pension. So my total monthly business expenses, tax savings and so on are around £830. So deduct this from the overall figure at the end of this blog post for an idea of my take-home pay.
From smallest to largest:
Top Cashback £4.42
My Top Cashback amounts seem to be smaller recently, but because I've not been buying very much online. I've not booked any holidays or flights for this year yet either. My car insurance, MOT and home insurance are all due in the spring, so I'm hoping to get some nice cashback for these! I'm on a saving mission at the moment so I'm not spending much on home improvements which is keeping our cashback levels low. I do still buy things we need from eBay and so I always get a little cashback for all these purchases (around 1%) as well as any Holland and Barrett online shops - they usually give 10-12% cashback which is quite a lot!
We've had over £800 from Top Cashback, as a household, since signing up in April 2016. You're crazy if you're not doing it. It's money back on things you were going to buy anyway. Learn how to earn cashback on things you already buy and be amazed with how much extra cash you have back in your pocket!
Read my blog post about it here: Over £800 cashback in 2 years with Top Cashback
GreenJinn £5.05
This is my first payout from supermarket cashback app GreenJinn. I've recently started using GreenJinn, Shopmium and Checkout Smart to see if I can save money on items I buy in-store. you simply buy the items and then upload your receipt to get cashback if you've bought any of the items that are on offer on the apps.
Related - How to save money at the supermarket with Shopmium
Roamler £10.29
I cashed out some of the money I'd had sitting in my Roamler balance for a while. Roamler is an app where you can take part in mystery tasks in stores and other establishments to earn cash.
I have an invite code for you in this blog post - How to make money from your phone with the Roamler app [and a Roamler invite code for you]
Scarf boutique £20.80
A couple of sales from people I presume had found my dedicated Twitter account for my scarf shop. I decided early last year that I won't be continuing with my scarf shop anymore, so I've just been letting the scarves sell out, albeit it slowly! I will be updating my shop soon to a pop-up shop for Wood-Create to showcase my husband's amazing furniture. I've also some ideas for some smaller handmade wooden home decor items so we may be collaborating in the future and listing the items in my shop. Watch this space!
If you want to browse what's left of my scarves, then pop to my shop today before they all sell out! Here's the link: https://www.lyliarose.com/ourshop/
Awin £21.07
Woohoo a payout from Awin! I have around £280 in my pending balance, but some of them take so long to clear! Awin is an affiliate marketing platform where us publishers can have access to over 6000 brands!
If you want to make money from your blog and socials with affiliate marketing then it's the go-to platform with many brands you know and love already.
Related - Make money from your blog with Awin affiliate marketing and get £30 per person you refer to Awin!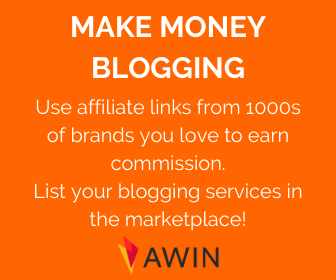 WhatUsersDo £40
I do website testing at WhatUsersDo and it's so easy! I get paid £5 per test and some of them are only a question or two. This is by far my favourite side hustle. It's fun to do and doesn't take much time. There are usually more tests too, but I miss out on a lot as it's first come first served. If you're more available than I am then you'll be able to take part in more tests!
Read my blog post easily make money from home by testing websites and sign up yourself!
Personal eBay £106.38
I've been consistently making around £100 per month by selling our outgrown and unwanted items on eBay and sometimes on Facebook Marketplace. It keeps our home clutter free and provides us with a bit of extra pocket money each month. If items don't sell after a while, then I donate them to the charity shops.
I'm sure this income will reduce this year as I am so minimal now! We cleared out nearly our whole attic last year, so I'm not sure there's much left to sell now aside from when our kids grow out of things.
Related - 5 tried and tested ways to make money as a UK stay at home mum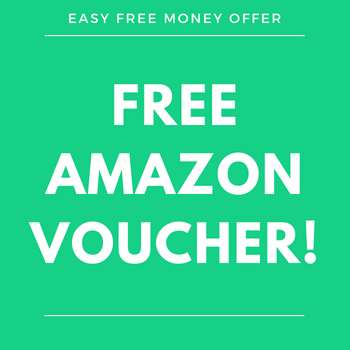 PA referrals £125.95
This is from referring people to Profit Accumulator who I highly recommend for matched betting. I use them myself and have done since January 2017 making over £5000 profit so far!
Related - Matched betting milestones 18 months and £5000
Matched betting £173.30
Much better than last month which was my lowest ever at under £40. This month was great as there were lots of Christmas and advent calendar offers to take part in.
I highly recommend matched betting as it's made me £5000 in just under two years which is tax-free cash. At first it was very time-consuming, but once I got the hang of it I could make around £50 per hour with the little time I spent doing it. As a side-hustle it is a brilliant and fun way to make extra money from home. There's no need to do every offer and you can take your time working through the sign up offers.
I recommend using Profit Accumulator for matched betting as a beginner. I've always used them since starting. They have so many guides and walk you through the process in the first few offers. If you get stuck you can ask a question in the forum and someone will get back to you. They also have a 30 day money back guarantee on their memberships, plus you can try the first couple of offers without even signing up to anything to see that it really does work and is so simple once you get the hang of the free bet offers!
See also:
One Year Review: How I earn up to £50 per hour matched betting from home
Blog writing £1992.14
This is always my most lucrative method of income from home each month. I love to write and thoroughly enjoy writing about topics that I am passionate about, sharing my experience, or researching topics I enjoy to learn more and then share it on my blog in a relatable way. I write for four blogs. One makes the bulk of the income and I'm building up the others with an aim to have four money making blogs to provide (hopefully) a more steady and reliable income by the end of 2019.
Want to make money from your blog? Check out these blog posts:
Make money blogging tips and advice
List of websites to find paid blogging opportunities for your blog
Make money from your blog with Awin affiliate marketing
Make money from your blog without ads
4 ways to find paid blog opportunities

How to improve your DA (domain authority)
Make money blogging with Get Blogged
Make money blogging with Considerable Influence

Make money blogging with Press Loft
Make money blogging with Bloggers Required
Make money blogging with Encatena
Make money blogging with Publisuites
Make money blogging with Bloggerwork
6 secrets to make more money from your blog
6 handy tax tips for bloggers
All make money blogging blog posts

How I drive traffic to my blog
10 ways to make money blogging
Everything you need to stay organised and productive as a professional blogger
Is it really possible to make money blogging?
5 reasons to use Awin as a blogger
What is Awin?
Get Blogged pay-outs are rising for bloggers
Blogging tips and advice
Loads of blogging tips
5 tips to overcome writer's block when blogging
Where to find free stock photos for blogs
Make Pinterest marketing a breeze with a free month trial of Tailwind app
Bloggers share the blogging advice you should ignore
Bloggers share their best photography tips
Bloggers share their favourite blogging quotes and mottos
Free stock photos
4 top tips if you are thinking of starting a blog
How to source content for your blog
December 2018 grand total £2499.40
| | |
| --- | --- |
| Top Cashback | £4.42 |
| Green Jinn | £5.05 |
| Roamler | £10.29 |
| Scarf boutique | £20.80 |
| Awin | £21.07 |
| Whatusersdo | £40.00 |
| eBay | £106.38 |
| Profit Accumulator referrals | £125.95 |
| Matched betting | £173.30 |
| Blog writing | £1,992.14 |
| TOTAL | £2,499.40 |
More money making blog posts and links:
Get £5 free cash if you sign up to Curve with my Curve promo code FL2KH or click https://www.curve.com/join/#FL2KH
Make money at home from receipts with Receipt Hog and Shoppix
The 5 ways I made £30000 money from home in 2017/2018
How I made £26000 from home in 2017
Pin me to your Pinterest boards: