Money making blogger interview: Bex from The Art of Healthy Living blog
Posted on
Welcome to my Money Making Blogger interview series where I interview bloggers who are making money from their blogs!
Tell us all about you and introduce your blog. What inspired you to start your blog?
Hey I'm Bex and I own and run my healthy lifestyle site The Art of Healthy Living. It takes the form of a magazine style blog, featuring articles both written by myself and others all about health, fitness, food, wellness and a bit of parenting, travel and beauty thrown in for good measure. I've always written since I was a little girl and have had aspirations to be a writer from then on. I actually started the blog to help my husband out - he runs an SEO company, but then the site progressed organically and it has now become my baby.
How long have you been blogging and when did you begin to make money from your blog?
I've been blogging now for 4 years and went full time after the first 6 months. It took a while to make money from it, well certainly enough to make it worthwhile. But what people don't realise is that making money from your blog doesn't just happen overnight. It takes a lot of hard work, involves making lots of connections and there's way more work that goes on behind the scenes than most people give credit for. I would say that really it's only been in the past two years that it has become financially viable.
How much money do you make each month from blogging? How many hours do you work on your blog each week to achieve this?
I work around my kids being at school, so that's generally between 9 and 3 each week day, but I also allow 'me time' to go running, meet friends and project plan my house renovations within that time so it can really vary depending on what projects I have on. What I make each month can also really vary - some months it can be as low as £500 whereas other months it can be as much as £3000.
How do you make money blogging?
A few different ways - sponsored posts, content writing, adverts, link building and also as a result of my blogging other companies have approached me to create content for their websites and I have also taken on a bit of book proof reading on the side.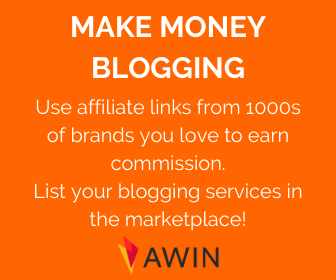 How did you prep your blog to make money? Has it been an easy process to make money blogging?
Branding was key for me. I invested in a good designer who talked me through exactly what I wanted from the look of my site as well as how I would come across to people. It took me a while to realise that I was essentially the brand and that was probably the biggest thing to get my head around. It also really helps that my husband works in the industry and so I know I can go to him for any tech issues.
What are your aims for your blog in the future? Do you plan on increasing your income and how?
Onwards and upwards. I'd like to continue its growth and form more relationships with brands and collaborate with other bloggers.
If someone is brand new to blogging, what are the most important things to focus on if they want to monetize?
Creating a brand, blogging regularly, finding your voice, getting the all-important USP sorted and transparency ALWAYS.
Can you think of 3 pros and 3 cons of blogging as a career choice?
Pros - flexibility, it's such a great creative outlet and one that not only helps inspire others but also takes you on your own self-discovery journey - it's basically like therapy, there is something different every day.
Cons - freelance life is a rocky one - you never know when you're next project is coming in and you're always on the hustle, it can be lonely - you have to get good at making yourself leave the sofa and not wearing PJs all day, writers block - it's a thing and it can strike at any time - make sure you connect and collab with people to help inspire.
What inspires you to blog and what is the best thing about blogging?
I love the reactions I get from people when they read my blog and that is basically what helps inspire me too. When someone reads what I have written and can relate to it it's amazing. Knowing I have helped even just one person feel better about themselves, or made them laugh, or given them some useful information is the best feeling in the world.
Would you still blog even if you couldn't make money doing it?
Probably, although it wouldn't be as frequent. I love the freedom that writing gives me and I think if I wasn't blogging I would be going a little bit crazy by now!
Do you think blogging is here to stay?
Yep, certainly for the time being. Although I think it will be flooded with more people who aren't that good at it and it will become harder to stand out from the crowd. Good content will always win however and people love hearing about other people's lives.
Find Bex at www.artofhealthyliving.com
Thank you so much for taking part in my Money Making Blogger interview series and best of luck with your blog!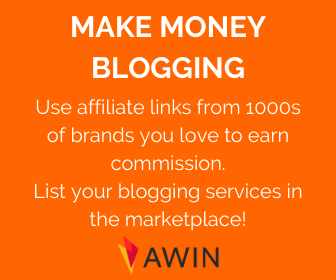 Introduction to my money making bloggers interview series
If you're wondering is it possible to make money blogging? Then yes, it really is possible to earn a living as a blogger!
It's what me and many others are able to call our full-time income, but many people don't understand how it is possible, so this interview series will show exactly how bloggers are making an online income from a blog.
There are lots of different ways to monetize a blog and they will all be revealed in this series.
I share lots of tips on how I make money blogging in my Make Money Blogging section, but it's also great to learn from other bloggers too. One thing I love about the blogging community is how friendly and open it is. There's room for everyone and we all like to help each other grow and learn from one another.
Learn how bloggers make money
Learn how my interviewees make money from blogging and the steps they took to monetize their blog. I hope you feel inspired and learn something new from this series.
Learn how many hours they spend on their blogs per week, what sort of income this provides and if there are any cons to blogging for an income.
I've been a full-time blogger since January 2017 and I started blogging in April 2013. It still amazes me that I can make money from home as a blogger.
BUT, it's not without a lot of hard work, so don't be fooled into thinking you simply set up a website and voila, income starts rolling in. If only! I've work more hours per week than I did in any full-time employed job - my blog is my life!
I'm hoping it won't always be that way and there are lots of passive ways to make an income from blogging, but you have to set up the foundation first which can take lots of hard work and patience.
In this series I am going to interview other bloggers who also make money from their blogs to hopefully inspire people to start a blog if they wish or to make that leap to monetizing content. I also find it so interesting to learn what other bloggers are up to. Even us full-time bloggers can learn from each other and inspire one another.
Read all the money making blogger interviews here.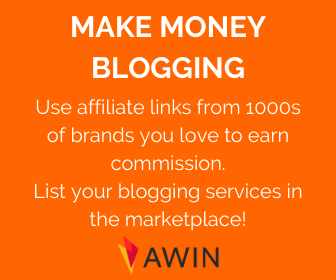 Make money blogging tips and advice
List of websites to find paid blogging opportunities for your blog
Make money from your blog with Awin affiliate marketing
Make money from your blog without ads
4 ways to find paid blog opportunities

How to improve your DA (domain authority)
Make money blogging with Get Blogged
Make money blogging with Considerable Influence

Make money blogging with Press Loft
Make money blogging with Bloggers Required
Make money blogging with Encatena
Make money blogging with Publisuites
Make money blogging with Bloggerwork
6 secrets to make more money from your blog
6 handy tax tips for bloggers
All make money blogging blog posts

How I drive traffic to my blog
10 ways to make money blogging
Everything you need to stay organised and productive as a professional blogger
Is it really possible to make money blogging?
5 reasons to use Awin as a blogger
What is Awin?
Get Blogged pay-outs are rising for bloggers
Blogging tips and advice
Loads of blogging tips
5 tips to overcome writer's block when blogging
Where to find free stock photos for blogs
Make Pinterest marketing a breeze with a free month trial of Tailwind app
Bloggers share the blogging advice you should ignore
Bloggers share their best photography tips
Bloggers share their favourite blogging quotes and mottos
Free stock photos
4 top tips if you are thinking of starting a blog
How to source content for your blog
More ways to make money from home
How I made £32000 from home in 2018/19
Online resources to make money at home
5 tried and tested ways to make money as a UK stay at home mum
How to make money from home:
More ways to make money from home:
5 tried and tested ways to make money as a UK stay at home mum
Easily make money from home by testing websites with Whatusersdo
How I earn up to £50 per hour matched betting from home
Get paid doing simple tasks from your phone with Streetbees
Earn cashback on things you already buy
Not sure about Matched Betting? Make £40 now to see if it's for you!
Make money in your free time with RedWigWam (perfect for busy mums)
Make money online with OhMyDosh!
Make money at home from receipts with Receipt Hog and Shoppix
Make extra money online with YouGov
How to make money from your phone with Roamler
20 ways to make and save more money in 2019
How I made £35000 from home in 2018
Make money at home searching the web
Make money at home with Prolific Academic
Images from Canva