Money making blogger interview with Marc from Vital Dollar
Posted on
Welcome to my Money Making Blogger interview series where I interview bloggers who are making money from their blogs!
Tell us all about you and introduce your blog.
My name is Marc and I'm a personal finance blogger at VitalDollar.com. I'm 40 years old and I live in the United States with my wife and our two kids. I started VitalDollar.com in February of 2018 because I wanted to write about the personal finance lessons that I've learned over the years, and because I want to continue to learn more about finance. I write about topics related to saving money and making money, including a little bit about blogging.
How long have you been blogging and when did you begin to make money from your blog?
I started my first blog in 2007 and made some money within the first few months. I've been blogging full-time since 2008. That first blog grew pretty quickly and allowed me to leave my full-time job after about 1.5 years of working on the blog. I managed that blog until I sold in for $500,000 in 2013. After that, I had a few photography blogs, which I've also sold. In August of 2018, I sold my last photography blog for $216,000. After selling that photography blog, I've had more time to focus on Vital Dollar.
How much money do you make each month from blogging?
I've made a full-time income from blogging for the past 10+ years, but the numbers vary drastically. The main reason my income has big fluctuations is because I've sold several blogs over the years. When I sell one, I get a nice lump sum, but then my ongoing income drops since I no longer own the blog. I've been through this cycle a few times.
How do you make money blogging?
I've made money from banner ads, AdSense, affiliate programs, sponsored content, selling my own digital products, and membership. I've also done freelance writing for other blogs. My favourite methods are selling digital products and affiliate marketing. Advertising is probably my least favourite because the ads detract from the look of the site and take visitors away, but it can still be an effective method. Actually, almost all of my blogging revenue the first two years was from banner ads and AdSense.
I like selling digital products because the income potential is higher. If you have a successful product you can continue to sell it month after month and it becomes a somewhat passive source of income. I like affiliate marketing because there are opportunities in almost any niche, and because the pay-outs can be pretty high on certain products. Even if you create your own products, there are still going to be some complementary products or services that you could promote as an affiliate.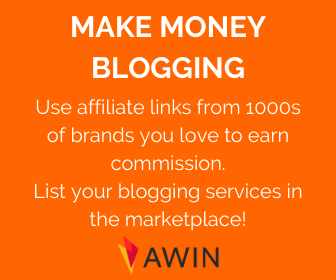 How did you prep your blog to make money?
The biggest thing was just getting traffic in the first place. If you're monetizing the blog with ads (which was the case when I started my first blog), the main thing you need to focus on is just getting traffic.
With most of my blogs the past few years, I've been making money by selling my own digital products. To have success with that, I've had to find products that would be in demand from my audience, create a quality product, and then create a sales page and an offer that gets their attention.
The hardest part, in my opinion, is getting traffic in the early stage. Once you have some momentum it gets a lot easier, but starting from scratch takes a lot of work.
What are your aims for your blog in the future?
There are a ton of personal finance blogs, so my aim is to make Vital Dollar good enough that it really stands out. I'm trying to do that by writing in-depth content that is really practical, and not only teaches concepts, but shows people how they can take action and apply it to their own lives. I do hope and plan to increase my income by growing the traffic and by creating some of my own products.
Right now, my focus is on increasing traffic and building an email list. I make money through affiliate programs that are relevant to the articles I write, but my long-term plan is to create some digital products (probably courses) that I will sell from the blog.
If someone is brand new to blogging, what are the most important things to focus on if they want to monetize?
First, I think you need to decide which monetization methods fit best with your long-term goals. I don't think you necessarily need to put all of that into practice right away, but it's a good idea to at least know what you want to do in the future.
Next, it's important to create a brand identity for your blog. What do you want to be known for? How are you going to stand out? What makes your blog unique? When you're thinking about your brand identity, keep your monetization plans in mind.
For example, if you plan to create and sell a course on how to pay off debt, you should probably work to build your brand around debt payoff. Make yourself known as an expert on debt, and when you release that course you'll have more success.
Can you think of 3 pros and 3 cons of blogging as a career choice?
Pros: 1) work from home, 2) work on something you enjoy, and 3) have a flexible schedule.
Cons: 1) difficulty with work/life balance, 2) the industry changes very quickly, so you need to adapt, and 3) friends and family won't understand what you do.
What inspires you to blog and what is the best thing about blogging?
Honestly, my inspiration is mostly related to money and being able to provide for my family. For me, it's a business. Even though I blog about subjects that I enjoy, it's still work.
The best thing about blogging is the flexibility that it offers. I've been able to work from home for more than 10 years, which gives me more time around my family. Even though I work full-time hours, I have a lot of flexibility and can adjust my hours as needed, or take off whenever I decide.
Would you still blog even if you couldn't make money doing it?
No, I wouldn't. Blogging is what I do for a living, but there are many other things I would rather do with my time if I weren't making money from it. As far as job is concerned, I love it. But not enough to dedicate hours to it if I had no hope of making money.
Do you think blogging is here to stay?
I think content is here to stay, but the formats may vary over time. So many companies use blogs for producing online content that it's obviously a big part of daily life for many of us, and not going away anytime soon. But audio and video content are becoming increasingly popular. I think content creation will be here to stay, but it's possible that written content will eventually lose popularity in favour of audio and video.
Thank you so much for taking part in my Money Making Blogger interview series and best of luck with your blog!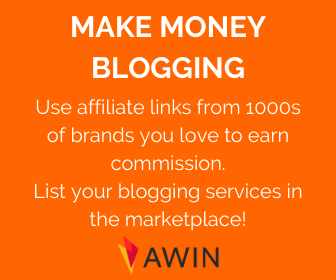 Introduction to my money making bloggers interview series
If you're wondering is it possible to make money blogging? Then yes, it really is possible to earn a living as a blogger!
It's what me and many others are able to call our full-time income, but many people don't understand how it is possible, so this interview series will show exactly how bloggers are making an online income from a blog.
There are lots of different ways to monetize a blog and they will all be revealed in this series.
I share lots of tips on how I make money blogging in my Make Money Blogging section, but it's also great to learn from other bloggers too. One thing I love about the blogging community is how friendly and open it is. There's room for everyone and we all like to help each other grow and learn from one another.
Learn how bloggers make money
Learn how my interviewees make money from blogging and the steps they took to monetize their blog. I hope you feel inspired and learn something new from this series.
Learn how many hours they spend on their blogs per week, what sort of income this provides and if there are any cons to blogging for an income.
I've been a full-time blogger since January 2017 and I started blogging in April 2013. It still amazes me that I can make money from home as a blogger.
BUT, it's not without a lot of hard work, so don't be fooled into thinking you simply set up a website and voila, income starts rolling in. If only! I've work more hours per week than I did in any full-time employed job - my blog is my life!
I'm hoping it won't always be that way and there are lots of passive ways to make an income from blogging, but you have to set up the foundation first which can take lots of hard work and patience.
In this series I am going to interview other bloggers who also make money from their blogs to hopefully inspire people to start a blog if they wish or to make that leap to monetizing content. I also find it so interesting to learn what other bloggers are up to. Even us full-time bloggers can learn from each other and inspire one another.
Read all the money making blogger interviews here.
Make money blogging tips and advice
List of websites to find paid blogging opportunities for your blog
Make money from your blog with Awin affiliate marketing
Make money from your blog without ads
4 ways to find paid blog opportunities

How to improve your DA (domain authority)
Make money blogging with Get Blogged
Make money blogging with Considerable Influence

Make money blogging with Press Loft
Make money blogging with Bloggers Required
Make money blogging with Encatena
Make money blogging with Publisuites
Make money blogging with Bloggerwork
6 secrets to make more money from your blog
6 handy tax tips for bloggers
All make money blogging blog posts

How I drive traffic to my blog
10 ways to make money blogging
Everything you need to stay organised and productive as a professional blogger
Is it really possible to make money blogging?
5 reasons to use Awin as a blogger
What is Awin?
Get Blogged pay-outs are rising for bloggers
Blogging tips and advice
Loads of blogging tips
5 tips to overcome writer's block when blogging
Where to find free stock photos for blogs
Make Pinterest marketing a breeze with a free month trial of Tailwind app
Bloggers share the blogging advice you should ignore
Bloggers share their best photography tips
Bloggers share their favourite blogging quotes and mottos
Free stock photos
4 top tips if you are thinking of starting a blog
How to source content for your blog
More ways to make money from home
How I made £32000 from home in 2018/19
Online resources to make money at home
5 tried and tested ways to make money as a UK stay at home mum
How to make money from home:
More ways to make money from home:
5 tried and tested ways to make money as a UK stay at home mum
Easily make money from home by testing websites with Whatusersdo
How I earn up to £50 per hour matched betting from home
Get paid doing simple tasks from your phone with Streetbees
Earn cashback on things you already buy
Not sure about Matched Betting? Make £40 now to see if it's for you!
Make money in your free time with RedWigWam (perfect for busy mums)
Make money online with OhMyDosh!
Make money at home from receipts with Receipt Hog and Shoppix
Make extra money online with YouGov
How to make money from your phone with Roamler
20 ways to make and save more money in 2019
How I made £35000 from home in 2018
Make money at home searching the web
Make money at home with Prolific Academic