Blogger, home and online income report January 2019
Posted on
Welcome to my monthly income report where I share how much money I have managed to make from home. This income is from blogging, various online side hustles, money-making smart phone apps, website testing, matched betting, online selling and I also include any cash back I have earned.
To read an in-depth reason behind sharing my income reports start with the blog post why I publish income reports and another great read is how I made £35000 from home in 2018
Enjoy :)
My January 2019 blogging, at-home & online income breakdown
Please note, this blog post shares my total turnover for the month, before tax deductions and expenses. My expenses vary each month as some are annual or quarterly payments, however my average monthly business expenses, tax savings, NI, etc were £830 last year. Deduct this from the total for an idea of my take-home pay.
From smallest to largest:
| | |
| --- | --- |
| Shopmium | £1.80 |
| User Testing | £7.42 |
| OhMyDosh! | £12.51 |
| Crowdville | £13.69 |
| Top Cashback | £21.43 |
| Whatusersdo | £25.00 |
| Personal eBay | £30.00 |
| Matched betting | £41.04 |
| Profit Accumulator referrals | £64.62 |
| Blog writing | £1,706.19 |
| TOTAL | £1,923.70 |
Shopmium £1.80
I've recently started using smartphone apps GreenJinn, Shopmium and Checkout Smart to save money on items I buy in-store.
Simply buy any of the featured items and then upload your receipt to get cash back. Sign up with my Shopmium referral link and you'll get a freebie!
Related - How to save money at the supermarket with Shopmium
User Testing £7.42
I've joined some more website testing platforms and I completed my first test with User Testing. They paid within a few days. The payments are $10 per test. There are a lot of tests on there, but I've not qualified for any more yet, but perhaps your demographics and lifestyle will allow you to complete more. I hope to be able to complete a few tests a month to bump up my side-hustle earnings. You can sign up at https://www.usertesting.com/be-a-user-tester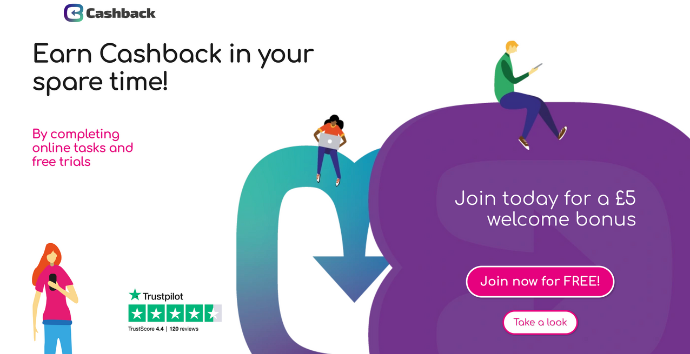 OhMyDosh! £12.51
This is a Get Paid To style website where you basically get paid to do things such as sign up to trials. I signed up to the Which? 30 day trial and an Amazon 30 day trial. I literally cancelled right away and basically got paid to trial them for 30 days!
Sign up to OhMyDosh! here or read my blog post to learn more: Make money online with OhMyDosh!
You may also be interested in these free money offers!
Crowdville £13.69
This was my first payment for the first task I completed with Crowdville.
Sign up to Crowdville here or read my blog post to learn more: Make money online with Crowdville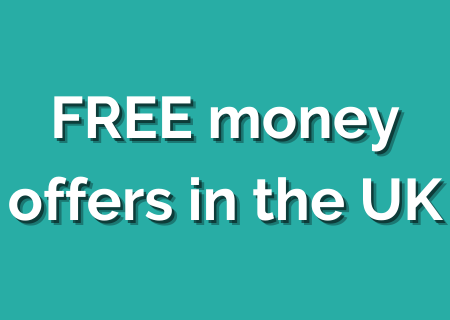 Top Cashback £21.43
I LOVE getting cashback. You're just wasting money if you're not getting any on your online purchases. It's free money back for the things you are already buying!
Read my blog post about it here: Over £800 cashback in 2 years with Top Cashback
WhatUsersDo £25
I do website testing at WhatUsersDo and it's so easy! I get paid £5 per test and some of them are only a question or two.
This was my payment for tests completed in December, but I already know I should be getting around £70 in February for the tests I completed in January as I did a lot more.
Read my blog post easily make money from home by testing websites for my review.
Personal eBay £30
As predicted for the last couple of months, my eBay sales have dropped. Last year I consistently made over £100 per month selling our unwanted and outgrown toys, clothes and shoes on eBay. I've barely got anything left to sell and I gave a lot to charity last month, but still managed to bag £30 in extra pocket-money for the month.
Related - 5 tried and tested ways to make money as a UK stay at home mum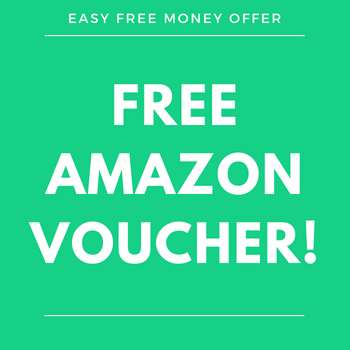 Matched betting £41.04
A pretty quiet month compared to last month. This was really lucrative for me in the beginning, but after two years it's dying down as I have been gubbed from so many good accounts. I still check it at the weekends and sometimes there are good offers for me. There are other methods to learn, but I only bother with the easiest ways so I limit my potential income. I made around £1500 in the first couple of months when I started matched betting and I highly recommend it for the startup offers, even if you don't continue with it long-term.
I highly recommend matched betting as it's made me £5000 in just under two years which is tax-free cash. At first it was very time-consuming, but once I got the hang of it I could make around £50 per hour with the little time I spent doing it. As a side-hustle it is a brilliant and fun way to make extra money from home. There's no need to do every offer and you can take your time working through the sign up offers.
I recommend using Profit Accumulator for matched betting as a beginner. I've always used them since starting. They have so many guides and walk you through the process in the first few offers. If you get stuck you can ask a question in the forum and someone will get back to you. They also have a 30 day money back guarantee on their memberships, plus you can try the first couple of offers without even signing up to anything to see that it really does work and is so simple once you get the hang of the free bet offers!
See also:
One Year Review: How I earn up to £50 per hour matched betting from home
PA referrals £64.62
This is from referring people to Profit Accumulator who I highly recommend for matched betting. I use them myself and have done since January 2017 making over £5000 profit so far!
Related - Matched betting milestones 18 months and £5000
Blog writing £1706.19
This is always my most lucrative method of income from home each month. I love to write and thoroughly enjoy writing about topics that I am passionate about, sharing my experience, or researching topics I enjoy to learn more and then share it on my blog in a relatable way. I write for four blogs. One makes the bulk of the income and I'm building up the others with an aim to have four money-making blogs to give me a more secure income by the end of 2019.
Make money blogging tips and advice
List of websites to find paid blogging opportunities for your blog
Make money from your blog with Awin affiliate marketing
Make money from your blog without ads
4 ways to find paid blog opportunities

How to improve your DA (domain authority)
Make money blogging with Get Blogged
Make money blogging with Considerable Influence

Make money blogging with Press Loft
Make money blogging with Bloggers Required
Make money blogging with Encatena
Make money blogging with Publisuites
Make money blogging with Bloggerwork
6 secrets to make more money from your blog
6 handy tax tips for bloggers
All make money blogging blog posts

How I drive traffic to my blog
10 ways to make money blogging
Everything you need to stay organised and productive as a professional blogger
Is it really possible to make money blogging?
5 reasons to use Awin as a blogger
What is Awin?
Get Blogged pay-outs are rising for bloggers
Blogging tips and advice
Loads of blogging tips
5 tips to overcome writer's block when blogging
Where to find free stock photos for blogs
Make Pinterest marketing a breeze with a free month trial of Tailwind app
Bloggers share the blogging advice you should ignore
Bloggers share their best photography tips
Bloggers share their favourite blogging quotes and mottos
Free stock photos
4 top tips if you are thinking of starting a blog
How to source content for your blog
More ways to make money from home
How I made £32000 from home in 2018/19
Online resources to make money at home
5 tried and tested ways to make money as a UK stay at home mum
Get £5 free cash if you sign up to Curve with code FL2KH or click https://www.curve.com/join/#FL2KH to sign up and get your free £5 cash! (Cashback is applied after you've used the Curve card at least once in the first 7 days)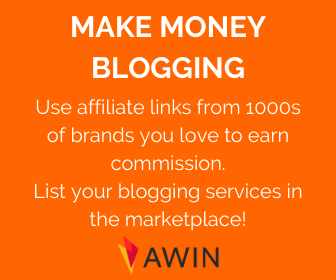 January 2019 grand total £1923.70
| | |
| --- | --- |
| Shopmium | £1.80 |
| User Testing | £7.42 |
| OhMyDosh! | £12.51 |
| Crowdville | £13.69 |
| Top Cashback | £21.43 |
| Whatusersdo | £25.00 |
| Personal eBay | £30.00 |
| Matched betting | £41.04 |
| Profit Accumulator referrals | £64.62 |
| Blog writing | £1,706.19 |
| TOTAL | £1,923.70 |
More money-making blog posts and links:
Make money at home from receipts with Receipt Hog and Shoppix
The 5 ways I made £30000 money from home in 2017/2018
How I made £26000 from home in 2017
How to make money from your phone with the Roamler app [and a Roamler invite code for you]
Make money from your blog with Awin affiliate marketing
Pin me to your Pinterest boards: