Money making blogger interview with Alberto of Gameroom Vault
Posted on
Welcome to my Money Making Blogger interview series where I interview bloggers who are making money from their blogs!
Tell us all about you and introduce your blog.
Hi, I'm Alberto Restrepo and I write about games and family activities at GameroomVault.com. I have two boys and we spend a lot of time playing games and having fun, so I really enjoy writing about these topics on my blog. We're always looking for new ways to spend time together, and when I was looking to make some extra money I thought this would be a great topic for a blog!
How long have you been blogging and when did you begin to make money?
I've been blogging about a year and a half. I think I started making money after about 3 months, but the dollar amounts were pretty small for a while. In the fall of 2018 things started to pick up and I've been making more money the past 4 or 5 months.
How much money do you make each month from blogging?
I guess I'd classify it as pocket money for now, but it might be in the part-time income range pretty soon. The fact that it's on an upward trend encourages me to keep going.
How do you make money blogging?
All of my income so far has come from affiliate marketing. That's what I started with because it's easy, but I may try some other things in the future. I've thought about display ads, but I'm not sure what impact they would have on my affiliate earnings. I like using affiliate links because I can tell people about products that me and my boys like, other people can get a great product, and I can make some money. It's a win-win as long as you're promoting good products and not just telling people to buy something that's junk.
How did you prep your blog to make money? Has it been easy?
The two keys for me are traffic and affiliate links. I use affiliate links in a lot of my content, so all I need to do is get the right visitors to the content (which is not always so easy). Aside from actually writing the content, trying different products and researching in order to write something useful is a big part of the process too.
What are your aims for your blog in the future?
I do plan to increase income, and I plan to do that by getting more traffic and continuing to use affiliate links. Google is my biggest source of traffic. I'd like to continue to increase that traffic, but I'd also like to do better with social networks. I'm especially interested in Pinterest, but I don't have that much experience with it yet. I plan to try using display ads on my blog, but if the affiliate revenue drops as a result of the ads, I'll take the ads down. I'm not sure when I'll try that, but probably within the next few months.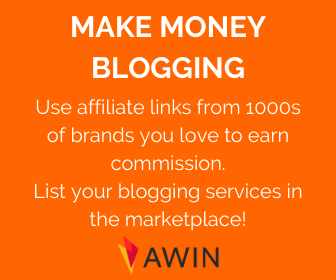 If someone is new to blogging, what should they focus on if they want to monetize?
Know your target audience. Don't publish random articles on lots of different topics because people aren't going to care about all of the things that you care about. Stick to one main topic and keep everything relevant. With that approach your blog will appeal to your target readers, and you'll be able to make money.
Can you think of 3 pros and 3 cons of blogging as a career choice?
Pros: 1) it's fun! 2) a lot of different ways to make money, and 3) it can open doors to other business and career opportunities. Cons: 1) it takes a lot of time, 2) you won't make money right away, 3) sometimes it feels like no one is reading.
What inspires you and what is the best thing about blogging?
My boys! I love having fun with them, and I get to write about many of the things that we enjoy. I'm also inspired to do the best I can to make money for them. I'd like to be able to make more money from my blog so I can work less at my full-time job and have more time at home.
Would you still blog even if you couldn't make money doing it?
Yes, I would. I've had a few other blogs for fun over the years (they're not live anymore) and I've always enjoyed it. My current blog has lasted longer than my others because making money from it helps to make it worth my time, and it keeps me from jumping from one thing to the next.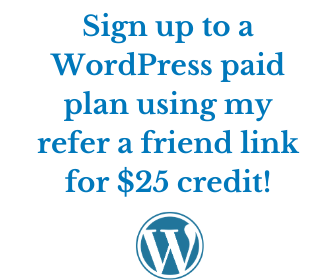 Do you think blogging is here to stay?
Definitely! There are so many new blogs launching every day and I don't see that changing anytime soon. People love to be able to write about the things that they enjoy.
Thank you so much for taking part in my Money Making Blogger interview series and best of luck with your blog!
Introduction to my money making bloggers interview series
If you're wondering is it possible to make money blogging? Then yes, it really is possible to earn a living as a blogger!
It's what me and many others are able to call our full-time income, but many people don't understand how it is possible, so this interview series will show exactly how bloggers are making an online income from a blog.
There are lots of different ways to monetize a blog and they will all be revealed in this series.
I share lots of tips on how I make money blogging in my Make Money Blogging section, but it's also great to learn from other bloggers too. One thing I love about the blogging community is how friendly and open it is. There's room for everyone and we all like to help each other grow and learn from one another.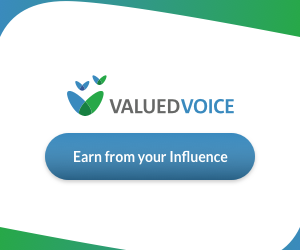 Learn how bloggers make money
Learn how my interviewees make money from blogging and the steps they took to monetize their blog. I hope you feel inspired and learn something new from this series.
Learn how many hours they spend on their blogs per week, what sort of income this provides and if there are any cons to blogging for an income.
I've been a full-time blogger since January 2017 and I started blogging in April 2013. It still amazes me that I can make money from home as a blogger.
BUT, it's not without a lot of hard work, so don't be fooled into thinking you simply set up a website and voila, income starts rolling in. If only! I've work more hours per week than I did in any full-time employed job - my blog is my life!
I'm hoping it won't always be that way and there are lots of passive ways to make an income from blogging, but you have to set up the foundation first which can take lots of hard work and patience.
In this series I am going to interview other bloggers who also make money from their blogs to hopefully inspire people to start a blog if they wish or to make that leap to monetizing content. I also find it so interesting to learn what other bloggers are up to. Even us full-time bloggers can learn from each other and inspire one another.
Read all the money making blogger interviews here.