My home earnings + blog income report for February 2019
Posted on
Welcome to my monthly income report where I share how much money I make from home. This income is from blogging, various online side hustles, money-making smart phone apps, website testing, matched betting, online selling and I also include cash back.
To read the in-depth reason behind why I share my income reports start with the blog post why I publish income reports.
Another great read is how I made £35000 from home in 2018
Thanks for following my journey. Enjoy :)
My February 2019 home earnings breakdown
Please note, this blog post shares my total turnover for the month, before tax deductions and expenses. My expenses differ each month as some are annual or quarterly payments, however my average monthly business expenses, tax savings, national insurance and so on were £830 last year. Deduct this from the total for an idea of my take-home pay.
From smallest to largest:
| | |
| --- | --- |
| Receipt Hog | £5.00 |
| Shoppix | £5.00 |
| Matched betting | £6.47 |
| User Testing | £7.51 |
| Prolific Academic | £20.05 |
| Personal eBay | £27.95 |
| Profit Accumulator referrals | £66.27 |
| Whatusersdo | £70.00 |
| Newspaper feature | £200.00 |
| Blog writing | £1,244.53 |
| TOTAL | £1,652.78 |
So this was my quietest month since I went full time with my at-home earnings and blogging 21 months ago. It's actually been a slow start money-wise to 2019. January was less than I'd have liked and February was even lower!
There are definitely some reasons for this though.
Firstly, I've been niching down my blog. I know I said before I wouldn't have a niche and I was all for writing about whatever you want, but after assessing my posts and realising I had tons of money related posts, I decided to start niche down to a lifestyle and money blog.
Most blog posts on Lylia Rose this year and going forward will have a money angle. Money is the bane of my life, and of most people's, so it's always a hot topic. I'm forever trying to make money online and save more money, as well as battle with my conscience about what I spend my money on and what is wise, so it's a topic I have lots to write about.
You may know that I now have three other blogs too. These are a lot smaller and newer and whilst I do make money from them, in comparison to my main blog, the payments are less.
Because I've niched down on topics on Lylia Rose I have stopped accepting so many opportunities. There are loads in my inbox that I'm sure I would have said yes to a year ago, but for now I'm trying to keep the blog more focussed. I've no idea if that's the right idea or not, especially financially, but it feels like the right thing to do. I will still cover a variety of topics that are relevant and interesting to me, but most will have a money angle.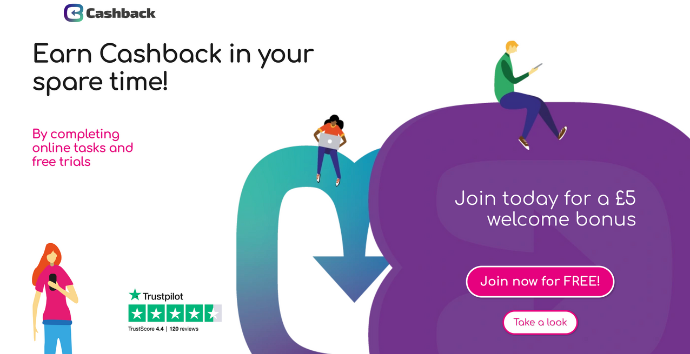 Matched betting has also slowed down for me. I feel like I rode the matched betting wave for two years and now it's come to an end for me. I was expecting this as I only took part in the free bet offers, which has meant over time many of my accounts have been restricted. That was my plan really - to simply ride the wave for as long as possible. If you have more time then you can take part in tactics such as 'mug betting' to make yourself look like a real customer to try and prevent your account being 'gubbed' (restricted from free bet offers).
I just checked my spreadsheet and I've made £5600 since starting in January 2017, so just over two years. That's a part time tax-free income! It was totally worth it.
It may just be slow on offers at the moment for the bookies I do still have, so I'm going to keep checking for another month or so to see if it picks up.
eBay sales have also slowed. I was making £100+ per month on eBay by simply selling our old stuff. Now this has slowed as I only have around 20 items listed on eBay and I've really gone so minimal that there's nothing left to sell until the kids grow out of their clothes or toys! I've also just been taking most of this stuff to the charity shop recently to just get it out of the house!
If you're still with me then I'm going to share how I made £1652.78 from home last month:
Receipt Hog £5.00
I snap all my receipts on an app called Receipt Hog for points which can be converted into cash! I last cashed out in September, so it's a bit of extra pocket-money every few months.
To get some hog slots spins for free enter my referral code on the app: Yon60187
Related - Make money at home from receipts with Receipt Hog and Shoppix
Shoppix £5.00
This is my second payment. The first was in November. I cash out as soon as I reach the first threshold.
It's a smart phone app that gives you tokens in exchange for receipts and when you reach a threshold you can exchange these tokens for cash or vouchers!
If you enter 52YFMN8U when you download the Shoppix app, we can both get 200 tokens when you snap a valid receipt and complete the profile survey!
Matched betting £6.47
I actually took a break from matched betting for nearly all of February. I just did one offer which made me £6.47, but then I decided I wanted a break. I usually just do offers Saturday and Sunday mornings and it's always on my mind. Between swimming lessons, the gym, breakfast and housework I try to squeeze it in, and I decided I wanted a month off to not have to think about any money-making activities on the weekends. It's definitely good to try and switch off every now and then! Usually I'm trying to money make every single day!
Tax-free cash in your spare time!
I highly recommend matched betting as it's made me over £5600 in just over two years which is tax-free cash. At first it was very time-consuming, but once I got the hang of it I could make around £50 per hour with the little time I spent doing it. As a side-hustle it is a brilliant and fun way to make extra money from home. There's no need to do every offer and you can take your time working through the sign up offers.
I recommend using Profit Accumulator for matched betting as a beginner. I've always used them since starting. They have so many guides and walk you through the process in the first few offers. If you get stuck you can ask a question in the forum and someone will get back to you.
They also have a 30 day money back guarantee on their memberships, plus you can try the first couple of offers without even signing up to anything to see that it really does work and is so simple once you get the hang of the free bet offers!
See also:
Does matched betting affect mortgage application?
How I earn up to £50 per hour matched betting from home
All matched betting blog posts
User Testing £7.51
This is my second payment from User Testing and I've now completed two tests in total. The payments are $10 per test.
There are loads of tests on there, but they need to suit your demographics and I've worked in public places a lot recently to get out of the house, so I've not been able to complete any.
I do hope to complete a few tests a month to bump up my side-hustle earnings. You can sign up at https://www.usertesting.com/be-a-user-tester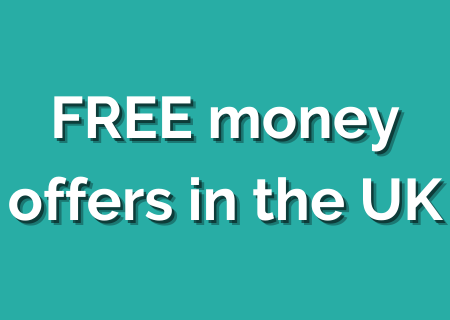 Prolific Academic £20.05
My first cashout with Prolific! I complete studies to help academics with their research. It's really interesting and the studies are so varied.
Find out more here - Make money at home with Prolific Academic
Personal eBay £27.95
Not much at all as I really run out of things to sell in our home! We now only have 20 low value items listed and I may even take those off eBay and take them to the charity shop.
Related - 5 tried and tested ways to make money as a UK stay at home mum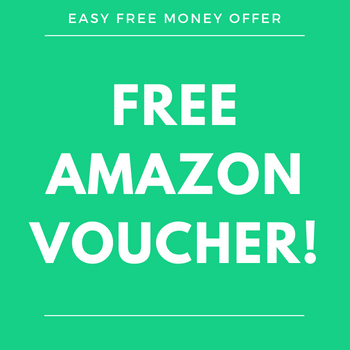 Related
How to save money at the supermarket with Shopmium
Make money online with OhMyDosh!
Make money online with Crowdville
Over £800 cashback in 2 years with Top Cashback
Profit Accumulator referrals £66.27
This is from referring people to Profit Accumulator who I highly recommend for matched betting. I use them myself and have done since January 2017 making over £5600 profit so far!
It's great to know other people are signing up and making money too. They have a great referral scheme too, so if you love matched betting then you can make more money by referring your friends and family!
Related - Matched betting milestones 18 months and £5000
Whatusersdo £70.00
I do website testing at WhatUsersDo and it's so easy! I get paid £5 per test and some of them are only a question or two. I did a lot of tests in January and this payment came through in February.
Read my blog post easily make money from home by testing websites for my review.
Newspaper feature £200.00
This was a new experience for me. In January I was contacted about being in two articles and it's massively outside my comfort zone, but being January and all that I decided to say yes! I was so anxious, but it was fine. Well, aside from the trickle of negative comments I keep getting. Some people really have nothing better to do than nitpick at articles. If you don't like the article or it doesn't suit your lifestyle then move on!
Anyway. It was a lovely surprise to be paid £200 for one of them. I hadn't asked if it was paid, but after a 3 hour photo shoot I began to think I should have asked as it required so much of our time. It featured me, Ben and the kids. It was too late to ask as I'd already done the interview and photo shoot, but to my surprise I was contacted a week later to say they'd like to pay me £200 for my time.
I was very grateful for this payment, especially in my most quiet month to date since going full-time. I know to ask at the beginning next time!
Blog writing £1,244.53
My quietest month for blog writing income since going full-time, but still a great figure. I explain up above in the intro why I think this is lower. I forgot to mention that I'm owed £700... so that's probably a big part of it! If I'd have been paid that £700 then it would be a more normal figure with what I've been used to earning.
I have a couple of 60-day payment terms at the moment which are always so long to wait for payment. I also have a payment outstanding from a company on a 30-day payment term and it's now 50 days late and I have a feeling they are not going to pay. I spent so much time on that collaboration too. Arg! This is one of the worst things about being self-employed - chasing payments and occasionally not getting paid at all.
Otherwise, I love it!
Want to make money from your blog? Check out these blog posts:
Make money blogging tips and advice
List of websites to find paid blogging opportunities for your blog
Make money from your blog with Awin affiliate marketing
Make money from your blog without ads
4 ways to find paid blog opportunities

How to improve your DA (domain authority)
Make money blogging with Get Blogged
Make money blogging with Considerable Influence

Make money blogging with Press Loft
Make money blogging with Bloggers Required
Make money blogging with Encatena
Make money blogging with Publisuites
Make money blogging with Bloggerwork
6 secrets to make more money from your blog
6 handy tax tips for bloggers
All make money blogging blog posts

How I drive traffic to my blog
10 ways to make money blogging
Everything you need to stay organised and productive as a professional blogger
Is it really possible to make money blogging?
5 reasons to use Awin as a blogger
What is Awin?
Get Blogged pay-outs are rising for bloggers
Blogging tips and advice
Loads of blogging tips
5 tips to overcome writer's block when blogging
Where to find free stock photos for blogs
Make Pinterest marketing a breeze with a free month trial of Tailwind app
Bloggers share the blogging advice you should ignore
Bloggers share their best photography tips
Bloggers share their favourite blogging quotes and mottos
Free stock photos
4 top tips if you are thinking of starting a blog
How to source content for your blog
February 2019 grand total £1652.78
| | |
| --- | --- |
| Receipt Hog | £5.00 |
| Shoppix | £5.00 |
| Matched betting | £6.47 |
| User Testing | £7.51 |
| Prolific Academic | £20.05 |
| Personal eBay | £27.95 |
| Profit Accumulator referrals | £66.27 |
| Whatusersdo | £70.00 |
| Newspaper feature | £200.00 |
| Blog writing | £1,244.53 |
| TOTAL | £1,652.78 |
More money-making blog posts and links:
The 5 ways I made £30000 money from home in 2017/2018
How I made £26000 from home in 2017
How to make money from your phone with the Roamler app
Make money from your blog with Awin affiliate marketing
Get £5 free cash if you sign up to Curve with code FL2KH or click https://www.curve.com/join/#FL2KH to sign up and get your free £5 cash! (Cashback is applied after you've used the Curve card at least once in the first 7 days)
Inspire others! Pin me to your Pinterest boards: