Money Making Blogger interview with Crystal from Fulfilled Wellness
Posted on
Welcome to my Money Making Blogger interview series where I interview bloggers who make money from their blogs!

Tell us all about you and introduce your blog. What inspired you to start your blog?
My name is Crystal and I have a health and wellness blog at FulfilledWellness.com. I'm a wife and mother of two. Before having kids, I worked for about 8 years in the finance industry, but I've been a stay-at-home mom for the past several years. I decided to start a blog to help out with our family finances, and because I wanted to write about the issues that are important to me as a mother related to the health and wellness of our family.
How long have you been blogging and when did you begin to make money from your blog?
I started my blog in December of 2017, so it's been a little over 1 year. I didn't make much money at all for the first 6-8 months, but the past several month's things have picked up and I'm now making money a lot more consistently. I have a long way to go to reach my goals with the blog, but it's great to be making some money and to be able to justify dedicating time to the blog.
How much money do you make each month from blogging? How many hours do you work on your blog each week to achieve this?
I would say it's mostly pocket money at this point, but it's moving towards a part time income. The hours that I put in aren't really consistent because it depends on my schedule and how much free time I have. Around the holidays my schedule was really busy and I wasn't able to put in much time. Aside from that, I usually put in about 5-10 hours per week.
How do you make money blogging? What's your favourite method? Where do you find paid blog work?
Right now I make money from affiliate programs. I use Amazon Associates, a few large networks like CJ, and a few small affiliate programs just run by individual companies. I'd like to use some other monetization methods in the future, like maybe sponsored content or possibly even creating my own products. Affiliate programs have worked pretty well for my blog because a lot of my articles include information about different products (like essential oils and cleaning products).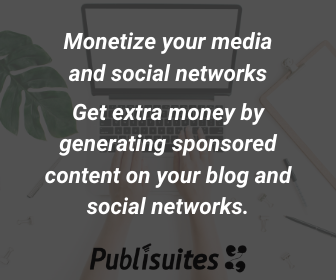 How did you prep your blog to make money? Has it been an easy process to make money blogging?
Making money hasn't been easy, but I feel pretty good about the progress I've made in the past 6 months or so, especially since I am not able to dedicate as much time as I would like to the blog at this stage of life. I'd say the biggest thing I did to prep my blog to make money has just been focusing on the content. I spend a lot of time on my posts and try to make sure they are well-researched and very thorough. I'm writing about the types of things I wanted to learn after having kids, so I want to make sure that my posts are actually able to help people who may be in the same spot I was in a few years ago.
What are your aims for your blog in the future? Do you plan on increasing your income and how?
Yes, I definitely hope to increase income. The biggest thing is adding more content and increasing traffic. As my blog started getting close to the one-year mark, my Google search traffic started to increase, which has been great. I need to add more content that people are searching for, and get more exposure for the blog. I also plan to write the types of posts that will allow me to mention and promote products with the goal of making more affiliate income.
If someone is brand new to blogging, what are the most important things to focus on if they want to monetize?
I think it's important to focus on your readers first and writing content that people will like. If your only goal is to make money and you lose sight of what you have to offer your readers, the results won't be that great. But if you focus your effort on creating a blog that people will love, you'll have the opportunity to make money.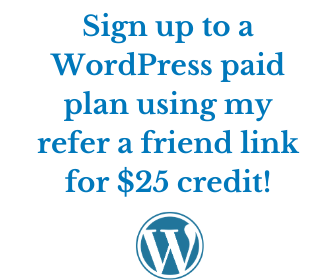 Can you think of 3 pros and 3 cons of blogging as a career choice?
Pros: -
Working a flexible schedule (great for a stay-at-home mom)
Being able to help other people
Unlimited opportunities
Cons: -
The first few months when you're not making money can be really challenging
There's a lot of conflicting advice about the best approach to blogging
You don't get very much face-to-face interaction
What inspires you to blog and what is the best thing about blogging?
My kids inspire me to blog. My purpose for trying to make money is to help my family. My kids are also the main reason I've gotten more concerned about health and wellness, and I want to help other parents who may have the same concerns. The best thing about blogging is being able to write about the things that matter to you.
Would you still blog even if you couldn't make money doing it? Why?
Yes, I think so. The first 6 months or so I wasn't making money and I was still working consistently on the blog. I think I would probably stick with it even if I wasn't making money but it might get less of my time.
Do you think blogging is here to stay? Why?
Yes, I do. We consume so much content today and we're always interested in new content. I think the demand for news and other content means that blogging is here to stay.
Thank you so much for taking part in my Money Making Blogger interview series and best of luck with your blog!
More helpful articles if you want to monetise your blog:
Make money from your blog with Awin affiliate marketing

Make money from your blog without Google ads
4 ways to find paid blog opportunities

How I save hours every week scheduling tweets with Social Oomph

How to improve your domain authority (DA)
Make money blogging with Get Blogged (even as a new blogger)

Make money blogging with Considerable Influence

Make money blogging with Press Loft

Make money blogging with Bloggers Required

Make money blogging with Bloggerwork
6 secrets to make more money from your blog
Online resources and blog posts to make money blogging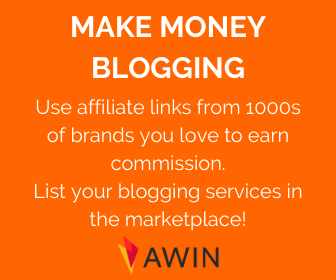 Introduction to my money making bloggers interview series
If you're wondering is it possible to make money blogging? Then yes, it really is possible to earn a living as a blogger!
It's what me and many others are able to call our full-time income, but many people don't understand how it is possible, so this interview series will show exactly how bloggers are making an online income from a blog.
There are lots of different ways to monetize a blog and they will all be revealed in this series.
I share lots of tips on how I make money blogging in my Make Money Blogging section, but it's also great to learn from other bloggers too. One thing I love about the blogging community is how friendly and open it is. There's room for everyone and we all like to help each other grow and learn from one another.
Learn how bloggers make money
Learn how my interviewees make money from blogging and the steps they took to monetize their blog. I hope you feel inspired and learn something new from this series.
Learn how many hours they spend on their blogs per week, what sort of income this provides and if there are any cons to blogging for an income.
I've been a full-time blogger since January 2017 and I started blogging in April 2013. It still amazes me that I can make money from home as a blogger.
BUT, it's not without a lot of hard work, so don't be fooled into thinking you simply set up a website and voila, income starts rolling in. If only! I've work more hours per week than I did in any full-time employed job - my blog is my life!
I'm hoping it won't always be that way and there are lots of passive ways to make an income from blogging, but you have to set up the foundation first which can take lots of hard work and patience.
In this series I am going to interview other bloggers who also make money from their blogs to hopefully inspire people to start a blog if they wish or to make that leap to monetizing content. I also find it so interesting to learn what other bloggers are up to. Even us full-time bloggers can learn from each other and inspire one another.
Read all the money making blogger interviews here.