Money making blogger interview with Todd of Invested Wallet
Posted on
Welcome to my Money Making Blogger interview series where I interview bloggers from around the globe who make money from their blogs.
Tell us all about you and introduce your blog.
My name is Todd and I started the blog Invested Wallet back in June 2018. I started the website for a few various reasons.
First, I work in marketing full-time, so I really enjoy building websites, growing it and writing content.
Second, I wanted to document my personal finance and investing journey, but show others who aren't six-figure earners or have zero previous finance knowledge can succeed.
And lastly, to start a side business that can make me extra money doing something I'm passionate about.
How long have you been blogging and when did you begin to make money from your blog?
I actually started a music blog back in 2010 and have been blogging on the side ever since.
Invested Wallet I started in 2018 and started making money in the first 7 months of existence in January 2019.
How much money do you make each month from blogging? How many hours do you work on your blog each week to achieve this?
Right now, making money from Invested Wallet is a bit sporadic as I'm focusing more on growth and great content.
However, I recently joined and advertising network to start generating passive recurring monthly income.
January, I pulled $400 and in February I pulled $550, without any ads.
I work 10-15 hours each week on the blog, between writing and marketing. Some weeks it may be closer to 20 hours, pending what is going on that week.
How do you make money blogging?
I'm mostly interested in sponsored posts, brand partnerships, non-intrusive ads, and some affiliate marketing.
I also see freelance and consulting work as another revenue stream that will come up more in the future.
My favourite method is sponsored posts or brand partnerships. The money can be really good, for relatively easy work.
The challenge is it can vary month to month, but there is a lot of money to be made here.
Paid work can come from a combo of things: cold reach out from brands, my own pitching to brands to get on their radar, and networking.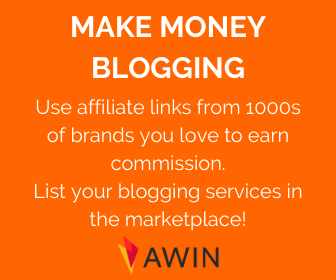 How did you prep your blog to make money? Has it been an easy process?
Making money on your blog is not easy, at first.
As a side hustle, you can't expect to make money in the first few months or even the first year! It's a long-game approach, but if you have a plan, build it well, and write quality content, you can have a future financial asset.
For me, I treated this as business which keeps my mind focused. I made business blog plan and worked on it 3 months before the website went live.
I designed the blog on paper with an attractive layout for businesses and brands, then hired a WordPress developer to build the perfect platform from the start. I also ensured I had a detailed about page and included how people can work with me.
Many people who have reached out or brands, assumed my page views were way bigger, when I was only 2-3 months old.
What are your aims for your blog in the future?
Right now, the blog needs to grow in viewership and recurring viewership for this blog to make some great money.
My goal is to have the blog cover my entire monthly expenses after taxes, so I'll need to make around $1700/month after taxes. This is totally doable.
Of course, I'm aiming higher than that as a potential full-time gig as well. For me, this means continuing to write great content, amplify marketing reach, and network with brands now without asking for sponsored content just so they are on my radar for later.
If someone is brand new to blogging, what are the most important things to focus on if they want to monetize?
Focus on the growth and quality of your blog and content. Provide a lot of great value before you chase the dollar. Yes, you want to look at your blog as a business if you want to make money, but don't get lost in that mind-set because your content and blog may suffer.
Also, go into this endeavour that you won't make money for up to a year or more. If you can't wait that long, blogging is not going to be fun or worth it to you.
Can you think of 3 pros and 3 cons of blogging as a career choice?
Three pros of blogging:
Freedom to work when you want, where you want
Potential to generate some huge monthly income
Can be a financial asset you sell in the future
Three cons of blogging:
Time-consuming
Making money won't happen overnight
There are a lot of moving parts to blogging so you have to be consistent and patient
What inspires you to blog?
I'm passionate about marketing, but I also love writing about personal finance and investing. A bonus to this is helping other readers in similar situations to me.
I also find the personal finance community of bloggers to be passionate and friendly.
Would you still blog even if you couldn't make money doing it?
Definitely!
As I mentioned earlier, it's good practice for my marketing skills to learn and find new ways to grow my website.
I probably would not work as hard on the site as I am now, but would still be creating it and writing it.
Do you think blogging is here to stay?
I think it is, content is still important and people still search for information online. It's of course more competitive, which means your content has to be more unique and interesting. But if you have personal stories and build a personal brand, people can relate more to your content.
Thank you so much for taking part in my Money Making Blogger interview series and best of luck with your blog!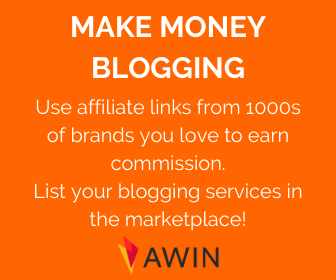 More helpful articles if you want to monetise your blog:
Make money from your blog with Awin affiliate marketing
Make money from your blog without Google ads
4 ways to find paid blog opportunities
How I save hours every week scheduling tweets with Social Oomph
How to improve your domain authority (DA)
Make money blogging with Get Blogged (even as a new blogger)
Make money blogging with Considerable Influence
Make money blogging with Press Loft
Make money blogging with Bloggers Required
Make money blogging with Bloggerwork

6 secrets to make more money from your blog
6 handy tax tips for bloggers
Online resources and blog posts to make money blogging
Blogging tips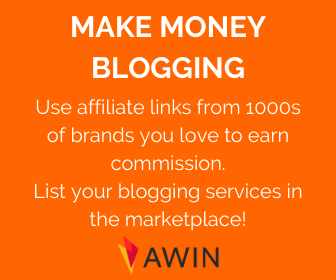 Introduction to my money making bloggers interview series
If you're wondering is it possible to make money blogging? Then yes, it really is possible to earn a living as a blogger!
It's what me and many others are able to call our full-time income, but many people don't understand how it is possible, so this interview series will show exactly how bloggers are making an online income from a blog.
There are lots of different ways to monetize a blog and they will all be revealed in this series.
I share lots of tips on how I make money blogging in my Make Money Blogging section, but it's also great to learn from other bloggers too. One thing I love about the blogging community is how friendly and open it is. There's room for everyone and we all like to help each other grow and learn from one another.
Learn how bloggers make money
Learn how my interviewees make money from blogging and the steps they took to monetize their blog. I hope you feel inspired and learn something new from this series.
Learn how many hours they spend on their blogs per week, what sort of income this provides and if there are any cons to blogging for an income.
I've been a full-time blogger since January 2017 and I started blogging in April 2013. It still amazes me that I can make money from home as a blogger.
BUT, it's not without a lot of hard work, so don't be fooled into thinking you simply set up a website and voila, income starts rolling in. If only! I've work more hours per week than I did in any full-time employed job - my blog is my life!
I'm hoping it won't always be that way and there are lots of passive ways to make an income from blogging, but you have to set up the foundation first which can take lots of hard work and patience.
In this series I am going to interview other bloggers who also make money from their blogs to hopefully inspire people to start a blog if they wish or to make that leap to monetizing content. I also find it so interesting to learn what other bloggers are up to. Even us full-time bloggers can learn from each other and inspire one another.
Read all the money making blogger interviews here.
How to make money from home:
More ways to make money from home:
5 tried and tested ways to make money as a UK stay at home mum
Easily make money from home by testing websites with Whatusersdo
How I earn up to £50 per hour matched betting from home
Get paid doing simple tasks from your phone with Streetbees
Earn cashback on things you already buy
Not sure about Matched Betting? Make £40 now to see if it's for you!
Make money in your free time with RedWigWam (perfect for busy mums)
Make money online with OhMyDosh!
Make money at home from receipts with Receipt Hog and Shoppix
Make extra money online with YouGov
How to make money from your phone with Roamler
20 ways to make and save more money in 2019
How I made £35000 from home in 2018
Make money at home searching the web
Make money at home with Prolific Academic