Stop selling yourself short as a blogger and know your strengths
Posted on
When you entered into the world of blogging you knew it would be a tough industry from the beginning. Blogging has been around for several years now and with more and more people choosing this as a career path, it is becoming even more difficult to make your mark.
It is so important to know your strengths when you are an up and coming blogger; far too many people are selling to you that finding paid blogging opportunities is tough, but your unique traits and determination will allow you to climb higher in this crowded industry.
You can't afford to lack confidence when you are trying to build yourself up in the blogging world, or in any business.
After all, that's what it is. If you are trying to carve yourself a career out of blogging then you should be treating it like a business. If you want to make money from blogging then that's a business plan.
Having the self-assurance to go out there and own your brand will work wonders for you as a creative. Here are a few ways in which you can play to your strengths and avoid selling yourself short as a blogger.
Images sourced from Canva
Learn how to make a good pitch
As a blogger you need to know how to sell yourself effectively and portray your brand in the best possible light. Your blog, and potentially you, are your brand.
When you are contacting brands, attending networking events or updating your website, it is very useful to have a portfolio of your blogging work ready to showcase yourself and what you can offer.
There are lots of tools online that start with free packages to allow you to create media packs, portfolios and presentations. For example, Beautiful.AI is a life-changing product for both students and professionals who need stunning presentation software to showcase their skills. Use templates and unique images to show off your previous work and make a professional statement.
Once you have perfected your portfolio, you will always have it on hand whenever you need it. Be sure to keep it up to date and refresh your content on a regular basis too.
Don't say yes to everything
When you receive your first job offer as a new blogger, the excitement is overwhelming, intense and surreal. You won't quite be able to believe that other brands want to work with you and create content on a regular basis.
However, you need to be a shrewd business owner in these situations. Is the job right for you? Does the brand send out the right message to your target audience? In many cases you will be more than happy to take on a new job, but you shouldn't compromise your integrity.
Think carefully before accepting any offer and make sure it will help your reputation rather than hinder it. Learning to pick and choose your jobs is an innate skill you will soon get the hang of.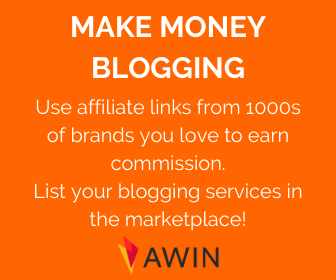 Write about your genuine passions
It is no use becoming a blogger who talks about subjects that you have no interest in at all. Even if you think people want to hear about these topics, it won't give you any satisfaction when you are creating content.
Your audience will know if you are truly passionate about the things you are talking about, so you need to choose them carefully, rather than settling for any old blogging headline.
Of course you should try to follow trends and stay up to date with current affairs, but make sure it is always in keeping with the tone of your blog and brand.
Know your weaknesses and accept them
Everybody has weaknesses, but not everybody has the ability to accept them. If you know you're not great at public speaking then steer clear of events that involve this kind of stuff.
Similarly, if you know your grammar is terrible, hire a proof reader or use an online grammar tool to check your blog posts all make sense. You shouldn't allow your weaknesses to hold you back, but you should also be able to recognise them and work with them as much as possible.
Don't get dragged down by numbers
Of course every blogger wants to get more followers, but this shouldn't be your sole focus. When your only purpose is to increase your followers you can lose sight of what your brand is all about.
When you get too bogged down in counting numbers, engagements, likes, comments and followers you can forget to play to your strengths. Use your followers as a secondary form of success and you will achieve a much higher level of respect from your followers.
Don't play down your accomplishments
If you tend to be quite modest, you need to learn to be proud of yourself. It is absolutely okay to showcase your accomplishments and blogging successes. When you reach a huge milestone, your followers are going to want to celebrate this with you.
Playing down your achievements might seem natural to you, especially if you're suffering from imposter syndrome! You might not feel like you fit into the blogging world right now, but you may have well and truly made your mark without even realising.
Be patient with yourself
Being a blogger will never be an easy job, so you need to be kind and patient with yourself. Try to tone down the pressure a little bit and enjoy what you're doing for a living. There is a reason why you entered this industry, so keep this in the back of your head as much as you can.
Comparing yourself to other bloggers isn't necessarily going to help you achieve your personal goals. A great business quote is 'don't compare your beginning to someone else's middle'.
You need to be completely confident in your own choices, rather than putting yourself down when you don't quite achieve a small victory.
Your time will come and you will get your chance to feel accomplished and settled in the blogging industry. Be unique and be confident in yourself and your own abilities. Stop worrying about what other bloggers are doing.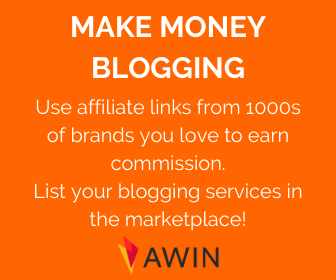 So find your place in the world of blogging and give yourself time to acknowledge your own strengths. It can be very difficult to admit that you're good at something, but you need to have confidence in your own abilities.
At first, you may find yourself saying 'yes' to every single opportunity that falls in front of you, but this won't necessarily help your credibility or be right for your brand. Eventually, you will be able to pick and choose which brands you work with and what type of content you create.
Honing in on your niche is an important stage of becoming a fully-fledged blogger, so don't take this decision lightly. Work out what your passions are and what you will never tire of writing about. As soon as you have found your place in your chosen industry, you will have all the knowledge and power to shine brightly in the blogosphere.
This is a collaborative post.
­Helpful articles if you want to monetise your blog
Make money from your blog with Awin affiliate marketing
Make money from your blog without Google ads
4 ways to find paid blog opportunities

How to improve your domain authority (DA)
Make money blogging with Get Blogged (even as a new blogger)
Make money blogging with Considerable Influence

Make money blogging with Press Loft
Make money blogging with Bloggers Required
6 secrets to make more money from your blog

6 handy tax tips for bloggers
All make money blogging blog posts

How I drive traffic to my blog
10 ways to make money blogging
Everything you need to stay organised and productive as a professional blogger
Is it really possible to make money blogging?
5 reasons to use Awin as a blogger
What is Awin?
More blogging advice
Loads of blogging tips
5 tips to overcome writer's block when blogging
Where to find free stock photos for blogs