Make Pinterest marketing a breeze with a free month trial of Tailwind app
Posted on
If you're looking for a Tailwind app discount code then you're in the right place! Read on to learn more about Tailwind for marketing your blog on Pinterest and Instagram.
What does Tailwind app do?
Tailwind is a website app that helps you save time by scheduling your content to Pinterest and Instagram at the best times for engagement. There are also Tribes you can join to increase your reach and help grow your accounts. They have stats dashboards that can integrate with Google Analytics so you can track your progress as well as see what your most popular content is.
Is the Tailwind app free?
Before parting with your hard-earned cash, they allow you to try the platform for free to see if it's right for you. You can use my referral link to get one month for free.
After the free trial you can choose which plan is right for you and make a saving by choosing an annual option.
You will also get a referral link yourself so you can get money off your bill for each friend you refer that goes on to purchase a plan.
I pay $120 a year for the plan I'm on which is just $10 per month. It's definitely worth $10 per month for the time it saves me each month.
The bills are in dollars, but I am in the UK and the payment goes from my bank account each year.
Tailwind schedules pins at the optimum time for engagement
I've been using the Tailwind app for Pinterest marketing for my blog for two years. It makes it super easy and saves me a ton of time on this platform having to share my pins manually.
Instead, I use Tailwind to schedule my pins at the best performing times for my audience and to re-pin them into each of my relevant boards automatically for me.
I simply choose how many times I want to pin each day and then I let Tailwind choose the best times of the day for me. They come up with a smart schedule based on the best times for engagement that's personalised to your account.
Of course, you can override this and choose your own times if you prefer.
There are lots of other features on Tailwind too such as Instagram marketing options, but I haven't even explored these!
I purely use the Tailwind app to schedule regular content to my Pinterest pins automatically throughout each day so as not to overload my followers with my content all at once.
It keeps my Pinterest boards populated with content every single day without me even thinking about it each day or lifting a finger.
I simply sign into Tailwind around once per week and bulk upload everything I want shared and choose which boards then Tailwind works its magic for me.
My Pinterest is on autopilot with great content scheduled until the end of January so far!
Get a free month of Tailwind on me!
By clicking my Tailwind referral link you can try Tailwind yourself for one month to see if it will make your Pinterest marketing a breeze too.
Now I literally spend around 30 minutes per week bulk scheduling all my new blog post pins to various Pinterest boards and sharing them in Tailwind Tribes.
The Tailwind Tribes are a place to find likeminded bloggers and to share your content in the Tribe for others to re-pin to their boards, in exchange for you repining content from the Tribe too.
Tribes is a great way to get your content in front of even more bloggers and their followers too!
It's a sharing community that builds up over time with the more content you add and share, the more chance you have of getting more views on your Pinterest profile and your blog.
As I type this you can get a free one month trial of Tailwind. Just use my referral link here to give it a go: https://www.tailwindapp.com/i/lyliarose
If you're spending hours manually pinning your content each day then Tailwind could be a life-saver for you. It can literally save you hours every month.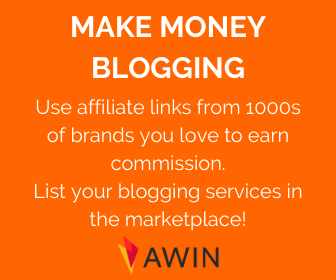 Want to get paid to blog?