Blogging and side hustle income report September 2019
Posted on
Welcome to my latest blogging and side hustle online blog income report. This is the place to see exactly how much money I make from my blogs and other online money making activities in the UK.
Another month has been and gone! Christmas is on the horizon!
September is always a busy month as it's back to school for the kids so it always seems to fly by. It also gets me thinking about Christmas as we head into autumn and I just know the first term will zip by in a flash.
I'm always super prepared and get my presents early in September or October. I always find the second half of the school term to go even faster as there are so many Christmas events going on, so I like to have my present shopping organised before all this so I can concentrate on all the festivities and not panic buy at the last minute!
I haven't done all my shopping yet, but I have started and we have decided what we are getting everyone as well as how much we will budget for presents. It makes me feel more relaxed when I have a plan and I'm organised.
My son started school this September and he did an entire month of 9-12s so it's been really crazy! With after school clubs too, I've been up and down to the school up to five times per day!
I also had a really busy month blogging!
It's been a bit mad trying to squeeze it all in and there have been lots of late nights working, but I shouldn't really complain as August was a very quiet month for my online earnings, so I needed a big boost in September and boy did I get it!
My September income was back to the amount I sort of expect and I even had around £700 of outstanding invoices at the end of the month, so these aren't reflected here as I only document money actually received in my online income reports.
Luckily August was just a random quiet month and things look back to normal now everyone is back to work after all their summer holidays!
Blog income report: how I made £2831.95 from home
I am a full-time blogger and that provides my main income, but I also love discovering ways to make more money online. I do several small side hustles each month and so the income I share here is from blogging, online side hustles, website testing, online selling, cash back and more!
Basically, I share all the income I've made at home, no matter where it's from. Some is from my self-employment and some is from personal online selling of our pre-loved goods.
There are so many ways to make extra cash for free from home. I love to discover them, try them and share them on my UK money blog.
Bookmark and scroll to the bottom of my make money at home page to see the newest money making websites and apps I have tried.
In this blog post you will also discover lots of links to resources so you can make money from home too!
This blog post shares my total turnover for the month, before deductions. My average business expenses, tax, national insurance, pension and student loan payments are £830 per month.
Taking that all off reduces my income quite a lot, but it's still an amazing income working from home and being the main child carer. We have two young children and I do all the school runs and after school clubs taxiing. Getting an employed job within the school hours would never pay me as much as I can currently earn by myself at home.
To understand why I share my income reports read why I publish income reports
Another popular read that covers all my money making ways in the last tax year is how I made £32000 from home in 2018/2019
If you want to learn more about how I came to be a full-time blogger then check out the story of Lylia Rose
Thanks for following my journey.
Enjoy :)
September 2019 earnings from home
Let's take a more in-depth look from the smallest to largest earnings this month:
£1.60 - Green Jinn
GreenJinn is a smartphone app which has digital coupons for supermarkets Tesco, Sainsbury's and Waitrose. Find a coupon you want to use, take a photo of your receipt once you've bought the item and within a day or so you'll get cashback. You can cash out to your PayPal account once you reach £1.50.
£2.52 - Shopmium
Another supermarket coupon app! Sign up with my Shopmium referral link and you'll get a freebie like a jar of Nutella!
Learn more: How to save money at the supermarket with Shopmium
£5.00 - Receipt Hog
Snap receipts with Receipt Hog to collect coins that can be exchanged for cash to your PayPal account!
Learn more: Make money at home from receipts with Receipt Hog and Shoppix
Related: 5 ways to get more money out of every in-store shopping trip
£5.00 - Shoppix
Another receipt app! Collect tokens by uploading photos of your receipts and exchange them for PayPal cash.
Shoppix freebie! If you enter 52YFMN8U when you download the Shoppix app, we can both get 200 tokens when you snap a valid receipt and complete the profile survey!
£5.00 (Amazon vouchers) - SnapMyEats
This is a smart phone app that rewards you with Amazon vouchers for taking photos of your food receipts.
You can get a maximum of £5 in vouchers for snapping 15 food receipts in one month. Sometimes they offer bonuses too.
Learn more: SnapMyEats review – earn Amazon gift cards with your food receipts
£5.00 (Tesco vouchers) - Huyu
My third cash out with receipt app HuYu. I get a cashout around once every two months. They only offer gift cards and not cash. You can choose from several different retailers.
Learn more: HuYu– earn gift cards with your supermarket receipts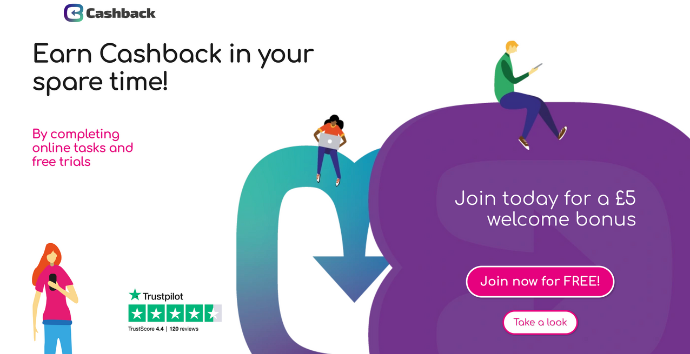 £5.48 - Prolific
My earnings for surveys and website testing were a bit less for September as I mostly had Reuben with me as he was only doing mornings at school, so I never had quiet time to do any tests in the day.
I complete studies online at Prolific to help academics with their research. It's really interesting and the studies are so varied. Some only take one or two minutes. It's anything from a few random questions to concentration tests to views on food packaging!
Learn more: Make money at home with Prolific Academic
£10.00 (Amazon vouchers) - Gener8
My second and third cash outs with Gener8!
Get paid when you see ads online! I didn't do anything except for install the browser extension. Now I get paid when I see ads online. It's a no-brainer.
"Brands pay websites to show you display advertising. With Gener8 that money goes to you. Be a part of the movement."
I have lots more points, but I can only cash out one voucher per seven days. Keep an eye on their Twitter to see when the Marketplace is restocked each week with new vouchers!
Learn more: Get paid when you see ads online with Gener8
£11.69 - Whatusersdo / Intellizoom
I do website testing at Intellizoom for £5 per test. This was Whatusersdo, but they've just rebranded or merged with another company.
Learn more: Easily make money from home by testing websites
£16.00 - User Testing
User Testing is another great place to do website testing. There are loads of tests every day, but it depends on your availability and demographics to which you are able to complete.
Learn more: Make money online testing websites and apps with UserTesting
£17.74 - Top Cashback
We love Top Cashback and check it before buying or booking anything online to see if we can get cashback by using their link to go to the website instead. I also have a browser notifier that lets me know if a website I'm viewing offers cashback.
Learn more: Over £800 cashback in 2 years with Top Cashback
£64.62 - Profit Accumulator referrals
This is from referring people to Profit Accumulator who I highly recommend for matched betting. I used them for 26 months and made over £5600 in profit in my spare time. Some people make that in a couple of months!
You don't need to understand how it all works as PA have step-by-step guides that show you exactly what to do, even without any betting or sports knowledge. Believe me, I have no knowledge of either of those things!
They have a great referral scheme too, so if you love matched betting then you can make even more money by referring your friends and family.
Learn more: How to easily make money matched betting
£80.78 - eBay
This was from selling our pre-loved items. I sold outgrown kids clothes, Ben's old CDs that have been in our attic since we met and some old kids toys.
£146 - Facebook Marketplace
We sold a few big items for £30-£40 each: a monitor, a fish tank and a rug. Then it was lots of little items like books, hangers and cutlery! We really are going to run out of stuff to sell soon. I just keep minimising our house more and more!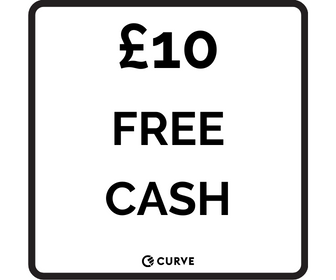 £2455.52 - Blog writing
This is my main passion and most lucrative way of making money from home. I won't go into how to do it here, but I do share this information regularly on my blog. You can find lots articles in the blogging sections in my top menu. Here are some quick shortcuts:
I write four blogs which really helps to increase my blogging income each month. Since last year I have really niched down on this blog to make it predominantly a money blog. My other favourite topics are now on their own blogs. These cover travel, healthy living, home and garden.
Of course I still cover these topics on Lylia Rose too, but mainly with a money angle.
I love to blog so that's one reason I set up more blogs, but also to try and increase my income. If one blog can make a full-time living, then what about four blogs?
Of course there's still only one of me and only so much time, but if I can build the other blogs up then there's a good chance I can really make a great wage permanently. That's the plan. I could employ my husband and we could be digital nomads once the kids turn 18! That's my secret plan…
Anyway. Lylia Rose, this blog, is my main blog and makes the most money. Then my newer blogs top up this income.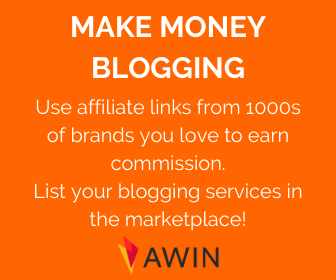 I pretty much have two pricing structures. A new blog post or an edit to an existing blog post. A new blog post could include a sponsored blog post, brand collaboration, product review or hosting a giveaway. These are all one price and I always charge for my time and resources.
It really bugs me when digital companies approach me to work for them to increase rankings or visibility for their client, yet they don't want to pay me. It's my services that are helping to get them the results for their client and they are being paid, so they should pay me.
I see it every day - bloggers being asked to work for free and it's so frustrating. I also get several requests per day myself! I've spent over seven years working hard on my blogs and business, working up to seven days per week, working past midnight, constantly learning and growing, constantly increasing my metrics… I shouldn't give all that effort away for free or be expected to.
I value my time and the years of effort I've put into my brand. And if you are a blogger reading this, you should too.
Anyway…
Here's what I made from each blog in September:
lyliarose.com - £1,908.29
healthyvix.com - £215.00
wood-create.com - £187.23
travelvixta.com - £145.00
Lylia Rose is DA37 and gets the most work, mostly because of its high DA. The other blogs have DA scores of 21, 22 and 27 and so they get a little work each month. My aim is to get them all into the 30s and if you want lots of paid blog work then that should be your aim.
Of course a lot of companies use other metrics such as DR, TF, CF, SEMrush traffic and all sorts to determine whether to work with a blog or not, so it's important to try and build them all up. It takes time, years in my experience, but it's definitely worth it if you have the determination and passion to blog for a living.
I'm by no means technical and a lot of the SEO and rankings that I mention above are complicated! There's a lot of information online though and plenty of bloggers that write about their own experiences so you can always find tips easily online.
It's very overwhelming if you're a beginner, but just take it one step at a time and expect it to take time. Everyone in the blogging and digital world is always learning new things every day.
Just learn as much as you can each day and never stop learning!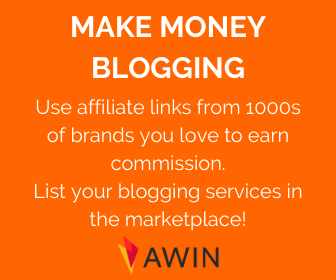 Here are some of my helpful articles if you want to monetise your blog:
Make money from your blog with Awin affiliate marketing
Make money from your blog without ads
4 ways to find paid blog opportunities

How to improve your domain authority (DA)
Make money blogging with Get Blogged (even as a new blogger)
Make money blogging with Considerable Influence

Make money blogging with Press Loft
Make money blogging with Bloggers Required
6 secrets to make more money from your blog

6 handy tax tips for bloggers
All make money blogging blog posts

How I drive traffic to my blog
10 ways to make money blogging
Everything you need to stay organised and productive as a professional blogger
Is it really possible to make money blogging?
5 reasons to use Awin as a blogger
What is Awin?
Make money blogging with Encatena
More blogging advice:
5 tips to overcome writer's block when blogging
Where to find free stock photos for blogs
Make Pinterest marketing a breeze with a free month trial of Tailwind app
Bloggers share the blogging advice you should ignore
Bloggers share their best photography tips
Bloggers share their favourite blogging quotes and mottos
GRAND TOTAL: £2831.95
Freebies
Shoppix - If you enter 52YFMN8U when you download the Shoppix app, we can both get 200 tokens when you snap a valid receipt and complete the profile survey!
Curve - Get £5 free cash if you sign up to Curve with code FL2KH at curve.com/join/#FL2KH
Shopmium - Sign up with my Shopmium referral link and you'll get a freebie like a jar of Nutella!
BeMyEye - Get a £1 BeMyEye bonus for your first mission in store! A really easy way to make money in your free time. Use code 0rg1zy when you sign up by clicking here
More ways to make and save money:
Earn cashback on things you already buy
Make £40 now to see if matched betting is for you!
Make money online with OhMyDosh!
Make money from your phone with Roamler
20 ways to make and save money in 2019
Make money online with Crowdville
5 tested ways to make money as a UK stay at home mum
Get paid doing tasks from your phone with Streetbees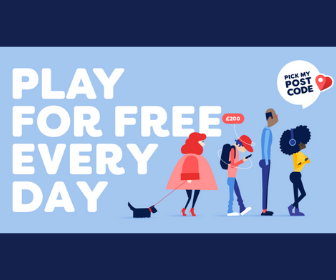 Please pin me!