Get Blogged pay-outs are rising for bloggers
Posted on
Since writing my first blog post about Get Blogged, some things have changed. They still offer paid blog opportunities and they still offer these to blogs with a domain authority as low as 5… so what's changed?
Get Blogged are now offering much higher fees for most opportunities than a year ago when I wrote my last blog post. They also have a great referral and karma scheme where you can win cash prizes every month.
Just this week they had a DA40+ opportunity paying £300! Wow!
Payments do still vary, but they have listed opportunities recently for up to £50 for DA20+ blogs and today, as I write this, is an opportunity for DA5+ blogs for £20.
If you are looking to monetize your blog, especially a new blog, then it's worth signing up to Get Blogged and keeping an eye on the opportunities.
Sometimes it's possible to get your new blog up to DA5 within the first month so you can start monetizing right away. My husband's newest website reached DA7 in one month. I've not seen another platform offer opportunities for such a low DA.
Get Blogged offer sponsored blog posts that you write yourself. They'll give you an anchor text and link to insert in the blog post naturally. They'll usually give you a suggestion for the theme of the post too, but you can also pitch your own ideas when applying for the opportunities if you have a great idea that is relevant.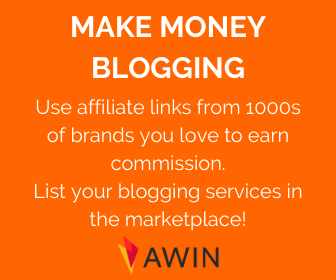 Once you've applied for a sponsored blog post they will email you with a copy of your pitch email. Just keep this in an email folder called Get Blogged so you can reference it to remind yourself of your pitch or blog post idea if accepted. Sometimes you might apply for an opportunity well in advance of the deadline, so it's easy to forget your amazing blog post ideas when you're busy.
Once you have been accepted for an assignment and have completed it, simply login to the platform to submit the URL of your completed blog post and any social shares that are required. Not all of them require social shares, but read the pitch thoroughly to see.
They are usually very quick at accepting assignments, sometimes the same day or the next day. Payment is also made very quickly to your PayPal account.
To find opportunities you can login and check the current listings. You don't always have to check their website each day as they will email you reminders to check new opportunities and they also have a Facebook group which you can turn notifications on. This way you'll never miss any paid blog opportunities.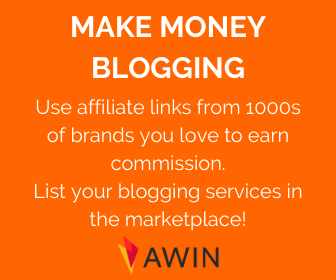 Get Blogged also has a referral scheme so you'll get your own referral link from the platform. You will receive karma points every time someone signs up using your link. The three members with the highest number of karma points will win a cash prize each month. You can also earn karma points by completing your blog posts on time.
Whether you are new to blogging or a more established blogger, it's definitely worth signing up to Get Blogged and keeping an eye on the paid opportunities. Hopefully they will keep expanding and offer even more high paid opportunities in 2020.
You can sign up here: www.getblogged.net
Click here for a huge list of websites to find paid blogging opportunities that's regularly updated!
Please pin me
Make money blogging tips and advice
List of websites to find paid blogging opportunities for your blog
Make money from your blog with Awin affiliate marketing
Make money from your blog without ads
4 ways to find paid blog opportunities

How to improve your DA (domain authority)
Make money blogging with Get Blogged
Make money blogging with Considerable Influence

Make money blogging with Press Loft
Make money blogging with Bloggers Required
Make money blogging with Encatena
Make money blogging with Publisuites
Make money blogging with Bloggerwork
6 secrets to make more money from your blog
6 handy tax tips for bloggers
All make money blogging blog posts

How I drive traffic to my blog
10 ways to make money blogging
Everything you need to stay organised and productive as a professional blogger
Is it really possible to make money blogging?
5 reasons to use Awin as a blogger
What is Awin?
Blogging tips and advice
Loads of blogging tips
5 tips to overcome writer's block when blogging
Where to find free stock photos for blogs
Make Pinterest marketing a breeze with a free month trial of Tailwind app
Bloggers share the blogging advice you should ignore
Bloggers share their best photography tips
Bloggers share their favourite blogging quotes and mottos
4 top tips if you are thinking of starting a blog
How to source content for your blog
More ways to make money from home
How I made £32000 from home in 2018/19
Online resources to make money at home
5 tried and tested ways to make money as a UK stay at home mum