How Tailwind is boosting my blog traffic
Posted on
I have a few goals for my blogs this year and one of them is to increase my blog traffic from Pinterest. To do this I have been using Tailwind for Pinterest which is a lifesaver. It saves me so much time every day!
The Tailwind app is an amazing website that helps make Pinterest scheduling really easy. Plus, you can get a one month free trial of Tailwind by clicking my refer-a-friend Tailwind link. We'll both get one month for free if you do.
How to use Tailwind to boost Pinterest blog traffic
One of my goals for 2020 is to improve my blog marketing on Pinterest with the goal of more blog traffic coming from this visual search platform.
How will I achieve more visibility on Pinterest?
Create new pin images for existing content and re-share old content with these new images
Pin at least 20 times per day (use Tailwind scheduler)
Create a few unique pin graphics for new content going forward
Do Pinterest keyword research for titles and descriptions
Be consistent
Share more of my own content
These are the Pinterest methods I have been implementing this year and I am already seeing results: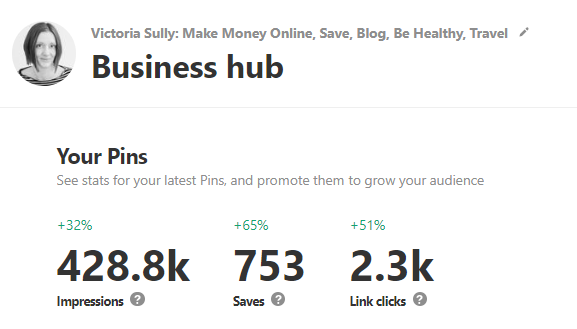 Everything is up!
I have only started doing this for a couple of weeks and everything is growing already! I really hope it continues.
My website has had 1800 clicks coming from Pinterest in the past 30 days which is the highest it's ever been.
It's definitely not a ground-breaking amount compared to those who get millions, but it's something I want to grow and will test this year.
It will be really interesting to see how many page views I am getting from Pinterest at the end of 2020, so my starting point is 1800 page views to Lylia Rose and I'll test all the above methods for one year to see if these page views grow.

What I used to do on Pinterest
Previously I only shared around 10 posts a day and these were mostly from other people! I use the Tribe feature on Tailwind to share other content in the hope they will share mine, but I was very 'pin happy' sharing other content.
I'd share way more than I had to from most of the groups.
It's great to share other content and help other bloggers, but my Pinterest was saturated with other articles and not my own.
I was also constantly repining or sharing the same image from my blog articles, whereas I need to create new unique pin images so it looks like new content to Pinterest and will hopefully rank higher.
I've now had a good declutter and sort out of my boards. I've cut my boards down and now most of them are for my own content only.
I'm also pinning way more of my own content with lots of new pin graphics. I'm still sharing other content too from other bloggers, but only a few a day rather than it being the majority of what I pin.
Hopefully sharing more of my own content on my own boards will help my blogs get out there and recognised in the land of Pinterest!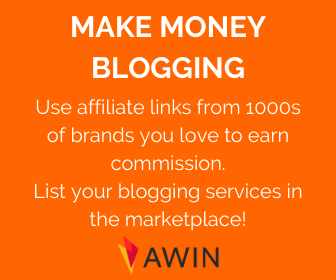 How Tailwind is helping my Pinterest grow
Tailwind saves me so much time when it comes to pinning on Pinterest. Instead of manually pinning each Pinterest graphic and pin to each board, Tailwind does it automatically for me.
I use Canva to create several different pin images for a blog post and upload them all at once to Tailwind. I edit the link to the blog post URL which pulls through the blog title. The title can be edited on the pin if needed in Tailwind. I add a description, bulk add the boards I want to send these pins to and then hit schedule.
This adds all these pins to my schedule. I then shuffle my schedule so the same blog posts pins aren't all going out in a clump.
You can choose how many pins a day go out in your schedule, set your own times for each time slot in your schedule, or you can let Tailwind automatically create the best schedule for you.
I have two months of pins scheduled right now, so I could literally forget about doing anything to my Pinterest for two whole months and I'd have content going out every hour of every day without me lifting another finger.
You can schedule way more than this if you want to really get ahead on you pinning game.
Tailwind saves time from manually pinning all day long and allows me to build up content for my Pinterest account months in advance.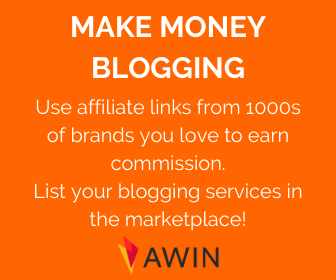 Tailwind app free trial
Click here to get one month of Tailwind for free and schedule your pins with ease! https://www.tailwindapp.com/i/lyliarose
More blogging advice
List of websites to find paid blogging opportunities for your blog
Make money from your blog with Awin affiliate marketing
Make money from your blog without ads
4 ways to find paid blog opportunities

How to improve your DA (domain authority)
Make money blogging with Get Blogged
Make money blogging with Considerable Influence

Make money blogging with Press Loft
Make money blogging with Bloggers Required
Make money blogging with Encatena
Make money blogging with Publisuites
Make money blogging with Bloggerwork
6 secrets to make more money from your blog
6 handy tax tips for bloggers
All make money blogging blog posts

How I drive traffic to my blog
10 ways to make money blogging
Everything you need to stay organised and productive as a professional blogger
Is it really possible to make money blogging?
5 reasons to use Awin as a blogger
What is Awin?
Get Blogged pay-outs are rising for bloggers
Blog income report: how I made £31,000 from home in 2019
Please pin me!