Win £50 cash to your PayPal account in my February 2020 giveaway!
Posted on
GIVEAWAY HAS ENDED.
---
It's that time again. Time for another amazing cash prize giveaway! Welcome to my UK money blog February 2020 cash giveaway.
Thanks to a successful month on my website I have been able to up this month's cash prize from £20 to a whopping £50!
One lucky reader will get £50 cash transferred to their PayPal to spend on whatever they choose!
I really hope I can continue to bring you more larger cash prizes in the future. I'm very excited to giveaway £50 this month and I'll also be having a larger Amazon voucher giveaway later this month so keep an eye out for that too! Just check out my latest giveaways section for more chances to win great prizes and bookmark it so you never miss out on a new prize.
This is the place where you can win £50 to spend on anything as I'll simply transfer £50 cash from my PayPal account to yours!
This giveaway runs for the whole month so you have plenty of chances to win.
There are one-off entry options, but there are also lots of entry options you can come back and do every day to increase your chances of winning, such as reading a new blog post of mine or retweeting a different tweet of mine.
All winners are picked at random by Rafflecopter so every single entry counts.
£50 cash prize giveaway
Who doesn't love some free money right?
The prize cash will be paid directly to your UK PayPal account.
Please let all your friends know about my amazing giveaways every month and bookmark my website so you never miss out free cash and vouchers.
I also have more prizes up for grabs in my giveaways section, including a chance to win an Amazon gift voucher which runs roughly from the middle of each month.
So what am I giving away today?
Well, today I am giving away the ultimate prize….
CASH :)
Win £50 cash!
I couldn't think of a better prize for my money blog giveaway than money itself! Just make sure you have a PayPal account to receive the funds if you are the lucky winner.
You can then withdraw the money to your bank account from PayPal or leave it in PayPal where you can spend it with a large number of online retailers.
Be sure to keep an eye on my blog as I regularly run giveaways with great prizes like Amazon vouchers and cash. You'll also find lots of ways to make money in my menu bar up above including:
Thank you very much for taking the time to come and read my blog.
Enter here to win a £50 cash prize!
The full terms and conditions are below, but simply enter using one or more of the entry methods in the Rafflecopter widget below.
Best of luck! Don't forget to bookmark my blog and pop back regularly to check for my newest giveaways!
GIVEAWAY HAS ENDED.
http://www.rafflecopter.com/rafl/display/ee07d1b3165/
Please pin me!
Terms and conditions
There will be one winner

The prize is £50 sent to your PayPal account

The winner will be picked at random by Rafflecopter & notified by email within 28 days

The prize must be claimed within 28 days of the first notification email or it will be forfeited

There is no limit on the number of entries per person. Follow the instructions for multiple entries

All entries must be received by the date and time specified

This giveaway is open to the UK only. The prize is sent in GBP only and must be received the same.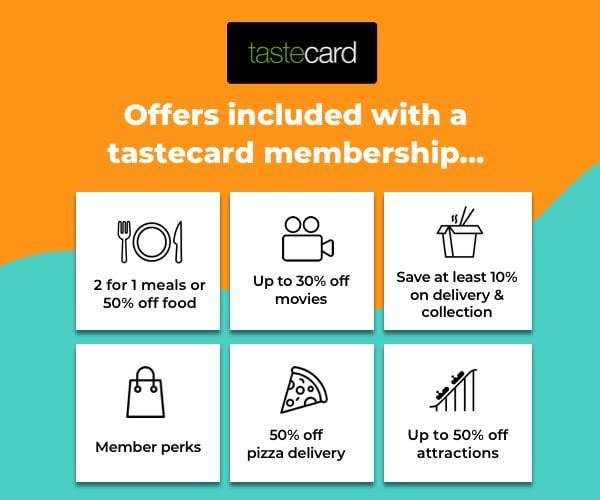 More popular blog posts and pages
Blog income report: how I made £31,000 from home in 2019
Save money online with this list of UK cashback sites
List of websites to find paid blogging opportunities for your blog
List of 8 apps that turn UK receipts to cash
3 tips for cheaper car insurance
Bulb energy £50 off discount code 2020
3 eco-friendly subscription boxes I use and love
How to cut your gas + electric bills
20 ways to make and save more money
50% off Pizza Hut Delivery 7 days a week!