Chip app review 2020
Posted on
Having been a customer of Chip for just over two months I will share my review of the Chip app in this blog post.
What is the Chip app?
The Chip app is a clever way to save without noticing. It links to your bank and automatically puts money aside for you. You can set the save level in the app, but on the lowest mine puts random amounts from £4 to £5 into the Chip app every four days.
These amounts are based on artificial intelligence and should be amounts you won't even notice!
You are in control with Chip
My biggest worry when signing up was whether I'd still have a level of control over my money. Sometimes I have money in my account that's allocated to certain things like school trips, gymnastics payments and other bills that don't have a direct debit instruction. I didn't want Chip to take this money from me!
Luckily you are in control of every save.
Chip will email on the day they are going to save money from your bank account and you have until 3pm to reduce, increase or cancel the save.
If you don't do anything then the amount they have specified in the email will be automatically saved.
Access your money whenever you like with Chip
I'd seen some negative feedback when it came to withdrawals, but I've had no issues at all. If you choose to withdraw your money before 5pm on a working day then it will land in your bank account same day.
If you withdraw after 5pm or at the weekend then the funds will be available the next working day.
I've withdrawn my money once so far and not had any issues.
Chip is great for short term save goals
Chip is brilliant for short term goals that you might need to save for. As there's no interest it's not great for leaving your cash long term, but it's perfect if you need to save a lesser amount for the short term. You can save small amounts quickly, without realising, and access the cash same day (or next working day).
Personally I'm using my Chip account to save money for loan overpayments. It's possible to set a goal in the app and see progress. Mine is a £50 goal to overpay my Tesco loan. Every time I hit my £50 goal I withdraw it and make a loan overpayment. (Each £50 I overpay gives me an interest rebate of around £5 and it reduces my monthly loan payment by £1!)
Chip is also great if you're a terrible saver!
I'd also recommend using Chip if you always mean to save, but you're just not good at it!
Sometimes putting away large chunks of cash can seem unachievable, but Chip make it easier by stashing small amounts of cash away for you every few days.
If you just can't save, but want to, then this could be the perfect solution.
Perfect for smart phone lovers
Chip is a smartphone app and they send emails when it's time to save, so it's perfect for those of us who love doing everything on our smart phone, including banking and money management.
I've been using the Chip app since the start of January and I have no plans of stopping. It's a great way to put some money aside without noticing and then make extra payments on my debt.
You can of course use the app to save money for your own reasons or even to help you start to save if you are a beginner!
Chip promo codes
Sometimes Chip offer promo codes for free cash. When I have them, I share them on my free money page with all the other free money offers I regularly share!
Chip Prize Savings Accounts
From September 2022 Chip are launching their new Chip Prize Savings Account with a chance to win more than £10,000 each month so long as you save and hold at least £100 in this account! Read my linked blog post for more details and a new promo code.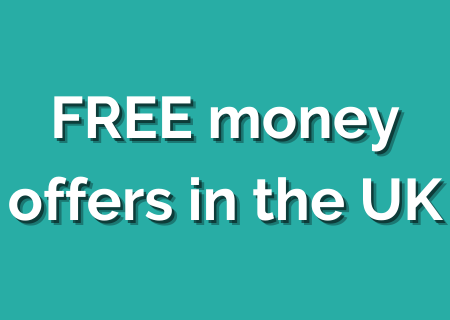 Want to make more money online, at home or need a side hustle?
Find loads of ways to make extra money at home on my blog, as well as my favourite side hustle in my matched betting blog!
To get started, you can make money online uk with these 60 ways I've tried and tested.
Follow these steps to make £1000 in one month at home.
Or, if you're short on time, try these methods to make money in one hour.
Love sharing great offers with friends? Make extra cash with these refer a friend schemes.
Want to save more money or get free money?
Check out my massive money-saving tips section and find some great deals on my voucher codes and how to get free money pages!
Check out my list of UK apps that turn receipts into cash and also this list of UK cashback sites to maximise your free cashback and savings.
Want to manage your finances better?
Here are loads of family finance tips and helpful debt articles.
Check out my massive money-saving tips section and find some great deals on my voucher codes and free money pages!