Shares app: £5 free share in a company of your choice
Posted on
Today I have another amazing free share offer for you. This one is a little different as you can actually get a free £5 to invest in a company of your choice! This offer is with the Shares app and you need to use my referral link to qualify for the free £5 stock of your choice. Read on for quick instructions to complete this free money offer in 10 minutes!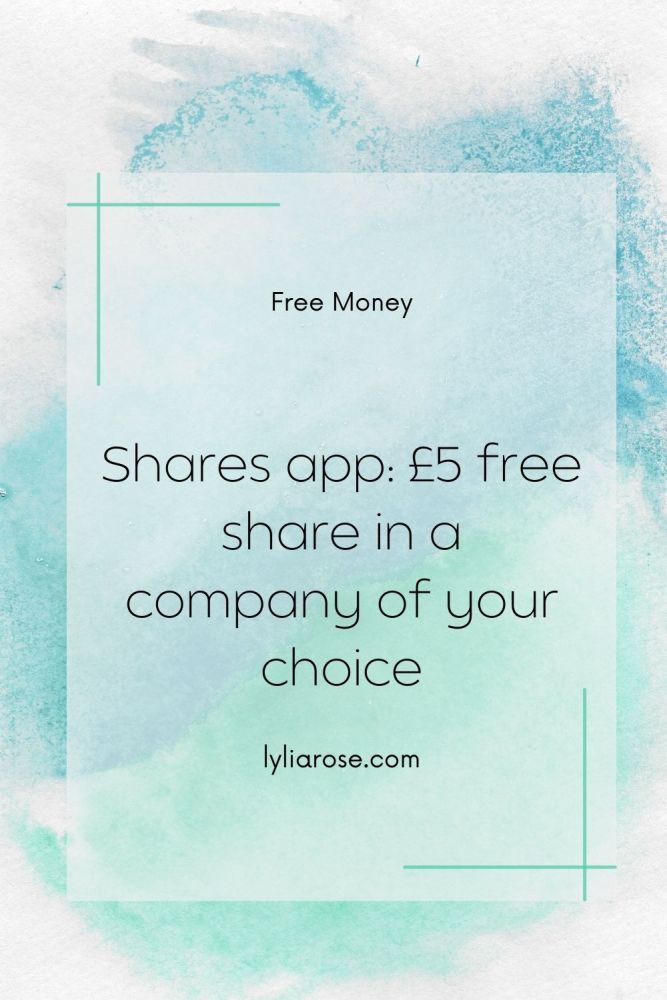 Quick instructions to get a £5 free share of your choice with the Shares app
Download the Shares app on your mobile phone using this link, complete signup and choose what stock to invest your free £5 in

Once your account is verified, you need to top up your Shares account with £1

When the top-up has been processed you will receive your free share (depending on the time of day, this may be pending until the relevant market is open)

You can sell your share, once purchased, and withdraw the money. Or keep it invested. It's up to you.
Make sure you sign up using your mobile phone and this referral link to get the free £5.
Prefer some detailed instructions? Read on for step-by-step instructions and my experience of signing up.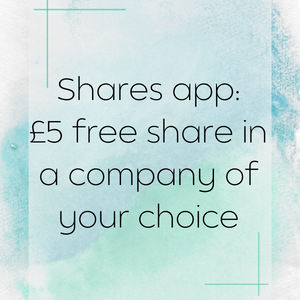 Full instructions to open a Shares app account
Download the Shares app on your mobile phone using this referral link to make sure you get the free £5 share.

Enter your phone number and verify. Enter your name, choose a username for the app for your profile, enter your email and add a photo.

Pick which company you'd like to invest your free £5 in. You can choose any stock with the search bar. They recommended these popular stocks to me: Apple, Alibaba, Microsoft, Alphabet, Amazon, Tesla, Nvidia, Pfizer, Shopify, Coinbase and Palantir.

Enter your full legal name, date of birth, citizenship, address and employment details, upload your ID for verification and enter your national insurance number.

Your application will be reviewed which usually takes less than five minutes. (My account was approved in less than a minute and I got my free stock (I chose Apple). To unlock the free stock I had to top up. I connected my bank account and topped up £1.)
Connect your bank account to top up your account with at least £1. This is done via Plaid which connects directly to your mobile banking to make things quick and easy.
My top-up was marked as pending and the app said it should be available on the next business day.
So then it's just a case of waiting for the free stock to be unlocked once the top-up is processed…
Luckily it didn't take a day and I had a notification on my phone that it had cleared after around 5-10 minutes!
This released my Apple stock, which was pending at first as it was early and the US markets weren't yet open!
Once the bonus stock has been purchased you can either keep it or sell it and withdraw the cash!
Please note, if you choose to use the Shares app to buy and sell shares with your own money then, as with all investments, your capital is at risk.
Love this offer? I share loads more just like this in my how to get free money blog post.