Families save an average of £316 on energy bills with Migrate
Posted on
Winter is just around the corner and whilst we may be excited making festive arrangements, one thing we won't be looking forward to are the higher energy bills that are inevitable with the shorter, colder days.
Luckily you needn't overspend on your energy bills as automatic energy switching service Migrate will switch you to the best energy deals. Read on to discover how Migrate saves families an average of £316 on their energy bills each year, whilst also supporting local causes.
Save your family an average of £316 on energy bills, while helping local homes, with Migrate
Migrate is a totally free service that helps you save on your energy bills year after year, while helping to support local causes.
Migrate's technology constantly watches energy prices to keep households on the best deal. When prices change, they switch you over to a better tariff automatically, taking care of everything – totally stress-free.
You're in control at every stage and there's no pressure to keep a switch you don't want. You don't need to update any equipment or organise any paperwork. Signing up to their auto switching service is a no-brainer as it's free and they'll handle the switch for you. It makes the whole process totally hassle free.
What makes Migrate different from other auto switching services?
Every person who 'Migrates' helps to raise at least £10 for local causes. Migrate also supports projects for the vulnerable and the digitally excluded to make sure everyone stays warm. Choosing to auto-switch with Migrate means choosing to support some great local causes too.
No other free switching service compares more of the market, and unlike comparison sites, you only need to sign up once - Migrate's technology keeps checking and working for you month after month.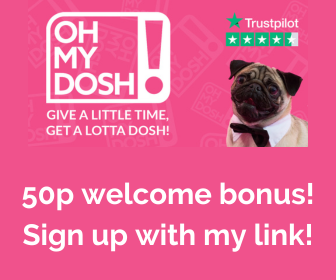 Why use Migrate?
Over 60% of families in the UK are paying far, far too much for their energy.
It's usually because they start on a great deal, but over time have been moved to their supplier's Standard Variable Tariff (SVT), the most expensive rate, without realising it.
The best way to avoid this and stay on a great deal is to switch. But it's a hassle. So most of us, well, don't. Some of us don't even realise we can switch energy providers, think it will cost money or think it will cause a disruption.
We're overpaying when we don't need to. We think moving energy suppliers will be a chore. That's where Migrate comes in.
Migrate does it all for you. Their technology keeps an eye on the market and will automatically switch you when they can find you a better deal.
On average, Migrate members save £316 – more than other providers in the UK!
How does Migrate work?
Join in 3 minutes. Follow the simple online journey and say what kind of plan you want - from green energy suppliers only, to those with the warm home discount. Migrate will get you a quote right away.
Switch, save, support. If you're on a good deal already, Migrate will tell you. If you want to switch, they'll take care of everything. Every person who Migrates helps raise at least £10 through the Migrate Community Fund.
Migrate will keep you on a great deal. Their technology will keep working behind the scenes to check prices for you. When your plan ends or when prices change, they'll switch you again so you're always on a great deal.
You're in control, cancel whenever. Migrate will keep you informed at every step and will only ever switch you if you're happy. You also have access to your dashboard to view your savings and change your switching preferences at any time.
You've got nothing to lose, but potentially great savings to gain! Sign up to Migrate today at https://migrate.co.uk
This is a collaborative post.
Please pin me!
More great ways to save money
Mustard promises to beat your cheapest car insurance quote
Get money back for things you already buy
Save £25 on your first Airbnb accommodation booking
Click here for a free trial of contact lenses
Save money on family days out and meals with Kids Pass
How to save money at the supermarket with Shopmium
More ways to save money on your energy bills
These companies want to slash your energy bills
Bulb energy £50 off discount code 2020
Let Look After My Bills automatically save you money on your energy bills
Flooring to cut down your energy bills
£50 off your first Bulb bill and save up to £357 per year on your energy bills
How to cut household expenses with renewable energy
How to use Bulb referral codes to make + save money