3 eco-friendly subscription boxes I use and love
Posted on
According to this article the UK subscription box market will be worth £1billion by 2022. It's a growing market and something that I've only known of for a few years, perhaps when it started gaining traction in the UK, but I am totally on board with some of the subscription box services on offer.
I think some subscription boxes can be really useful, eco-friendly and time saving. These are the sorts of boxes I like. The ones that provide me with something I need and preferably they also support something good.
I also think some subscription boxes are quite bad. Some of them send a bunch of products like stationery or clothing that you just don't know if you'll like. Then you end up sending them all back or not wanting them and wasting your money, time and resources. Personally I wouldn't want a box of random things sent to me in case I don't want any of it. But I'm just fussy and also a minimalist!
There are some that might be useful like this such as beauty subscription boxes. If you are always trying lots of different products then it can be a great way to try lots for cheaper than the RRP, but you'd just have to be one of those people that uses a lot of different things so you aren't wasteful with the contents. I'd rather go and buy exactly what I need when I need it. It's really important to make sure you won't be wasteful when choosing a subscription box for yourself.
I do currently get three subscription boxes and I really support them. They are all helping me to be more eco-friendly.
Here are the three subscription boxes I currently use and love:
1. Who Gives a Crap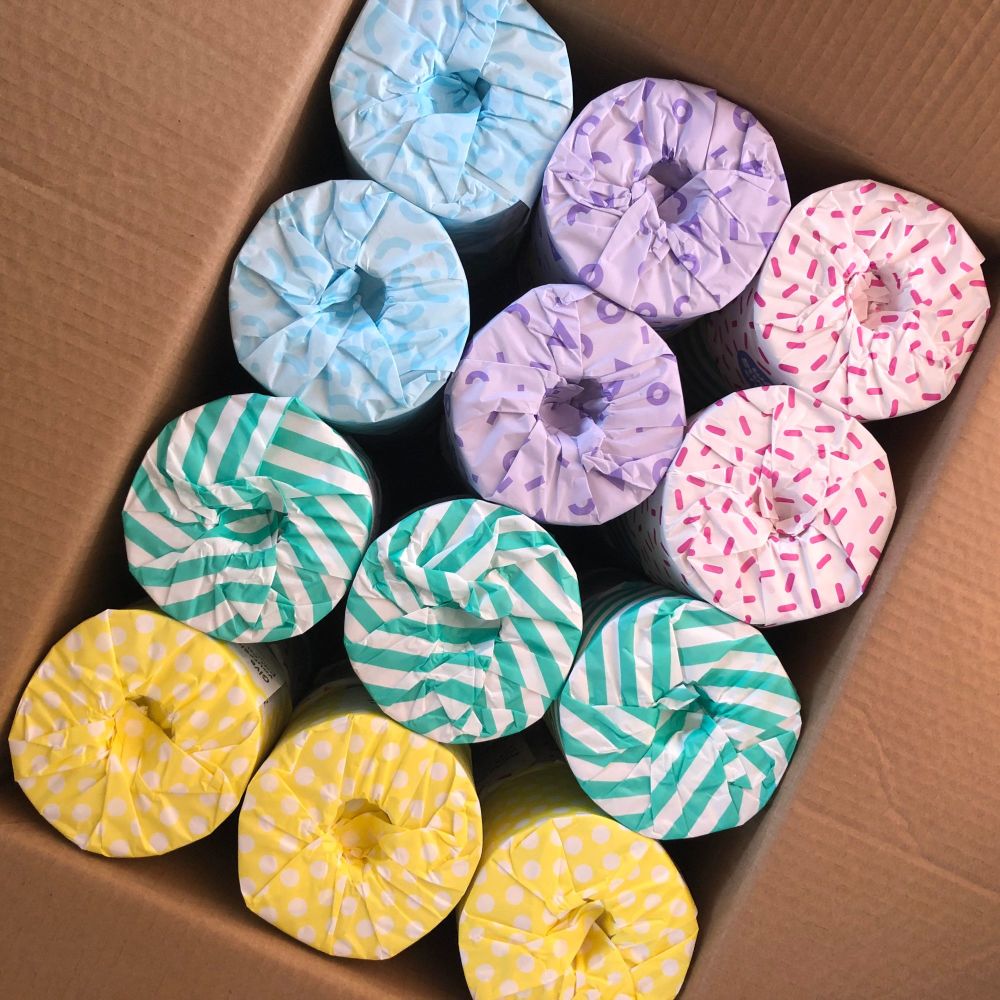 I love the name which is a great play on words as this is a toilet roll subscription! We get a box of 48 toilet rolls every three months for £36. It sounds a lot at first, but it is cheaper for us.
The rolls are double length and the softest recycled toilet roll we've ever had!
We were always buying recycled toilet roll anyway and I worked out the cost comparison and we actually save more with Who Gives a Crap compared to the supermarket version we were buying.
They also use no plastic so it's perfect for reducing our waste and stopping single-use plastic. Using recycled rolls means Who Gives a Crap saves 27000 trees a year.
50% of their profits go to building toilets for those in need so we are supporting a good cause too.
If that's not enough reasons to choose WGAC then the rolls are individually wrapped in pretty patterned paper that looks great on the bathroom shelf!
Who Gives a Crap £5 off discount code
You can get £5 off your first order at Who Gives a Crap by clicking here: https://www.talkable.com/x/UaF3Op
*Offer valid only for new customers with minimum purchase of £36. Expires on Dec 01, 2020.
---
2. Abel and Cole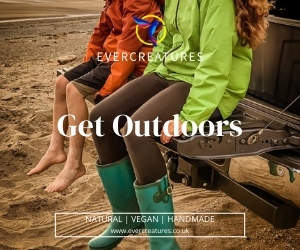 I've tried three different organic fruit and vegetable box companies and Abel and Cole are my favourite. I like that we can switch items we don't like and get to either choose a surprise or even pick the item we want as a replacement.
Their customer service is super friendly and the drivers are too. I have had a couple of items arrive looking a little worse for wear or spoiled and they have been very quick to give me a partial refund and couldn't be more apologetic.
Their fruit and veg always tastes amazing and was the first organic produce we tried when we started buying organic around four years ago.
I love to support local farmers, organic farming and to reduce the amount of plastic we use as all their items tend to come in a recyclable cardboard box. If there is any plastic then it can be returned to them to be reused or recycled, but they are cutting down/out plastic.
They also have great offers and I usually get my boxes when they send me some discount codes. Twice this year I've had £10 off three boxes in a row which is a great saving.
---
3. Friction Free Shaving (aka FFS)
I used to use throwaway plastic razors so I was pleased when I discovered Friction Free Shaving and a special offer which gave me an engraved metal razor handle and set of blades for under £10 at the time.
I'm subscribed which means I get a set of four new blades sent to me every two months. You can choose monthly, but this is enough for me and my husband. We even signed him up to get a handle (silver) and then cancelled so we just share the blades from one subscription.
It's a lot less wasteful than us throwing full disposable razors away constantly and the blades last ages. I only change mine around once a month!
They also have a blade recycling scheme so there's no need to throw anything in the bin.
---
4. BONUS SUGGESTION! We Are Wild Natural Deodorant
Just popping back to say I have found another eco-friendly subscription that I have just signed up for in September 2020. I hope it's good. I've heard great things!
It's a natural deodorant that's aluminium free and plastic free!
You get a metal case that is reusable and buy deodorant refills that are wrapped in a bamboo pulp that's compostable!
We Are Wild discount code / referral code for £5 off
Simply use my refer-a-friend link for £5 off your first order to try We Are Wild natural deodorant.
You don't have to sign up for the subscription. There's an option to buy a one off case and three refills, or you can sign up for the subscription instead.
Grab £5 off Wild natural deodorant using my refer-a-friend link https://mention-me.com/m/ode/li5hf-0ca8eb7407
---
Other boxes I've tried
There are also some subscription boxes that we have used before, but have stopped. We would have carried on with the kids craft subscription box Toucan Box but we got through the whole lot! We did every craft activity and then it started again. Bella used to love getting them and was sad when we finished.
We will get Mister Maker for Reuben once he starts school and is settled. We did try a couple of boxes before, but Reuben was a bit too young and not as into crafts as his sister was so young!
I've also had the vegan subscription box from The Goodness Project which was amazing and also tried Graze who were great too (if you click to their website then they often have a special offer like first box for free!)
I'm not surprised the subscription box trend is continuing to boom and it's always great to find eco-friendly boxes that help to cut down on plastic waste too like Who Gives a Crap or Abel and Cole.

More eco-friendly blog posts!
Get 100% renewable energy with Bulb and save up to £357 per year
How to cut household expenses with renewable energy
Bulb energy £50 off discount code 2020
3 eco-friendly subscription boxes I use and love
7 ways to live a more sustainable lifestyle
3 important reasons to choose organic
13 eco-friendly ways to start saving money in the kitchen
How to shop more ethically and sustainably for clothing
How much single-use plastic do you use in a week?
Save time, space and money with a capsule wardrobe
Eco-friendly camping essentials that save money
How cutting back on plastic benefits your life and saves money
15 ways to reduce plastic consumption
How to eat more eco-friendly and save money
5 ways you can reduce your kitchen waste today and save money
Why making your home greener is better for your wallet and the environment
6 easy ways to save money around the house (and be eco-friendly)
How to make your workout more eco-friendly and cost-effective
Keep your clothing costs down with subtle fashion
4 eco-friendly ways to save money in the kitchen
FFS review: limited edition Lily razor and special offer
Cut the wrap, save money and stop using single use wrapping paper #cutthewrap
Make 1Change in 1Minute to reduce single-use plastics
Save money by making your own eco-friendly cleaning products
Why shopping sustainably for fashion will save money
How to get rid of clothes without sending to landfill
Abel and Cole promo code 2020 - get a free organic fruit + veg box!
How to shop sustainable fashion on a budget
How to save money and upcycle second-hand dining chairs
Lil Packaging goes eco-friendly with their ecommerce packaging range
Be eco-friendly with a climate-conscious pension from PensionBee
Do supermarkets need to do more to reduce their single use plastic waste?
Eco-friendly wildflower seeded cards
Be more eco-friendly + save money by growing your own vegetables
Pin me for later!