Starting a blog as a business
Posted on
Blogging is a great way to share your knowledge and expertise with the world. It also provides you with an opportunity to start a blog as a business to provide an extra income source, with the potential to be a full-time career choice in the future!
Blogging has grown from a hobby to a profession in the last decade. If you're thinking of starting your own blog, you might be wondering if it's worth it. The answer is that yes, blogging can be an excellent way to earn money.
So is it easy to get started? And how do you start running a blog like a business? Let's take a look.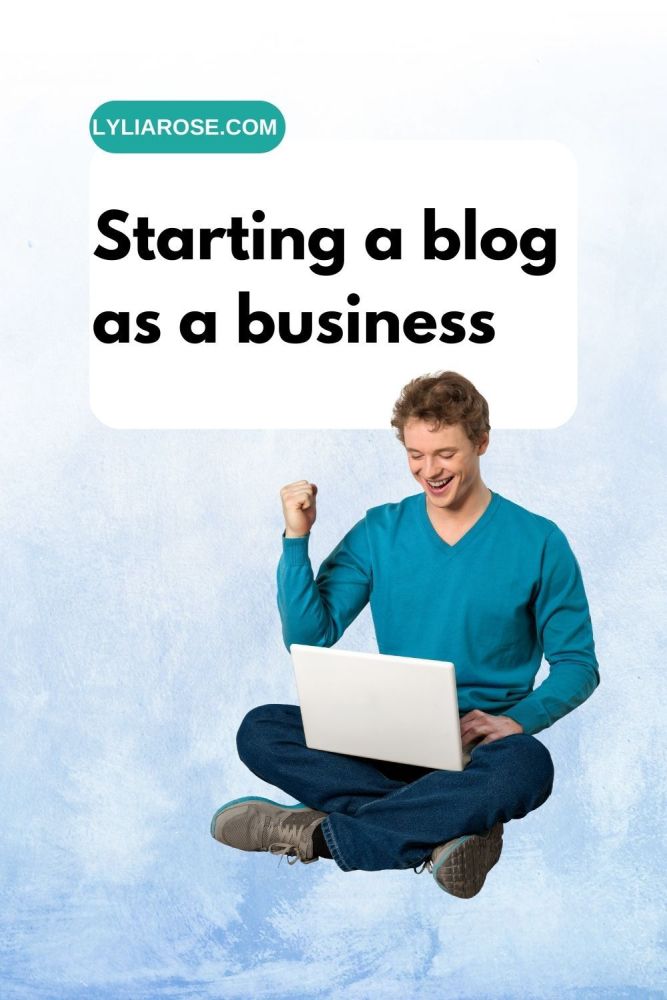 TABLE OF CONTENTS
Is blogging difficult?
Starting a blog is not as difficult as it seems. You just need to have a clear idea of what you want to write about, the type of content that you are looking to publish, and the tone and style that you would like your blog to have. However, don't stress too much about these things and having them perfect to start with. It's always possible that these things will evolve over time as your blog grows and as you grow as a person. Many blogs change direction over time and that's OK.
My best advice is to just get started and stop putting it off! The world of blogging and all the technical things that come with it, like SEO, are changing all the time, so when you start to blog for money then you are always learning. I am learning new things every single day and changing the way I do things to try and make my blogs better!
There are many different ways to go about blogging, but all of them are fairly simple to learn. Let's take a look at how you can treat this more like a business.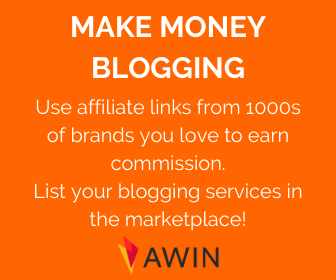 Why starting a blog as a business is a great idea
Go back a decade or so and blogging as a business was pretty much unheard of. Most people didn't realise that blogs could make money, and certainly not enough to live off! Now times have changed and bloggers and website owners can quite easily make a full-time living from their websites if they know what they're doing.
Starting a blog as a business is a great idea as it provides so much freedom. All you need is an internet connection and a laptop to run your business. It couldn't be simpler!
Because you only need a laptop and internet, you can run a blog business from anywhere, giving you the freedom to live wherever you like or to travel whilst you earn from your blog! Simply take your laptop with you and work from internet cafes, work from hotels, accommodation or while on the road! It's a great way to be location-independent if you don't want to be in one place.
It's also flexible running your own blogging business as you can pick when you work. Being self-employed gives a lot of freedom when it comes to working hours. While you do need to be motivated and put in the work to make it a success, you do have the choice to work when you are most productive or to take time off to attend important events or be available for family commitments without having to ask a boss for time off!
Start-up costs for new blogs are also relatively small. With WordPress, you can start from as little as £36 per year on their personal plan, then upgrade as your knowledge and blog grows.
To round up, there are many benefits to blogging as a business including:
All you need is a laptop and internet connection

Low start-up costs (start from as little as £36 per year on WordPress)

Work from anywhere (with an internet connection!)

Flexible working times

Be your own boss

Unlimited earning potential
WordPress $25 discount code
If you want to sign up for a WordPress paid plan then use my WordPress refer a friend link and you should get a $25 credit!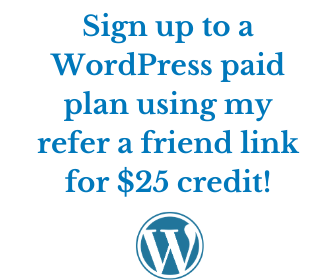 Getting started blogging as a business
Yep, there is also unlimited earning potential with a blog. Providing you learn the techniques to make it successful then the world is your oyster. With the right drive, determination and knowledge, you can make way more income than most regular jobs.
However, before we get ahead of ourselves, to get started you will first need a fairly decent computer and WiFi, as well as the right blogging platforms - we're going to take a look at that in a moment. Make sure that your computer is in good health, you can read CleanMyMac's post on that, and that your internet is reliable, or else you'll just get frustrated if your laptop and internet never work.
Get up to £50 cash as a new customer with Virgin Media (great fast broadband for blogging)
If you want to join Virgin Media for their amazing fast broadband then I can refer you and we'll each get up to £50 free cash! Simply click here to use my Virgin referral link to sign up to Virgin so it's tracked for the reward!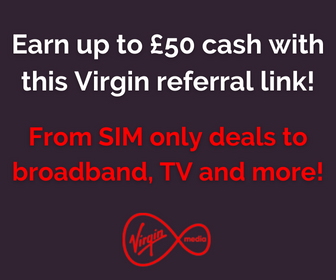 Before you decide on a blogging platform, it's a good idea to choose your blog's niche as this will help you determine a blog name and choose an appropriate URL when setting up your blog.
Niche blogging is often recommended because it can be quicker to grow a niche blog compared to a blog that covers a variety of topics. Having fewer subjects, or one strong subject, can help prove you are an authority in that area making it more likely you'll rank higher on Google in a faster time providing you have high-quality content.
Ultimately, you can blog about whatever you want, but make sure it's something you are knowledgeable about and passionate about. Otherwise, you'll just get bored of writing about it quickly or run out of content ideas. Here are 10 blog niche ideas that aren't lifestyle to get you started!
Once you've got a great internet connection, an efficient laptop and the perfect niche for your blog, you need to know how you'll set up your blog.
Finding the right blogging platform that suits you
If you are a new blogger, it is important to find a blogging platform that suits your needs. There are two main types of blogging platforms: WordPress and Blogger. Both platforms offer different features, so it is up to you to determine which one would be the right fit for you.
WordPress is the most popular blogging platform in the world and has more than 60 million blogs on its platform. It offers many tools that can help bloggers with design and content creation, like plugins, themes, custom CSS and more on their more pricier packages. However, WordPress takes some time to learn how to use efficiently. The biggest downside with WordPress is that it requires a lot of maintenance in order for it to run smoothly - things like backups and updates need regular attention.
Getting started on WordPress is easy though, especially if you use them for your hosting needs too. We kept it simple when starting our blogs with Personal and Premium plans, before upgrading to the Business plan when needed. Starting on the lower packages with limited functionality is a great way to get a feel for WordPress and to build up your knowledge as you are comfortable with the platform.
Blogger is Google's free platform and is said to be much easier to use, however, it is less customisable than WordPress. Some people are very happy with Blogger, but it's a common occurrence in the blogging community that as blogs grow, many bloggers end up transferring their blogs over to WordPress eventually as it has better functionality.
WordPress $25 discount code
If you want to sign up for a WordPress paid plan then use my WordPress refer a friend link and you should get a $25 credit!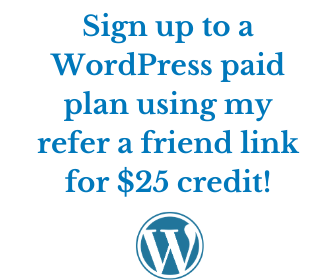 The importance of choosing a theme for your blog
Now you've chosen your platform, you'll need to choose a theme for your blog to create a website that gives a great first impression.
A blog theme is the design or layout of your blog. It can be anything from a simple, minimalist design to a complex, flashy design.
Choosing a good theme for your blog is important because it can be the difference between a successful blog and an unsuccessful one. A bad theme can make it hard to find information and it might be difficult for the reader to navigate through the content.
But the most important thing about selecting a blog theme is to ensure that it is compatible with your blogging style and that it fits in with the content you are posting.
Themes are usually designed for specific purposes or niches, so you need to find one that suits your topic. You should also consider how much time you have available to devote to maintaining your blog and whether you want the upkeep of updating it yourself or if you want an easier option like a WordPress template theme.
Here are some of the most important considerations to keep in mind when you are choosing a theme for your blog.
Themes should be easy to configure and customise;

Themes should have a responsive design;

Themes should have good customer support;

Themes should be SEO-friendly;

Themes should have a clean design;

The theme should have good reviews from other bloggers.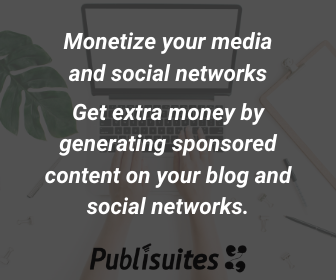 Using keyword research to figure out what you're going to write about
Once you've decided on the blogging platform for you (perhaps you'll have a go on both to see which you prefer), then you need to decide what to write about.
When you are writing a blog post, it is important to know what your goal is going to be. Your goal should be to provide value for the reader and help them solve a problem.
One of the best ways to figure out what you are going to write about is by brainstorming and completing keyword research to ensure you are using terms that people are searching for on Google. If you don't do keyword research then your content may not rank very well.
Keyword research is the process of analysing the words and phrases that people type into search engines to find information or services. It is a good place to start when you are looking for content ideas. It tells you what people are searching for and what they want to know more about.
Keywords can be searched for and found through different tools such as Google AdWords, WordTracker, Keysearch, Ahrefs and many more. The results from these tools will show you the popularity and relevance of each keyword in terms of how many searches there were for it over the last 12 months. They'll even show you how easy or difficult the search terms are to rank for so you know if you stand a chance.
There are other methods used for keyword research too, such as typing your keyword idea into Google to see what comes up. You can use browser extensions such as whatsmyserp to see search volume and related keywords directly in Google search.
For SEO purposes (see what SEO stands for here), you'll want to ensure you use your chosen keyword in the URL, title, opening paragraph and within a heading in the blog post. This tells Google what your post is about and helps to give it a chance of ranking high in the SERPS (Search Engine Results Page).
Creating your own blog content
Once you know the keywords you want to target and have a title and topic idea, it's time to create the content. The content that you share on your blog is what will make or break your blog. It will determine if you get any traffic to your blog and if you are able to grow your following.
There is a lot of pressure for bloggers to create content that is engaging, informative, and entertaining. There are many different ways to create content for your blog. Some people write their own posts from scratch while others find content from other sources and then rewrite it or use it as a reference point for their own work, for example getting quotes from high authority sources and experts to use within the blog post while crediting the original source.
However, you should never ever copy and paste someone else's original content. This is a big NO and is plagiarism. Make sure you create your own content from scratch and reference any sources and quotes accordingly.
The best way to create good quality content for your blog is through research and finding trending topics to talk about. Write in simple, jargon-free sentences and use images and other media throughout your content to keep your audience engaged.
How Rytr can help you create content ideas
Struggling with blog title ideas, content outlines, writing meta tags or meta descriptions?
The amazing AI Rytr content writing tool can help with all of this and more!
Click here to try Rytr today and make your blogging life easier!
Top tips when using AI content for blog posts
Don't make the mistake of using AI to write your content for you as it won't be natural and it won't all make sense. But use it instead when you have writer's block or need some extra ideas for your content that you can rewrite and expand on yourself. AI-generated content will need a human touch and editing to make it work. Never use it for facts as they'll likely be wrong! Always research for facts yourself.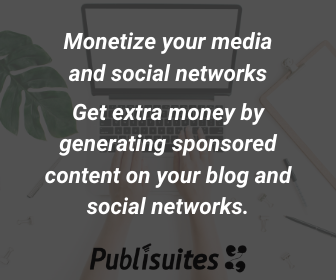 Promoting your blog content to increase blog traffic
Once your content is created, you'll want people to read it! You need to promote your blog content in the best way possible. So, what are the methods to promote your blog content and increase blog traffic?
Especially in the beginning, it can be hard to rank on Google when you have a brand new website, so you'll need to get out there and share your content far and wide yourself!
One of the best ways to do this is to use social media platforms like Facebook, Twitter and LinkedIn. You can also create pinnable images and share on the popular image search engine Pinterest. Firstly, set up social media profiles for your blog and start engaging and networking with other bloggers, as well as your target audience. This will help you to get your first blog readers and start to build a loyal following.
The best thing is you can do this completely for free. It just takes your time. As your blog grows you might decide to try some paid ads on these social media platforms to reach an even wider audience.
To successfully market on social media, you need to have a strategy in place. Here are some of the things that you can do:
Use the right social media channel for your audience and content type e.g., Facebook for personal branding, Instagram for food bloggers, Twitter for news sites;

Keep your posts short and concise;

Use relevant hashtags;

Engage with other users by liking or commenting on their posts;

Share your post as many times as possible, without being spammy (it's different on each platform).
Another way is to start guest posting on other blogs. This is where you write blog content for free for another blogger and in exchange they give you a valuable backlink to your blog. This will help to increase your visibility online helping to improve your domain authority and promote you to another blogger's existing audience. It also helps you to build relationships within the blogging community.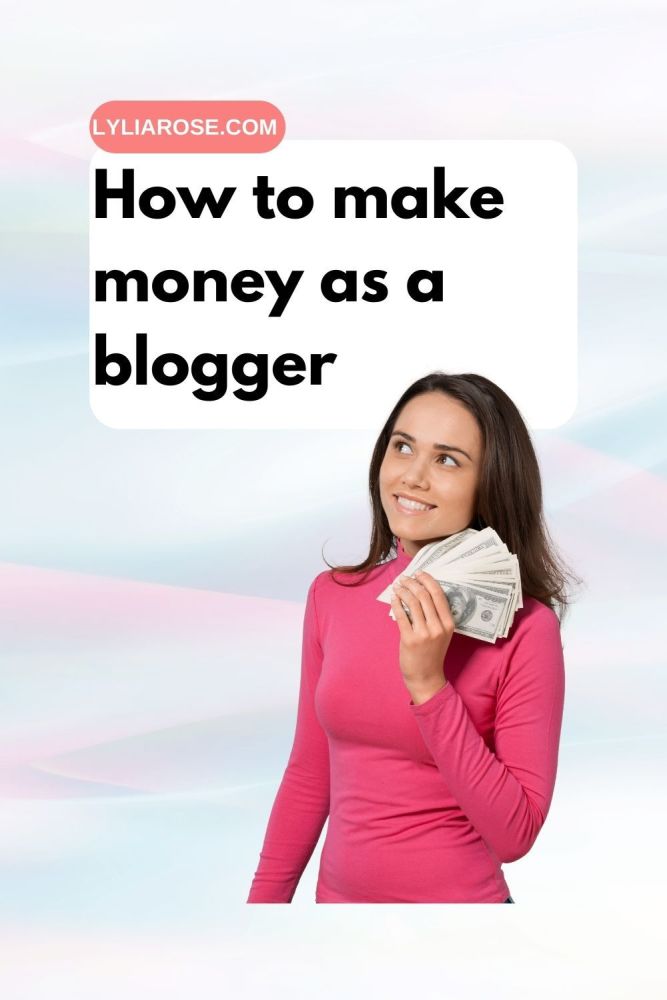 How to monetize your blog
Monetizing your blog can be a tricky task. You are not just trying to make money, but you are also trying to keep the quality of your content high and the number of readers up. It's unlikely you'll be able to monetize a brand new blog as it simply doesn't have any authority on the web so it's not yet attractive enough to advertisers to pay.
Once you've built some authority, be it followers, organic traffic, domain authority or domain rating, then you may start to think about monetizing your content. There's no one-size-fits-all here and different advertisers have different metric requirements.
Firstly, make sure you have an easily accessible contact and/or 'work with me' page on your blog. Over time you'll find digital marketing, SEO and advertising agencies will contact you directly if they find your blog and are interested in paid services.
There are also many other ways that bloggers make money, some that you might not have thought of before.
How do bloggers make money?
So how do bloggers make money? There are so many different ways that blogs make money. It's not as simple as one method. While some bloggers might purely focus on building up traffic for ad revenue, others might focus on brand sponsorship or even affiliate revenue. Most bloggers will try to generate income from a variety of methods to ensure it's consistent.
Here are 10 ways bloggers make money:
Writing sponsored blog posts

Accepting paid guest posts

Hosting giveaways for a brand in exchange for payment

Reviewing products in exchange for payment (to cover time and resources)

Display ads via an ad network

Commissions from affiliate marketing (signup to platforms such as Awin that host thousands of brand affiliate schemes in one place)

Sharing sponsored blog posts on social media (as an add-on)

Selling the rights to any images you create for a brand for your blog

Copywriting for other blogs and brands

Providing blogger outreach services and getting a commission per lead
There are even more ways too, such as selling online courses and books, speaking at events, thankyou fees for media appearances, mentoring and so much more! Starting a blog as a business can lead to many unexpected streams of revenue.
I share lots of helpful resources on my blog if you want to learn how to make money from a blog and treat it as a business. Here are some links to helpful blogging resources for more information: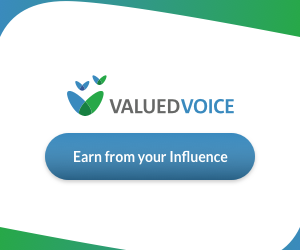 Final word: the key to starting a blog as a business
Blogging is not just a fun hobby anymore. It is a viable career choice and can be profitable enough to support an entire family. Blogging has become a popular way to make money and there are many reasons for this. One of the main reasons is that it's affordable, easy to start and maintain, and provides an opportunity to create an online business. Blogging can be done from anywhere with an internet connection and a laptop or desktop computer. It doesn't require any capital investment or any professional training to get started.
A blog is also a great place to share your knowledge with others who might be interested in it. It can help you connect with people who have similar interests as you by providing them with valuable information and resources. It's a great way to get your name out there and build your reputation as an expert in your niche.
There are many ways to make money from blogging. You can sell products on your blog and earn commissions, or create affiliate links with products and services to earn a percentage of sales. You can also get paid by advertisers who want their products advertised on your site, or receive payment for sponsored posts or product reviews.
However, in order to have a successful blog and make money from it, you need to be prepared for the long haul. The only real challenge with blogging is consistency. You will not get rich overnight. It takes time and effort to build a successful blog.
What to read next: EVERYTHING YOU NEED to stay productive and organised as a blogger