How To Get Free Food
Posted on
Whoever said there's no such thing as a free lunch wasn't born in 2022! In this article we share 40+ ways for how to get free food in the UK using apps, websites and other community initiatives.
In today's competitive and digital world there are no end of food companies vying for your custom, and they are willing to give you free food to tempt you in. Not only can you get free food with lots of these UK apps, but there are even ways you can get paid to eat. Yes really!
From apps offering up to 100% cashback on food and drink purchases, to where to find free food in your neighbourhood or if you're completely broke, we share an extensive list of places you can get food for free or reduced.
Whether finances are tight or you simply love a freebie, read on for some of the best ways to get free food and drink or an amazing discount at least.
Table of contents for how to get free food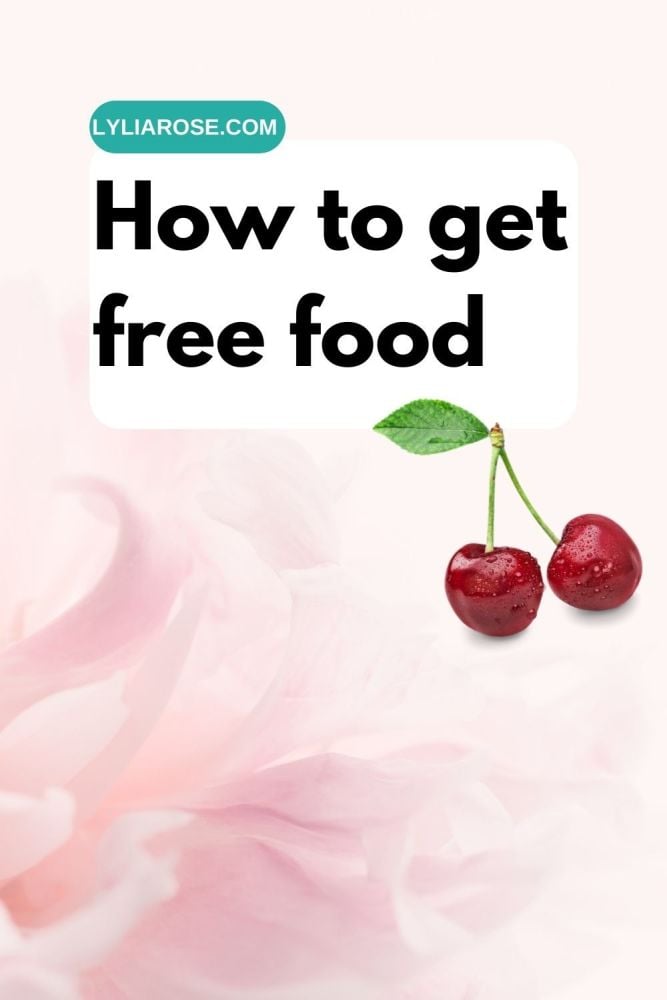 How to get free food online and in-store with these websites and apps
There are lots of apps that help you to get free food as well as good discounts off food too. Let's take a look at some of these great websites and apps where you can start to save money on food and even get some completely free!
How to get free food online:
OLIO app - get food for free from neighbours and businesses
The food waste prevention app OLIO helps to give away millions of pounds worth of food every month! They are tackling food waste by allowing companies and individuals to list food that would otherwise go to waste and to let people have it for free.
Foodcycle - free cooked meals for everyone
"To visit a FoodCycle community meal, you don't need a voucher or any kind of referral. You can just turn up, sit down and enjoy tasty, hot, free food with other people from your community.
Perhaps you're just in need of some friendly conversation, or would like to have a meal cooked for you. Whatever your reason, you'll find a warm welcome."
Find your nearest location at https://foodcycle.org.uk/location/
The Real Junk Food Project Central - pay what you feel
"We intercept edible food destined for waste from supermarkets, restaurants and shops, and make it available for human consumption through our network of local, community cafes and food markets. Everything we do is always Pay As You Feel. You are welcome to pay for your food in cash, time, skills or imagination!"
Find out more information at https://www.trjfpcentral.co.uk/
GreenJinn app - food with 100% cashback
This is a UK coupon app that has digital coupons for the supermarkets each week. Sometimes they offer food and drink items with 100% cashback so you can get them for free!
The offers refresh on a Monday and you get the cash back by snapping your receipt. You can withdraw the cash back to your PayPal or bank account. There is a £1.50 minimum balance required before you can withdraw.
See my full review here: Save money at the supermarket with coupon app GreenJinn
Find out more at https://www.greenjinn.com/faqs
CheckoutSmart app - food with 100% cashback
This is another supermarket coupon app like GreenJinn. Again, they offer discounts on certain products, but occasionally they have items with 100% cashback so you'll get it for free.
You need at least £5 in cashback to withdraw. If you have under £20 you will be charged a small fee, so it's best to wait until you have over £20 in cashback to avoid the fee and get all your cashback. They are also introducing gift cards as a payout without fees if you prefer this.
They feature supermarkets, both online and in-store, plus loads of High Street retailers. Here's their website: https://www.checkoutsmart.com/
And my full review: https://www.lyliarose.com/blog/read_192839/save-money-at-the-supermarket-with-checkoutsmart-cashback-app.html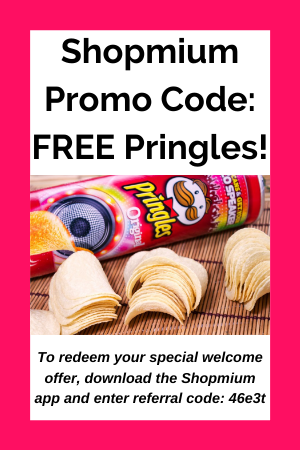 Shopmium code - free tube of Pringles of your choice
Shopmium is a great shopping cash back app that gives you money off food, drink and other products in the supermarkets. Simply buy the qualifying item at full price, then snap your receipt, scan the item barcode and they'll refund the money to your PayPal within a few days. They have a new customer signup offer so you can get 100% cashback on a tube of Pringles!
Simply download the Shopmium app by clicking here and enter my referral code 46e3t to get your free tube of Pringles!
Please note, the freebie sometimes changes.
Burger King app - free burger days
The Burger King app allows you to collect points per order which you can exchange for free items once you have enough. BUT, they sometimes have free burger days and you can use the app to get a certain burger for free! This is with no spend at all. No catch. We've managed to get vegan burgers completely free, twice!
Costa app - free cake on your birthday
I love the Costa app! It was recently my birthday and I was able to select a cake for free without spending anything, just because I had the app!
Earn free coffees and get free cake on your birthday with the Costa app. Here's how:
Collect 8 beans to get a free drink

Get 1 free bean when you sign up to the app

Get 5 free beans once you start collecting beans, if you used my invite code SV77B

Add your birthday to the app to get free cake on your special day
Click here to sign up and enter code SV77B when prompted.
Other takeaway apps with free food offers
There are other takeaway apps that offer free food and rewards. Some of the most popular takeaway apps that give free food in the UK include Greggs, Krispy Kreme, Mcdonalds, Taco Bell and Subway.
Sign up to restaurant newsletters
Don't forget to signup to your favourite restaurant newsletters so you don't miss out on any offers, including free food offers.
Give feedback to restaurants
Often, after you've been to a restaurant, you can give feedback to restaurants in exchange for some free food on your next visit. For example, Pizza Express usually offer free doughballs if you review your last experience (so keep an eye out for an email) and Macdonalds often have an offer for some free food on their receipts. Check your receipts after attending a restaurant, particularly a chain restaurant, as there might be an offer to get a freebie on your next visit.
o2 Priority app - free coffee and discounts
If you're on the o2 network for your mobile phone then you can get some great freebies like free Greggs coffee and other great discounts or free stuff. Simply set up an account with o2 Priority and see what freebies you can get!
Thinking of joining o2? At the time of writing, you can get up to £76.50 cashback with TopCashback!
Vodafone VeryMe Rewards - free food and drink on Fridays
Similar to the o2 Priority scheme, Vodafone also has its own rewards system for customers. As well as great discounts, they say they give a treat every Friday:
"A treat every week with #FeelgoodFriday
With VeryMe Rewards, there's even more reason to love Fridays! Each week, you'll be able to claim exclusive offers and treats, from free coffees to perk up your morning and sweet treats to share, to seasonal gifts that will give your week a boost."
If you're thinking of signing up to Vodafone then at the time of writing you can get up to £102 cashback with TopCashback!
Three+ rewards
The mobile network Three also has it's own rewards scheme called Three+ for discounts and sometimes free coffee and more. This is for Three customers only.
Get up to £69.70 cashback at the time of writing when you join the Three network via TopCashback.
Work in the catering industry (many offer free meals as a staff perk)
Working in a restaurant, takeaway, cafe or bar could result in free food. Many of these places will offer their staff benefits in the form of a free meal while on the job, or to take home food at close that can't be saved or used.
Tastecard app - get 50% of your food for free when dining out
If you eat out a lot then you can get half of your meals for free with a Tastecard at thousands of restaurants across the UK!
This is a subscription... but you can enjoy a 2 months free tastecard trial with my referral link below! Then cancel it if you don't want to continue. Set yourself a reminder on your calendar so you don't forget!
Benefits of a Tastecard:
2 for 1 at 6000+ restaurants

50% off Pizza Hut Delivery

At least 10% off delivery and collection orders
Click here to get a 2 month free trial of Tastecard
See if your favourite restaurants have their own apps with freebies
There are many other food and drink apps that can give you free food.Put simply, if you like a certain restaurant, takeaway or coffee shop (especially chains) then check if they have an app. If they do then you might be able to earn points or rewards to get free food, or they may have a new customer signup offer for a freebie.
Join IKEA family for free coffee on weekdays
It's free to join the IKEA family and you can get a free hot drink in most stores on weekdays!
Get free food with loyalty card points schemes
Supermarkets and popular High Street stores which sell food often have loyalty schemes so you can get free items or build up points for free goods.
For example there's the Tesco Clubcard, Sainsbury's Nectar, Boots Advantage, Rewards for Life at Holland and Barrett and many more. Once you have enough points you can choose to use them to get some food for free.
Some loyalty cards like John Lewis even send vouchers sometimes for free food and drink in their cafes. myWaitrose members get free coffee while shopping in-store.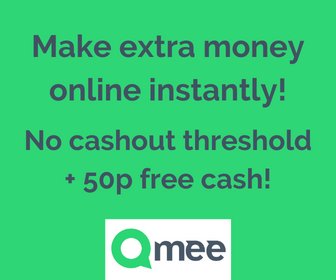 Enter Win a Dinner for free each day
Win a Dinner is a daily prize draw with several winners each day. It's completely free to enter and you can win restaurant and takeaway vouchers. A new draw takes place at 4pm every single day.
Mystery shopping
There are many mystery shopping apps that not only pay you to complete tasks in stores in exchange for cash, but sometimes there are tasks to buy products with 100% reimbursement and payment. Not only in supermarkets, but also in pubs and restaurants.
You might be able to get a pint for free to test out the bartender's knowledge and service, or an entire meal for free in exchange for your honest feedback or to review particular aspects of the service you received or the standard of the restaurant.
Roamler is one such app that often has review tasks for food and drink in supermarkets, pubs, nightclubs and even online food shopping.
HGEM is an example of a company that offers reimbursement for meals out in exchange for you completing mystery tasks. Restaurants include popular chains such as Leon, Pret a Manger and Wagamama.
Service Scan and Market Force are two other companies that offer mystery shopper dining experiences.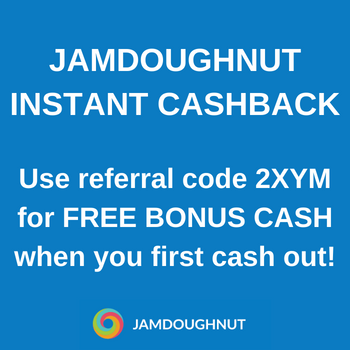 Free meals at work
Some companies offer staff perks such as a free lunch, free breakfast, free hot drinks or free fruit as snacks throughout the day. If your place of work does this then take advantage! It's a great way to get free food and reduce your own weekly food shopping costs.
Grow your own fruit and veg
There's nothing more satisfying than eating food that you have grown yourself! If you have a garden, or even a balcony or small outdoor space, you can grow veg and fruit. You can grow some items in pots or containers. You can even grow herbs on window sills!
Fruit trees are great if you have the outdoor space as after the initial investment, they'll provide year after year!
Even many vegetables, especially organic, will allow you to save the seeds so eventually you'll get free food year after year once you're set up to grow.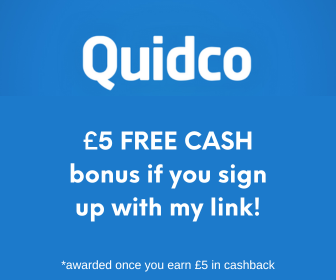 Serve Legal - get paid to buy age-restricted products and keep what you buy
If you're aged between 16 and 20, and look young enough, then you can sign up to be a Serve Legal auditor. You get paid per job and have to buy things like alcohol and e-cigarette refills to check if stores are asking for ID to verify your age. You get a certain amount of money per job with which you need to buy the goods, getting to keep the goods and whatever else is left.
Find out more information on how to apply at https://www.servelegal.co.uk/become-a-serve-legal-auditor/
Karma and Too Good To Go - heavily discounted supermarket food
Too Good To Go doesn't give away free food, but allows you to get a bag of heavily discounted food from a supermarket, instead of it going to waste.
Find out more at https://toogoodtogo.co.uk/en-gb
Karma is another app that does the same thing.
Coupons for free food
Good old coupons! Keep an eye in newspapers and magazines, if you still buy those, for good old fashioned cutout coupons to try products for free.
Free baby food
If you've just had a baby (congratulations) then you can get some free baby food! If you join Emma's Diary then you can get a complimentary pouch of baby food from Little Freddies (at the time of writing).
Ella's Kitchen offer a free weaning pack which includes vouchers for free pouches and other money-off coupons.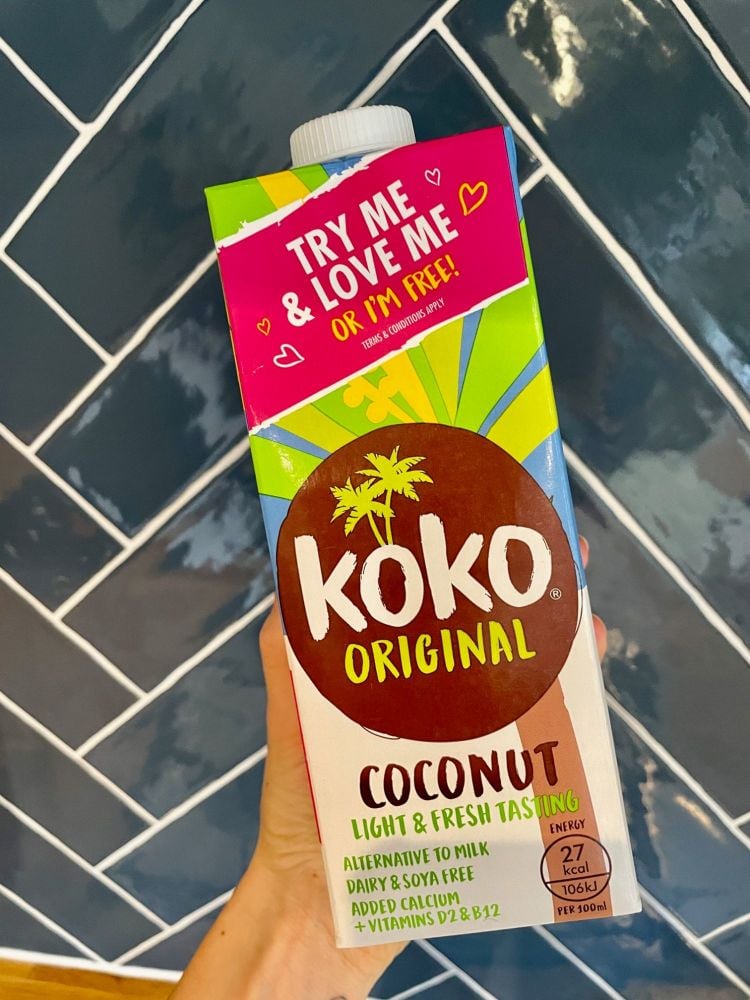 Money back if you don't like an item
Keep an eye on items in supermarkets that have money-back offers if you don't like them. For example, the coconut milk brand Koko had an offer called 'Try Me & Love Me or I'm Free' in 2022 where if you didn't like it, you could get your money back if you claimed by a certain date. You just had to keep your receipt and send it to them to get your cash back. These sorts of offers will usually be displayed on the packaging of the food product with terms explained.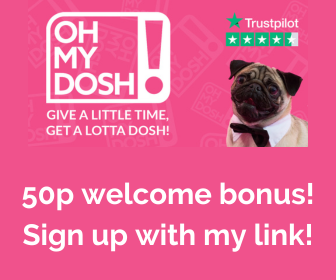 New customer offers
Sometimes you can save money and then get a part of your food order for free with new customer signup offers!
Search for these online to find refer-a-friend codes and links, or ask your friends and family if they have any offers they can share with you for food services they use.
Find a large list of healthy living discount codes and new customer signup offers at the Healthy Vix website.
Here are some of my favourite refer a friend offers for companies I use and recommend:
Riverford new customer offer - £15 worth of food for free in your second order
Simply use my Riverford link and the £15 credit will be applied to your second delivery. They'll plant a tree for each referral too! Use this Riverford refer a friend link to sign up so your £15 credit is applied!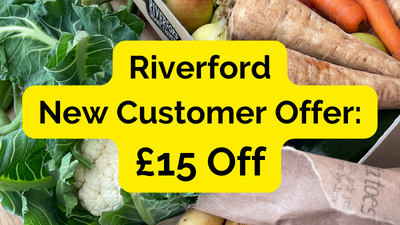 Abel and Cole new customer offer - 50% of food for free in your 1st and 4th orders
Enjoy 50% off your 1st and 4th boxes if you're a new Abel and Cole customer.
Click here, choose your box and enter Abel and Cole promo code VEGBOX50 at checkout here!
Your first, highest value box will be 50% off (minimum box value £12 and maximum value of £27.50) then after receiving 2 full price Abel & Cole deliveries, a box in your 4th order will also be 50% off. £1.50 delivery fee applies.
Uber Eats new customer offer - £3 of food for free with my discount code
Hungry? Get £3 off your first UberEats order of £20 or more with promo code eats-5uwwen
Click here and use my Uber Eats promo code at checkout
Allplants new customer offer - 35% of food for free in your first order
Allplants make delicious healthy plant-based frozen meals which are delivered to your door. They're perfect for those nights when you can't be bothered to cook, but want a healthy and nutritious meal instead of being tempted by a takeaway.
We've been happy customers for several months now!
You can get 35% off your first order with my allplants discount code!
Planty new customer offer -30% of food for free in your first order
Planty is another plant-based meal delivery service sending healthy vegan-friendly meals directly to your door! Use my referral link and we'll each get 30% off our Planty order!
Click here for 30% off your first Planty order!
Vita Coco new customer offer -£10 of drinks for free in you first order
Vita Coco sells delicious drinks made with coconut water. We love their CBD drinks and hope they get them back soon!
Get £10 off with my referral link if you're a new customer and spend at least £25.
Click here for £10 off your first order at Vita Coco
OR enter code VICTORIA-R4F when signing up or placing your first order!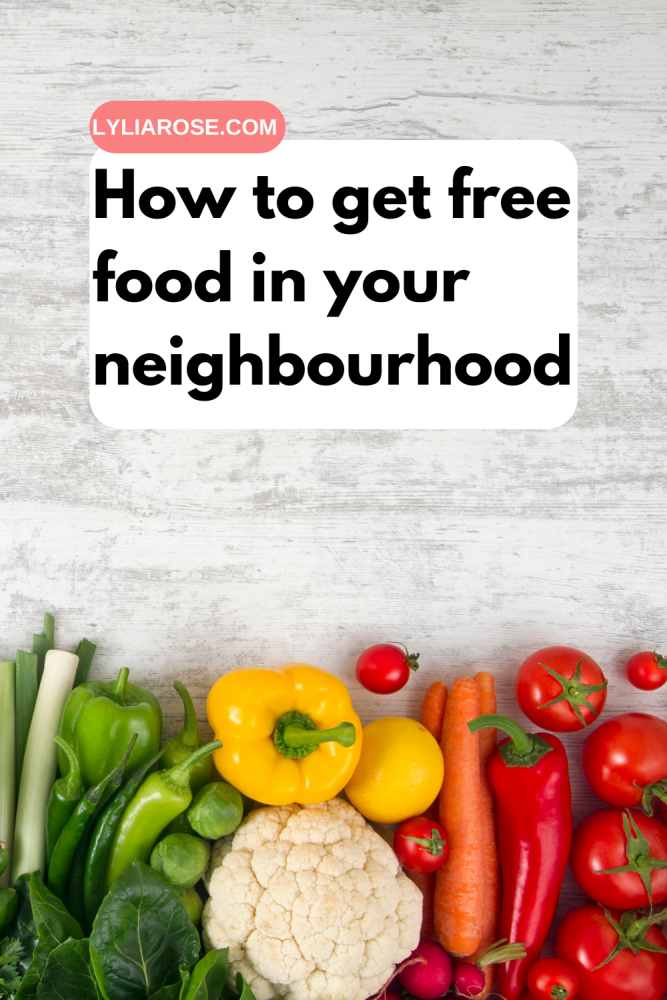 How to get free food in your neighbourhood
As well as apps and websites that offer free food or discounts for new customers, like those we have shared above, there are some ways to get free food in your neighbourhood too. Try these ideas out:
Pick blackberries for free
Many hedgerows in fields with public footpaths, as well as alleyways in the UK, are lined with blackberry bushes! The blackberries are usually ripe for picking from mid-August to September. Pop a few in your mouth as you walk along these locations, or take a small pot and take enough to make a batch of blackberry jam!
Forage for wild ingredients
It's completely legal in most public places to forage for wild ingredients in the UK. As National Geographic explains "Generally speaking, foraging is permitted in the vast majority of public spaces, including parks, beaches, nature reserves, woodlands and hedgerows, with one important proviso: it's illegal to dig up or remove a plant (this includes algae, lichens and fungi) without permission from the landowner or occupier."
Some examples of foods you can forage in the UK include mint, wild garlic, dandelions, nettles, roses and blackberries. Just make sure you know exactly what you are picking so you are sure it's edible!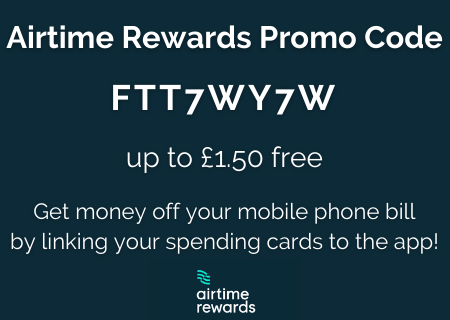 Find out if your local area has a community garden. This might be a community orchard or similar. In exchange for your assistance as a volunteer, you may be able to have some of the produce for free.
Make friends with your veg growing neighbours
Vegetable growing is a popular pastime in the UK. It's likely there are people close to you such as your neighbours who have veg patches in their garden. If they have a good crop then they may be friendly enough to pass a courgette or a cucumber over the fence when they have too many for themselves!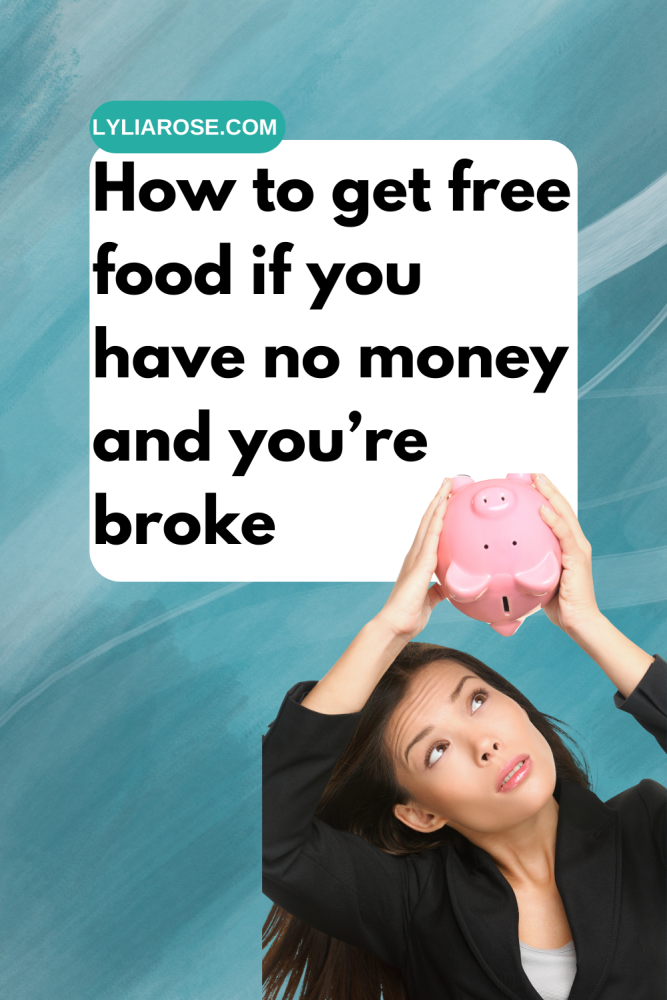 How to get free food if you have no money and you're broke
If you're struggling to buy food because of your financial situation then there is help available. Here are some ways for how to get free food with no money in the UK:
"A Community Fridge is a space that brings people together to eat, connect, learn new skills and reduce food waste. It is a site where local people can share food, this includes surplus from supermarkets, local food businesses, producers, households and gardens. Fridges are run by community groups in shared spaces such as schools, community centres and shops, their main purpose is saving fresh food from going to waste.
There are currently over 300 fridges across the UK and counting, Hubbub have partnered with Co-op to fund 500 fridges by the end of 2023." -
You can find your nearest community fridge location on the Hubbub website
If you are in crisis then you may be able to get a voucher to use a local food bank. These are places where the public, schools and local supermarkets donate non-perishable food to help those in need.
"Care professionals such as health visitors, staff at schools and social workers identify people in crisis and issue them with a food bank voucher. This means people can receive a food bank parcel of three days' nutritionally balanced, non-perishable food from their local food bank."
Find your nearest foodbank on the Trussell Trust website
You can also go to your local Citizens Advice if you are struggling and they may be able to issue you with a food bank voucher if you qualify.
Get help to buy food if you're pregnant or have young children and on a low income
The Healthy Start scheme can help those on certain benefits and low income when pregnant. It's a card which can be used in the supermarket for certain goods. Here's what it says on the NHS website:
"If you're more than 10 weeks pregnant or have a child under 4, you may be entitled to get help to buy healthy food... If you're eligible, you'll be sent a Healthy Start card with money on it that you can use in some UK shops. We'll add your benefit onto this card every 4 weeks."
Food items you can buy include:
"fresh, frozen, and tinned fruit and vegetables

fresh, dried, and tinned pulses"
You can also use your card to collect:
"Healthy Start vitamins – these support you during pregnancy and breastfeeding
vitamin drops for babies and young children – these are suitable from birth to 4 years old"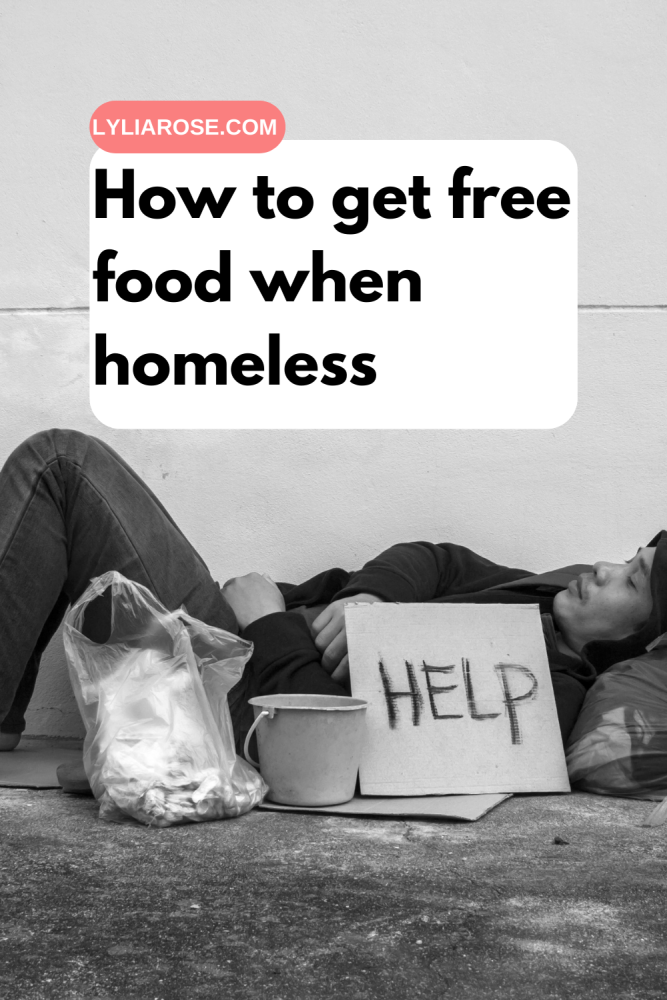 How to get free food when homeless
If you are homeless or know someone who is, then you might be wondering where to get food. There are options to ensure the homeless are fed.
Charities such as Shelter offer homeless day centres where homeless can get a hot drink and either free or cheap food.
Many churches run initiatives such as pantries to help those in need. It is worth looking at the notice boards at your local churches to see if they offer any assistance to those who need food.
The Salvation Army are a Christian charity who offer Homeless drop in days, bottles of water and food parcels
Find your nearest location at https://www.salvationarmy.org.uk/map-page
Final word: how to get free food
No matter what your situation, there are many ways to access free, cheap or heavily discounted food. There are numerous apps, new customer sign ups offers, community initiatives and supermarket schemes that can help you to bag a meal for free whether you're in need or looking for a bargain.
Want to save more money or get free money?
Check out my massive money-saving tips section and find some great deals on my voucher codes and how to get free money UK pages!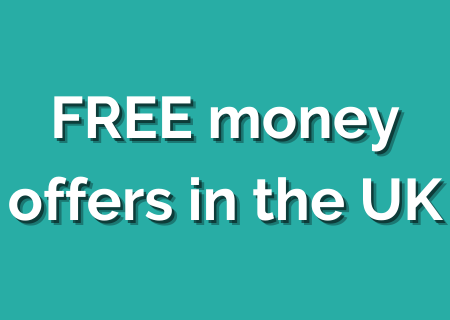 Check out my list of UK apps that turn receipts into cash and also this list of UK cashback sites to maximize your free cashback and savings.