6 cheap ways to market your small business
Posted on
Affordable marketing solutions for small businesses
Many people find marketing to be one of the most daunting processes when setting up a new business. Startups may put all available funds and resources into the product itself, leaving little (or nothing) to outsource marketing. Luckily, with a little time and dedication, there are several easy and sometimes free ways to market your small business yourself.
1. Create a website
This is a must. Today, if a person is looking for a product or service you can guarantee a search engine will be their first port of call. A professional responsive website is a necessity for every small business. Nowadays it's easy to get a website up and running by yourself with plenty of online tutorials to help you.
2. Make business cards
Business cards are undoubtedly one of the most useful marketing tools. They can be carried on your person and handed out at every given opportunity. There are numerous websites where you can quickly and easily design some, or why not use your favourite design program and print your own? Always keep a bunch in your wallet and ensure your friends, family and colleagues have plenty to hand out too.
3. Set up a blog
One of the best ways to engage with existing customers and attract new traffic to your website is by starting a blog. Use a blog to talk about your products, services and even to show what's happening behind the scenes. Your customers will love getting to know the faces behind the business and will be thankful for any helpful content you share. There are many useful guides online for how to start a blog.
4. Get tweeting
Make use of free social media platform Twitter to gather a following, create a buzz about your business and promote your services. You can tweet links to your blog posts to attract new readers who could be potential customers. There are numerous hashtags and networking hours which can really boost your follower numbers and increase traffic to your website.
5. Send mail
Use your website, blog and Twitter accounts to entice your customers to sign up for your newsletter. Send out exclusive newsletter only offers which land directly in their inboxes. Whilst you are building your subscribers there are several free mailing services you can use online with embeddable sign up forms.
6. Set up a free business listing
No longer do people trawl through a huge Yellow Pages directory to find the service they require. Instead, make sure you add your free local business listing to plenty of websites including Google, Yell and Bing. These will help your business to be discovered in local search results.
Marketing your small or startup business is crucial to build awareness of your brand and for its overall success. Promotion doesn't always need to cost the earth and can easily be achieved on even the tightest of budgets. With a bit of effort and know-how, marketing your business can be an affordable and enjoyable venture with huge rewards.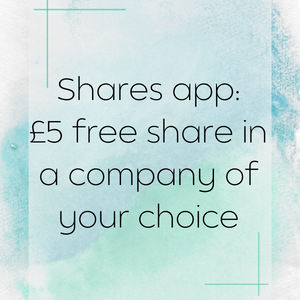 More self-employed + small business blog posts
Running a home based business tips
How to deal with unpaid invoices when self-employed
How to be tax ready when self employed
Top bookkeeping tips for money-making mums
3 important things to consider when starting a self-employed business
The ultimate marketing strategy to give your business a boost
6 ways being online can improve your small business
7 tips for a successful small business
Be tax ready for your self-assessment with these tips for the self-employed!
Easy ways to attract more people to your small business
Guide to start-up success for women entrepreneurs
Is your home really the right location for your business?
44 ways to market your small business
Ways to cut costs in your business
Save