5 Tried and Tested Ways to Make Money as a UK Stay At Home Mum
Posted on
Are you a stay-at-home mum in the UK looking to make some extra cash on the side? Look no further! In this blog post, I'll be sharing five tried and tested ways to make money online from the comfort of your own home.
Whether you love writing, have a passion for eCommerce, or simply want to earn some extra cash in your spare time with money-making apps and websites, these jobs are perfect for mums who need something flexible that works around their busy schedule.
So, let's dive in and discover how you can turn your online money-making ventures into a full-time living! Read on to find out how to earn money as a stay at home mum!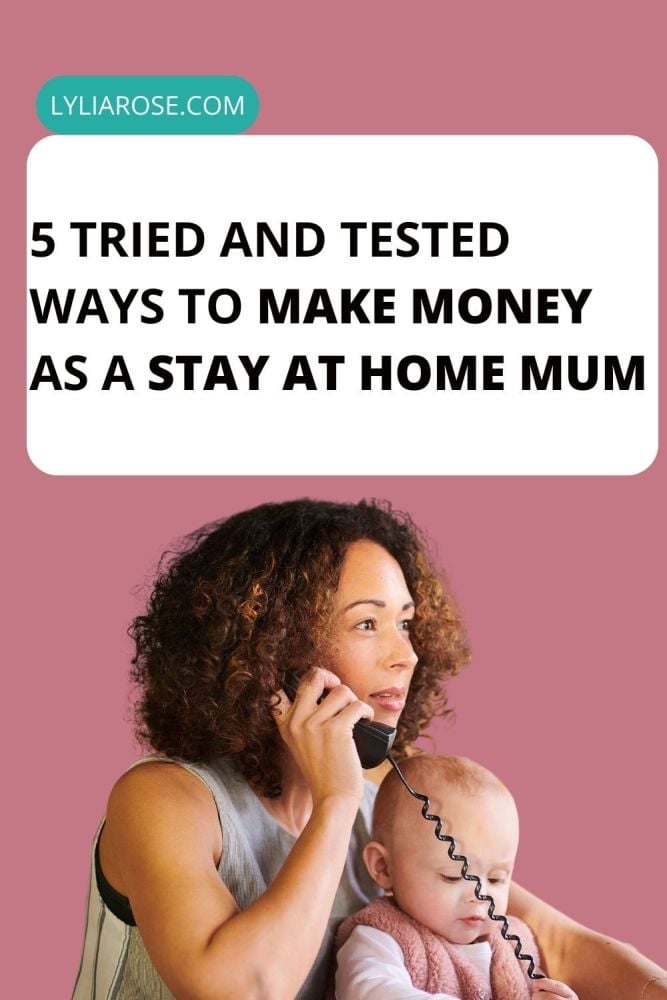 5 Tried and Tested Ways to Make Money as a UK Stay At Home Mum
If you want to make money from home as a UK stay at home mum then read on, in this blog post I will I share five of the best tried and tested ways I have made money online.
I have managed to turn my online money making ventures into a full-time living and they are the perfect jobs for mums if you need something flexible that works around you being a stay at home mum too.
Find so many more ways to make money from home on my blog where I share everything I try from online writing jobs to ecommerce, and from matched betting to website testing, and so much more!
Below are five of the best work from home jobs for mums and side hustles that I enjoy the most and have made me the most money.
First, a little background to why I needed to find a work-at-home-job once I had kids.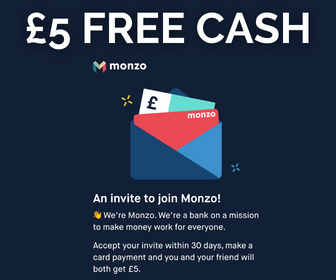 Why I decided to make money from home as a stay at home mum UK
As soon as I had my first daughter I knew I didn't really want to return to my manager role after maternity. I'd been with the company for nine years and had assumed I'd be there forever. Having my first child totally changed my opinion though. After one year's maternity I didn't want to return to full time work in a demanding role that often required last minute overtime. I wouldn't be able to commit to the role as I had pre-children.
I also wasn't ready to put my daughter in full time childcare from 8am to 6pm, only seeing her for one hour or so per evening before it was her bedtime. The thought really upset me. It was time to find a new job or way of working from home where I could be there for my daughter in the day times and see her do new things and reach milestones for myself.
Originally I trained to be a childminder which seemed the perfect job whilst my daughter was little. I completed the training, but our current home didn't have enough space. We were in the process of selling our existing home, but it took a lot longer than anticipated – around eight months! We ended up buying a home that needed totally redoing so this took all our time and four years on we're still not finished!
We then fell pregnant with our second child so I decided not to pursue the childminding. We just had too much to do in our new home and a new baby on the way. I also wasn't as passionate about it anymore as I'd already started my Lylia Rose business. I do always wonder what would have happened if we had managed to sell quicker and moved into a house that needed no or little work. Perhaps I'd be a full time childminder today!
I started making handmade cards and selling them on Etsy when my daughter was born and I was stuck at home needing a hobby. That was the beginning of Lylia Rose. I thought perhaps I could learn how to earn money as a stay at home mum using online methods instead.
Since then it changed to selling items on Facebook when I had a popular business page in 2012-2013, then making jewellery, then buying jewellery to sell, adding scarves to the collection and changing to a scarf only shop, setting up a blog for the business, changing the blog to a lifestyle blog and to where we are today... a UK money and lifestyle blog all about how to make money online, saving money ideas, blogging tips, personal finances, working from home, self employment, healthy living and many other money and lifestyle topics!
Phew! It's been quite a journey! To read more about all this give The Story of Lylia Rose a read.
After my first maternity leave I did get a part time evening job. I've worked three part time jobs since having kids, up until May 2017 when I made the decision to go full time with my blogging and home earnings. I'd earned more than my part time wage for six months straight by this point, so I knew it was the right decision.
Luckily I have managed to make a consistent full time wage being self-employed from home ever since and will share some of the ways I've done this below.
In this article I will share five tried and tested ways to make money as a stay at home mum in the UK. Who knows, it could even become a full time occupation for you!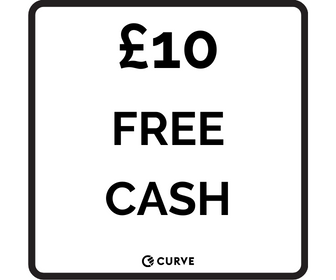 5 perfect stay at home jobs for mums UK
Below, I will explore five ways mums can make money from home in the UK around parenting duties and busy life. These are tried and tested methods I have used to make money when my kids were babies and as they grew older. I'll also share some bonus resources and links to more of the best ways to make and save money from home at the end.
If you're wondering how to earn money as a stay at home mum then this should give you some ideas.
Enjoy!
We will cover the following money making ventures below:
Blogging
Matched betting
Surveys and website testing
Selling online
Mystery shopping tasks
Bonus resources and more ways to make money as a stay at home mum
1. Blogging
If you love to write then blogging is the perfect stay at home career. It can fit in around parent duties and is also location independent. You just need a laptop and internet connection.
Don't expect to start a blog and earn money instantly though. I started mine in spring 2013 and didn't start to make any money from it until spring 2016. However, I then went full-time as a blogger in January 2017 as I was earning a full-time wage by then!
To be fair, it wasn't my original intention to make money from it, but if I'd realised the potential sooner I am sure I could have made money after a year or two instead.
It takes time to build up content, stats, readership and an authoritative website and being a blogger isn't for everyone. Don't let that put you off though. If you are serious about blogging for money then you simply need to get started!
Since starting this blog I have started another two and managed to make money from them within one year!
Helpful articles if you want to monetise a blog: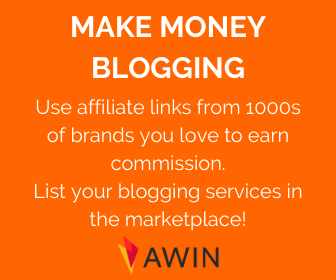 2. Matched betting
Matched betting is a great way to make money online and pretty fast too!
When I decided to go full-time with my blog, I was worried about income and looked into other ways to make money online. I discovered matched betting and I'm so glad I signed up to Outplayed who made the whole process really simple!
I knew, and still know, nothing about betting or sports... but that doesn't matter...
Matched betting is a way of placing a bet on all outcomes of a sports match and then making a profit from a free bet offer by using a mathematical equation that guarantees a profit.
It sounds complicated, but you don't need to understand it as Outplayed has software, instructions and calculators that work everything out for you. So you simply follow the instructions and place the bets. They even tell you how much profit you'll make before you place the bets.
If you need money quickly and you have some spare time then matched betting could be the perfect solution. I share my own journey of being a matched bettor and a breakdown of my profits in my matched betting blog.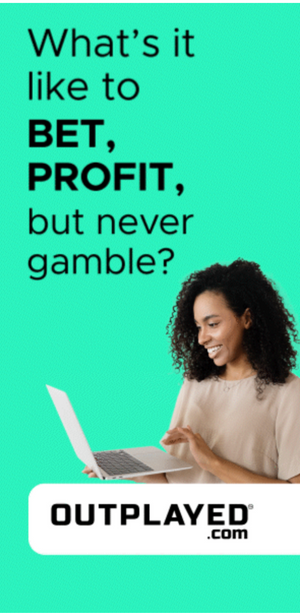 3. Surveys and website testing
I'm so pleased I discovered website testing as it's a quick and easy way to top up my other home earnings. It also adds some variety to my day. Tests can take as little as 5 minutes to complete and the longest has taken me about 20 minutes.
Each test is for a different website or app and they simply want your opinion on a new feature or for you to show how you'd find your way around the site. They're really straightforward and easy to complete.
Just make sure you read the instructions carefully as the tests can get rejected. I've only had one test rejected as I accidentally used my iPhone instead of an Android. Oops!
Find out more about what website testing is and how you can get started in my UserTesting review.
There are also many online survey websites that will pay you. These include Qmee and Swagbucks, as well as many others. Check out these reviews of survey and poll sites that pay and for any signup bonuses we may have: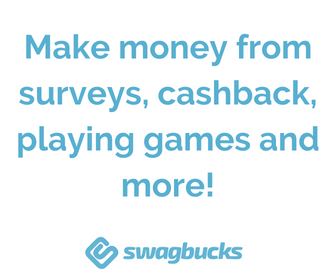 4. Selling online
Selling items online is a great side hustle or could even be a full-time job. You can become an e-commerce retailer by buying stock and selling it on your own website or through readymade marketplaces like eBay or Amazon.
If you want to start your own website store, then I highly recommend the Create.net platform. You don't need to have any coding or website building knowledge as there are simple to use website templates that look great. Try a free trial at Create.net to see if it's right for you. If it is, you can save 10% with Create.net discount code RAF315226.
If you're crafty then try Etsy or Folksy to sell your handmade makes. If you've a keen eye for a bargain in stores then reselling on eBay or Amazon for a profit could be for you. These are great business ideas to make extra income at home that fit around your lifestyle. Here are some of the best places to find items to resell on eBay for a profit.
Or, for some tax-free cash and to try out the preloved selling platforms, you can sell your old unwanted belongings on eBay or Facebook Marketplace. It's a great way to declutter your home and make cash from unused items in your house or outgrown toys and clothes. We give some items to charity, but I also sell a lot of the kids outgrown things online. It's amazing how much some people will pay for secondhand toys! If you need extra cash then have a declutter and start selling today.
Not sure what to sell online? These aren't all things I've tried or tested, but some ideas for inspiration:
If you have a creative side then you could start a laser engraving business from home. You can purchase a laser engraving machine and start creating personalised items like wooden signs, phone cases, jewellery, and more. The beauty of this business is that you can customise almost any item, and you can sell your products on platforms like Etsy, Amazon, or even your own website.
Create and sell digital products
Digital products like printables, templates, and ebooks are becoming increasingly popular. If you have a talent for graphic design, writing, or creating digital content, then this could be a great opportunity to start a business. You can sell your products on platforms like Etsy or you can set up and sell on your own website, and you don't have to worry about shipping or storage costs.
If you're a creative person, then selling handmade crafts could be a great way to make money from home. You can make anything from jewellery, pottery, or even soap, and sell your products on platforms like Etsy or Folksy. Handmade crafts are becoming more popular as people are looking for unique and personalised gifts. You can also sell on Amazon or eBay, but these sites aren't as tailored to handmade items like Etsy or Folksy which would have a better suited audience. You might already have a crafty hobby you can turn into money!
Virtual services like social media management, bookkeeping, or virtual assistant services are in high demand. If you have experience in any of these fields, then starting your own virtual service business could be a great opportunity. You can offer your services to small businesses or entrepreneurs, and work from the comfort of your own home. Rather than selling 'things', you can think about what sorts of services you can sell online instead.
Sell vintage or antique items
If you have an eye for vintage or antique items, then selling them online could be a great way to make some extra cash. You can find items at charity shops, or carboot sales and sell them on platforms like eBay or Etsy. Vintage and antique items are always in demand, and you can make a good profit if you find the right items.
Maybe you've always fancied penning your own book, but don't know where to start? You can use ghostwriting services such as Penfellow if you have a great idea to get it down on paper. While traditionally you had to pitch to book publishers, nowadays it's entirely possible to self-publish your own book and sell it online. There are services such as Amazon Kindle Direct Publishing that even let you self publish your book for free and you receive a royalty for every copy sold.
What have me and my husband sold online?
Between my husband and myself, we've sold all sorts of things online over the years! We've sold a lot of our preloved belongings on Facebook Marketplace and eBay, but we've also had businesses selling online too. My husband has sold handmade wooden furniture successfully on Etsy and using Facebook Marketplace. I've sold handmade jewellery and cards and other arts and crafts on Etsy and via my own Facebook page. I also had an online fashion accessories website. I've also dabbled in reselling on eBay!
Create.net website builder discount code: create your own online ecommerce store with a free trial and discount!
For my fashion store I used Create who I mention above. They have the best customer service and great online shop templates to make your own website and store. Try a free trial at Create.net to see if it's right for you. If it is, you can save 10% with Create.net discount code RAF315226.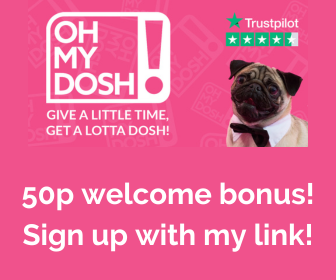 5. Mystery tasks
There are lots of mystery shopping apps out there. Many are secret short audits you carry out in store. My favourite apps are Roamler and BeMyEye.
You can often make a few pounds when you visit the supermarket to do your shopping, if there's a task to complete while you're there!
Roamler is a mobile app that allows users to complete small tasks, such as taking photos of store displays or checking prices, in exchange for cash rewards. These tasks are usually assigned by local businesses or brands and can be completed in a matter of minutes. Once you've completed a task, you'll receive payment in your Roamler account, which can be cashed out via PayPal or bank transfer.
BeMyEye is another popular mystery shopping app that allows users to complete tasks and earn money. With BeMyEye, you can complete tasks such as checking product availability, taking photos, and providing feedback on store displays. The app also allows you to earn bonuses for completing tasks within a specific time frame, which can help boost your earnings. Payment is made via PayPal, bank transfer, or gift cards. You can get £1 for free after you complete your first mission by using BeMyEye invitation code 0rg1zy when you join the app. Click here to sign up to BeMyEye.
Check both of these apps before you go to the supermarket to get more money out of every shopping trip!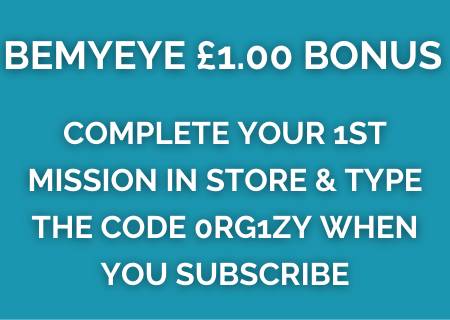 Bonus resources and more ways to make money as a stay at home mum
That is just five of the ways that I have managed to make money from home, even when I was a stay at home mum with two young children. These might not make you a millionaire, but they are great ways to make extra money as a stay at home mum and could even lead to a part or full-time income!
Want more money-making ideas and other methods for how to earn money as a stay at home mum? I share LOADS more ideas on the rest of my blog, many that I have actually done...
Here are 60 ways to make money online that I have tried and tested!
Here are some more of my favourite ways to make and save money:
There are so many ways to make money from home nowadays. It really does give us mums the flexibility to make a part time or even a full time wage around parenting duties.
There's no need to return to a full time job and to use full time childcare if that's not right for you. Simply start exploring some at home options and get the ball rolling to a happier career today!