How to Make Money in One Hour
Posted on
Are you in need of quick cash but don't know where to turn? Whether it's an unexpected bill or running out of your weekly spending allowance, we've all been there. But don't worry, we've got you covered. In this article, we'll share with you tried and tested methods for making money in just one hour from the comfort of your own home.
From matched betting to selling on Facebook Marketplace, we'll show you how to maximize your earning potential in a short amount of time. So, whether you need cash for a non-uniform day payment or just some extra pocket money for an emergency expense, or to treat youself to a takeaway this week, we've got the tips and tricks you need to make it happen. Let's get started and make that money!
Whatever the reason you are short on time, here's how to make money in one hour in the comfort of your own home, tried and tested.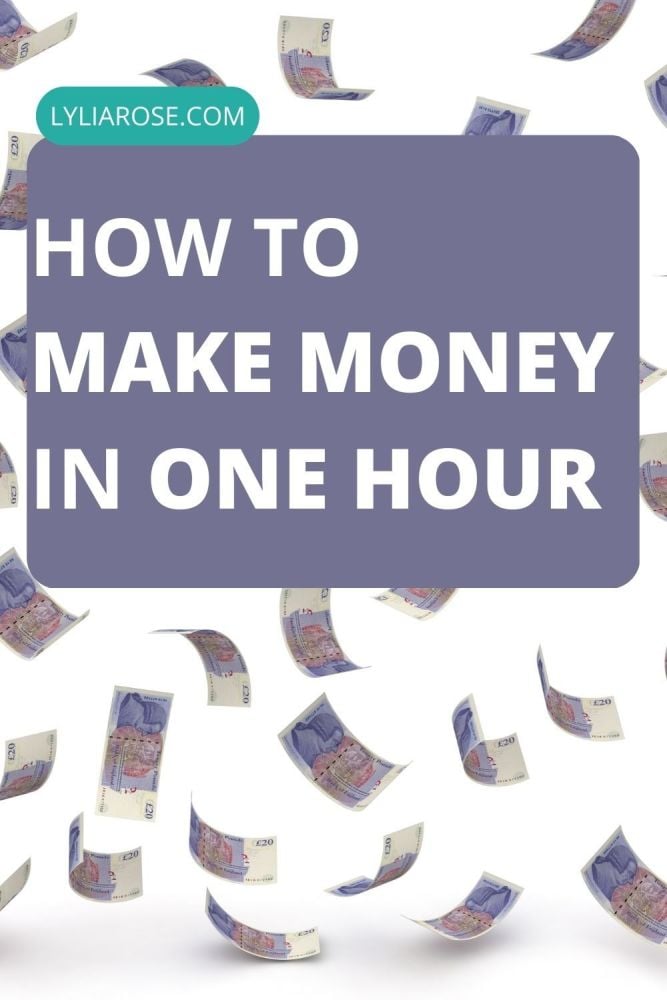 How can I make money right now?
Are you in need of immediate funds and wondering how to make money right now? Making money right now is an ambitious task to set yourself, yet it's something that many people search for when cash is needed and they can't wait. Unfortunately money doesn't really grow on trees, but there are some ways you can make some extra cash fast with a little bit of effort. While it may seem like a daunting task, there are several ways to earn extra cash quickly and easily. We've compiled a list of proven methods to help you make money in just one hour or less from home and/or online. So, don't wait any longer, read on and find out how you can turn your financial situation around in no time.
Here are some of the ways you can make money in 1 hour or less, from home, right now!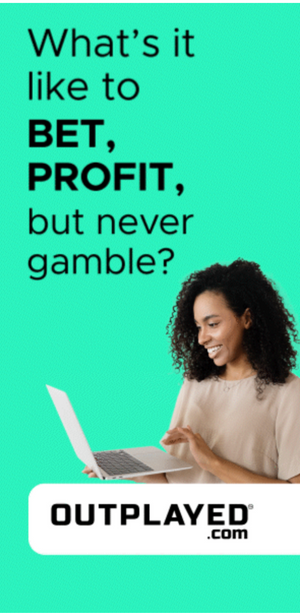 Make around £45 matched betting
It took me a while to build up the confidence to try matched betting, but after seeing many reputable bloggers sharing their success with it, I decided to give it a try. I was pleasantly surprised when I signed up for the free trial of Outplayed matched betting software, followed their user-friendly guides and made £45 almost instantly by placing bets on matches that were ending soon!
Encouraged by my initial success, I became a paying member of Outplayed and matched bet for two years, even with my limited spare time. I was able to earn almost £5700 in profit with just 30 minutes of work per week.
If you're new to matched betting, you may be wondering what it is. In simple terms, it's a way to make money from free bets and offers provided by bookmakers. And with the Outplayed step-by-step guides and software, it's easy for anyone to do and make a profit. So, if you're looking to make money quickly and easily, give matched betting a try with Outplayed.
(Outplayed used to be called Profit Accumulator, so it's the same company if you're heard of them).
If there are good matches on the day you start the free trial at Outplayed then you can make money the same day and quickly if the matches end soon. It will depend on what offers are available on Outplayed when you sign up, but I was able to make some easy cash very quickly.
Not sure what matched betting is? Below is a video explaining. However, you really don't need to understand it, as Outplayed will talk you through it step-by-step, making the whole process really easy and simple so anyone can do it and make a profit. You can also find out more and watch more videos in my matched betting blog.
Click here for a free trial with Outplayed and start earning!
Sell preloved items on Facebook Marketplace
Selling preloved items on Facebook Marketplace is a great way to make money quickly. Popular items such as clear storage tubs, bikes, furniture, tools, homeware and children's toys tend to sell quickly, so be sure to check your attic, garage, or basement for items you no longer use or need. (I don't have success with selling things like clothes or books on Facebook, so I save these for selling on eBay instead.)
To maximize your earning potential, I recommend decluttering your home and selecting items that are in good condition and in high demand. This can help you make a sale in as little as 20 minutes, especially if you're targeting a local audience. We've quite literally had an item collected and paid for within 20 minutes!
When listing your items on Facebook Marketplace, be sure to take high-quality photos that showcase the item in the best possible light. Also, include a detailed description of the item, including any relevant information such as dimensions, condition, or brand.
Another great tip to increase your chances of selling quickly is to join local selling groups on Facebook. This allows you to share your listing with thousands of potential buyers in your local vicinity, increasing your chances of making a sale and it being collected and paid for quickly. Some people may even put out 'wanted' requests so you can check these in case you have the item they need.
To increase your visibility, make sure that you list your items at competitive prices, and be responsive to any messages or comments you receive. Facebook marketplace is a great platform to sell your pre-loved items, and with a little bit of effort, you can make money in no time.
To avoid the timewasters, be sure to arrange a collection time right away and avoid any buyers who are vague about timings and days. Ideally, state you need the item collected same day and the first who can collect can have it. Don't offer to hold items for longer than a day if you need cash fast.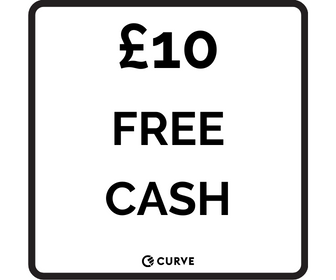 Empty your money boxes and cash them in
Cashing in your change is a simple yet effective way to make money quickly. One way to do this is by keeping a money box in a visible and accessible place, such as a windowsill, where you can deposit your loose change every time you use cash. This habit of depositing change can quickly add up over time, and before you know it, you'll have a significant amount of money saved up.
We have a few money boxes going at once in our home, each with a unique theme. One has our daughter's footprints on it as a baby, another has a dinosaur that our son painted, and the third is a piggy bank that was gifted to us full of change from a family member for our kids' bank accounts. We deposit all our change, including 20s, 10s, 5s, 2s and 1ps, into these money boxes, and it's become such a habit that we don't even think about it anymore.
We usually wait until the money boxes are full before cashing them in at the bank using the coin deposit machine and dividing the money into our savings accounts. The last time we cashed in our change, we had over £100, which was way more than we guessed the boxes were holding! It just goes to show that all the small change can add up quickly.
Sometimes, when we need small amounts of cash for non-uniform day payments or for pocket money or small items from the local shops, we take out some change from the money boxes. So, if you have a money box lying around and need cash now, you might be surprised at how much change you've collected over time.
If you can't get to the bank, then most large supermarkets have Coinstar machines or something similar. These usually take a small fee for cashing in your change.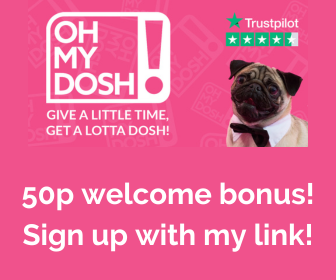 Get instant cashouts with survey app Qmee
Earning money with survey apps is a great way to make some extra cash in your spare time. One of the most popular survey apps, Qmee, allows you to get instant cashouts for completing surveys and other online tasks.
Qmee works by connecting you with various market research companies that are looking for consumer opinions on their products and services. As a Qmee user, you can take surveys, shop online, and search the web to earn money. You can then cash out your earnings directly through PayPal.
One of the best features of Qmee is the instant cashout option, which allows you to receive your earnings as soon as you've completed a survey or task. This means you don't have to wait for a certain threshold to be reached before cashing out, giving you more flexibility and control over your earnings.
To start earning money with Qmee, all you need to do is download the Qmee app by clicking here, create an account, and complete your profile. Once you've completed your profile, you'll start receiving survey invitations and other tasks that match your demographics and interests.
With Qmee, you can earn money quickly and easily by completing simple surveys and tasks. Plus, the instant cashout option makes it easy to get paid for your time and effort.
The amount you make will depend on the surveys available at any given time.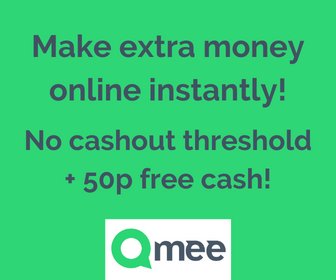 Sign up to mystery shopping apps Roamler and BeMyEye
Signing up for mystery shopping apps is another great way to make money quickly and easily. If there are tasks in shops near to you then you can start earning money right away! Two of the most popular apps in this category are Roamler and BeMyEye.
Roamler is a mobile app that allows users to complete small tasks, such as taking photos of store displays or checking prices, in exchange for cash rewards. These tasks are usually assigned by local businesses or brands and can be completed in a matter of minutes. Once you've completed a task, you'll receive payment in your Roamler account, which can be cashed out via PayPal or bank transfer.
BeMyEye is another popular mystery shopping app that allows users to complete tasks and earn money. With BeMyEye, you can complete tasks such as checking product availability, taking photos, and providing feedback on store displays. The app also allows you to earn bonuses for completing tasks within a specific time frame, which can help boost your earnings. Payment is made via PayPal, bank transfer, or gift cards. You can get £1 for free after you complete your first mission by using BeMyEye invitation code 0rg1zy when you join the app. Click here to sign up to BeMyEye

Both Roamler and BeMyEye are available for download on both iOS and Android devices. To start earning money with these apps, you'll need to create an account, complete your profile and wait for the task notification. The task will come with detailed instructions and a deadline to complete it. Once you've completed a task, you'll be paid according to the task's payout. These apps are a great way to make money while you're on the go, so give them a try and see how much you can earn!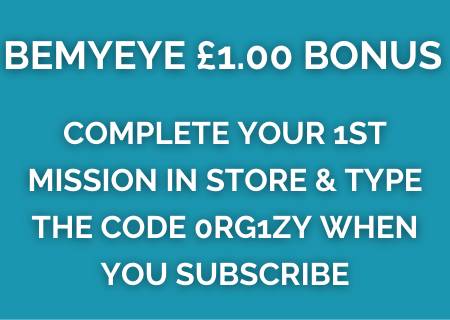 Take part in free money offers
Did you know, there are lots of ways to make some free money? Many companies give away real free cash to new customers, often without any invesment! I share over 75 ways to get free money in my regularly updated blog post. Simply click here to see all the free money offers and you'll find lots of ways to get some cash for free.
Sometimes there are instant cash offers, but for some of them you'll have to wait a bit longer to be awarded the free cash. It all depends on the terms of each free money offer and how long it takes for your account to be activated if ID is required.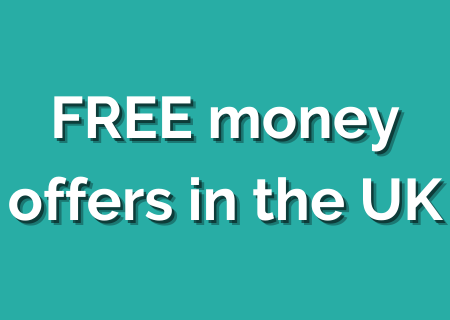 The final word on how to make money in one hour
Making money and receiving the cash in less than one hour is definitely a challenge. You can definitely make money in one hour in a variety of ways, but having that cold hard cash in your wallet is a bit trickier.
If you need the cash fast then the fastest option is to sell something on Facebook Marketplace. Next up would be matched betting if you haven't done it before and if there are some good offers you can complete right away.
And, of course, raiding your money boxes is always a great idea when times are tight!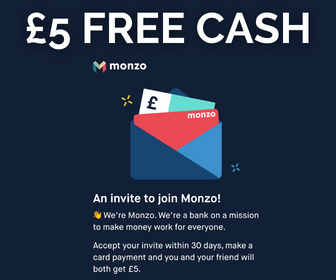 BEFORE YOU GO... Want to make more money?
Here are lots of real ways to make money from home for free and loads of ways to make money online with 60 ways I've tried and tested.
Are you creative? Here are creative ways to make money online if you need some inspiration!
Love sharing great offers with friends? Make extra cash with these refer-a-friend schemes.
Subscribe to our newsletter for the best free money offers, money-making and money-saving tips we discover!