How to make money in one hour
Posted on
Sometimes there are times when you need to make money fast. You might have an unexpected bill to raise cash for or you might have ran out of your weekly spending allowance and need to do some food shopping.
Whatever the reason, here is how to make money in one hour online or at home. I love making money online and at home and these are some ways I've tested.
How can I make money right now?
Making money right now is quite a task to set yourself, yet it's a term that many people search for. Unfortunately money doesn't really grow on trees, but there are some ways you can make some extra cash fast with a little bit of effort.
Here are some of the ways you can make money in 1 hour or less from home, right now!
Make around £45 matched betting
It took me a long time to pluck up the courage to do matched betting which you'll already know if you have read my matched betting blog and followed my journey. I thought matched betting was a scam until I saw many reputable bloggers sharing their matched betting earnings. I signed up and became a matched bettor for two years in my spare time and earned almost £5700 in as little as 30 minutes per week.
The best thing was the day I signed up to try the first two offers on Profit Accumulator I chose matches that were ending soon to place my bets on and I made the £45 or so that they promised almost instantly!
It's also possible to make money very quickly with the bingo offers, but this isn't guaranteed cash. The best are the risk-free bingo offers, but it will depend on what offers are available on Profit Accumulator when you start your own matched betting journey.

Sell something on Facebook Marketplace
I am a big fan of selling our unwanted goods on Facebook Marketplace. There are some items that sell very quickly such as storage tubs, popular children's toys, bikes and furniture.
I don't have success with selling things like clothes or books on Facebook, so I save these for eBay.
When we've needed money quickly we have a good declutter and see what we can sell on Facebook Marketplace. If it's good quality and popular then I've sold things in as little as 20 minutes to someone locally!
The clear storage tubs are always really popular and as we have been decluttering our attic, we've had plenty to sell! They are always snapped up really quickly and I instantly get loads of messages.
You can list your items for sale on the main Marketplace, but I recommend signing up to lots of local selling groups as you can share your listing to 10 of these right from the listing page.
Many local selling groups on Facebook have tens of thousands of members so it's very quick to sell reasonably priced good quality items.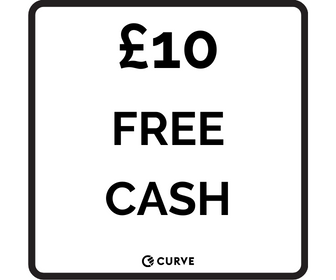 Cash in your money box change
We always have three money boxes on the go at once; one is Bella's with her footprints on as a baby, another is a dinosaur that Reuben painted and the third is a piggy bank that Ben's mum gave us for the kids one year full of change for their bank accounts!
We have these three money boxes sitting on the kitchen windowsill and we put everything under a 50 pence piece in them so all our 20s, 10s, 5s, 2s and 1ps. It's such a habit to empty my purse of change any time I've used cash that I don't even think about it.
We usually leave them until they are full and then take them to the bank to use the coin drop machine to cash them in and divide them between all our savings.
Last time we only had two money boxes full (the dinosaur is a new addition!) and we had over £100 in change!
I'd only predicted something like £30-£40 so we were really surprised. It does add up!
Sometimes we have had to sneak some change out when we've needed small amounts of cash for non-uniform day payments or small bits of pocket money for the kids.
If you have a money box sat around and need some cash now then you might be surprised at how much change you've collected.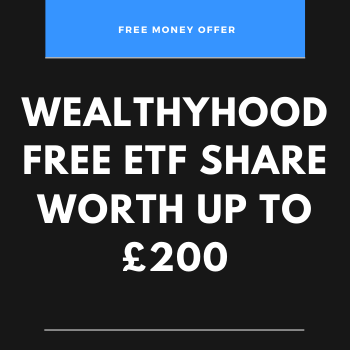 Sign up to Roamler
Roamler is a website app with mystery tasks for you to perform in stores. You'll need to complete the first few unpaid tasks to learn how the app works before you are allowed access to the paid tasks.
Once you're through to the paid tasks then it's as simple as going to the store and completing the task properly to get paid.
Whilst they say tasks can take up to four hours to be confirmed, I've had many tasks approved much quicker than this, especially the quicker tasks, and I've been able to cash out my earnings within the hour.
I usually save them up and cash out once I've earned over £20 as they charge a fee if you cash out anything £20 and under, but you can cash out if you want to.
Click here to get a Roamler invite code!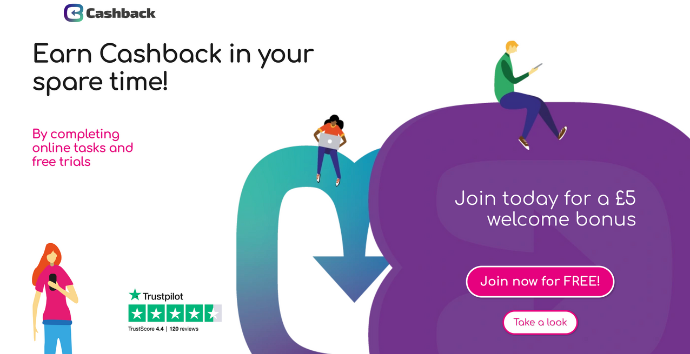 Complete some free money offers
There are lots of ways to make some free money which I share on my free money offers page. Simply click the link and you'll find lots of ways to get some cash for free!
You'll definitely be able to make some money within one hour, but you might need to wait a while to get the actual cash!
I also share loads of ways to make money from home on my blog so you can find lots more inspiration if you have a bit more time or can wait for a pay-out.
Check out my income reports to discover even more ways to make money at home.
Making money and receiving the cash in less than one hour is definitely a challenge. You can definitely make money in one hour in a variety of ways, but having that cold hard cash in your wallet is a bit trickier.
If you need the cash fast then the fastest option is to sell something on Facebook Marketplace. Next up would be matched betting if you haven't done it before and there are some good offers you can complete right away.
And of course raiding your money boxes is always your first best bet! There are lots of creative ways to make money online if you need some!
More ways to make money from home:
How I made £32000 from home in 2018-19
5 tried and tested ways to make money as a UK stay at home mum
Easily make money from home by testing websites with Whatusersdo
Make money online testing websites and apps with UserTesting
How I earn up to £50 per hour matched betting from home
Get paid doing simple tasks from your phone with Streetbees
Earn cashback on things you already buy
Not sure about Matched Betting? Make £40 now to see if it's for you!
Make money in your free time with RedWigWam (perfect for busy mums)
Make money online with OhMyDosh!
Make money at home from receipts with Receipt Hog and Shoppix
Make extra money online with YouGov
How to make money from your phone with Roamler
20 ways to make and save more money in 2019
Make money at home searching the web
Make money at home with Prolific Academic
Make money online with Crowdville
HuYu– earn gift cards with your supermarket receipts
SnapMyEats–Amazon gift vouchers in exchange for your food receipts
Get paid when you see ads online with Gener8
How to make money by featuring in the media
Make money online with get paid to website 20 Cogs