Curve Promo Code £10 Free Cash
Posted on
If you're looking for a Curve promo code in 2023 then I have a referral link so you can get £10 free cash! Learn what the Curve app is and how you can easily get some free money to spend on whatever you want.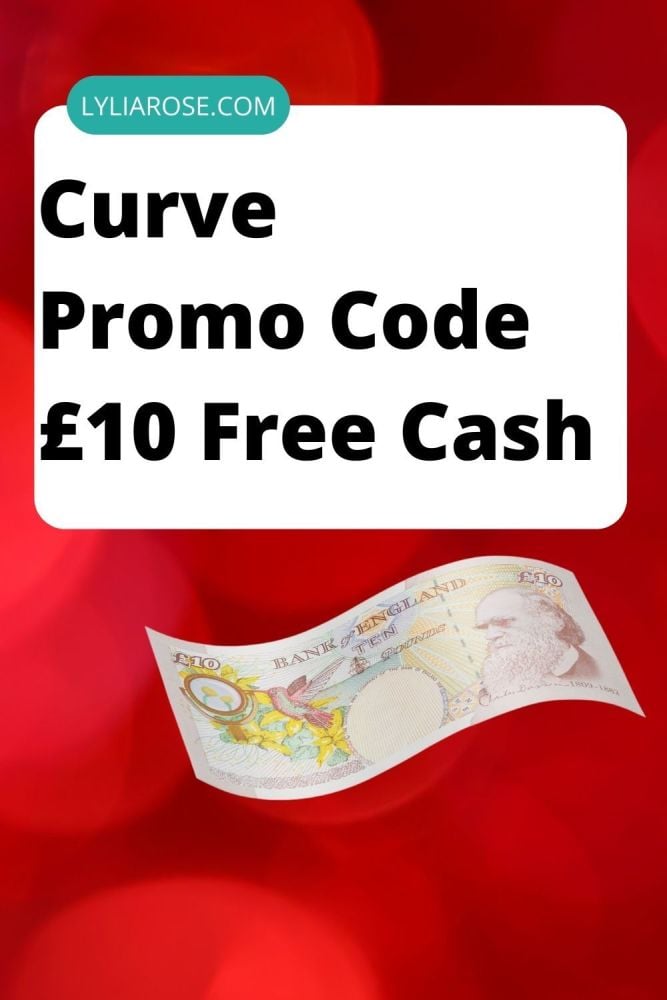 Curve promo code for £10 free cash
Sign up to the free Curve app and get £10 free cash to spend on whatever you like!
Click here to sign up to Curve with my referral link!
How to get your free £10 Curve cash
Spend at least £10 using your Curve card within 14 days to get your free cash.
The Curve card links to your own debit/credit cards, so you can spend your own money from your own card to get your free £10 cash!
The free Curve card and app combine your credit cards, debit cards, and loyalty cards in one. You can even add receipts. So it's the only card you need to carry. And the only PIN you need to remember.
The free cash is added to the Curve card as Curve cash and can be spent on whatever you want using your Curve card.
You don't need a Curve app promo code for this offer - simply click here and sign up to get £10 free cash! You'll be taken to the Curve £10 free cash offer page with further instructions.
T&Cs apply.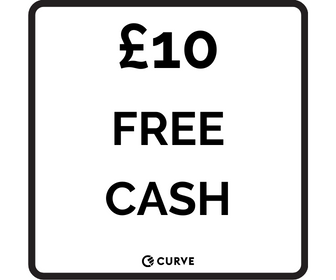 What is the Curve app and Curve card?
Curve is a different type of debit card. It's not actually a current account, but it's a clever app and Mastercard debit card that can link to all your existing credit cards and debit cards.
You sync your existing cards to the Curve app and choose which card you want to pay with. Then you can simply carry around one card, the Curve card, to make all your purchases. Or add your Curve card to Apple Pay to pay via Curve.
Use the app to easily choose a different card to pay with.
Made a mistake? Meant to pay on your credit card and not your debit card? You have 30 days to change the card you paid with!
It's a pretty clever feature that puts you in charge of your money even more.
Just recently I paid accidentally on a card I wasn't meant to. I simply wasn't paying attention in the shop. If I had used the Curve card to pay then I could have reversed this decision and paid on the correct card at the click of a button!
Ultimately, the idea is that you only have to carry one card around with you. If you have loads of cards, then it will make your life easier. Instead of lugging around a heavy wallet packed with different cards and struggling to find the right one at the till, you simply carry the Curve card instead and choose the card you'd like to pay with on the app.
Sign up for the free Curve app using my special invite link and get £10 free cash to spend on whatever you like.
Click here to sign up to Curve with my referral link!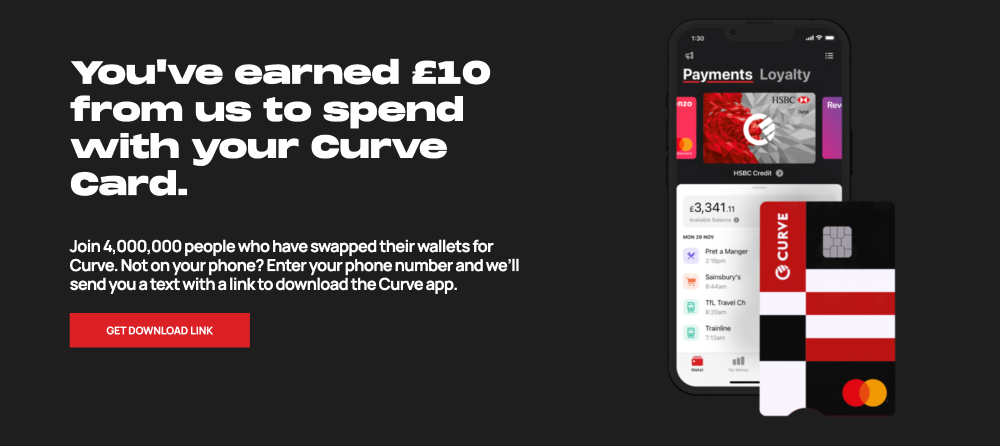 Is the Curve card free?
Curve has a free option and paid options. The prices range from £4.99 to £14.99, at the time of writing, for the paid options with the benefit of more features and rewards up the plans.
You can join Curve completely free and stay on the free plan.
The features and benefits of the free Curve plan are:
Add up to 2 cards
Go Back in Time (3 uses/mo)
Create 1 Smart Rule
Fee-free FX (up to £1000)
No foreign ATM fees (up to £200/mo)
Cashback Rewards
Make money referring friends with your unique Curve app promo code
With Curve, you can also see all your spending in one place for all the cards you link, making money management even easier.
Click here to sign up to Curve with my referral link!
Is Curve a credit or debit card?
Curve is a Mastercard debit card, so you can use it online and in stores wherever the Mastercard is accepted.
It's not a current account or a prepaid card, so you don't add funds to the Curve card. You simply link your cards, both credit and debit, to the Curve app and select which card you want to pay with.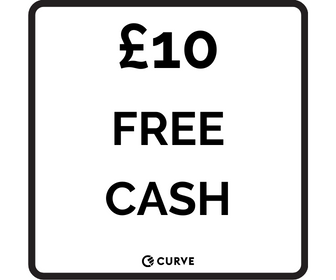 Curve refer a friend - get even more free money!
You can make even more free cash from Curve by referring your own family and friends. You will get your own Curve referral code to share with other people. When they use your code and make at least 5 purchases worth £5+ via Curve, you will each get £5 cashback on the Curve card!
Sometimes the offer changes. Previously it's been 1% cashback for a whole month on your spending. Check your app to see the latest refer-a-friend offer and terms. Go to: Account > Share Curve & Get Cashback > Invite Friends and you'll see the latest offer along with your Curve referral code and link.
Curve free money offer: £10 free cash
Sign up to the free Curve app and get £10 free cash to spend on whatever you like!
Click here to sign up to Curve with my referral link!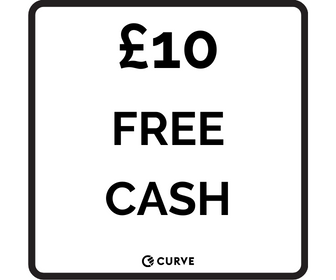 Want more freebies and free money?
Check out our articles on 70+ ways to get free money and plenty of other real ways to make money from home for free.
Learn how to get free food, free cryptocurrency and even how to get free shares.
Don't forget to subscribe to our newsletter for the best free money offers, money-making and money-saving tips we discover!