Real ways to make money from home for free
Posted on
There are lots of real ways to make money from home for free. You can get free cash using certain apps and websites, you may be entitled to free things because of your age or situation, you can get free bonuses for retirement, and there are many other savvy tricks to getting freebies in the UK from money to food to goods!
Here's a huge list of legit ways to get free money to get you started.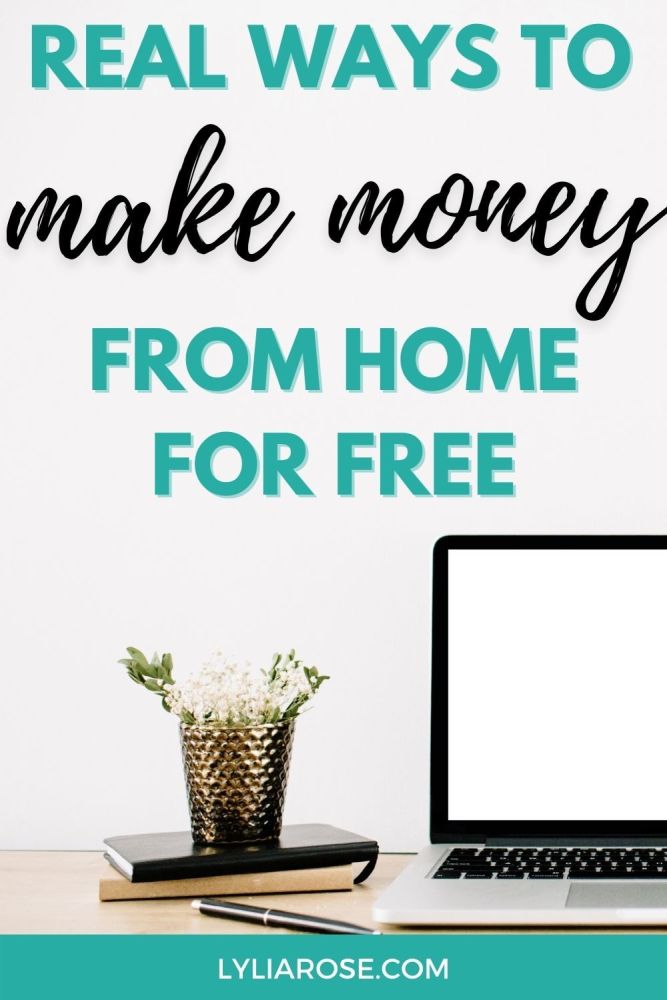 Table of contents
Free money for signing up
There are lots of companies that will give you free money for signing up to their apps, websites or services. In many cases, you can get money completely for free as a new customer, without ever spending a penny. Some offers are completely free, others require a small deposit such as £1 which is often withdrawable once the offer is complete and there are others that require investment for a little longer.
As well as free money, there are offers like this zilch free £15 Amazon voucher offer where you can get free gift cards. I share many of these offers on my website which I have tried and tested. You can explore my top menus for some of the best ways to get free money in the UK right now with new customer signup offers.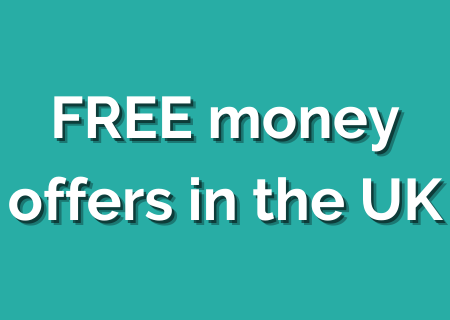 Get free money back on purchases with cashback
There are lots of cashback sites that give you cashback on your online shopping, insurance, travel and so much more. We managed to get cashback on our National Trust membership using TopCashback, as well as booking MOTs and services with Formula1. It's not just shopping, but many things you might purchase or book online.
Quidco is another popular cashback website too that sometimes has different cashback offers to TopCashback.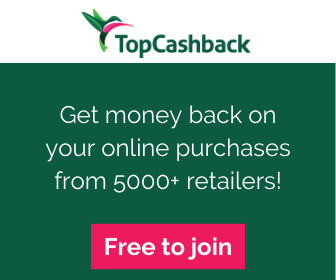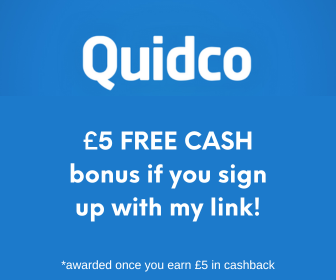 Get instant free money back on shopping, restaurants, fuel Airbnb and more with JamDoughnut gift cards
JamDoughnut is an amazing app where you can buy giftcards for popular High Street shops, restaurants, supermarkets, and more, with instant discount. We buy Sainsburys giftcards to do our weekly food shopping and get 4% instant cashback. We buy Morrisons giftcards to get our fuel for 5% instant cashback. We are doing up our house, so buy the B&Q giftcards with 5% instant cashback to save a small fortune on all our home improvements purchases. At the time of writing they also have 8% instant cashback on Airbnb giftcards.
The payout threshold is just £10 and you can withdraw straight to your bank account! There's no waiting for the cashback to clear. It's instant. Find out more in my full JamDoughnut app review or signup to JamDoughnut and get a £5 bonus with my referral code:
Get the JamDoughnut cashback app on the App Store or Google Play

Register on the app. Enter referral code 2XYM

Make your first purchase and receive 500 bonus points worth £5 in free money!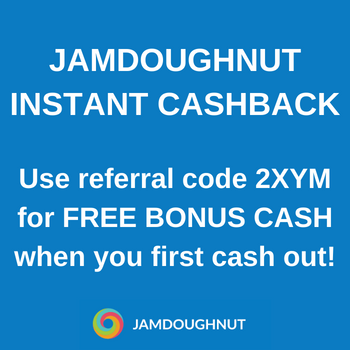 Use get paid to apps
There are many apps such as Streetbees which will pay you to complete short surveys, but also to do little tasks. For example, I was once paid to film myself make a cup of tea! I guess it was market research for a tea brand. Use my referral code 7754OB and sign up at http://onelink.to/streetbees to get started!
Search the internet and get paid
With both Qmee and Swagbucks you can get paid real cash by searching the web! By using the Qmee browser extension you'll sometimes get their search results to the left of your screen when searching on other search engines like Google; click these and you'll get paid.
On Swagbucks, they have their own search engine you can use to get paid for searching the web. It couldn't be easier to get paid for doing something you're already likely doing every single day!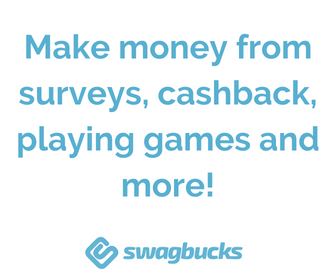 Switch bank accounts to earn free money
Many banks offer money for switching your current account to them! Many even take the hard work out of the switch and change over all your direct debits and standing orders on your behalf, making the whole process really straightforward. Do check the terms though as you may have to deposit a certain amount in the account each month to qualify for the free cash.
If you have a limited business or are self-employed then you can get £50 free cash for signing up to the Tide business account and for spending at least £500 in the first three months. Enter referral code K754KJ when signing up.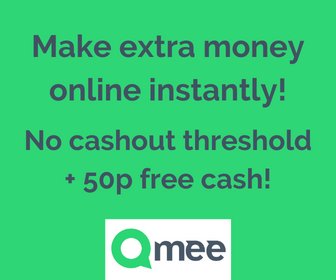 Signup for refer a friend schemes and share with your friends and family
There are loads of amazing refer a friend schemes in the UK, and beyond, which will pay you for each successful referral. You might already have noticed when you buy certain things online, you'll sometimes get an email offering you a reward for referring your friends. You might get money-off your next purchase, but there are also many companies that will actually pay you cash for each referral.
Check out my whopper of a list of the best UK refer a friend schemes that I know about which you can join too. I share how much you can make for each referral and how to get started!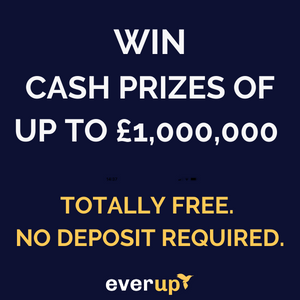 Get a 25% free cash bonus for retirement with a LISA
Such an amazing opportunity to get a whopping 25% cash bonus on retirement savings. That's a free £25 for every £100 you save! The lifetime ISA for retirement offers a 25% bonus on savings of up to £4000 per tax year, giving you up to £1000 in free cash towards your retirement.
There are conditions for the LISA, such as the age you can withdraw, and you can find out more in my Moneybox LISA review.
It's an amazing deal and you can make a lot of free cash for your senior years, providing you don't withdraw before age 60 otherwise you'll lose the free 25% bonus cash and have a penalty for withdrawing early. This is a long term free money offer and you can save in a LISA between ages 18 and 50.
Here's a quick roundup of some of the main conditions and benefits of the LISA:
It can only be opened between ages 18-39

Payments can be made each tax year until age 50

The money can be withdrawn without penalty from age 60

A maximum of £4000 can be saved each tax year until age 50

A 25% government bonus will be added to the savings

If you have it from age 18-50 and save the maximum, then you will benefit from £33000 of bonus cash

The 25% government bonus will only be added for savings added each year until age 50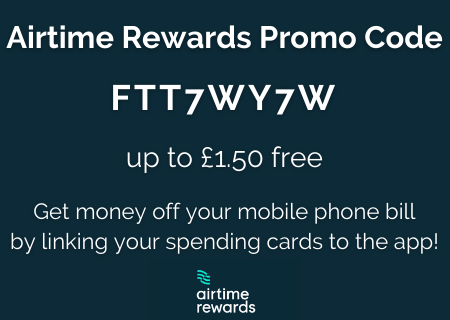 Claim and backdate marriage allowance
If you're married or in a civil partnership and one of you earns £12,570 or less each year, then you can claim marriage allowance allowing you to reduce the higher earner's tax bill each year. You can even backdate it to 2018! There's more information on the government website. They say:
"Marriage Allowance lets you transfer £1,260 of your Personal Allowance to your husband, wife or civil partner. It's free to apply for Marriage Allowance. This can reduce their tax by up to £252 every tax year (6 April to 5 April the next year). To benefit as a couple, you need to earn less than your partner and have an income of £12,570 or less. Your partner's income must be between £12,571 and £50,270 (£43,662 in Scotland) for you to be eligible. You can backdate your claim to include any tax year since 5 April 2018 that you were eligible for Marriage Allowance. If your partner has since died you can still claim - phone the Income Tax helpline."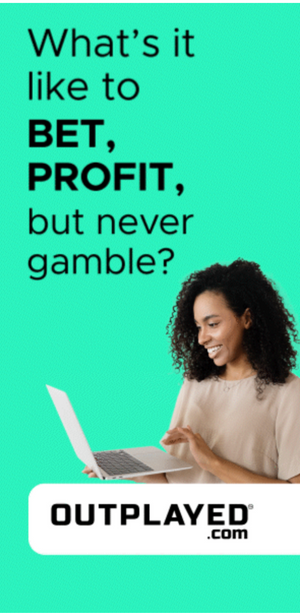 Get free cash from receipts with these receipt scanning apps
Never throw away your receipts as you can actually make money with them! There are many receipt scanning apps that will actually pay you in real cash and also gift vouchers for uploading your paper receipts to their apps. Some let you send in e-receipts too.
The receipt snapping apps I currently use are Amazon Shopper Panel, Huyu, Shoppix, Storewards, SnapMyEats and Zipzero. Here's a list of receipt scanning apps in the UK with some referral codes included so you can get some bonus welcome points to start!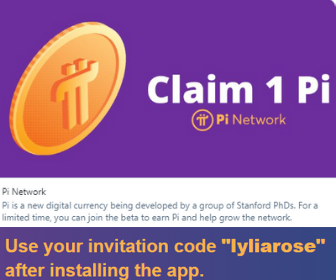 Get free stuff and money-saving perks if you're over 60
There are many perks to being a senior including getting free stuff for seniors over 60 and other money-saving perks. For example, you may be entitled to a free bus pass which will free up your own cash and keep it in your wallet to spend on other things.
There are other perks to being 60 or older too, such as saving money on rail travel with discounted railcards for seniors, free prescriptions, free eye tests, cheaper tickets for days out and events, as well as a reduction in council tax.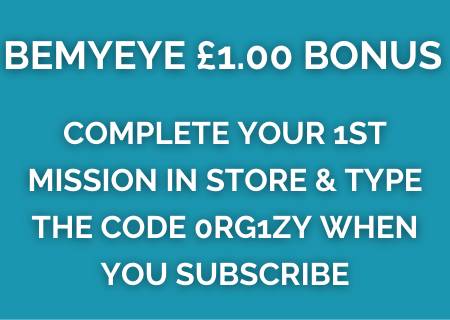 Share your opinion in exchange for real cash
Some companies will pay you for your opinion on certain things like current affairs. If you love sharing your opinion, then you might just love to share it online in exchange for money using free websites and apps.
There are lots of sites that pay you for your opinion such as YouGov where you answer surveys for points which can be exchanged for cash once you have enough points. Sign up to YouGov here and get paid for your opinion.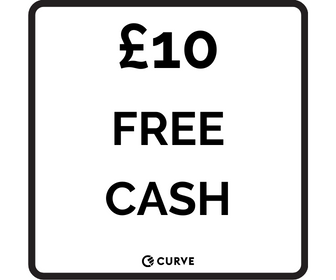 Complete surveys for cash
Why not use your spare time that might otherwise be wasted, such as when you're in a car as a passenger or even multitask whilst on an exercise bike, for example, or when watching TV, to complete online surveys for cash? There are many online survey websites that will pay you. These include Qmee and Swagbucks, as well as many others. Check out these reviews of survey and poll sites that pay, to get you started:
Love winning cash prizes?

I always have giveaways running, with real cash prizes! Find them here: https://t.co/S23iV6UUB6#win #prize #giveaways #comp

🥳🥳🥳 pic.twitter.com/XVz5yjG4Wg

— Victoria (@LyliaRose) July 6, 2022
Use cashback debit cards to earn money back on your everyday spending
Keep an eye our for cashback debit cards that let you earn a certain percentage of your spending back each month. In recent years I have managed to use Curve to get 1% cashback on purchases and Chase to get 1% back on purchases. It really adds up, especially if you pay big bills with your debit cards too and not via direct debit.
You can also get some credit cards with cashback deals, but be aware of annual charges and be sure to pay your balance in full at the end of each month to prevent getting into debt.
Use loyalty cards in shops
Don't miss out on free money off the things you buy in the places you already shop! Get loyalty cards for anywhere you shop that offers one for money-off vouchers and free goods.
Some of my favourites include Tesco Clubcard, Nectar, Boots Advantage Card and Holland and Barrett Rewards For Life. These cards regularly give me money off my purchases and even allow me to get entire items for free.
Restaurant and cafe loyalty cards and apps are also great to get free food. I love the Costa app for free coffee and cake. Sign up to the Costa coffee app and get 5 free beans by using my invite code SV77B. Once you have 8 beans, you can get a free drink of your choice. On your birthday they'll add a reward to the app so you can get a free cake!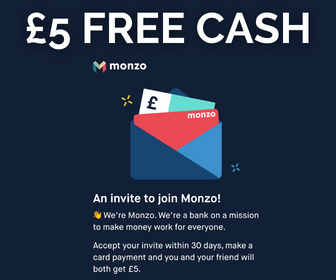 Use reward credit cards
There are some smart ways to use a credit card. We use ours for regular monthly spending which we pay back in full at the end of every month. We do this so we can earn the loyalty points on the Tesco Clubcard credit card. These clubcard points can then be used as money-off vouchers in Tesco, towards a Tesco mobile phone bill, or we often increase their value by exchanging for restaurant vouchers.
We've also used the Sainsbury's credit card previously to earn Nectar points on our regular family spending which we put towards our Sainsbury's or eBay shopping. Use the credit card reward points you have collected in place of cash for wherever they can be spent.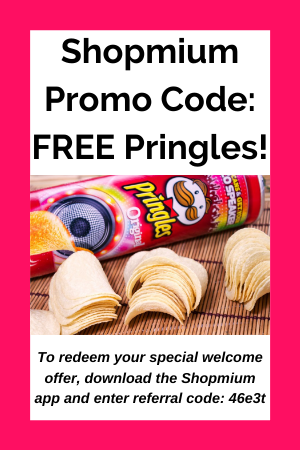 Get free stuff from freebie websites
In the UK, there are a number of websites which offer freebies and sample products to consumers. Freebie sites make it possible for people to get free samples - from clothes to makeup, from food to home decor. They also make it easy for consumers to get these samples without having to spend money on them, thus saving you money on items you might buy anyway, or saving you from wasting money buying something that's not good.
I have an offer for the app Shopmium so you can get a free tube of Pringles! Simply download the Shopmium app by clicking here and enter my referral code 46e3t to get your free tube of Pringles. Buy them, snap you receipt and they'll send the money to your PayPal account.
Make money matched betting in your spare time - free trial with Profit Accumulator
Matched betting was one of my favourite ways to make money at home. It was a really fast way to make a lot of cash, quickly, when I first signed up. I share my entire matched betting story and experience in my matched betting blog.
I did matched betting for two years, but many others continue for much longer. Some even use it to make a full-time living! For me, it was a great side hustle in my spare time and very lucrative in the first few months.
Many people fear it's complicated, but you don't need to know anything about betting, sports, casinos or esports to be a matched bettor. I don't know a single thing!
If you sign up to the Profit Accumulator free trial they will show you exactly what to do with step-by-step matched betting instructions, video guides, a huge forum and very responsive customer service team.
They want you to profit and make it very easy with their software that does all the hard work for you and their easy to follow instructions.
I didn't 'get it' when I started out, but after completing a few offers and making money I eventually worked out how it all works!
Profit Accumulator free trial
It's not completely free as you'll need to invest a little to place the first bets in order to make the free cash for the free bet offers. However, there is a free trial with Profit Accumulator so you don't need to subscribe to get step-by-step instructions and use some of their software to make around £40 with the first couple of offers.
When you make money following their instructions it really does feel like free cash! I was amazed it worked.
Profit Accumulator will show you the first offers without subscribing so you can get a feel for matched betting, make some profit and see if it's for you.
Click here to give the Profit Accumulator Free Trial a go!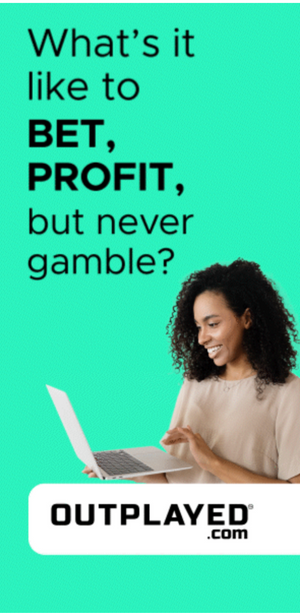 Earn cryptocurrency for free
As the cryptocurrency industry is booming, there are lots of companies that want to give you free crypto just for signing up. They obviously hope you'll remain as a customer after the initial signup offer. Many of these offers even let you trade the free crypto instantly and withdraw the cash straight to your bank account! Check out this list of free cryptocurrency offers we have tried and tested.
There's also a new cryptocurrency called Pi which isn't on the market yet to trade, but you can start mining it now for free straight from your mobile by using their app! To claim your first free Pi, follow this link https://minepi.com/lyliarose and use my username lyliarose as your invitation code.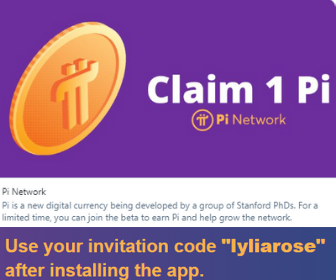 Bookmark this website for more free money offers!
If you love finding real ways to make money from home for free, then bookmark my website, and especially my free money blog post and refer a friend blog post, which are regularly updated as I find more offers. Find these and many more useful links below:
Reward debit cards
Many banks offer reward debit cards that give you money back each month for spending or other things. For example, we have the Chase debit card which currently gives 1% back on all purchases for the first year. We also have a Natwest Rewards account which we pay £2 for per month and get £5 back for paying our bills with direct debits. See if your bank offers any type of rewards debit card so you can get some free cash each month.
Earn free money towards your phone bill without doing anything!
By using the app Airtime Rewards, you can easily get free money towards the cost of your phone bill without doing anything!
Simply link your credit and debit cards to their app and spend with their partnered retailers such as Wilkos, Greggs, Morrisons and more for instant free cashback!
Enter Airtime Rewards promo code FTT7WY7W for 50p when you join and an extra £1 if you spend at one of the retailers within 7 days. Click here to sign up here to get started.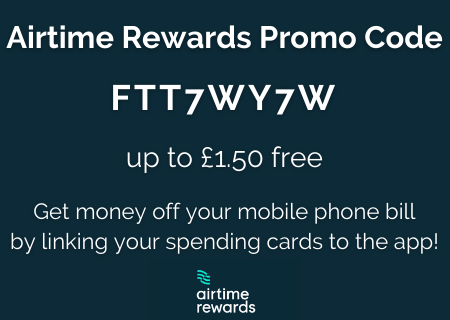 Get real cash back when you buy Amazon gift vouchers
By using an app such as EverUp you are guaranteed 1% cashback, but you could get up to 100% cashback when you buy Amazon gift cards using their app. At the time of writing, they also offer the same deal for Airbnb gift cards, Argos gift cards, IKEA gift cards, M&S gift cards and Primark gift cards.
Enter referral code RVIC312154ATMWQZ for a bonus! Open a cash account and verify. No need to deposit if you don't want to. Sign up to EverUp for free here: https://everup.onelink.me/9lgD/1c621c16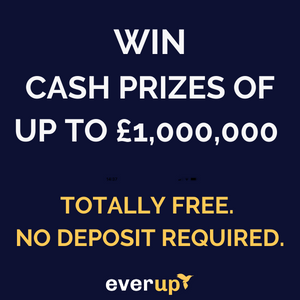 Sell your unwanted goods online, for free
It costs nothing to start selling your unwanted goods from the comfort of your own home. By using Facebook Marketplace you don't have to pay a penny to list and sell your items. You can opt for people to come to you to collect the item and for them to pay cash on collection.
Complete mystery shopping tasks online for free money
Mystery shopping apps sometimes have online offers, so if you shop online you can sometimes order a certain product and get paid to review it, as well as be reimbursed for the cost of the product! Free food and money for your honest opinion!
Apps I've seen online offers on include:
Make money from your mobile phone with Roamler tasks. Sign up with invite code LyliaRose today.
BeMyEye is an app that shows you mystery shopping tasks you can complete in stores or online to earn extra cash from your phone when out and about. Use code 0rg1zy when you sign up to get £1 for free!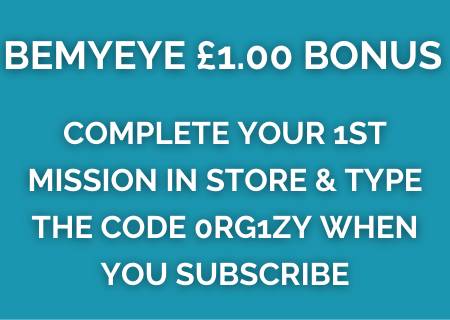 Find your lost bank accounts
There are so many different banks nowadays and banking apps. Is there a chance you've lost a bank account somewhere over the years? Have you forgotten about a bank account that might have money in it? If so, then check out Lost Bank Account which can easily help you locate your bank accounts and any funds you have in them.