How to make £1000 in a month online
Posted on
Making money from home has never been easier with the online world opening up so many money making opportunities. The below methods can be started today, by anyone, in the UK to make £1000 in one month online. This is a great way to make some extra cash if money is tight, you're saving for something expesnive, or just because you need some extra money for whatever reason!
I have tried all these methods and many other real ways to make money from home for free and base the amounts on how much I have made in my first month trying them, or my monthly average for one year.
You don't even have to leave your house as these side hustles to make 1000 a month can all be completed online. Read on to discover how to make £1000 in a month online to generate extra cash.
Originally posted in 2020. Updated in 2021 and 2022 :)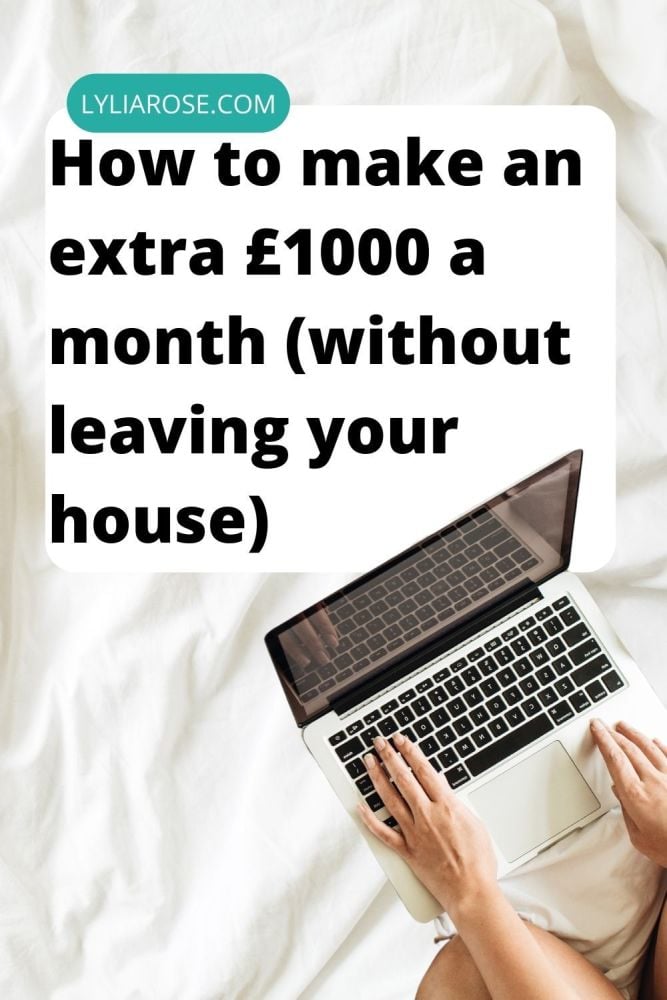 Free money offers and easy side hustles to make 1000 in a month
£650 Matched betting
You can actually make much more than this in your first month matched betting. I made over £740 in my first 40 days matched betting, but it all depends on the free money and bonus offers you do and how quickly you can build your matched betting bank. I made £300 in my first two weeks and was amazed that it really did work. If you're looking for how to make 1000 pounds quickly and you've not done matched betting and its most lucrative sign-up offers before, then this could be the best method for you.
Find my own matched betting story and FAQs here.
Matched betting is not gambling, but a legit way to make cash from home by extracting profit from free bet offers using mathematical calculations. It's not complicated though as Profit Accumulator will show you exactly what to do and they have software to find the best bets and tell you exactly how much to bet where and how much profit you'll make. You don't need to understand the maths... their software works it all out for you. I highly recommend them if you want to try matched betting.
Click here for Profit Accumulator's free trial and step-by-step instructions that make matched betting easy!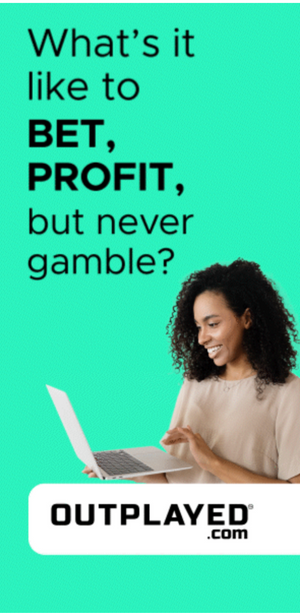 £150 Sell your unwanted items
Last year, on average, I made £150 per month selling our unwanted household items, toys and grown out clothes on eBay and Facebook Marketplace. It's amazing what you can sell. I almost took our old Virgin Media box to the local recycling centre as it was too old to return to Virgin for them for reuse, but I luckily checked eBay and saw people were actually buying them! I got £20 for what I thought was a useless bit of kit!
I'm pretty minimal, but as we have young kids they are always growing out of toys, books, shoes and clothes!
We've cleared out our attic and been ruthless in living a more minimal lifestyle. Most people have wardrobes full of clothes they don't really need or wear and attics/garages bursting at the seams with unused items.
Set a challenge to list three items per day from unused items in your attic or closet, on eBay or Facebook Marketplace, and you should easily make £150 or more from these listings. It can be overwhelming to declutter if you have a lot of items, but listing at least three per day is an achievable task and by the end of the month you could have 100 items for sale. So long as they sell for at least £1.50 profit each then you've made £150. if you have more valuable items, then you can make this £150 from a lot less items. Or you could make a lot more money, depending on what you have to sell.
You don't have to leave your house to sell online as you can offer local collection only, or you can now get almost every courier including Royal Mail (via eBay) to collect the parcels from your home insteaad of having to go out to post them.
£50 to £140 cashback.co.uk
cashback.co.uk is the new version of 20 Cogs. 20 Cogs was a 'get paid to' website where you had to take part in 20 offers and you could make on average £200. Their highest pay-out was £700! I made £126.18 profit when I took part, and they even let me skip two offers as I was already a customer of every option!
They have now changed to cashback.co.uk and you only have to take part in 15 offers to cash out! I made a profit of around £50 on this new site in 2022, but there's the potential to make much more. You can complete more than 15 offers to earn more as well as choose the higher value offers if you're not already a user of the sites listed.
£50 to £140 is a fair amount that you can make based on my experience of these websites and seeing what they say other people make (often much more than £140). I was already an existing customer for some of the offers listed which meant I couldn't do all the high paid offers and had to pick some lower ones.
Check out my cashback.co.uk review here!
Sign up to cashback.co.uk here for a £5 welcome bonus!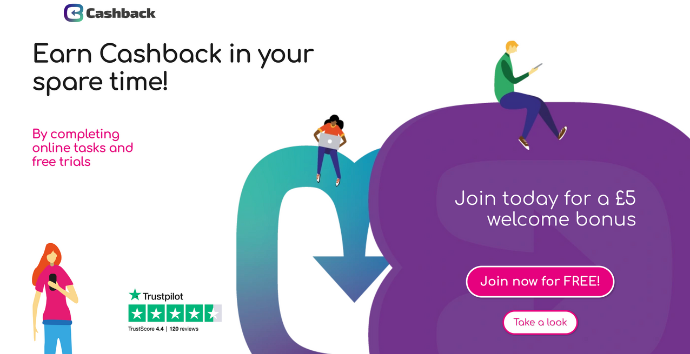 £40 Website testing
On average last year, I made £40 per month from website testing with sites like UserTesting in my spare time. You can make much more. In my best month I made over £100! I checked them way more often than usual and completed a lot more tests.
There are sometimes a few qualifying questions to see if you are suitable before you start a test and there are usually tests available every day. Tests tend to take 5-30 minutes to complete and payment takes around 21 days directly to your PayPal account.
£12 Prolific
Again, this is a modest amount and you can make much more. I complete studies online at Prolific to help academics with their research. Some are random games or challenges. They all pay varying amounts and are anything from one minute of your time to one hour.
Last year I made £12 on average each month, but this is pretty low for this site as there's plenty more to be made! I often miss tests or pass on them as I'm too busy, so it all depends on your availability when the tests pop up.
Learn more in my dedicated blog post how to make money at home with Prolific and discover a handy trick for a browser notifier I use to alert me of tests. Annoyingly, they don't email about every test so you'll need to install a browser extension to get access to as many of the studies as possible.
£10 - OhMyDosh!
OhMyDosh! is an amazing website where you can make money from all sorts of 'get paid to' offers, surveys and even cashback.
I got a £1 bonus just for signing up using a referral link and 50p for answering three really easy questions. I've managed to make money just by downloading an app to my phone and for signing up to free trials.
If you sign up to trials just remember to cancel them at the end of the trial period if you don't want to continue as a paid customer. Add a reminder with an alert to your phone calendar on the last day of the free trial so you don't forget.
You can make way more than £10 in a month. It depends how many offers you do. Check out the 'no spend' offers and 'lightning payout' offers for some quick, easy cash!
Read my OhMyDosh! review for more info.
Sign up with my OhMyDosh! referral link and you'll get a £1 bonus.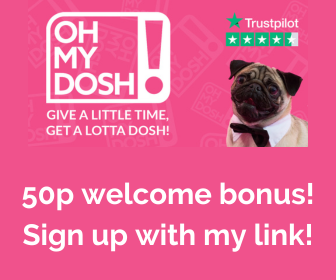 £10 free cash - Curve
It's a free Mastercard debit card with an app that saves you the hassle of carrying all your cards around at once. You simply add all your debit cards to the app and then use the Curve card to pay. Choose which of your cards you want to pay with in the app beforehand.
The free version lets you add two cards to the app. If you choose the wrong one to pay, you have 30 days to backtrack and move the purchase to a different card! You can do this three times each month on their free plan.
They have paid plans too if you want to add more cards or access more of their features. It's so handy for managing finances if you have multiple payment cards.
Get £10 free cash if you sign up to Curve for free by clicking here!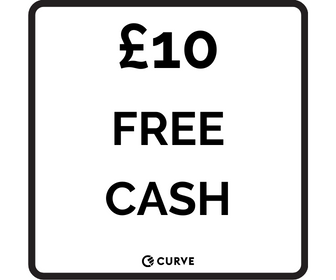 Final word on how to make 1000 in a month
This comes in at just over £1000 and you can easily make more than this by selling more on eBay or completing more surveys/website tests than I do, so you might even make way more! It all depends on how much time you can spare and how dedicated to the cause you are.
Find loads more free money offers on my blog too. I share plenty more offers and side hustles like this to make even more extra cash than £1000 in a month in the UK!
Want to make some extra cash?
Find loads of ways to make extra money at home on my blog, as well as my favourite side hustle in my matched betting blog.
To get started, you can make money online with 60 methods I've tried and tested.
Short on time? These methods can make money in one hour.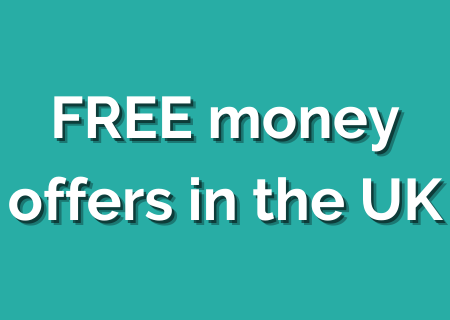 Subscribe to our newsletter for the best free money offers, money-making and money-saving tips we discover!