JamDoughnut cashback app: £5 free cash with my invite code
Posted on
JamDoughnut is a cashback app that gives automatic cashback on prepaid gift vouchers for the brands you love, including on supermarket gift vouchers so you can save on food shopping and fuel. By using my JamDoughnut referral code and making your first purchase, you can get £5 free cash added to your account! Simply enter JamDoughnut promo code 2XYM when signing up! Read on for full instructions and to learn more about this amazing cashback app and how you can quickly cashout £10.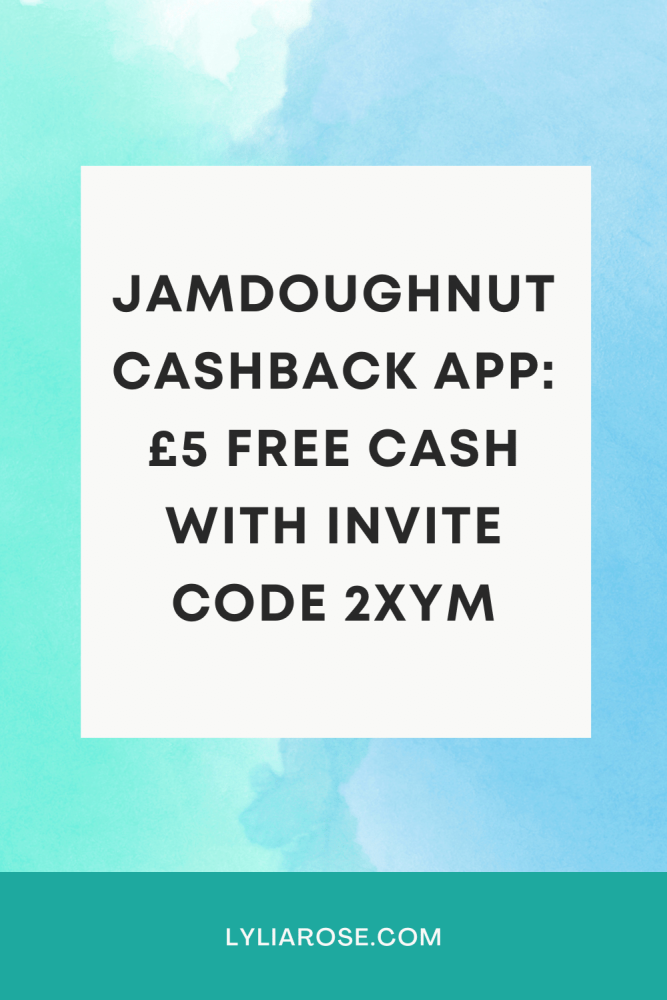 How to get £5 free cash with the JamDoughnut cashback app
Click here to get the JamDoughnut cashback app on the App Store or Google Play

Register on the app. Enter referral code 2XYM

Make your first purchase and receive 500 bonus points worth £5 in free money!
Once you have 1000 points, worth £10, you can cash out.
(When I signed up I got 100 points for signing up and 500 points when I made my first gift voucher purchase, so in total I got £6 added to my balance! Hopefully you'll get the same!)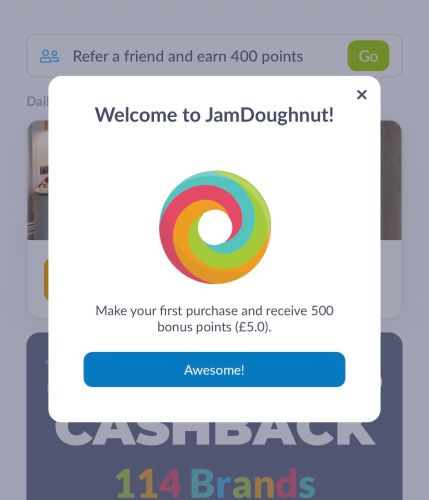 How I cashed out instantly on the JamDoughnut cashback app and saved money at the supermarket
Here's a great tip to reach the cashout threshold instantly. You can purchase gift vouchers at a discount for the supermarkets you shop in to release the free cash bonus.
I purchased £50 worth of gift cards for Sainsbury's in store and also £40 worth of gift vouchers for Morrisons. This is money I am going to spend anyway in the supermarkets. These come with cashback which is added to the points in the JamDoughnut cashback app. Along with the signup bonuses I then had £10 balance which I could cash out!
The wallet is also really handy as you can see all your gift cards in one place, so you can access them here when you are ready to use them in-store. Simply find them and scan the barcodes at the till.
The wallet also lets you see your savings rate, so I can see I have saved 4.4% on the supermarket vouchers which is a great saving on our food shopping! I've seen others use their Morrisons vouchers at the fuel station, making a 5% saving on fuel, so this is a great tip to save money with fuel prices rising!
How to cashout on the JamDoughnut cashback app
Simply choose to cash out on the Wallet screen and enter your bank details (name, sort code and account number). The cashout will be with you in 5 days. Easy!
My cashout was in my bank account same day.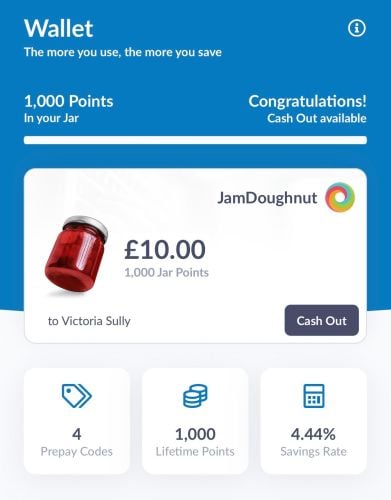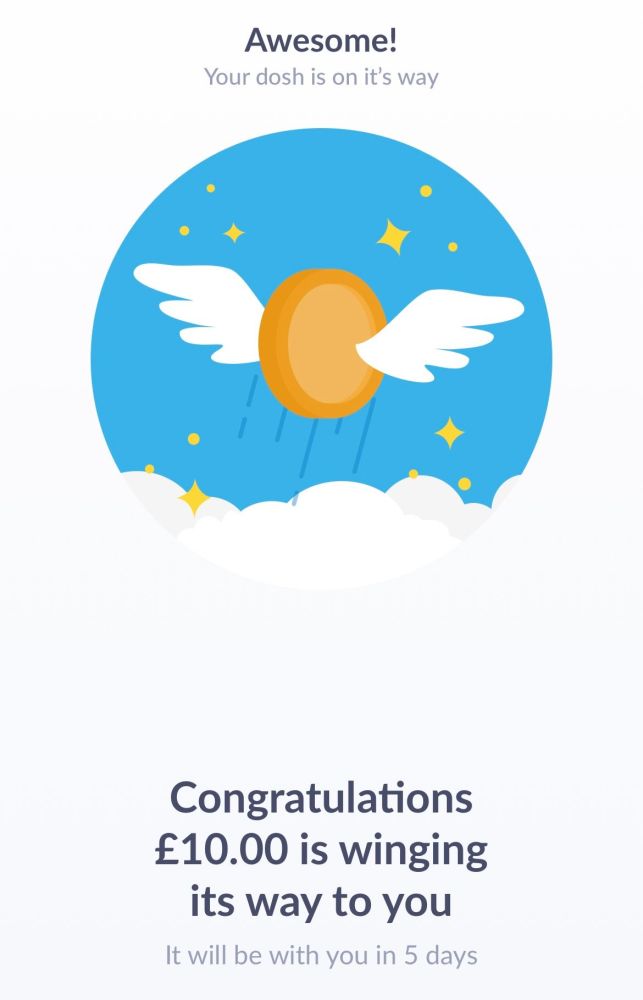 Make up to £1000 a year in cashback with JamDoughnut
"We're an awesome app that helps you save money and rewards you with points that you can convert to cashback of up to £1,000 a year.
Just load your regular spending into the app with our pre-paid deals, use the JamDoughnut barcode to pay in-store or online, and you're off." - JamDoughnut
Click here to get the JamDoughnut cashback app on the App Store or Google Play

Register on the app. Enter referral code 2XYM
What is JamDoughnut?
Here's the welcome email I received.
Looking to save even more money or get free money?
Check out my massive money-saving tips section and find some great deals on my voucher codes and how to get free money pages!
Check out my list of UK apps that turn receipts into cash and also this list of UK cashback sites to maximise your free cashback and savings.