Free daily lotteries with cash prizes in the UK
Posted on
Free daily lottery websites
As you know I love making money from home by various methods such as blogging, selling on eBay, matched betting, and many other money making ventures. In fact, I share a whopping 60 ways to make money from home that I've tried and tested and that's just for starters...
But did you know there are also ways to win money for FREE?
Yes, everyday there are companies that run daily lotteries in the UK and it costs you nothing to enter, but you can win real cash!
I take part in a few of these various free online lotteries each day. These are lotteries that cost nothing to enter and give away cash prizes every day for a few seconds of your time. With prizes that run into the thousands of pounds it's absolutely worth those few seconds each day!
Lotteries that don't cost a penny to enter
You've basically got nothing to lose, so you may as well sign up and give it a go. The only commitment is to check the sites each day to see if you are a winner. All these sites send a daily reminder email, so you don't even have to remember yourself. You have to claim the prize on the day if you are the winner, so make sure you do check your emails or you could miss out.
How do they make their money for the cash prizes? From us visiting their sites every day giving them ad revenue.
I've not won anything yet, but for a few seconds of my time each day it's worth checking. I've seen another blogger has won twice on one of the free lotteries! Amazing!
Below are the lotteries I take part in and links to where you can sign up too. Some of them are refer-a-friend links so I may get some extra points or something.
They do come and go so I'll try and update this regularly.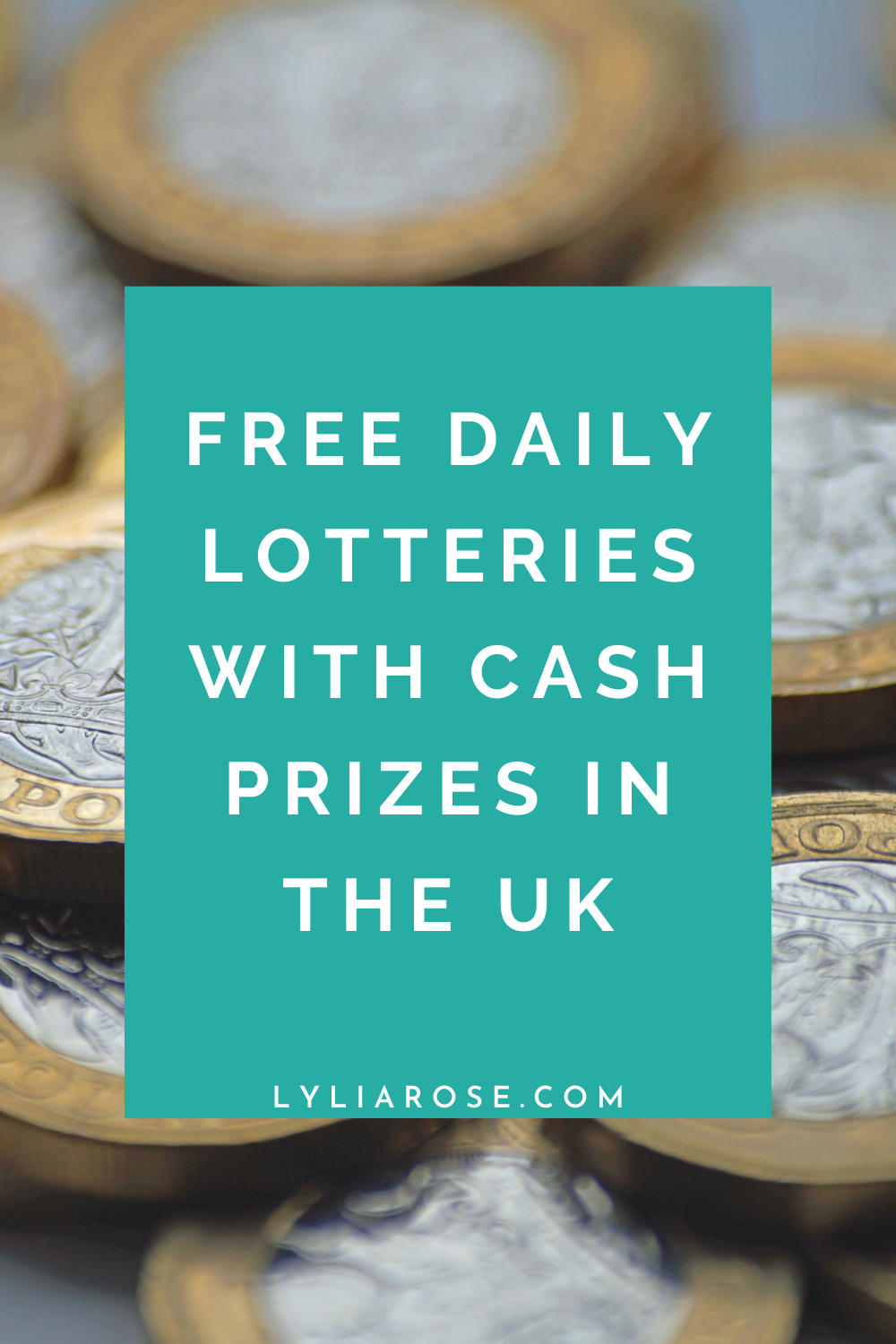 List of free to enter daily lotteries with cash prizes in the UK
Below are the free lotteries I enter every day in the UK!
Sign up for the email reminders. That way, you don't have to even remember to check each day as they email when each lottery is drawn.
Once signed up, you can share your own referral codes to get extra points or bonus cash that will be added to your winnings if you ever win.
Pick My Postcode
Your postcode is entered into a daily draw. The main prize is usually around £500 every day. There are some smaller bonus draws too. Plus, every day you check an extra 1p is added to your prize fund.
Sign up here: https://pickmypostcode.com/?ref=862218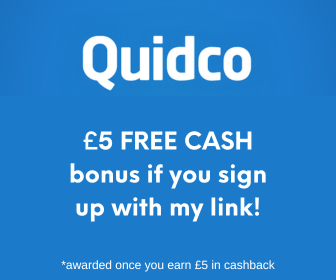 Free National Lotto
A chance to win in their daily £5 draw, a five-ball draw and a survey draw each day!
Sign up here: https://www.freenationallotto.com?ref=5433
Freemoji Lottery
A daily £5 draw that rolls over each day if no-one claims their prize.
Pick five emojis to enter each day here: https://freemojilottery.com/
Win a Dinner
In this great daily and FREE lottery, you can win a dinner!
It's in the form of food gift vouchers for restaurants and takeaways.
The lucky winners (there are a few each day) get to choose their voucher from that day's selection.
Sign up at https://winadinner.com
OhMyDosh!
OK, so this one isn't a lottery, but I've just noticed the amazing OhMyDosh website gives away £10 every single day - amazing! Simply log in to your OhMyDosh account to see the winner at the top left each day. You will have to remember to log in each day to check this one.
Plus, you can make money from this website too if you're looking for ways to make extra cash from home.
They also have a weekly giveaway where they give £50 to one user who has shared their referral link that week!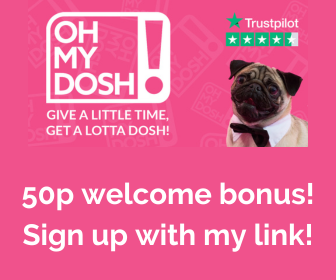 I'll let you know if I have any winnings. Good luck!
More ways to make money from home
How I made £32000 from home in 2018-19
5 tried and tested ways to make money as a UK stay at home mum
Easily make money from home by testing websites with Whatusersdo
Make money online testing websites and apps with UserTesting
How I earn up to £50 per hour matched betting from home
Get paid doing simple tasks from your phone with Streetbees
Earn cashback on things you already buy
Not sure about Matched Betting? Make £40 now to see if it's for you!
Make money in your free time with RedWigWam (perfect for busy mums)
Make money online with OhMyDosh!
Make money at home from receipts with Receipt Hog and Shoppix
Make extra money online with YouGov
How to make money from your phone with Roamler
20 ways to make and save more money in 2019
Make money at home searching the web
Make money at home with Prolific Academic
Make money online with Crowdville
HuYu– earn gift cards with your supermarket receipts
SnapMyEats–Amazon gift vouchers in exchange for your food receipts
Get paid when you see ads online with Gener8
How to make money by featuring in the media
Please pin me!