Free Daily Lotteries with Cash Prizes in the UK
Posted on
As you know I've loved making money from home since 2012 by various methods such as blogging, selling on eBay, matched betting, and many other money making ventures. In fact, I share a whopping 60 ways to make money from home that I've tried and tested and that's just for starters...
But did you know there are also ways to win money for FREE?
Yes, everyday there are companies that run daily lotteries in the UK. It costs you nothing to enter and you can win real cash!
I take part in a few of these free online lotteries each day. These are lotteries that cost nothing to enter and give away cash prizes every day for a few seconds of your time. With prizes that run into the thousands of pounds it's absolutely worth those few seconds each day! I'll share a list of the free lotteries and raffles I know about and like to enter below.
Free Daily Lottery Websites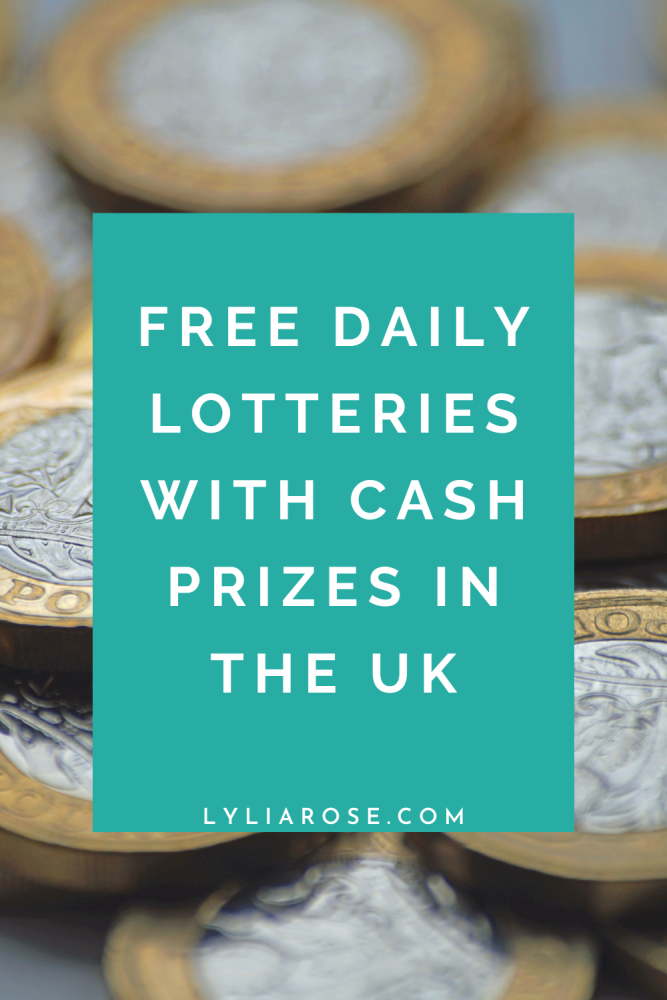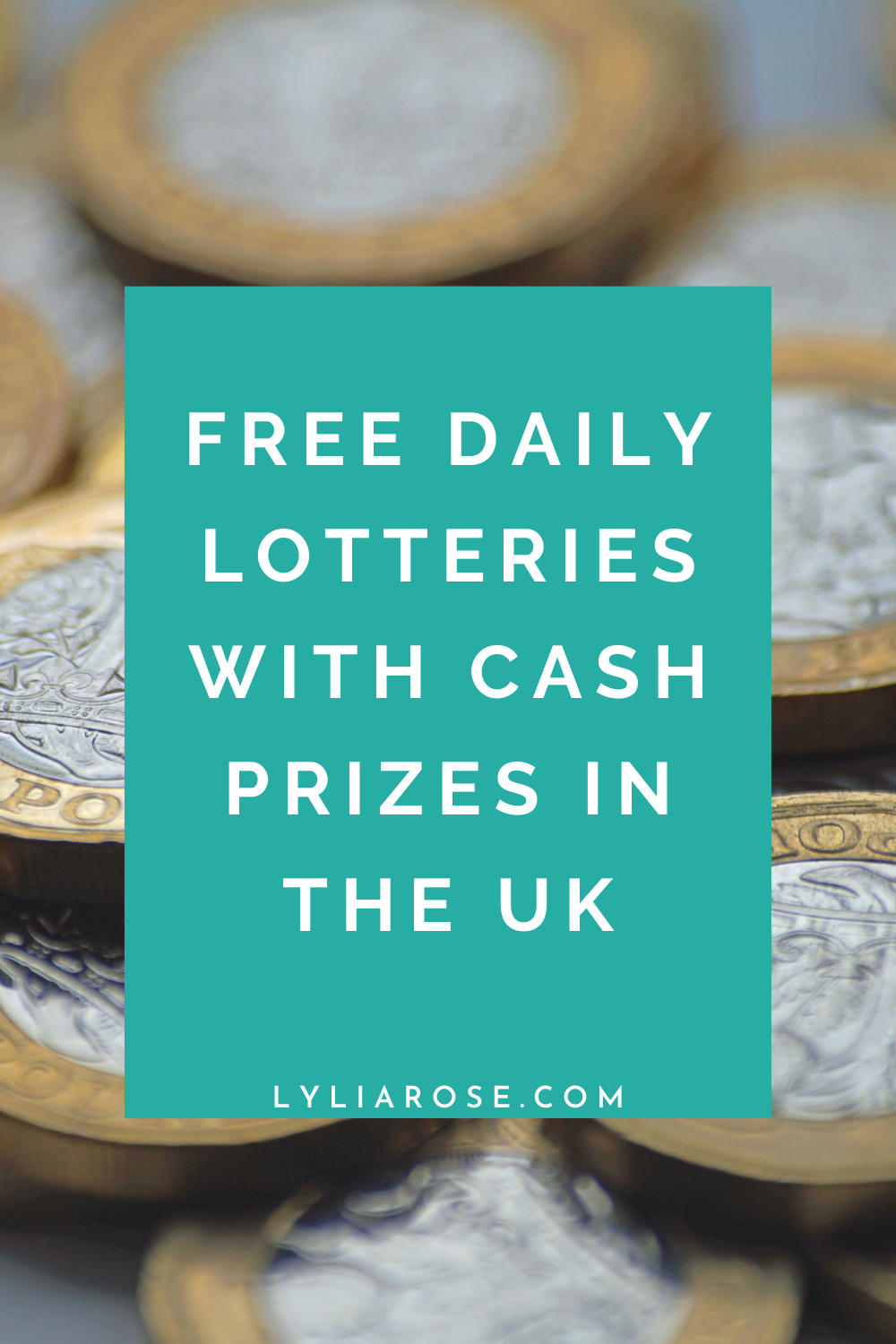 Lotteries that don't cost a penny to enter!
You've basically got nothing to lose, so you may as well sign up and give it a go. The only commitment is to check the sites each day to see if you are a winner. All these sites send a daily reminder email, so you don't even have to remember yourself. You have to claim the prize on the day if you are the winner, so make sure you do check your emails or you could miss out.
How do they make their money for the cash prizes? From us visiting their sites every day giving them ad revenue.
I've not won anything yet, but for a few seconds of my time each day it's worth checking. I've seen another blogger has won twice on one of the free lotteries! Amazing!
Below are the lotteries I take part in and links to where you can sign up too. Some of them are refer-a-friend links so I may get some extra points or a small commission.
They do come and go so I'll try and update this as regularly as I can, when I learn something has changed, but please note the offers are subject to change at any time.
List of free to enter daily lotteries with cash prizes in the UK
Below are the free lotteries I enter every day in the UK!
Sign up for the email reminders. That way, you don't have to even remember to check each day as they email when each lottery is drawn.
Once signed up, you can share your own referral codes to get extra points or bonus cash that will be added to your winnings if you ever win.
Pick My Postcode
Your postcode is entered into a daily draw. The main prize is usually around £500 every day. There are some smaller bonus draws too. Plus, every day you check an extra 1p is added to your prize fund.
Sign up here: https://pickmypostcode.com/?ref=862218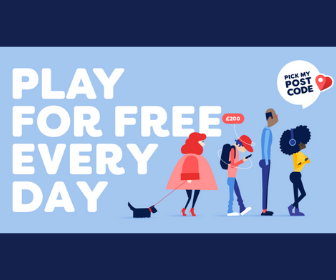 JamDoughnut
The amazing JamDoughnut cashback app gives away free cash everyday!
Click here to get the JamDoughnut cashback app on the App Store or Google Play
Register on the app. Enter JamDoughnut referral code 2XYM to receive free bonus points for free cash after your first cashback.
Check the Daily Doughnut tab on the app (the little newspaper button, bottom left). Check this daily for a chance to win a £10 cash prize.
There are also many other regular prizes and competitions on the app!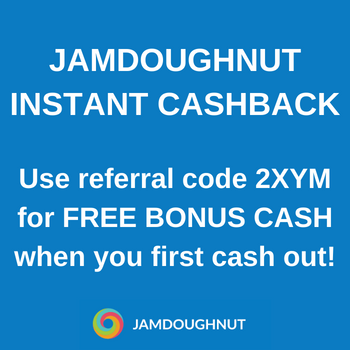 Free National Lotto
A chance to win in their daily £5 draw, a five-ball draw and a survey draw each day!
Sign up here: https://www.freenationallotto.com?ref=5433
Freemoji Lottery
A daily £5 draw that rolls over each day if no-one claims their prize.
Pick five emojis to enter each day here: https://freemojilottery.com/
Win a Dinner
In this great daily and FREE lottery, you can win a dinner!
It's in the form of food gift vouchers for restaurants and takeaways.
The lucky winners (there are a few each day) get to choose their voucher from that day's selection.
Sign up at https://winadinner.com
OhMyDosh!
OK, so this one isn't a lottery, but I've just noticed the amazing OhMyDosh website gives away £10 every single day - amazing! Simply log in to your OhMyDosh account to see the winner at the top left each day. You will have to remember to log in each day to check this one.
Plus, you can make money from this website too if you're looking for ways to make extra cash from home.
They also have a weekly giveaway where they give £50 to one user who has shared their referral link that week!
Click here to sign up to the OhMyDosh website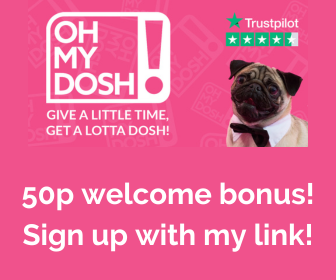 Freejackpot
A free daily draw to win £250, plus a monthly draw to win £1 million!
They also have lots of ways to earn extra entries from playing games to watching videos.
You'll get entries for signing up with my referral link, plus a £1 voucher balance which you can put towards a gift voucher for your favourite store.
Click here to sign up to Freejackpot
Keep reading for weekly lotteries and more cash prizes...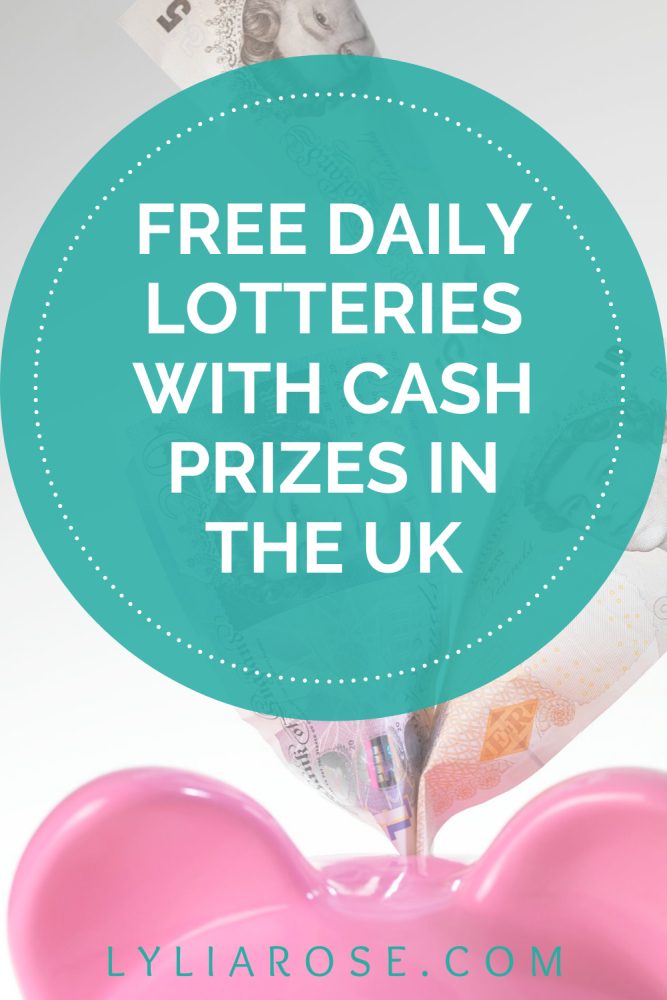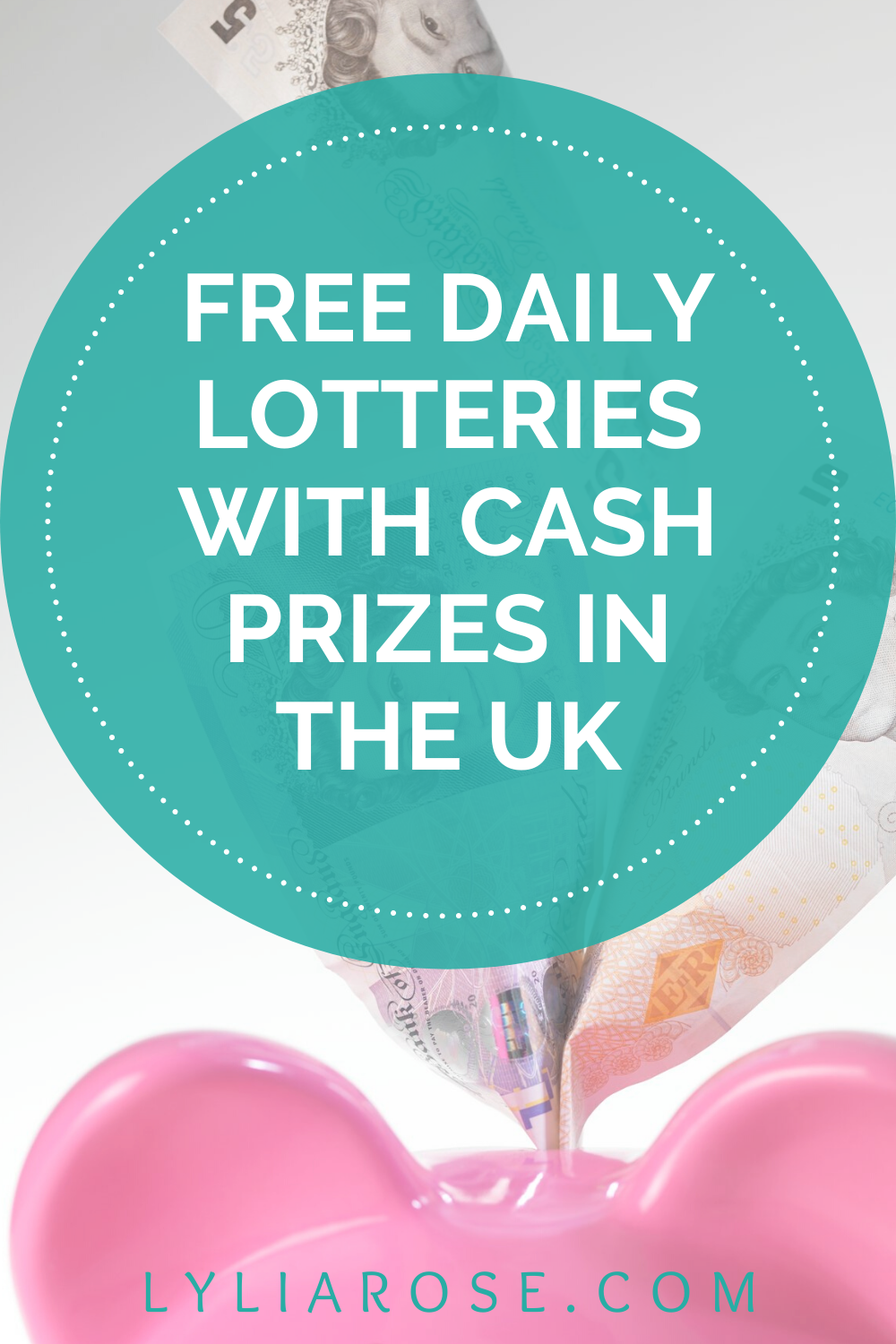 More apps that offer a chance to win free cash
There are also some free lotteries and raffles that are free to enter which are not daily, but rather weekly. Below I'll share those I have found so far.
I will update this blog post when I know of more.
EverUp
This is a new one to me and I've just signed up. There's a weekly draw for a £1million cash prize! And other smaller prizes. You can get one enrty per week for free without needing to deposit into what is essentially a savings account.
You can also play their other games once per day for free, such as spin the wheel and a scratchcard game.
Join me at EverUp for a chance to win up to £1M each week + lots of daily prizes totally FREE!
Get additional 500,000 coins to play games when you open a cash account with this link: https://everup.onelink.me/9lgD/1c621c16
Enter referral code RVIC312154ATMWQZ for a bonus!
No need to deposit! I won prizes before I ever deposited.
What is EverUp?
It's a unique app that helps you save money. Every time you save money you are awarded virtual coins which you can use to play scratchcards and spin-the-wheel type games in the app to win more virtual coins, or even real money. You get some free games each day in the app without needing to deposit.
And your own money is never used to play the games, only ever saved. They say they are 'anti-gambling' and trying to help people save whilst still getting the thrill of playing games... without ever needing to spend money on them.
Some say, in their online reviews, it's essentially like bonds and the more you save the more chance you have of winning a cash prize. You can play some of the games weekly or daily without ever depositing.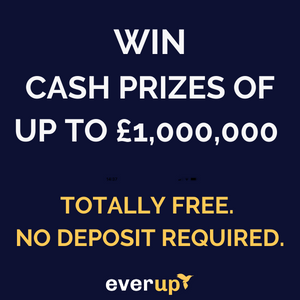 EVERYTHING
This is pre-launch and there's currently a waitlist, but once launched you have a chance of winning cash every time you pay with the EVERYTHING debit card.
They were also running some pre-launch cash giveaways.
Who are EVERYTHING? A fintech company offering a free debit card where you could win cash rewards between £1 - £1m every time you *tap* or spend. Join or build squads with friends to increase your win chance and celebrate winning together.
Sign up with this link to jump the queue - https://www.joineverything.com/?kid=219JXM
---
Good luck 🤞 😉 🍀
---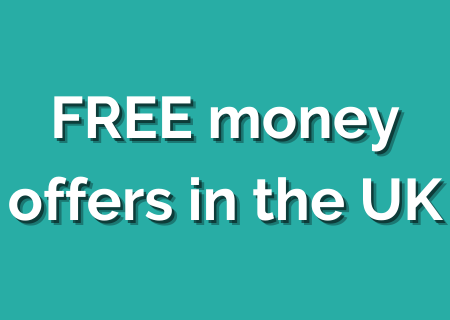 Want to make more money from home, online or need a side hustle?
Find loads of ways to make money at home on my blog, as well as my favourite side hustle in my matched betting blog!
Looking for more ways to save money?
Find some great deals on my voucher codes and free money pages!