SEO acronyms explained for beginners
Posted on
There are so many aspects to SEO, including a bunch of acronyms, that it can seem overwhelming at first to understand what to do when you don't even understand all the shorthand terminology. With terms like DA, EAT and YMYL floating around, you might be wondering what they all mean! If you have a website or blog and are a beginner to SEO, there's no denying it's a complex and ever-changing field, but with these acronyms you'll be able to better grasp the basics.
Top SEO acronyms and what they mean
SEO is a challenging field and it's hard to keep up with all the acronyms. Here are some of the most important ones for beginners to know. In this article we will explore the meanings of:
SEO

SERP

YMYL

EAT

DA

ALT

SEM

PPC and CTR

CTA

SMM

UX
SEO
Let's start with SEO!
SEO stands for "search engine optimization". It is a process that helps web pages rank higher in search engine results for specific keywords to gain organic traffic from Google without paying for ads. This type of traffic can be the most valuable as you don't need to pay for ads and it can be highly targeted.
SEO is a process that optimizes your website for search engines. It will make it easier for people to find your website when they search for certain keywords. The goal of SEO is to provide the most relevant and useful content to users. This will help increase the number of visitors to a site, as well as the time they spend on that site. The more time they spend on your site, the more likely they are to make a purchase, buy a service or sign up for your mailing list.
An SEO Agency is a company that provides services to help clients rank higher in search engines. There are many reasons why you may need an SEO agency. For example, if you are new to the world of online marketing and want someone to guide you through the process. Or if you want to take your website's search engine rankings to the next level.
SERP
SERP stands for "Search Engine Results Page". It is the page that shows up when someone searches for something on Google.
The SERP consists of a list of webpages that are relevant to the search query, ranked in order of relevance and importance. The SERP also includes a list of advertisements, which can be at the top or bottom of the results page.
The SERP is a very important component in SEO because it is what people see when they search for something on Google, Yahoo!, Bing, etc. With regards to SEO, the majority of people use Google when searching online. It's the biggest seach engine in the world, so it's the one that most website owners focus on ranking for. Google dominated over 92% of the search engine market in 2021 so it's the search engine you should mainly be optimising your website for.
The goal of SEO is to ensure that a website ranks as high as possible in the major search engine results pages (SERPs) and has a higher click-through rate from the SERPs to the site. Ideally you want to aim for position one on Google for the highest click-through rate from the SERPs, at least the top three… and at the very least page one. How often do you click through to page two of Google results? The first page of Google search engine results is the most valuable real estate on the internet. If you are not ranking number one on Google, then you are missing out on potential customers.
YMYL
The acronym YMYL is a term coined by Google to rank search results. The acronym stands for "Your Money or Your Life" and it is used when ranking search results. YMYL search results that are deemed to be important because they may affect the searcher's financial or physical well-being.
When Google made public their Search Quality Evaluator guidelines, SEO Agencies had to adapt and learn how websites that fall under the acronym YMYL are affected when it comes to rankings. SEO agency Herdl explain what YMYL means and how it affects a select group of website niches:
"YMYL stands for "Your Money or Your Life" and categorises groups of websites than affect crucial aspects of people's lives such as finances and health. The guidelines provided by Google specify a wide range of industries including News, Government, Shopping, Medical and Finance as falling under the umbrella term YMYL. Google have created this unique categorisation to ensure much stricter measures are imposed on the information shared by these sites to raise quality and protect users."
EAT
Google has a lot of ways to rank websites for SEO purposes and one of them is the EAT score. EAT stands for "Expertise, Authoritativeness, and Trustworthiness".
The three criteria are not just important for SEO. They are also important for all kinds of content marketing. If you want to rank high on Google, it is not enough to have a great content or a well-optimized website. You also need to make sure that the content is trustworthy and authoritative.
The EAT algorithm takes into account the expertise of the author, how credible they are, and how trustworthy they are. The EAT score is then used to rank websites in search engine results pages (SERPs). The EAT algorithm also takes into account the trustworthiness of sources, whether they're unbiased and/or reliable.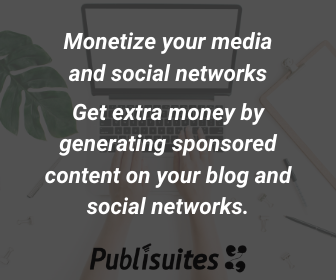 DA
DA stands for Domain Authority which is an indicator of how well a website ranks on Google. It's a metric developed by a company called Moz. A website's DA score can be viewed for free by signing up to a free Moz account and installing the Moz browser extension.
Domain Authority is a measure of a website's popularity and relevance, especially in the Google search engine. It's a score that ranges from 0-100 and it's based on the number of links, quality of those links, and relevance to the site in question. It's an indicator of how well-linked your site is, and how much trust Google has for your site. The higher the DA, the more likely it is that your site will rank high in search results.
ALT
ALT stands for "alternative text". It's also know as "alt tag", "alt attribute" and "alt description". It is a piece of metadata that is used to describe the content of an image on a web page.
ALT text provides a textual alternative for images that are not visible to some users, such as those who use screen readers or have low-bandwidth connections to get more information about an image. It helps people who can't see the image to know what it is about. It is also a crucial part of SEO because it helps search engines understand what the images are about and index them accordingly.
SEM
The acronym SEM stands for "Search Engine Marketing". SEM, or Search Engine Marketing, is the process of using paid ads to get more visibility on search engines. SEM can be a great way to get your content in front of potential customers, however. it is important to note that SEM and SEO are not the same thing.
SEO is the process of optimizing a website in order to get it ranked higher in search engines organic SERPs. by creating quality content and links. SEM, on the other hand, is the practice of using paid advertising to generate traffic to a website. This includes paid search ads such as Google Ads (formerly Google Adwords) or Microsoft Ads (formerly Bing Ads). SEM can also include other marketing activities such as social media marketing and email marketing.
SEO and SEM both have their strengths and weaknesses. On one hand, SEO techniques can help you reach a broader audience by making your content more visible to search engines. SEO is a long-term strategy and it is not something that can be done overnight. It needs to be done with patience and care. On the other hand, SEM can help you reach potential customers who are already interested in what you offer and quicker when you are just starting out. It is more of an immediate way of marketing your business. It may not have as big an impact as SEO, but it will help you get new customers in the door faster. Many website owners will use a mixture of organic methods and paid methods to grow their websites and businesses over time.
PPC and CTR
In SEM you will come accross the acronyms PPC and CTR. The acronym PPC stands for "Pay-Per-Click" and it is an advertising model where advertisers only pay when their ad is clicked on. The acronym CTR stands for "Click-Through Rate" and it measures how often people click on an ad after they have seen it.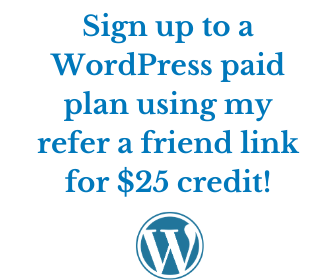 CTA
CTA stands for "Call To Action". It is the most important element of any website. It is the place where you ask your visitors to take a specific action such as a button that says "buy now", "click here" or "sign up".
The aim is to get the visitor to take an action that will lead them to your goal. This could be signing up for your email list, downloading your ebook, or making a purchase. A CTA can also be used for other purposes like getting people to subscribe to your blog, following you on social media, or watching one of your videos.
The purpose of CTA in SEO is to increase the conversion rate by giving people a clear call-to-action and an incentive to click on it. If a visitor finds your site, but doesn't know what they should do next, they will probably leave.
If visitors find your site but quickly leave, then this can affect your bounce rate. Bounce rate is the number of visits to a website that are not followed by any activity. A high bounce rate is a very bad sign for any website. It means that the site has not provided what the visitors are looking for. High bounce rates can be caused by a number of factors, but it is most likely that the visitor did not find what they wanted and found it more convenient to leave than to continue browsing the site.
Google's algorithm can penalise websites with a higher bounce rate. This means that your bounce rate needs to be low in order for your website to rank higher in Google's organic search results. Adding effective CTAs to your website and main landing pages can help to reduce your bounce rate and therefore aid your SEO.
SMM
SMM stands for "Social Media Marketing". It is a form of internet marketing that involves using social media websites and other tools to market a product or service.
The key to successful SMM is consistency and engagement with followers. An additional benefit is that it allows a business to monitor what people are saying about them on social media platforms.
Social media marketing cannot be used in place of SEO because they are different types of marketing strategies. However, SMM can indirectly help with SEO by building a strong online presence for the company, increasing brand awareness among customers and increasing the number of visitors to the website.
UX
UX means "user experience". The role of UX in SEO is to make sure that the user has a great experience when they visit your website. A good UX increases user engagement with a site by making it easy for people to find what they are looking for without getting frustrated. A well designed site that's easy to navigate will optimize the website for conversions.
User experience is one of the most important part of SEO. It's not always about getting a lot of traffic, it's about getting the right kind of traffic and converting those customers. It also helps with SEO because it reduces bounce rates. The right digital marketing and SEO agency can implement changes to improve your user experience as well as provide on-page and off-page SEO.
Conclusion: SEO acronyms explained for beginners
Search engine optimization is a rewarding, but somewhat complex process that requires a deep understanding of many acronyms. Hopefully by now you will understand the meanings behind some of the most commonly used SEO acronyms to get started on your SEO journey as a beginner!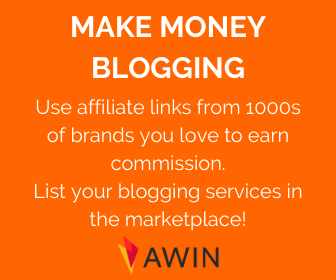 Want to get paid to blog?