How do bloggers make money
Posted on
Many people start blogging with the dream of making money or turning their blog into their career. However, it's not as easy a thing to do as some people believe. If you're wondering how do bloggers make money then read on. In this article, we will explore several of the ways a blog can generate income.
Putting in the effort to create a money-making blog
Blogging is a great side hustle, but it takes a lot of time, effort and patience. Whilst some blogs can start making money after a few months, others find it can take years to get metrics up to the values that appeal to various advertisers. Even if a blog starts making money quickly, it can also take years to build this into a full-time income. Therefore, it's important to realise that blogging isn't a get-rich-quick scheme. If you want to blog to make money online, keep in mind that you will have to invest many hours, especially at the beginning. Maintaining a blog takes hard work and dedication, along with a lot of trial and error, as well as continuous learning.
There's a common misconception that bloggers get things for free. If you're looking for how to get free money and things then this isn't the right career path for you! Even if you are gifted as a blogger it's in lieu of payment and requires some form of work in return, often hours spent researching, reviewing and creating content and images. Plus, you'll need to have built a blog with a substantial following or certain metrics before companies want to work with you in this way.
There are many ways bloggers earn money from their blogs. You can make money with affiliates, ads, sponsored posts and more; this article explains how. Hopefully, this post will satisfy your curiosity about how do bloggers make money or give you the inspiration to monetize a blog!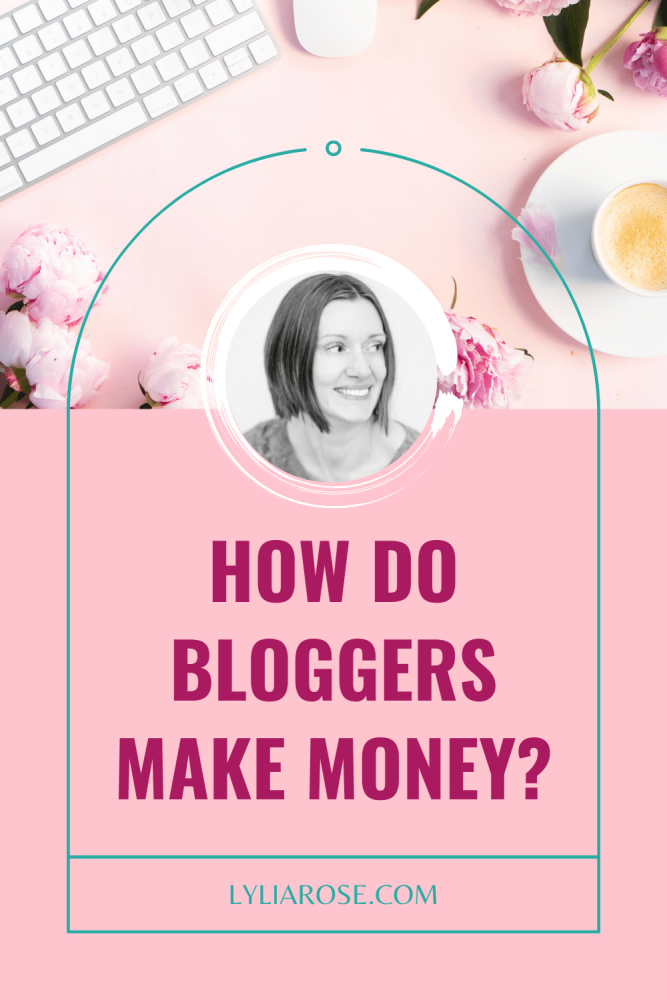 Make money blogging with third-party advertising
Third-party advertising is a form of advertising that allows advertisers to reach their target audience by promoting their products on other websites. This type of advertising is done through an ad network, which finds and places ads on other websites with content related to the advertiser's product or service.
Advertisers can choose from a variety of ad formats and placement options, such as banner ads, text links, or video ads. The main advantage of this type of advertising is that it allows advertisers to reach their target audience without having to create content themselves.
Monetizing with third-party advertising such as Google Adsense is still one of the preferred ways for many bloggers for its simplicity. Although there is a belief that with advertising it is not possible to achieve high income, it really depends on the blogs' volume of visitors. It will also depend on how many ads a blogger chooses to show on their blog. More ads can result in more ad revenue, however, this can also give a bad user experience, so it's about finding the right balance to generate enough revenue without disrupting the content and design of the blog too much.
There are other ad platforms that usually pay more than Google Adsense and are often recommended by bloggers such as Ezoic, Mediavine and Monumetric. Each has its own criteria such as a minimum number of page views per month and a certain quality of blog to be accepted onto the programs. Once a blog has enough visitors, third-party display ads can be a nice way to generate a passive income each month without continuing to put in any extra work. The ads simply show on a blog and generate income per view.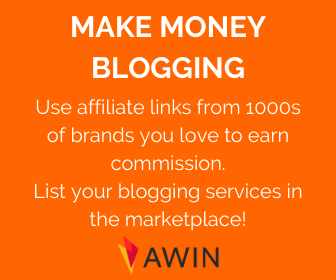 How bloggers make money with affiliate marketing
Bloggers make money with affiliate marketing by promoting other people's products, services, and content in their blog posts.
Affiliate marketing is a type of performance-based marketing in which a business rewards affiliates for each visitor or customer brought by the affiliate's own marketing efforts. Affiliate marketing is one of the most popular ways for bloggers to make money. The affiliate marketer (i.e. the blogger) promotes a product or service and earns a commission on any sales or leads generated from their promotional efforts.
Bloggers typically use one or more programs to track which visitors came from their own marketing efforts. When a sale is completed, they are paid a commission as part of the agreement. This can take weeks or months depending on the terms of each individual affiliate deal, usually to ensure the customer does not return the product they have purchased.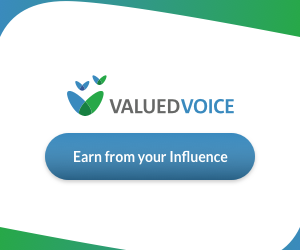 There are three types of affiliate programs - pay per click (PPC), pay per lead (PPL) and pay per sale (PPS):
PPC affiliate marketing is a type of advertising that involves the use of affiliate marketing links. This is done by placing links to products or services on a website or blog. The product link will have a tracking code, which will tell the advertiser when someone clicks on the link. The advertiser will then pay the blogger a commission every time someone clicks on the link. This type of affiliate collaboration is much rarer as it doesn't necessarily involve the purchase of a product, just a click. It's also known as cost per click (CPC). (There are lots of acronyms used in the world of blogging. Check out these SEO acronyms and their definitions to learn more!)

PPL affiliate marketing is a type of affiliate marketing where the blogger is paid based on the number of leads they generate. Instead of being paid per sale, or per click, or per impression, they are paid for each lead. They might be referring people to a company's website and making them sign up for newsletters or other offers.

PPS affiliate marketing is where a blogger recommends a product on their blog and when someone buys it, the blogger gets a commission from the affiliate program. The commission will be a pre-agreed percentage of the sale or sometimes a fixed amount.
There are two main types of affiliate marketing programs:
Affiliate networks: These companies have thousands of merchants who offer their products to affiliates for a commission such as Awin.

Individual merchants: These are sometimes smaller companies with fewer resources and they often provide more personal support to their affiliates through their own unique affiliate program. Some large companies have their own affiliate programs too, such as Amazon Associates or eBay Partner Network.
The best way to make money as a blogger as an affiliate marketer is by finding the right niche and building a loyal audience that trusts you as an expert in your field. It's also better to recommend products and services you have actually used yourself and trust, as you can provide your honest review and experience.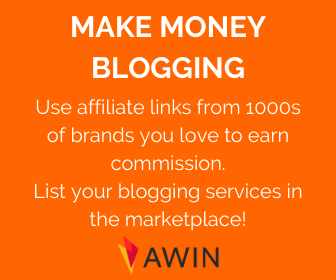 Some bloggers make money selling their own products and services
Bloggers can sell a wide variety of their own services to make money too. Examples include coaching, courses, eBooks and digital downloads.
The most popular service that bloggers offer is coaching if the blogger is an expert in their field. This can be done through a blog post or through live sessions with the blogger.
Bloggers often offer courses that teach people how to achieve their goals in life or how to be successful in business such as blogging.
Digital downloads are another popular service that bloggers provide, which includes eBooks and other downloadable content. It can be anything related to the blog niche that is valuable. For example, my husband sells downloadable shed building plans on his blog. He offers a thorough step by step guide as a free blog post, but also offers digital downloadable plans for a nominal fee.
How bloggers make money from brand collaborations
if you were previously wondering is it really possible to make money blogging then you should now realise there are lots of different ways that bloggers earn a living. One thing we haven't touched on yet is one of the ways bloggers are usually most excited to make money and that's through working with brands in their niche. Bloggers are often contacted by brands who want them to promote their product or service on their blog. Here are a few ways that bloggers make money from brands:
- Bloggers can be paid for sponsored content (paid posts) which is usually a post that is written by the blogger about a product or service that they like and want to share their opinion about or an informational article.
- Bloggers can also get paid for video content, which can take the form of an interview with the brand's CEO or a product review.
- Bloggers can be paid for event coverage, which includes attending an event and writing about it on their blog afterwards.
- Bloggers may also be paid by brands to write ad copy, such as social media posts or email campaigns.
- Bloggers can be paid by brands to host a giveaway for a prize provided by a brand that raises brand awareness.
There's no one-size-fits-all when it comes to brand collaborations with bloggers. Each collaboration is often unique in its contract, depending on the services offered by the blogger and the brand's desired outcomes.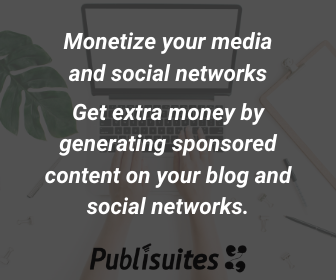 Conclusion: how do bloggers make money
There are many ways that bloggers make money. Some bloggers may have their own product or service that they sell via their blogs, such as a digital download, coaching or ebook. Other bloggers may receive an income from advertisements on their sites. The more traffic they have to their site, the more money they will make in advertising revenue. Also, bloggers earn money through affiliate marketing programs with other companies and products as well as dedicated brand collaborations and sponsorships. Most bloggers will use a variety of methods at once to generate several income streams from their blog rather than putting all their eggs in one basket. Blogging is a great way to make money online, but don't underestimate the time and effort that is needed to succeed.
Want to read more? Here are 10 ways to make money blogging!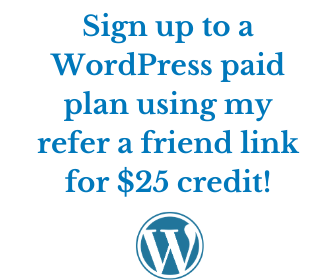 Want to get paid to blog?