60 ways to make money online + at home in the UK
Posted on
A whopper of a list of 60 tried and tested ways to make money at home showcasing online methods, easy home business ideas, money making apps, free money offers and much more!
60 tried + tested ways I've made money at home
There are loads of different ways to make money online in the UK nowadays. All you need is a strong Wi-Fi connection and your computer basically. I've been self-employed since 2012 and took the leap to go full-time in 2017, leaving my last employed job. I've never looked back!
Since deciding I wanted to work for myself, I have tried and tested many ways to make money online, from home, in the UK.
I don't just work at home though. Being able to make money online gives me the freedom to work wherever I want: at home, in bed, on the sofa, in a café, on a train, whilst travelling, at the spa, on a beach, in a hotel…
Basically, working online to make money brings a lot of freedom. I have two young children so I'm not a digital nomad, but if I didn't have responsibilities then I would definitely take the opportunity to travel the world and work online as I went! What a dream lifestyle!
Some of these methods require being at home, but others are totally online. If you need inspiration for how to make money online in the UK then read on.
So if you're looking for ways to make money online then you're in luck today. Here are absolutely loads of ways I have managed to make money online since 2012.
This list isn't exhaustive either. I've used many other methods to create income at home. You will find more in my make money section and using my menu items to find even more ways.
1. Matched betting
This has been one of my favourite ways to make money at home. It was a really fast way to make a lot of cash, quickly, when I first signed up. I actually share my entire experience in my matched betting blog. I did matched betting for two years, but many others continue for much longer. Some even use it to make a full-time living! For me, it was a great side hustle in my spare time and mainly very lucrative in the first few months.
Many people fear it's complicated, but you don't need to know anything about betting or sports to be a matched bettor. If you sign up to Outplayed (previously Profit Accumulator) they will show you exactly what to do with step-by-step matched betting instructions, video guides, a huge forum and very responsive customer service team.
They want you to profit and make it very easy with their software that does all the hard work for you and their easy to follow instructions.
I didn't 'get it' when I started out, but after completing a few offers and making money I eventually worked out how it all works!
Profit Accumulator will show you some offers without you subscribing so you can get a feel for matched betting, make some profit and see if it's for you.
Click here to give their free trial a go!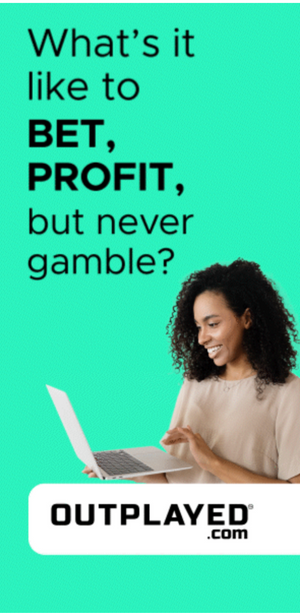 2. Outplayed refer-a-friend + affiliate scheme
Another great benefit with Outplayed is making money when you refer people. Once you realise how amazing matched betting is, you'll want to tell everyone you know so they can make this easy cash too!
They have a refer-a-friend scheme and a separate affiliate scheme so you can make money from every person you personally refer.
I'd recommend doing it yourself first before promoting it to others, but you can sign up as an Outplayed affiliate without being a member.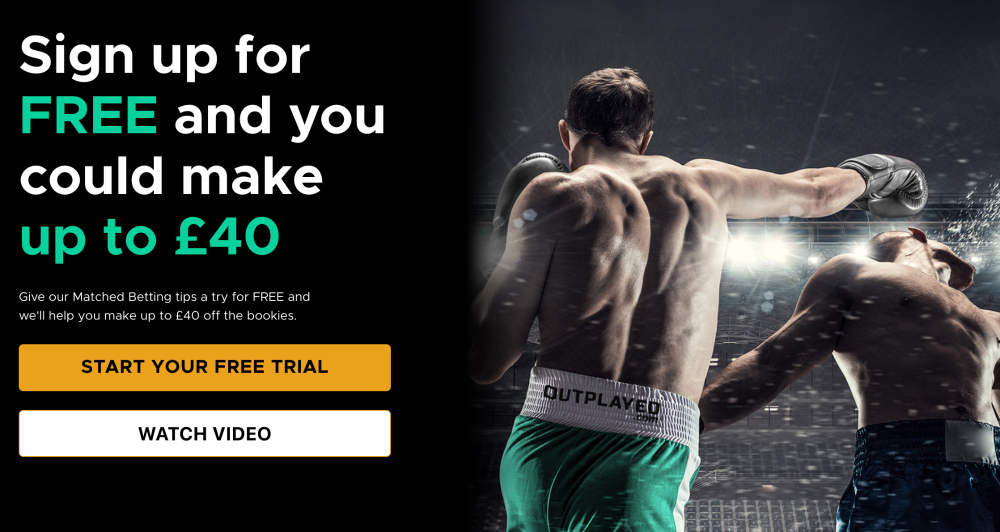 3. Online web store
This is one of the first ways I made money online. I set up my own ecommerce store selling fashion accessories. I found wholesalers online and set up my own website to sell them. I was a fashion accessories retailer. To create my shop I used the really easy templates at create.net (Save Save 10% with Create.net discount code RAF315226). To promote my shop I used social media.
There are so many items you can choose to sell when it comes to running an online e-commerce store. Ideally, you will want to choose something that is popular or in vogue, timeless or always in need. Also, it helps if you have a passion for the items, use them yourself and can naturally and honestly recommend them. For example, you may decide that selling custom enamel pin badges is the right item for you. Then you will need to find a reputable wholesaler to source your supplies at wholesale cost so you can turn a profit after all your outgoings (think website costs, shipping costs, marketing, etc.).
In the e-commerce and art crafts fields, custom enamel pin badges have a huge market capacity and can be a popular method to make money online at home. If you are seeking qualified manufacturers, you can visit the website PinBadges.co, which is a leading enamel pin badges manufacturer with over 20 years of experience. You can create your own custom badges by making use of their free online design system (with unlimited modifications) to bring your badge design ideas to life. As a wholesaler, they offer high-quality enamel pin badges with a bulk discount.
My recommendation for a website builder for your e-commerce store
After trying a couple of different shop builder websites, I was really impressed with create.net. They had the best customer service, ease of use and nicest templates. Even though I don't currently have a shop with them, I have this blog on the same website and have been a loyal customer of theirs since 2013. I've ran both a fashion accessories store with Create and also a handmade furniture store. They have so many templates and designs that are easy to customise for an online shop, with no tech knowledge needed.
They have a free trial and if you decide to continue, you can get 10% off with my Create referral code. Check out my blog post about my Create.net website builder discount code for how to get 10% off.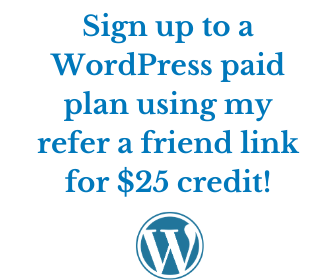 4. Etsy shop
Etsy was the very first place I started making money online. I still remember that excitement when I got my first order and how nervous I was! It's where the name Lylia Rose came from as it was originally my Etsy shop name.
In the very beginning I made handmade cards and sold them on Etsy. I then started making handmade jewellery.
Etsy is a great platform to sell handmade items, vintage items and craft supplies. My husband now has an Etsy shop selling handmade wooden furniture!
If you love crafts then why not set up an Etsy shop and sell your wares online?
5. Selling goods on social media
Alongside my Etsy shop, I used to sell handmade items and retail items on Facebook and Twitter. I used to have a really great Facebook page, back in the day when Facebook would show posts to everyone, chronologically. It was really popular and I had several sales each day.
I also took part in lots of Twitter networking hours which was great exposure and gained me sales every day.
Often people would message me directly rather than ordering from my Etsy shop or website. I'd then send a PayPal invoice. PayPal business accounts are free to set up and they have a really easy invoicing system. You just pay a small fee on each payment you receive. It's a really great way of selling online even if you don't have your own website.
6. Facebook Marketplace - selling my own preloved goods
It's amazing how much value we have in our homes in items we no longer use or don't need. I make around £1000 to £2000 per year selling our preloved goods!
We've had a lot to sell as we have two children constantly growing out of clothes and toys, we've gone totally minimal clearing out our entire attic and thoroughly cleansing each room, and we've been renovating our entire home which has given us a lot of old materials and items to sell on.
Facebook Marketplace is a great place to sell your old items, especially homewares, but it's also good for businesses too. My husband sells most of his handmade furniture on the marketplace!
7. Private eBay - selling my own preloved goods
eBay is usually the best place I sell our preloved, personal goods. It has such a huge audience and I usually find everything I list eventually sells. The only downside being the fees, so if you can sell on Facebook Marketplace to someone who will collect, then you'll save money on eBay fees and postage costs. It always amazes me what I can sell on eBay - literally everything! As they say, one man's junk is another man's treasure!
8. Business eBay - reselling preloved goods
I've also had a business account on eBay for two different purposes. Firstly I had my fashion accessories webstore linked to eBay. This was great as it was integrated to my website, so all the eBay sales came to one dashboard and I could manage them all from my website. It opened up my store to a much larger audience.
Secondly, I tried my hand at reselling on eBay. This was buying preloved goods from charity shops and selling them at a profit online. I made a small profit on some items, but I didn't have the time to dedicate or live in an area with enough charity shops with designer items. Others have great success at reselling items online who are more dedicated than I was. This is also known as flipping.
Another option that I haven't yet tried is to resell new items rather than preloved goods. If you can buy items such as toys in the big sales in the supermarkets for bargain prices, then sell them at their RRP or just under on eBay to make a profit. This is known as retail arbitrage.
If you search retail arbitrage or flipping online then you can find a lot of useful information on how to begin and tactics.
9. TopCashback
I always say it - if you're not using cashback sites then you are crazy! If you buy anything online or book things online then chances are you can get money back on your purchase, especially if it's from a well-known brand.
All you need to do is click the link from TopCashback to the retailer and then shop as normal. Your purchase will be tracked by TopCashback and a few weeks or months later you'll get the money in your TopCashback account which you can withdraw as cash to your bank account, PayPal or even as vouchers with an extra bonus.
It takes a while for payments to clear in TopCashback, but if you shop online regularly or make bookings online for things like holidays, travel, MOTs then you'll start to regularly have cashback to withdraw every month.
We get around £300 cashback per year from TopCashback for all the insurances and online shopping we were doing anyway. They make it really easy to know there is cashback on the site you are visiting if you install their browser extension.
I have the free account, but you can choose to pay a small fee each year to get higher cashbacks and bonuses.
Stop missing out on free cash and sign up to TopCashback today!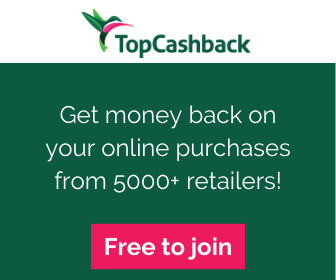 10. TopCashback referrals
Another way to make even more money from TopCashback is to refer your friends. Once you are signed up you can find your own unique refer-a-friend link in your account to share with your friends.
Often TopCashback will give you and your friend a cash bonus when your friend signs up and earns a certain amount of cashback, usually around £10.
11. Quidco cashback
Quidco is another cashback site. It works in the same way as TopCashback. Some people prefer Quidco and it's good to sign up to more than one site as sometimes they don't list all the same retailers.
If I am making a purchase online I will check for TopCashback first and if there's none then I'll see if the retailer is on Quidco. For example, I use Quidco when I shop at H&M as they are not usually on TopCashback.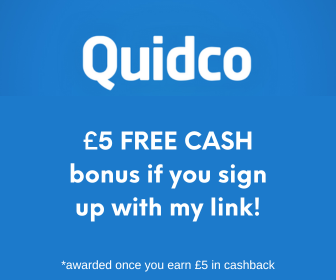 12. Quidco referrals
Quidco also have their own refer-a-friend scheme so you and a friend can both make some bonus money if you successfully make a referral. It is successful one your friend has earned so much cashback.
Sign up to Quidco today and start getting cash back on all your online purchases and bookings, at no cost to you.
13. Curve
Click here to sign up to curve with my referral link!
The free Curve card and app combines all your credit cards, debit cards, and loyalty cards in one. You can even add receipts. So it's the only card you need to carry. And the only pin you need to remember.
Sign up with my code FL2KH for £5 free cash once you've made 5 transactions worth £5+ each, then you can get your own code to refer friends and family!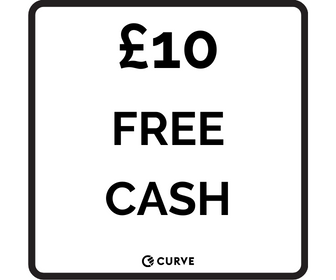 14. Curve referrals £ per referral
Sign up with my code FL2KH - then you can get your own code to refer friends and family!
You'll get £5 free cash for signing up with my referral code as soon as you've made 5 transactions worth at least £5. It costs nothing for the free account and you're paying on your regular cards, just via Curve. Then you can get your own refer a friend link and make £ for each person you refer who meets the conditions (amounts vary)!
15. Shopmium
Shopmium is a supermarket coupon app to help you save money on your groceries. You simply download the Shopmium app and if you buy any of the items on offer in the app, simply take a photo of your receipt and scan the barcode of the item.
Shopmium will then send the cashback directly to your PayPal within days.
If you click my Shopmium link to sign up then you can currently get a free tub of Pringles! This offer changes sometimes to other items. Previously you could get free chocolate or ice cream!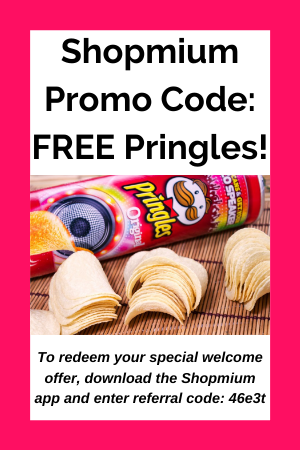 16. GreenJinn
GreenJinn is a supermarket coupon app with lots of great money off coupons for fresh fruits and vegetables as well as other items.
Scan your receipt and once you hit the minimum payment threshold you can cash out to your PayPal.
17. CheckoutSmart
CheckoutSmart is a coupon app with a lot of UK stores listed, not just supermarkets. Get cashback for qualifying purchases and save it up until you have over £20 to avoid a payout fee.
18. STOREWARDS
Make money from your paper receipts and online receipts!
Use my Storewards invite code gz1sc and get 250 extra coins to spend at STOREWARDS on gift cards. Earn gift cards by snapping your UK receipts!
Or click my referral link: https://gb.storewards.co/invite/referrerCode/gz1sc
19. Shoppix
Shoppix is another receipt snapping app. There are quite a few of them I use to maximise the money earned from every receipt I get!
You can also forward e-receipts.
Enter code 52YFMN8U for 200 extra tokens when you snap your first receipt at https://www.shoppixapp.com/
20. SnapMyEats
SnapMyEats is a receipt snapping app so you can make money from your UK store receipts. They only accept receipts with food and drink purchases.
They don't offer cash, but gift vouchers. I always choose Tesco and Amazon vouchers.
21. Huyu
Huyu accepts major supermarket receipts and Coop receipts. It also takes some online supermarket receipts. Each receipt gets you 5 points. You can exchange 500 points for a gift voucher. I choose Tesco vouchers.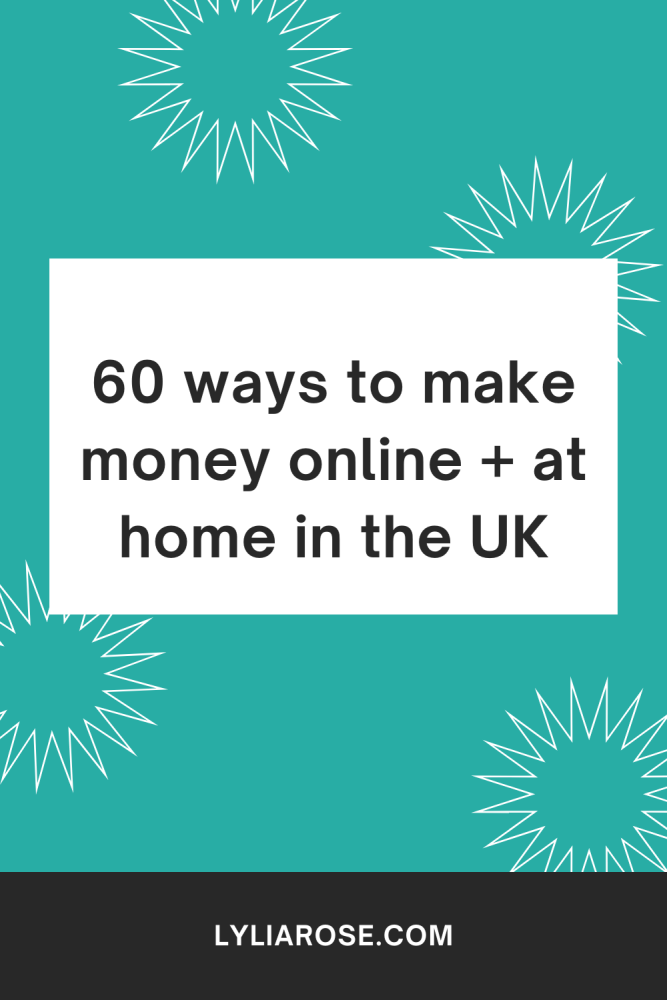 22. IntelliZoom
IntelliZoom is a way to make money online by giving feedback on website design and other short tasks. They pay $8 or $5 per test, so around £3 to £6 for up to 20 minutes of your time. Some of the tests are only five minutes.
Read my IntelliZoom article to learn more and to sign up as a tester today.
23. Roamler
Roamler was one of the first mystery shopping type apps that I ever tried. I had to find a code to sign up, but you can use my Roamler invite code LyliaRose - if it doesn't work, let me know as they have to set a quantity and it sometimes reaches its limit, but they can reactivate it for me.
You make money by completing small mystery shopping tasks, audits and other activities in stores. Sometimes it's simply answering a few short questions and taking a photo.
24. Awin affiliate marketing
I make money regularly from sharing affiliate links on my blogs and social media using the Awin platform.
Awin are home to thousands of popular brands. Once you sign up to Awin you can have access to thousands of affiliate programmes for the brands you know and love.
You can also share any other opportunities on your websites or social media in the Awin Marketplace.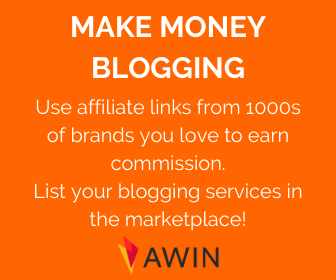 25. CPA brand deals
Occasionally I have taken part in time limited CPA (cost per acquisition or action) offers with brands. This is where they give me a unique code or a tracking link and I promote this to get the brand signups for a service. I am paid per sign up. The fee the business pays me per customer is all part of their customer acquisition cost and most businesses will have a set figure they allow per customer they gain. These usually run for a limited amount of time, like one calendar month. I promote these sorts of offers on my socials and blogs to get as much exposure and signups as possible.
26. Publisuites referrals
I have made a bit of money by referring bloggers to Publisuites. It's a platform to list websites that accept paid work and to be offered sponsored content directly through the platform.
I get a percentage of the paid work of my referrals. It's great to know that bloggers are finding paid work through this platform as I only get a referral fee when the blogger completes some paid work.
If you have blogs to monetize then sign up to Publisuites and list your blog channels today!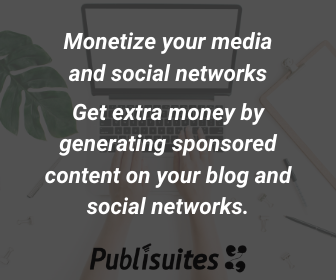 27. OhMyDosh!
OnMyDosh! is a 'get paid to' website which gives you cash for completing certain online offers. This could be a survey or signing up to a free trial.
There are lots of offers to make some money really quickly with their lightning fast payouts section!
Click here to sign up to OnMyDosh!
Or find out more in my OhMyDosh review.
28. OhMydosh! referrals
You can also use your refer-a-friend link at OnMyDosh!. This is a great way to make even more money by recommending OnMyDosh! to your friends and family, and getting paid when they sign up!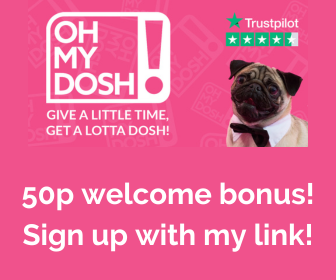 29. Prolific
I love Prolific! It's often said to be a survey site, but it's very different to any survey sites I've used and often not enjoyed. It's actually helping academics with their research so it's really varied!
It's not usually surveys, but polls, questionnaires, games and more!
Check out my Prolific review
30. Crowdville
Crowdville offers various ways to make money online through their 'missions'. I have completed a few and one was a really short questionnaire about my broadband at home. Another was to find bugs in an app and report them.
Half way through! Let's keep going!
31. UserTesting
Website testing is one of the easiest and quite fun ways to make money at home. It's one of my favourites anyway!
UserTesting pays $10 per test, so around £7.50. They are usually 5-20 minutes long. You have to answer questions about a website, usually to help improve its design and functionality.
32. Newspaper feature
Featuring in the media is a quick way to make some good cash! I share how to feature in the media in this blog post.
I have been featured in an article for £200. It required an email interview and a photo session at my home for around four hours. I've also been paid £150 for another interview and quote.
My husband recently got £50 in Amazon vouchers for featuring in the media and he had to send a short quote and some photos of a home improvement transformation we have done.
You can find these opportunities directly in the media, by following journalists online, signing up to the newsletter in the link above, checking #journorequest and #prrequest on Twitter and other platforms.
33. Streetbees
Make money with smartphone app Streetbees!
Streetbees offer some paid tasks and some unpaid. I once got £5 for filming myself making a cup of tea!
Use my referral code 7754OB and download the app! Enter it in your profile section :)
34. 20 Cogs
20 Cogs is another 'get paid to' website where you complete surveys, sign up for trials and do other online tasks to get paid.
You have to complete 20 tasks to cash-out. I dedicated an entire day to it and managed to complete the 20 tasks in four hours.
I had to wait 30 days for them all to be approved and I was able to cash out on day 31.
Read my 20 Cogs review which shares my experience from start to finish.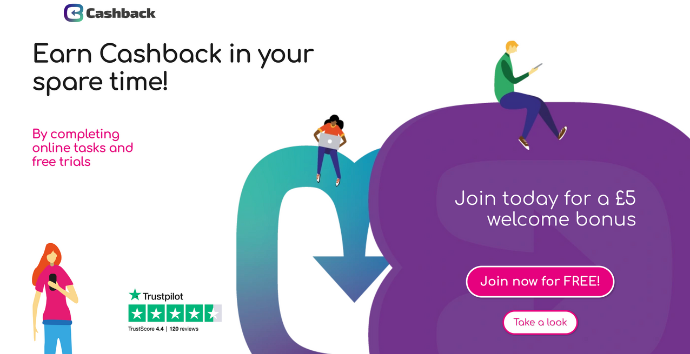 35. 20 Cogs referrals
Once you have completed the 20 Cogs then you might want to recommend it to your friends! You can make some extra money for referring people to 20 Cogs and get a percentage of their earnings.
Sign up to 20 Cogs today and start making some easy cash!
36. Random amount free share offers and referrals
You can get a Freetrade free share worth up to £200 if you sign up with my Freetrade referral link, but you can also get a free share for every person you refer!
It's a great money earner if you can get your friends and family to sign up with your link.
Sign up to Freetrade here for your free share!
You can get a free share with Trading 212 up to £100... here's how: https://www.lyliarose.com/blog/read_196770/trading-212-free-share-worth-up-to-100.html
You can get a free share worth up to £200... here's how: https://www.lyliarose.com/blog/read_199983/orca-free-share-worth-up-to-200.html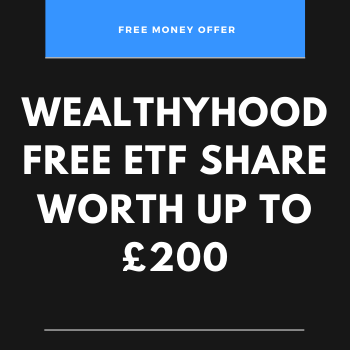 37. Swagbucks
Swagbucks has loads of ways to make money online, but I only use one of them. I sometimes use their search engine and make money from searching online!
They also have cashback offers, surveys and more ways to make money. You earn SB which you can exchange for cash or vouchers. Sign up to Swagbucks today!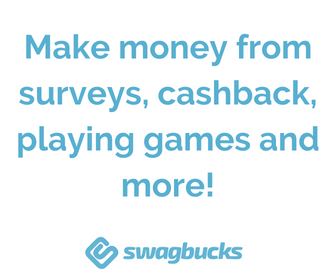 38. Clubcard vouchers
I use a Tesco Clubcard in Tesco, but I also have a Tesco credit card which lets me collect points wherever I shop! I don't use the credit card to get into debt, but to make our normal purchases so we benefits from the points.
You can convert the points into all sorts of things, not cash, but good value vouchers.
I change mine for twice their value to pay towards my Tesco mobile phone bill!
39. Nectar
I do the same with Nectar points! I have a Nectar card which is linked to my eBay and I use in valid stores. I also have a Sainsbury's Nectar credit card.
We either use the points saved to pay towards Sainsbury's shopping or convert them to eBay vouchers.
40. Cash savings interest
We have a couple of cash savings accounts for short term savings goals. We make a nominal amount of interest on these, but every little helps!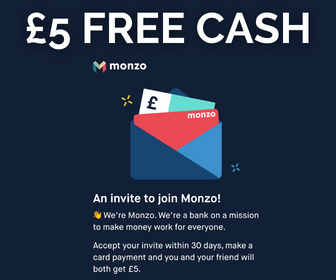 41. Natwest rewards
Every month we pay £2 for our Natwest current account, but it lets us receive 2% of our bills back, up to £5, as a cash reward!
So we make £3 per month just for having a rewards current account at Natwest.
42. YouGov
You may recognise the name YouGov as they provide statistics to UK media for newspaper articles and news stories to share what the public actually feel about things. They do this by providing polls to those in the UK and paying for them.
You simply sign up to YouGov and start getting invited to take part in surveys and polls!
It took me a year to reach enough points to cash out £50, so it's not fast money, but if you have time to kill and want your opinion included on these polls then it can be worth it.
43. Shares app referrals
Grab a £20 share of your choice with my referral link, then use your own refer a friend link to get your friends to sign up for more free £20s!
Quick instructions to get a free £20 share of your choice with the Shares app:
Download the Shares app on your mobile phone using this link, and complete signup and choose what stock to invest your free £20 in

Once your account is verified, you need to top-up your Shares account with £1

When the top-up has processed you will receive your free share (depending on the time of day, this may be pending until the relevant market is open)

You can sell your share, once purchased, and withdraw the money. Or keep it invested. It's up to you.
Make sure you sign up on your mobile phone using my referral link to get the free £20.
Also, once your top-up is successful and your free share is awarded, you will be able to invite your friends to the app and you'll each get £20 to invest - amazing! At the time of writing, this is capped to 50 referrals (£1000 max).
Please note, if you choose to use the Shares app to buy and sell shares with your own money then, as with all investments, your capital is at risk.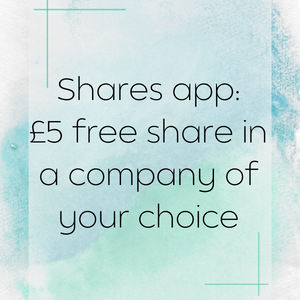 44. Airtime Rewards
This is by far one of my favourite ways to make some extra money - literally for doing nothing!
Download the app and link your credit and debit cards.
Any time you shop at one of their partner retailers you'll get some cashback!
You don't have to do anything special, just shop as you normally would with your credit and debit cards. They'll notice if you shop somewhere they are linked with and they'll reward you, with cash towards your mobile bill.
You are then able to use this cash to pay towards your mobile phone bill directly from the app!
Get some free Airtime Rewards credit using my code FTT7WY7W at https://airtimerewards.app.link/friend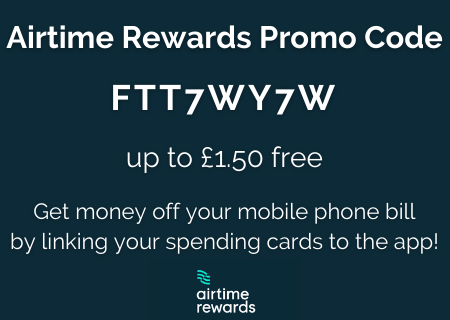 45. Airtime Rewards referrals
Don't forget to grab your own referral code from the app and make extra money for you and a friend when they sign up using your code.
Get some free credit using my code FTT7WY7W at https://airtimerewards.app.link/friend
46. Solar panel cheques
We made extra money each month, and saved money too, by having solar panels on our old house. We sold the surplus back to the grid and got a cheque every quarter.
Here's how to cut household expenses with renewable energy
47. UserCrowd
UserCrowd offer around 20 cents for answering one or two quick questions about an app, game or website's design. It could be as simple as choosing the font you like best or colour. They are quick and easy to complete and you can cash out when you reach $10.
I reveal more in my UserCrowd review
48. Gener8
Gener8 is a great way to make money for doing nothing. Simply install the browser extension and sign up, then sit back and earn money.
They pay you for every ad you see!
You get tokens which you can currently cash out as Amazon vouchers or other goods in their marketplace, but once they are out of BETA and have grown enough there will be a cash-out option.
You can also get their tab extension to earn points everytime you open a tab. This is how I use them as they were annoyingly converting all the affiliate links in peoples blog posts to their ads, which was making it impossible to read some articles!
Sign up to Gener8 today!
49. JamDoughnut
A great app that gives you cashback when you buy gift vouchers for stores, including supermarkets! Great for regular food shops and even fuel shops for places like Morrisons that accept gift vouchers at their fuel stations!
You can get £5 free bonus cash by signing up with my referral link.
How to get £5 free cash with the JamDoughnut cashback app:
Click to get the JamDoughnut cashback app on the App Store or Google Play
Register on the app. Enter referral code 2XYM
Make your first purchase and receive 500 bonus points worth £5
Tip: Buy supermarket vouchers for your next food/fuel shop to reach the £10 cashout threshold instantly!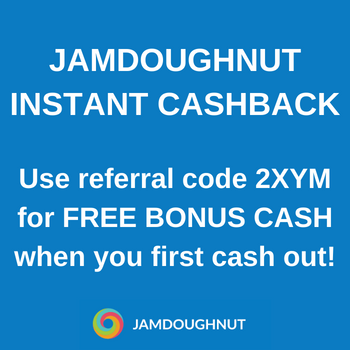 50. Growing + selling pond plants
Ooh, a bizarre one I have thought of! I have managed to make quite a bit of pocket money selling pond plants. I have some oxygenating pond plants that grow really quickly.
The excess is great for the compost heap, but also highly in demand by other pond owners, so I sell some of my surplus pond plants on eBay. They keep coming back quickly, so I always have more to sell.
Once you start selling online and finding ways to make your own money, you begin to see an opportunity everywhere!
Read how I make money selling weed on eBay to learn more!
51. Blogging
My best way to make money from home, but it's not instant. You need to put a lot of time and love into building a blog that brands, PRs and digital marketing agencies want to work with. It can be done though and I now have three money making blogs. I have also taught my husband and he now has a money making blog too!
Here's how I make money from writing blog posts:
Sponsored blog posts
Hosting blog giveaways
Writing product reviews
Want to make money from your blog?
There are lots of ways to do it which I share in my how to make money blogging section, but get started by checking out this huge list of websites to find paid blogging opportunities for your blog.
If you love writing then I really recommend blogging as a great way to make money digitally. However, there are even some people who own niche websites and blogs who don't even produce the content themselves and outsource it! They use freelance writers or essay writing websites like MyPaperWriter to produce the content. They learn keyword research and SEO and grow their websites to make money from ad revenue without even needing to write the content themselves, just editing it. Of course, to do it this way you really need to know keyword research and SEO, as well as have some startup funds for content production.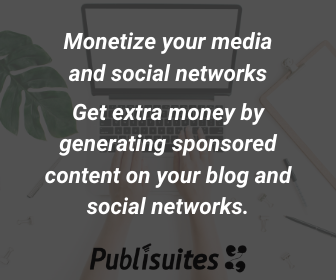 52. Content writing
On occasion I have made money by writing blog content for other websites, such as online retailers.
If you are already a blogger, or love writing, then content writing is a great work from home job.
53. Using referral links
I've shared some of the exact referral links I use in this blog post, but there are many more. Many companies you already use will offer you a refer-a-friend incentive so as you market their company and get something in return when you make a successful referral.
Sometimes companies will email you the refer-a-friend details one you're a customer and other times you'll be able to find the details on their website. All sorts of companies from utilities like energy and broadband, to online shopping brands have refer-a-friend schemes.
Here are some of the best refer a friend schemes in the UK
54. Affiliate links
Again, I have shared some of the exact affiliate companies I have used and made money from in this list, but there are several more.
If you have a large social media presence or your own website then you can utilise affiliate links to make money from your content.
Simply search Google to find affiliate networks to join that have thousands of brands listed, such as Awin.
If there's a brand you always recommend then check their website footer for a menu item called 'affiliates' or similar and follow the link to find out more about their affiliate scheme.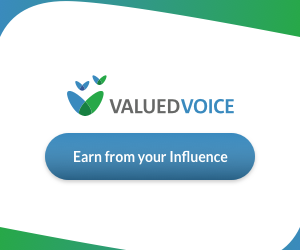 55. Website ads
I've dabbled in various ad networks on my blog and made money from displaying ads. We have used Google Ads and Ezoic previously. There are lots of ad networks to choose from if you have a website and enough website traffic.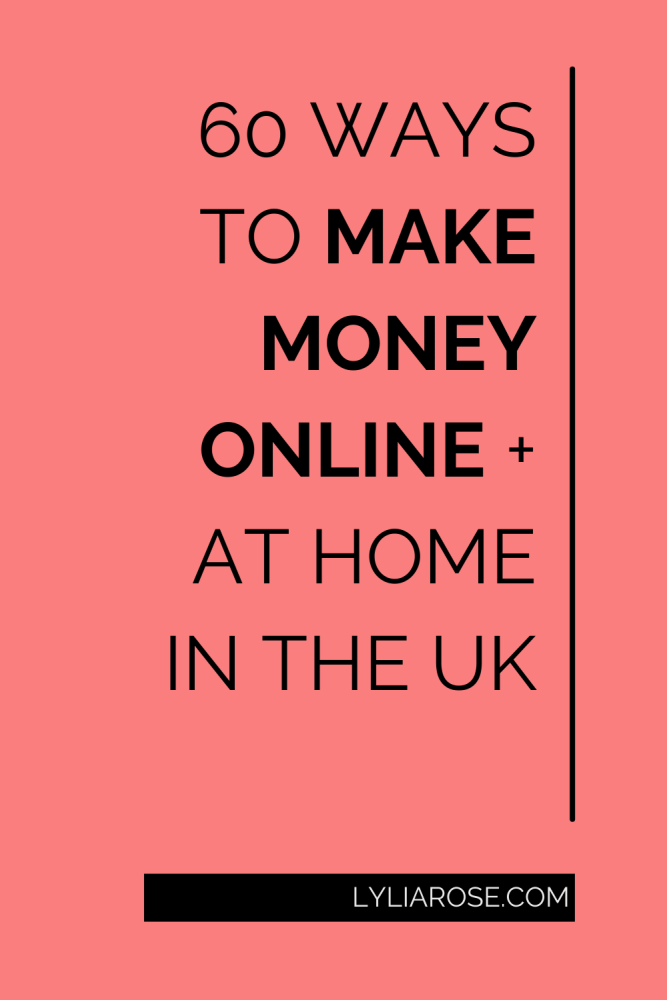 56. Twitter ads
If you have a large Twitter following then you can charge money for 'ad tweets'. I sometimes host ads on my Twitter account or as part of a package in combination with a blog post or other social media posts.
57. Instagram ads
I sometimes host ads on my Instagram account. If you have a large following or great engagement then brands might want to work with you to host ads or for paid collaborations. There are some networks out there that you can list your Instagram account on to get paid opportunities or to apply for them.
58. Entering competitions with cash prizes
Entering competitions and giveaways with cash prizes is a great way to make money… if you win!
I run cash prize giveaways on this website, so you can try your luck today!
I've also won a cash prize from Get Blogged who regularly run a blogger cash prize competition and also on Awin where I entered an affiliate competition for Esty. Keep an eye out for cash prize competitions related to your niche/hobby/passion as you might just win!
59. BeMyEye
Sign up to app BeMyEye for paid in-store missions, such as mystery shopping tasks.
Get a £1 bonus if you sign up with my BeMyEye link or enter code 0rg1zy on sign up.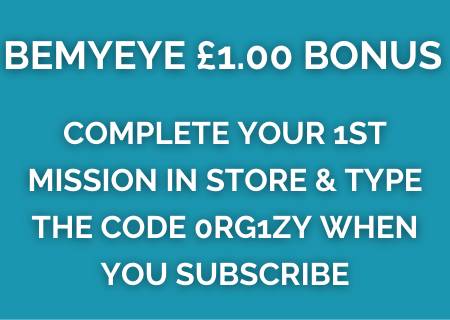 60. By taking part in free money offers!
And finally, number 60.
I've listed a lot of the free money offers I know and love in this blog post, but for the full list that is regularly updated check out my free money offers blog post!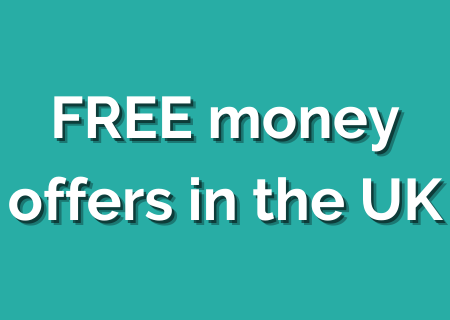 The end!
Phew! 60 ways I have personally made money from home. Tried, tested and true.
If you are looking for even more ways to make money online and at home then check out my make money online section which shares many of the above in more detail, as well as even more ways to make money at home, online and from your mobile phone!
Let's get earning!
Want to make more money from home, online or need a side hustle?
Find loads of ways to make extra money at home on my blog, as well as my favourite side hustle in my matched betting blog!
To get started, here are 60 ways to make money at home that I've tried and tested.
Follow these steps to make £1000 in one month at home.
Or, if you're short on time, try these methods to make money in one hour.
Want to save more money or get free money?
Check out my massive money-saving tips section and find some great deals on my voucher codes and how to get free money pages!
Check out my list of UK apps that turn receipts into cash and also this list of UK cashback sites to maximise your free cashback and savings.
Want to manage your finances better?
Here are loads of family finance tips and helpful debt articles.
Check out my massive money-saving tips section and find some great deals on my voucher codes and free money pages!
Want to get paid to blog?
Please pin me!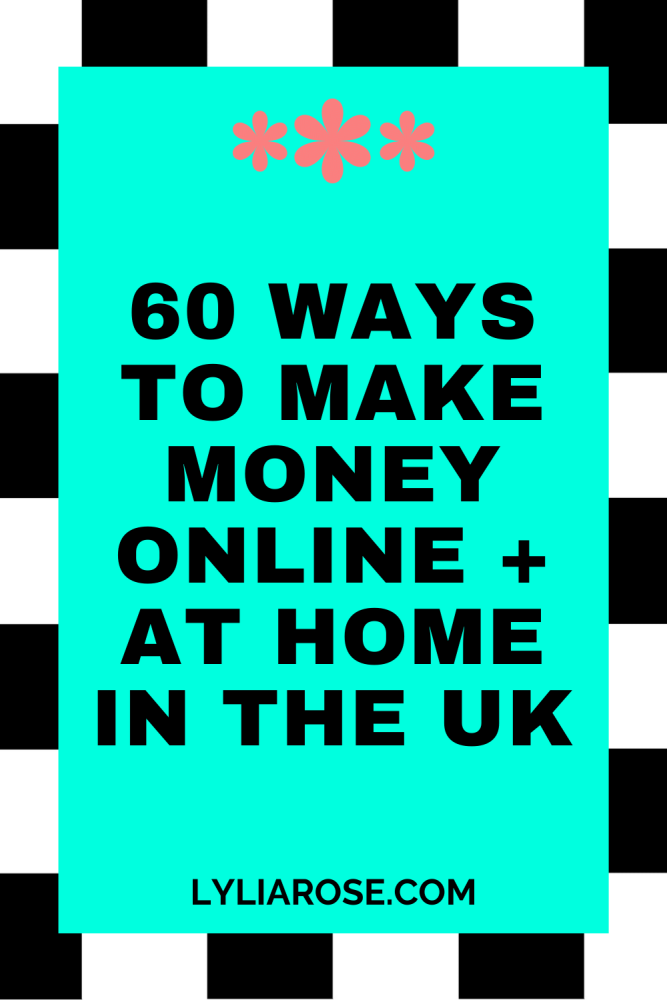 Last posted in 2021 and refreshed in 2022.