Top Cashback UK review: £1266 free cash back in 3 years
Posted on
If you're wondering is Top Cashback legit, then yes, it really is! I have been earning cashback on our purchases for over three years now and my only regret is not signing up to Top Cashback sooner.
If you're not sure about using cashback sites then you are missing out on free cash!
It took me a few years to take the plunge and sign up for TopCashback. I think I just didn't really understand what cashback was. I also thought it would be time consuming or cost me money.
Top Cashback is free to use on their free plan, and you can make lots of free money in the UK at no cost to you!
If you're searching for TopCashback reviews and want to see how a long-time user is getting on, then read on.
See how much money we have made in our household from Top Cashback in just over 3 years and the sorts of things we are able to use the cashback site for.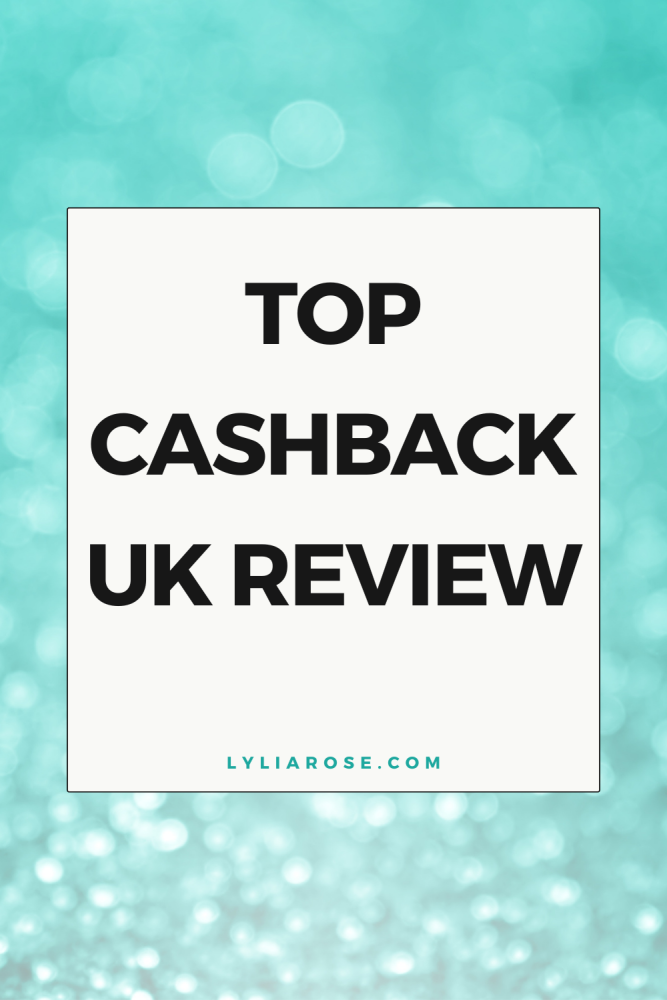 How does Top Cashback work?
It's basically free money back for things you have purchased or booked online. They have over 5000 retailers listed so you are bound to already be shopping at many of these!
You simply search on their website to see if the retailer you wish to shop with is offering cashback. If so then you click their link through to the retailer's website so as your purchase is tracked and you will be awarded cashback to your Top Cashback account.
It can take a few weeks for the cashback to be checked and confirmed by the retailer. Once confirmed then it's available to withdraw from your Top Cashback account.
I usually withdraw mine to my bank account or PayPal account, but you can increase the value of your cashback by exchanging it for gift vouchers at popular retailers instead.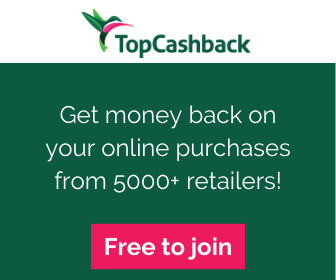 How to make getting Top Cashback even easier...
To make it even easier to earn cashback and not forget to check, they have a browser extension. This is something you add to your internet browser that will let you know with a little popup if you're browsing a website that offers cashback. This handy feature will help to ensure you never miss out on free money!
Is Top Cashback free?
Yes there is a free plan, but there is also a paid plan for £5 per year which they deduct from any cashback earned. If you choose the paid plan then you can earn higher cashback bonuses. I was on the paid plan for one year, but now I am on the free plan. When I signed up they automatically put me on the paid plan, but you can choose to switch to the free plan in your account.
How much Top Cashback money we have made in 3.5 years
I recently checked our Top Cashback accounts to see just how much money we have made in total so far. I wanted to include it in my blog post How to get free money UK to showcase how great cashback sites are, and I was amazed to learn we have made £1266 cash back so far in just 3.5 years! I had no idea it would be so much!
We don't shop purely for the cashback. We only check for cashback when we are already going to buy something. This is free money back in our accounts on all the purchases we would have made anyway!
There are so many ways to make money with Top Cashback. It's not just for when you purchase goods and groceries online, but also for services too.
We've managed to get cash back when booking MOTs, flights, travel, accommodation, insurance and so much more.
What I usually tend to do is search online as normal for let's say insurance, and then when I've found the best deal I will quickly check on Top Cashback to see if that company is offering cashback. If so then I will click through to that company's website from Top Cashback to get money back from my purchase.
I do the same when making travel plans, booking car MOTs or services and always when online shopping.
I buy a lot from eBay and always get at least 1% for all my purchases. It doesn't sound like much, but it all adds up!
Other companies offer much more. We were able to find the cheapest home insurance for around £100 earlier this year and the company were on Top Cashback offering £25 cashback, so we saved 25% on our quote!
We also set up investment ISAs this year, one each for me and Ben, and were able to get over £60 cashback each from the company we chose!
Amazing!
As you can see it's not just for online shopping, so don't be put off signing up to cashback sites if you're thinking 'well, I never shop online'.
If you book services online such as broadband, MOTs, insurance, banking and more, then you could be missing out on hundreds of pounds of free cash each year!
Stop missing out on free cash!
Sign up to Top Cashback today by clicking here
Or check out my list of the best UK cashback sites for even more options.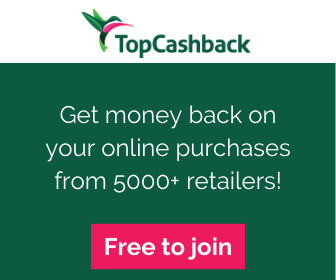 Originally posted in November 2019. Last updated July 2023. We still use TopCashback and still recommend it!