If you want to make money blogging then you may have read about bloggers using Awin to earn a passive income from their online blogs and social media accounts. However, you might not know what Awin actually is! Fear not! Today I am going to explain to you what Awin is and how you can use their platform to monetise your blogs or make money from social media. So what is Awin? How does Awin work? How can you use Awin to make money from a website or a blog? We'll explore all these questions and more in this Awin review.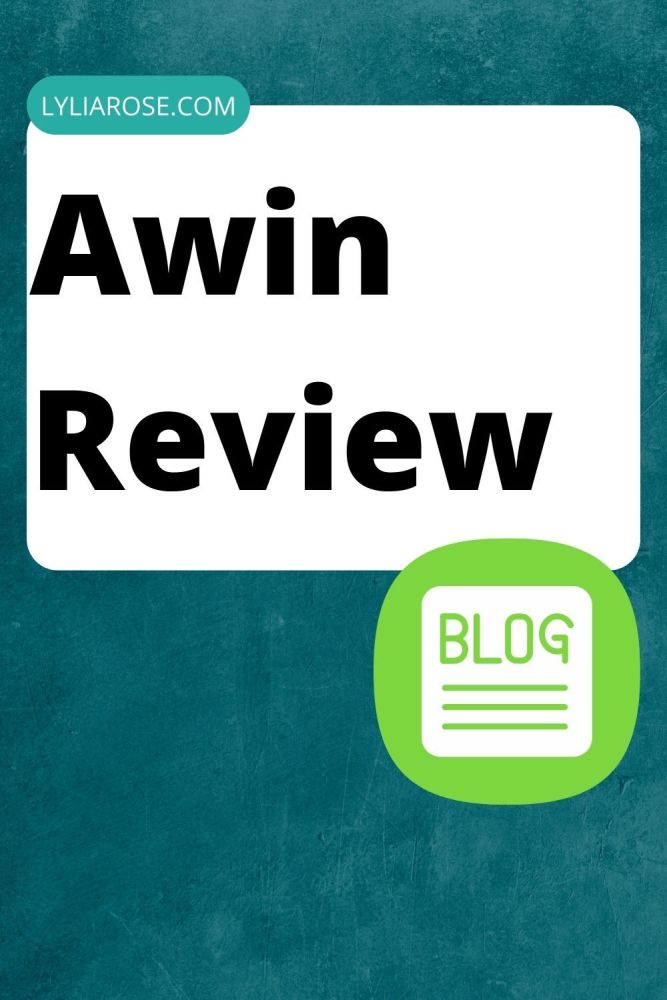 Awin review
I have been using Awin as a blogger since 2017, but at first I had no clue what I was doing. I didn't really utilise the platform very well back then and only really started trying to use it properly in 2018. Finally, in 2019, two years after signing up, I started getting regular payments from Awin! Phew! Now in 2022, me and my husband use Awin for all our blogs and have monthly payouts.
Hopefully the methods I am using are now helping me to increase my Awin affiliate commissions and this will continue going forward. In this blog post I will share my new strategies as a blogger with Awin, how I am making more money with Awin affiliate marketing and a quick Awin review to share 5 reasons why I recommend their platform for bloggers.
Read on to discover:
What is Awin?

What is affiliate marketing for bloggers?

The benefits of affiliate marketing for bloggers

How does Awin work?

How much does Awin cost?

How does Awin pay?

My Awin strategy to earn more money

How to get affiliate links quickly with Awin

5 great reasons to sign up to Awin as a blogger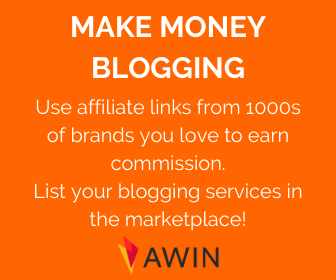 Firstly, what is Awin?
Awin is a global affiliate network. When I first joined it was called Affiliate Window, but it's since merged with another company and rebranded as Awin.
Globally they have over 100,000 publishers (like bloggers and other websites) for their 13,000 advertisers, according to Wikipedia at the time of first writing.
Awin is a way for bloggers to earn money online through affiliate marketing.
However, there are more ways to make money via Awin UK than just adding the affiliate links to blog posts. It's also an opportunity to connect with the brands on the platform as an affiliate and to work more closely with many of them through reviews, giveaways and competitions. There's also a place to list your blog and social media services.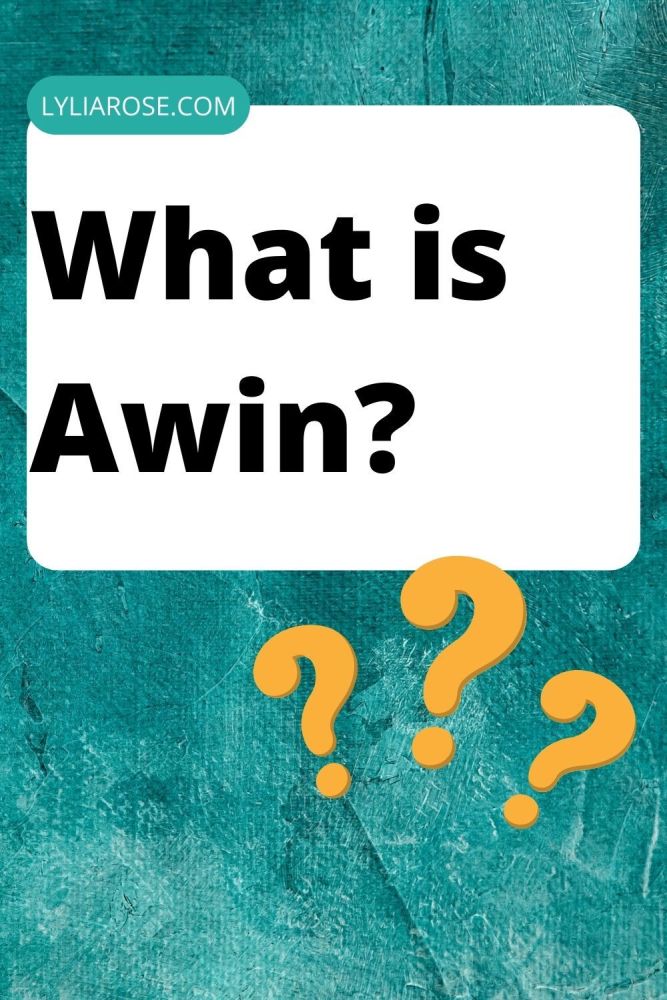 What is affiliate marketing for bloggers?
For bloggers, affiliate marketing is when an online business pays a commission to a blogger for any sales, or sometimes traffic, that is generated as a result of a customer clicking on an affiliate link on the blogger's blog or social media channels.
By joining a brand's affiliate scheme, such as those available on Awin, the blogger will receive a special tracking URL for the brand website that can be shared with their audience whenever said brand is mentioned.
If a reader clicks on this link and makes a purchase that is not returned then the blogger will receive a commission as a thank you for the sale.
It's a win-win. The brand gets advertising and reaches the blogger's audience to increase their sales. The blogger gets a commission for making the referral.
The blogger is called a publisher and the brand is called an advertiser.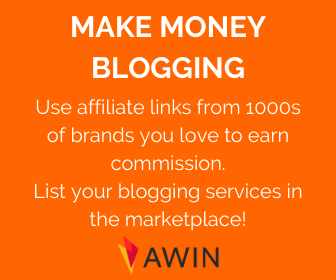 The benefits of affiliate marketing for bloggers
Promote the brands you love and get money for every referred sale


Make passive income from blog posts as affiliate links can stay in them forever generating ongoing commissions


Even if you already make money from your blog from other methods, this is an extra income stream to boost your overall blog earnings


Make money from the brands you are already talking about on your blog, if there's an affiliate scheme for them


Monetise your email subscribers by including affiliate links in your newsletters

Screenshot of earnings on Awin dashboard in 2022 - they pay out twice a month! Sometimes it takes a while, a few weeks, for commissions to be approved. It's different for each brand.
I'm interested! So, how does Awin work?
You'll need to sign up as a publisher in order to join Awin and begin applying for their advertisers (brands) affiliate schemes.
The first step is to apply to sign up to Awin.
Once you've been accepted as a publisher on Awin then you'll want to start applying for affiliate programmes on their network. Each brand has its own affiliate programme listed on Awin and you apply for each one individually.
Some brands will accept you automatically, some will reject you and others will take a while to accept to you, even months! Make sure your website is a good fit for the brands you are applying for to make it more likely to be accepted.
Oh, and some brands will even find you and directly invite you to join their affiliate programme!
Once you've been accepted onto a brand's affiliate programme then you can add your tracking links for that brand to your blog to start getting paid for every sale you generate through that link. They have a few options for adding links:
Link Builder - copy and paste the URL for the brand's page that you want to convert into a tracking link, paste it into the link builder, select the brand and it will generate your unique affiliate link for that page.


Convert-a-link - Insert a piece of code onto the bottom of every page on your website, turn on Convert-a-link in your dashboard and let Awin automatically convert any normal links you have on your website for their advertisers into affiliate links. If you're not already a member of a brand's affiliate programme, but have a link to them on your website, then Awin will apply to that programme on your behalf.


My Awin - add this Chrome browser extension to quickly get tracking links when you're browsing an Awin affiliate brand's site. Also use it to discover brands that are on Awin when you're on their sites and easily click through to apply to their programmes.
Awin have lots of helpful affiliate marketing guides on their website to make the whole process as easy as possible such as this Getting Started with Awin guide.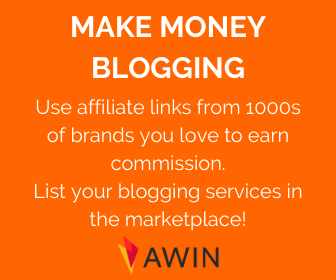 How much does Awin cost?
There is a £5 joining fee when you sign up to Awin. It's slightly inconvenient, but you do get it back once you start earning affiliate income.
The Awin sign-up fee is added to your account once you are approved as a publisher and will be paid back in your first commission payment once you reach the payment threshold.
The Awin payment threshold is only £20. This means once you hit £20 approved payments, you will be paid.
How does Awin pay?
Awin pays out directly to your bank account. You can add these details to your account. The payment threshold on Awin is £20, so as soon as you reach £20 they'll send the money to your bank account on one of their bi-monthly payment dates. These are around the first of the month and in the middle of the month. The payment usually takes a couple of days to clear into my bank account.
Payments show in the Awin dashboard as 'Tracked but not approved' at first, but have to clear and become approved before they become payable.
I love the fact the payment threshold is only £20 and they send payments twice a month. The payment threshold is also combined, by which I mean it's from all the advertisers on their platform. So you don't have to earn £20 per advertiser, but could earn £5 from one, £5 from another and £10 from another and you'll get paid as you've hit a combined total of £20 which is the Awin minimum payout.
I think it's much easier to meet a payment threshold like this from a combination of advertisers, rather than just one.


Here's a look at my payment history when things first started taking off for me in 2019 and I started getting monthly payments, finally, after two years!
My Awin strategy to earn more money
Originally, when I first signed up, I inserted some links into my normal content, just random content without direction, but I didn't find this worked very well for me. In 2019 I changed my affiliate marketing strategy as a blogger with Awin and it increased my earnings greatly. Here's what I started doing instead:
Insert affiliate banners into all blog posts - I started using banners like ads on my site and not just the affiliate links. These stand out more.


Share offers from Awin on social media - Sometimes brands you are an affiliate for on Awin will have special offers. I share these on social media, as well as my blog.


Reduce number of schemes I am signed up to - I had a massive clear out of the brands I was signed up to. Originally when I joined I signed up to loads of brands. Now I've reduced the number of brands I am signed up to so I can concentrate on promoting them fully. I am now only signed up to brands I know and love or brands that really suit my content and offer value to my readers.


Create content about the brands I am signed up to - for the brands I really know and love I have either written or plan to write a review of the brand/products to share my experience and why I think others should use them.
So far it seems to be working better for me than simply inserting links into my content and hoping they are clicked on!
Get affiliate links quickly + sign up to affiliate advertisers with the Awin browser extension
The best thing to install is the Awin browser extension. It's the easiest way to grab links to products or websites you're signed up to as an affiliate through them. You can also shorten links and share them directly to your social medias from the extension.
If you're on a website that you're an affiliate for then the browser extension logo highlights in green. You can easily find offers or grab a tracking link for the page you are on.
If you are not an affiliate then it highlights red and you have the option of requesting to join that brand's affiliate scheme right from the Awin extension.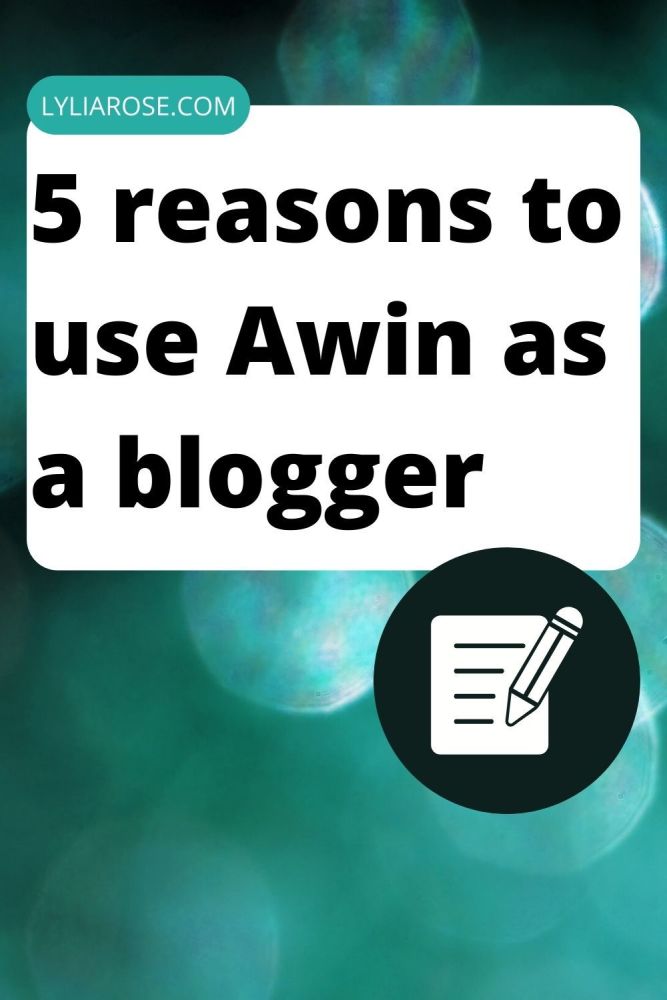 5 great reasons to sign up to Awin as a blogger
I do like the platform and hope I can grow my commissions to more successful figures in the future. Both my husband and myself use the platform now, so we have a lot more options when it comes to the niches we cover and the brands we can signup to. Hopefully we can both grow our income with Awin going forward. Here are five reasons why I recommend Awin for bloggers:
1. Access to thousands of brands in one place
Across all their sectors they have 29500 brands at the time of first writing. There is definitely going to be a brand that you know and love on their books. With so many different brands there will definitely be some that suit your blog, lifestyle and audience. It's also so much easier to access all these affiliate programmes in one place on one platform.
2. Low & combined payment threshold
The payment threshold for cashing out is only £20. It's also made up of all your commissions from all the different brands you advertise, so you could make £1 from one, 50p from another, £5 from another and once the grand total is £20, you will get paid. It seems a lot easier to me to make £20 from a combination of brands than one brand alone which is why I really like using Awin and I believe it's why I'm starting to receive pay-outs more regularly than if I was signed up to independent affiliate marketing programmes.
3. Use Awin Marketplace to advertise your other services
They also have a marketplace where you can advertise your other services to brands, such as collaborative blog posts and reviews. You can list a description and price for each service. I've had a few brands reach out to me because they have found my listings on the marketplace on Awin and I've arranged paid collaborations with them.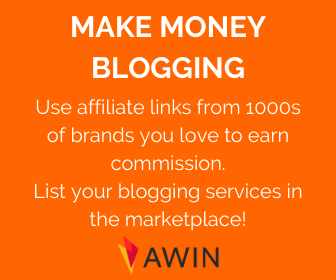 4. Exclusive opportunities with brands
Once you are accepted on a brand's affiliate programme with Awin, you can sign up to their newsletter to hear about their latest affiliate news. These are exclusive newsletters for affiliates which will give you access to special offers you can share with your readers and exclusive promotion codes to help you generate more interest and commissions. There are also other opportunities such as competitions where you can win money or even free access to services. I was able to have three months free access to a service because I was an affiliate and I also entered a competition and won £200. That's why my first payment was over £200 with Awin.
5. Control over banner ads on your site
I used to use ad networks and have their ads plastered all over my site, but they only made me a maximum of £5 per month and I had little control over the brands I advertised. I now use affiliate banners from the My Creative section on Awin instead. This means I can advertise exactly what I like to my readers and where I like on my site.
Awin review: final word
There are definitely lots of reasons that Awin is a great affiliate marketing platform for bloggers.
Awin have a lot of brands I like to promote and I love their low £20 payment threshold. It makes it really easy to cash out as some other networks have a £100 minimum cashout target, but Awin is only £20!
Oh, and they also have a marketplace where you can list your other blogging services. I've secured several paid blog posts thanks to the Awin Marketplace.
If you want to start monetising your blog or social media channels using affiliate marketing then sign up to Awin today!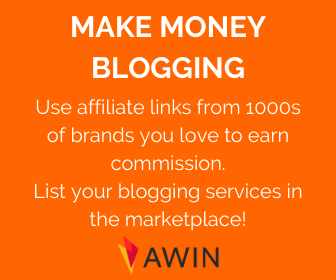 More helpful articles if you want to monetise your blog
6 secrets to make more money from your blog

10 ways to make money blogging
Everything you need to stay organised and productive as a professional blogger
Is it really possible to make money blogging?
Subscribe to our free newsletter for the best free money offers, money-making and money-saving tips we discover!