How to lower energy bills on a PAYG tariff
Posted on
This blog post is in association with Boost.
It's that time of year when we're all feeling the pinch after Christmas and looking for ways to cut back, spend less and save as much money as possible. This can be particularly tricky when it's also the darkest and coldest time of the year. We're all using more energy than normal just to see and stay warm. There's always lots of advice out there for lowering energy bills, but what if you're on a pay-as-you-go tariff? Is it still possible for you to reduce your energy bills?
Years ago I used to be on a prepayment meter. I was only around 18 or 19 at the time, having moved out of home at age 17, and I had no idea about how to save money whilst using a prepayment meter. I didn't even have the internet or a laptop as it was 15 years ago and smart phones didn't exist. I was clueless about the ability to switch suppliers or how to save money when it came to my energy bills.
Luckily times have changed a great deal since then and thanks to the internet and smart technology, there are plenty of ways you can begin to save money on your energy bills if you are on a pay-as-you go tariff today.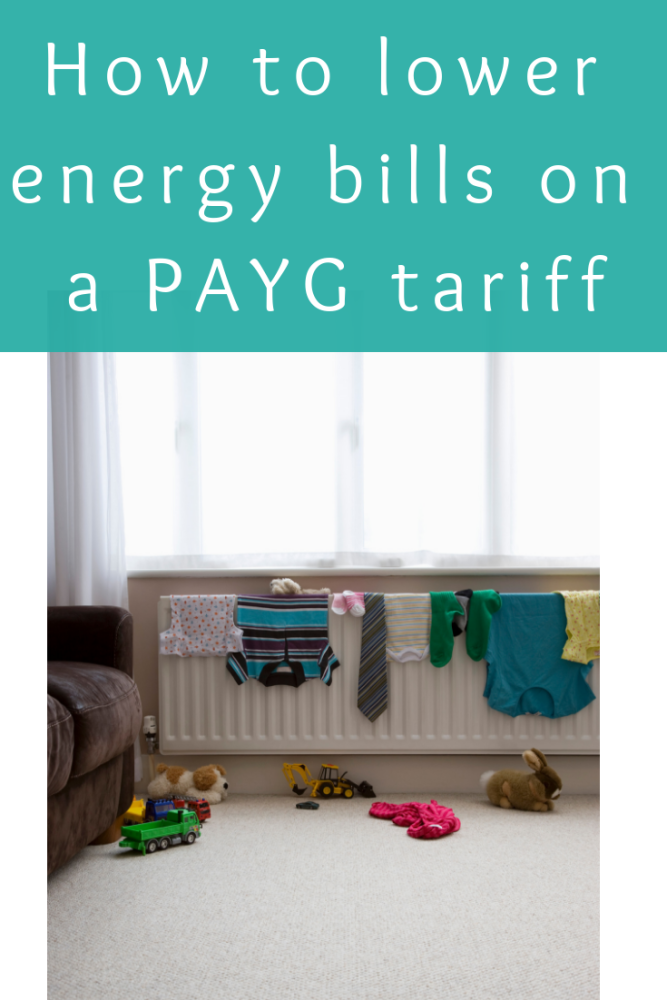 Firstly, what is a PAYG meter?
A prepayment or pay-as-you-go (PAYG) energy meter is exactly as it sounds. Rather than using energy and being billed afterwards for what you've used, you instead pay upfront for the energy. You'll have a PAYG meter installed and you'll need to top-up a card, key or online in advance of using the energy. Then once the energy runs low you'll receive a warning and you'll know it's time to top up again. It's a great way of tracking exactly what you're spending on energy and you'll be aware each week of how much you are using.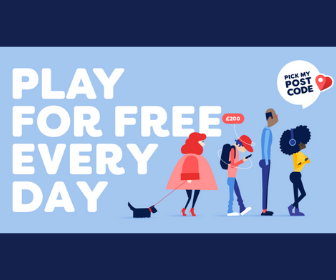 Tips on lowering your energy bill if you're on a prepayment meter
Here are some actionable tips to help you reduce your energy bills if you're on a PAYG meter:
1. Compare suppliers
Most energy companies will revise their tariffs once per year, which means you may no longer be on the cheapest tariff for your area after the year is up. It's always advisable to check a comparison site each year to see which energy company is the best value for you. Don't think you can't switch suppliers just because you're on a prepayment plan, or because you are renting. Most energy suppliers offer a prepayment tariff and if you are responsible for paying the energy bills then you have the right to choose a cheaper supplier. You should always compare different prepayment plans as it could save you hundreds each year!
2. Join Boost. Get up to £30 free credit for intallations by 19th April 2019.
If you switch to dedicated PAYG energy supplier Boost then you'll get a free smart meter installation as well as up to £30 credit; £15 credit for gas and £15 credit for electric. To get your smart meter installation (& £30 free credit) you just need to click here to go to Boost and a code will be populated for you to save.
All you need to do is 1) sign up to Boost online 2) book a free smart meter installation 3) get installed before 30th April 2019 and they'll apply the credit!
Boost is a part of the trusted OVO energy brand so you know you are in good hands. Boost specialises in PAYG Energy, their whole focus is on giving customers the power to control their energy, the way they want. As part of the OVO group they do everything to ensure the best service possible for PAYG customers.
OVO has been recognised as the uSwitch Energy Supplier of the Year. They were also number one in the 2015 and 2016 Which? energy customer satisfaction surveys, so you can be sure you're in good hands.

3. Claim your heating benefits
If you are of a certain age, claim certain benefits or meet certain criteria (such as being on a low income and having dependants) then you could qualify for some financial help towards your energy bills during the winter months.
If you were born on or before 5 November 1953 then you could get a 'Winter Fuel Payment' of between £100 and £300 to help you pay your heating bills.
4. Reduce how much energy you use
Being on a prepayment meter means you are really aware of how much money you are spending on energy each week. Use this knowledge to your advantage to see where you can reduce energy. Here are a few tips to get you started:
Make sure you always switch off appliances when not in use instead of leaving them in standby mode.
Only boil enough water for your cup of tea, instead of boiling a full kettle of water.
Heat only the rooms you are using and not empty rooms.
Only wash a full load of laundry and turn the temperature down.
Eat more healthy plant-based and raw foods to reduce how much you use the oven.
Put on cosy socks and a jumper and cover yourself in a throw before turning the heating up.
Turn the thermostat down slightly, even by 1 degree.
Use draught excluders along the bottom of doors.
Turn off the lights when you leave a room.
Use energy-saving lightbulbs.
Hopefully this article will show you that it is possible to make some smarter and money-saving choices with a prepayment meter.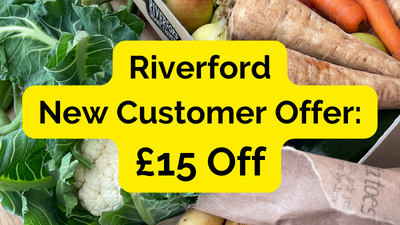 Want to save more money or get free money?
Check out my massive money-saving tips section and find some great deals on my voucher codes and how to get free money pages!
Check out my list of UK apps that turn receipts into cash and also this list of UK cashback sites to maximise your free cashback and savings.
Want to manage your finances better?
Here are loads of family finance tips and helpful debt articles.