How Can Students Make Money?
Posted on
There are many ways to make money as a student to support your studies and lifestyle. Most students will take on a part-time job. Others will go into entrepreneurship. However, there are also many other ways to make money that you may not have even thought of.

How Can Students Make Money?
Being a student in college can become financially challenging at times. You need to pay for your books, rent and utilities, and also food. And you also need some pocket money to enjoy evenings with friends, go on trips, or have drinks after work with colleagues.
At the same time, you need to pursue your academic goals and complete your assignments and write your essays, which leaves you with less time than you think for working a full-time job. So, how can you earn money as a student? Are there ways you can do this and not neglect your academic progress? Or what if your part-time job and student loan isn't enough, can you earn more another way? Let's see.
Before getting into the ways to make money as a student, don't forget to save money too where possible. Being a student can be expensive, so you'll want to be savvy with your spending and save where you can. Latest Deals can help you save tons of money as their website publishes new deals daily that help you get what you want at discounted prices. They even have a section with deals for students, so check out their special student offers!
Make money as a student by freelancing
Freelancing is a great way to make money as a student. It's not only an opportunity to earn while you learn, but it also gives the chance to work on skills and establish a professional profile while studying, perhaps getting a foot in a career path before university is over.
Students can work with their skillset and produce quality content that other people and businesses need. There are many different ways in which students can make money from freelancing - from writing articles, designing logos, creating websites, editing documents and writing content for websites.
There are many websites where you can offer your services and find clients. Popular freelancing websites include:
Fiverr
PeoplePerHour
UpWork
Malt
Guru
Freelancer
Truelancer
And there are many more. You can look on these sites to see the type of work freelancers are offering as one-off gigs to see what skillsets are in demand and what you are capable of.
You can also think outside the box and think of companies that could require your skills. If you love writing assignments for example, content writing websites such as CustomWriting.com may need writers so you can outreach to various websites to see if they are hiring writers.
Freelancing is nice as it gives you the flexibility you need to organise your time and schedule however you want. All you need is to complete your projects by the agreed deadline, but when you work on them is up to you.
Freelancing is a nice world that comes with vast options. You can become a content writer, graphic designer, or even data analyst, depending on what you love to do. This will also help you gain some experience that will be useful when you will start looking for a job.
Complete free money offers
You can utilise your spare time and make some extra cash by completing free money offers instead of aimlessly scrolling social media feeds! There are lots of companies that are willing to give free money to increase their customer base and many of these apps/websites are free to use too. Check out our huge list of free money offers where you'll find all the promo codes, referral links and instructions for how to complete these offers.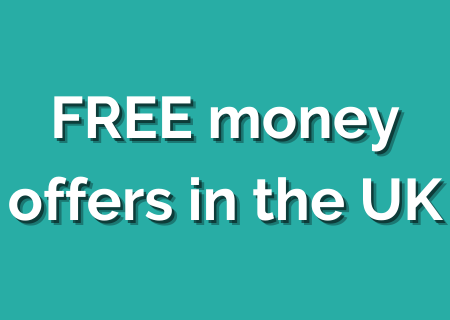 Find a paid internship
One of the easiest ways to earn money as a student is to find a paid internship. This might feel challenging at times as you have no previous work experience and you also want to attend classes and take part in courses. An internship is usually part-time, so this would allow you to pursue your academic goals at the same time. There are even paid summer internships which won't affect your studies at all.
You can search popular job hunting websites such as Indeed for summer student internships or websites such as Student Ladder, Prospects or Student Job who list internships for UK cities.
Make money online as a student
As well as freelancing, there are LOADS of ways to make money online and from home. We have tried no less than 60 methods here at Lylia Rose and regularly write about them on our blog, sharing our successes and how much money we have made. If your stuck for inspiration, then check our our blog post 60 ways to make money from home where we share tried and tested methods. With so many ways, there will definitely be something you can do!
Online teaching
As a student, you might feel you have some free hours every day you can invest in an activity that brings you some money. There are many examples of things you can do, but one of them is to start teaching online. If you have a subject you feel you are an expert at, you can start teaching it.
Nowadays, technology allows us to do this easily online, so you can do it from the comfort of your own room. There are many people who are looking for help with distinct courses and subjects and you can support them in expanding their knowledge if you feel you have expertise.
TEFL
We've written before of how you can teach English abroad as a foreign language by completing a TEFL course, but you don't have to go abroad to teach English! You can also teach remotely via video to students.
Online cleaning jobs
If you're looking for a flexible and rewarding side business while a student in the US, consider becoming an independent cleaning professional with Homeaglow.com. This online platform connects you with clients in need of home cleaning services, allowing you to set your own rates and schedule. Whether you prefer to work remotely or in person, Homeaglow.com's online tools make it easy to manage your reservations and interact with customers. With the freedom to choose the clients you want to work with, you can build a successful cleaning business on your own terms.
If you're not in the US, then search for a flexible cleaning job online to find a platform like Homeaglow in your own country, region or city. Or, you can even consider setting up your own cleaning business to work the hours that suit you around your studies. You can become a small business owner while you are still a student!
Testing apps and websites
Testing apps and websites are something all companies who develop them need. Sometimes, they are looking for people outside their company to do this, as they can usually find bugs easily. To do this, you do not need any previous knowledge, only the devices.
A laptop and a smartphone are enough, so you can easily do it. These testing jobs are usually part-time and you can organise your time however you want, so you can earn money and pursue your academic goals at the same time. You get enough time to complete your research paper and go through all the writing steps, but also make sure you have an income that will help you be financially stable.
Complete surveys for cash
Why not use your spare time that might otherwise be wasted, such as when you're travelling between lectures on a bus, watching TV, or on an exercise bike, to complete online surveys for cash? There are many online survey websites that will pay you. These include Qmee and Swagbucks, as well as many others. Check out these reviews of survey and poll sites that pay, to get you started:
Social media content creator
Nowadays, there are more and more social media platforms that appear and that could be used as a source of income. If you have video editing skills, maybe you could start vlogging or a YouTube channel. If you love taking photos, maybe you can become an Instagram influencer.
Social media offers nowadays endless possibilities to earn money as a student. And as all students have a smartphone and are social media tech-savvy, this might actually be an easy way to get some pocket money without too much hassle. And you get to spend more time on social media, if that's your thing!
9 more ways students can make money while studying...
Pet sitting or dog walking: Students who love pets can offer their services as a pet sitter or dog walker in their neighborhood. They can charge by the hour or by the day, and pet owners will appreciate having a reliable and trustworthy person to take care of their furry friends while they are away.

Event staff: Many companies need temporary staff for events such as concerts, festivals, and sporting events. Students can apply for such jobs and earn money for working a few hours. These jobs can be fun and exciting, and students can earn good money while gaining valuable experience in event planning and management.

Delivery driver: Students who own a car or a bike can work as delivery drivers for food or package delivery services. They can work for companies like Uber Eats, Deliveroo, or Amazon Flex, or they can work as freelance delivery drivers.

Rent out your space: If you have an extra room or a parking space, you can rent it out to earn some extra cash. You can list your space on platforms like Airbnb or Gumtree. This can be a great way to earn passive income, especially if you live in a popular tourist destination.

Sell handmade items: If you are creative and crafty, you can sell your handmade items online on platforms like Etsy or at local markets. This can be a great way to turn your hobbies into a profitable business, and you can sell anything from jewelry and clothing to home decor and art.

Tutoring: Students who excel in a particular subject can offer their tutoring services to other students who need help in that subject. They can advertise their services on social media or tutoring platforms like Tutorful or Superprof, and they can charge by the hour.

Photography: Students who have a passion for photography can offer their services for events like weddings or parties. They can advertise their services on social media or photography platforms like Snappr or Perfocal, and they can charge by the hour or by the event.

Virtual assistant: Many small businesses and entrepreneurs need virtual assistants to help them with administrative tasks like data entry, email management, or social media management. Students can work as virtual assistants from anywhere with an internet connection, and they can find jobs on platforms like Upwork or Freelancer.

Translation services: Students who are proficient in multiple languages can offer their services as a translator for documents or websites. They can find jobs on platforms like ProZ or TranslatorsCafe, and they can charge by the word or by the hour. This can be a great way to use their language skills to earn some extra money while gaining valuable experience in the translation industry.
Final word
As a student, you might feel you need an income that will help you enjoy your college life at its maximum. But you need to pursue your academic goals at the same time too, so this might make things a little bit more complicated. However, there are a few options you could choose from, depending on your skills, expertise, and goals. Most of them can be done fully remotely and online, which comes with a lot of flexibility, a thing all students are looking for.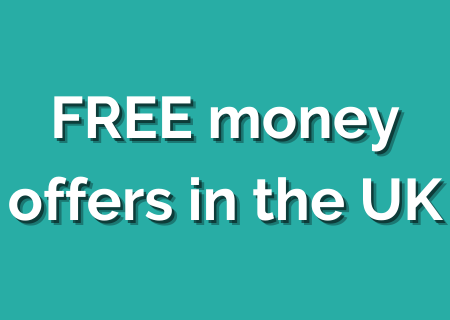 Want to make more money?
Subscribe to our newsletter for the best free money offers, money-making and money-saving tips we discover!