Riverford refer a friend: new customer offer £15 off
Posted on
We've just signed up to Riverford and we're impressed! They've also given me a refer a friend link so you can get £15 off your second organic fruit/veg box as a new customer. Simply use my Riverford link and the £15 credit will be applied to your second delivery. They'll plant a tree for each referral too!
Riverford veg box offer: £15 off for new customers and a chance to save even more
If you click my Riverford refer a friend link then you'll get £15 off your second order!
You'll also get a refer a friend link of your own to share once you've received your first order which will give you £15 off for each successful referral.
That's lots of yummy organic fruit and veg you can get for free!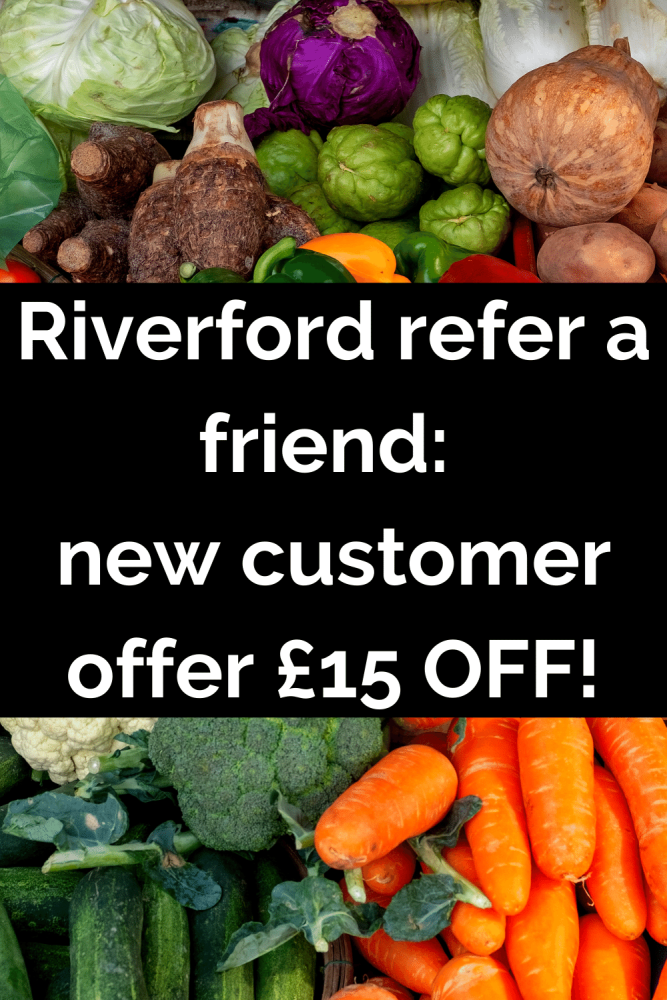 Riverford review
Since moving house a few months ago, we have finally got round to organising an organic fruit and veg delivery. At our old house, we got Abel and Cole deliveries who I also highly recommend, but they don't deliver to our new address, so we had to find someone else. I tried to go with a really local company, but I couldn't find anything that was organic.
We decided to give Riverford a try, especially as I stumbled across their amazing £15 off offer which seemed too good to miss out on. The box we chose is the large fruit and veg box which is around £25, so the new customer offer will save us more than 50% off our second delivery. Amazing.
The first delivery arrived today and was delivered by a very friendly chap. He apologised for his lateness, even though we weren't expecting him at any particular time and assured me he will usually be here before 8 am. Any time is good though as we have a safe place the veg can be left if it's early or we are out.
The veg was in great condition and ready to put away, though we'll give it all a quick rinse before we use it.
Here are some photos of the veg we received from the large fruit and veg box today: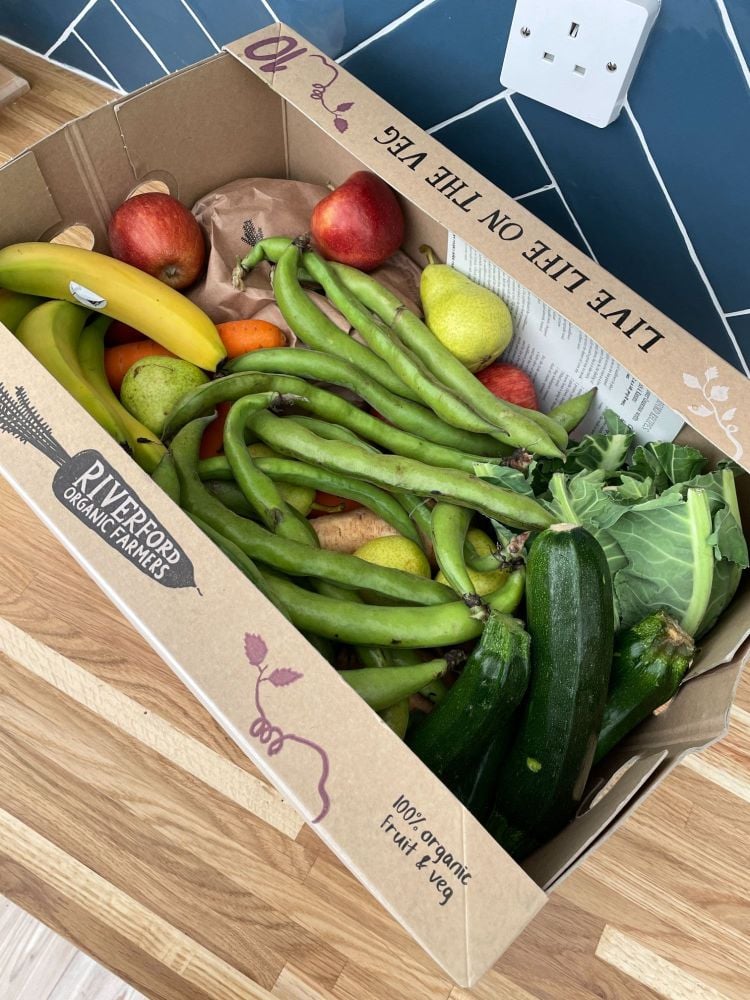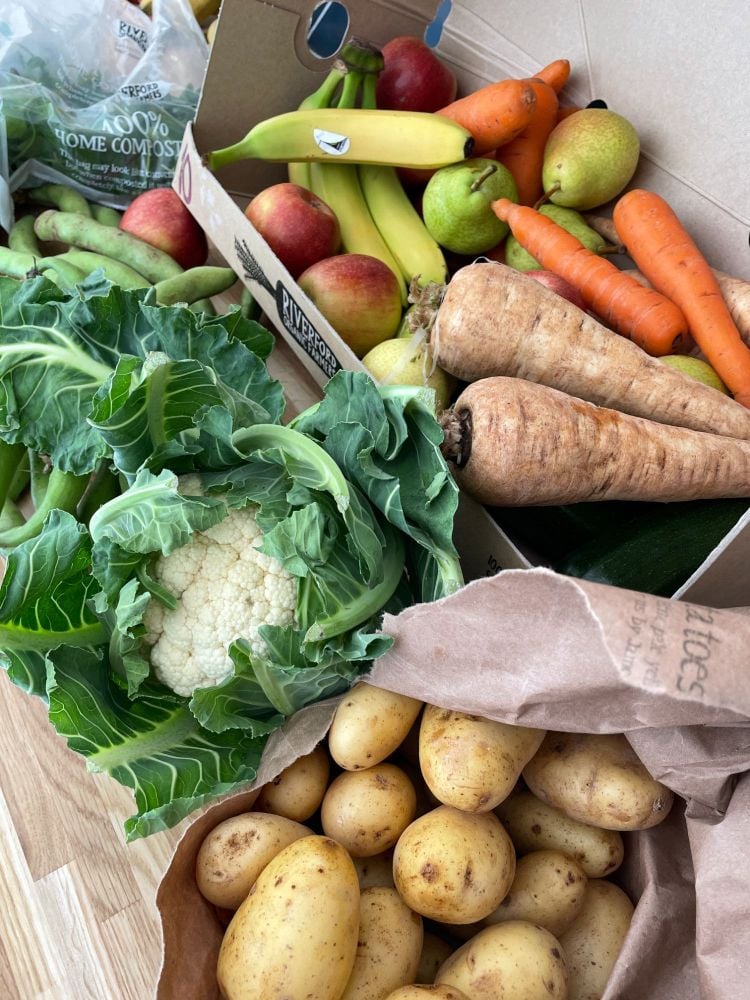 Obviously, the items change each week, but we like that as it means we eat and try and variety of fruit and veg. The subscription box is also convenient as it means we always get a supply of fruit and veg without thinking about it each week. I also love the fact there is no packaging waste, unlike when we get everything at the supermarket! All the organic items always have so much packaging waste which is a shame. Still hoping the supermarkets sort this issue out asap and use eco-friendlier packaging at the very least!
What would I improve about Riverford organic fruit and veg deliveries?
The only thing we can't do with Riverford which was a bonus with Abel and Cole is to specify a list of items we never want. There's no editing the boxes with Riverford, but you can change the entire box up to a couple of days before the delivery if there are items that are really of no use. Luckily there aren't too many items we don't like, so this shouldn't be much of a problem. Hopefully a feature Riverford might consider to add. Otherwise, we are happy with our first Riverford delivery at our new address and looking forward to many more.
Click here to save £15 as a new Riverford customer!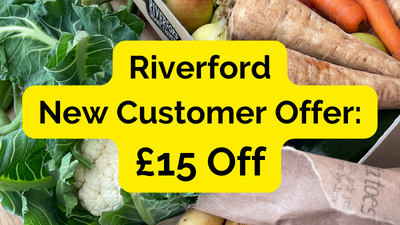 Or click here to get a discount with Abel and Cole!
Looking to save money or get free money?
Check out my massive money-saving tips section and find some great deals on my voucher codes and how to get free money pages!
Check out my list of UK apps that turn receipts into cash and also this list of UK cashback sites to maximise your free cashback and savings.