List of 8 apps that turn UK receipts to cash
Posted on
If you're looking for the best cash back receipt app in the UK then I have not one, but eight to share with you today. I use all eight of these receipt snapping apps to make extra cash at home from all my in-store spending.
Sometimes I scan my receipts on nearly all of the apps, if they qualify, to get the most cash value out of every single receipt!
Instead of looking for the best cash back app in the UK, use all of them to maximise your profits!
Read on to discover the apps that can turn your UK receipts into money.
8 apps that pay for your receipts
I have all of these cash back apps on my mobile and I use them as often as I can. Always remember to ask for a receipt when you make a purchase in store as you can get cash back on every UK receipt.
Some of these apps, like ZIPZERO, give you cash back on every single receipt.
Others have rules such as food purchases only or selected supermarkets only, so I'll explain the rules below.
Every now and then, especially with food items, it's possible to use almost all of these apps to get even more cashback!
Just yesterday I was able to scan my receipt on every single one except Shopmium. I'd purchased some Hippeas snacks which were listed as free to try and also half price on GreenJinn and CheckoutSmart, plus the supermarket food receipt could be snapped on Shoppix, Huyu, SnapMyEats and ZIPZERO!
I love it when that happens. What a bonus!
1. Shoppix
Shoppix is a UK receipt snapping app. As far as I can tell it accepts all UK receipts. There's an extra bonus if you snap the receipt same day and regular short surveys to earn more credits that can be exchanged for PayPal cash.
Enter code 52YFMN8U for 200 extra tokens when you snap your first receipt! Sign up at https://www.shoppixapp.com/
2. STOREWARDS
This app is replacing Receipt Hog in the UK.
Use my Storewards invite code gz1sc and get 250 extra coins to spend at STOREWARDS on gift cards. Earn gift cards by snapping your UK receipts! https://gb.storewards.co/invite/referrerCode/gz1sc
Learn more from my blog post https://www.lyliarose.com/blog/read_196089/storewards-invite-code-review.html
3. Huyu
Huyu is a supermarket receipt snapping app. You can snap receipts from major supermarkets and turn them into gift vouchers. I exchange my points for Tesco gift vouchers.
Learn more from my blog post: HuYu– earn gift cards with your supermarket receipts
4. SnapMyEats
This one is for UK food and drink receipts only. You earn a £1 Amazon voucher per 3 receipts to a maximum of £5. So snap 15 food and drink receipts in one calendar month to earn a £5 Amazon voucher.
See my full review here: SnapMyEats–Amazon gift vouchers in exchange for your food receipts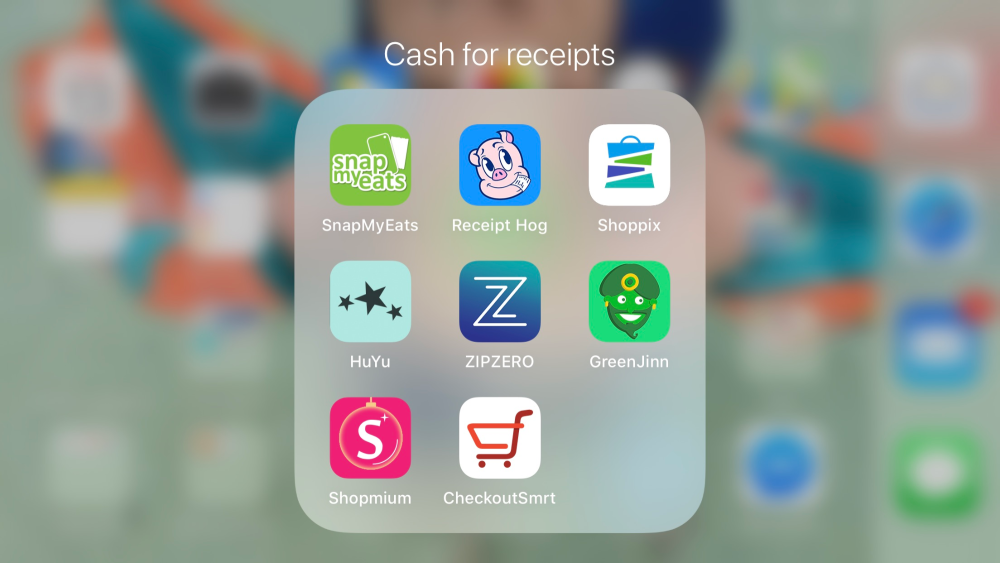 5. ZIPZERO
This is my new favourite! It gives 1% cash back on all UK receipts. This cash back can be used towards your household bills. Just add their details in the app and zip them down!
Find out more here: ZIPZERO app review: snap receipts to save money on household bills
Important ZIPZERO update
January 2021 - Since writing this blog post, ZIPZERO have not paid out since March 2020 for me personally.
My last cash out was 23.03.2020 (coincidentally the date we first went into lockdown in England) and my next request for cashout in April 2020 was voided.
I have had £15 in 'processing' mode for months now and another almost £40 in available and pending balances which I really hope I will be able to cash out.
So what's the deal with ZIPZERO? Why aren't they paying out? Is ZIPZERO a scam/legit?
They are apparently waiting for some investment or choosing the right investors, but given the pandemic, lockdowns and economic instability, the whole process has been going on for ages.
I have been snapping my receipts still with my fingers crossed that they will get investment and allow us to cash out again soon, but it's been so long now I don't know if it will happen.
I hope it does, but just be warned.
If you are already a member of ZIPZERO or thinking of signing up, you may not be able to cash out if they don't secure the finances they need.
It's up to you whether you take the risk of spending time taking photos of your receipts without any guarantee of being rewarded.
Let's keep our fingers crossed they will be up and running with cash outs soon!
Here is my original review: ZIPZERO app review: snap receipts to save money on household bills
6. GreenJinn
This is a UK coupon app that has digital coupons for the supermarkets each week. They refresh on a Monday and if you buy any of the products then you can get the cash back by snapping your receipt. You can withdraw the cash back to your PayPal or bank account.
See my full review here: Save money at the supermarket with coupon app GreenJinn
7. Shopmium
Save money at the supermarket with Shopmium and their coupons. If you purchase an item featured on their app then simply snap your receipt, scan the product's barcode and the cash back will be sent to your PayPal within a few days.
Use my referral link to get an item with 100% cashback in the app. As I type it's free Ben and Jerry's! Here it is: https://www.shopmium.com/uk/referral/46e3t
8. CheckoutSmart
This is also a coupon app so you have to buy the exact products in the app to get the cashback. If you buy something then select which item you have bought from the correct retailer and snap your receipt. Once you have at least £5 cash back then you can withdraw. If you have under £20 you will be charged a small fee, so it's best to wait until you have over £20 in cashback to avoid the fee and get all your cashback. They feature supermarkets, both online and in-store, plus loads of High Street retailers. Here's their website: https://www.checkoutsmart.com/
Related blog posts
Save money online with this list of UK cashback sites
Mustard promises to beat your cheapest car insurance quote
Save £25 on your first Airbnb accommodation booking
Save money with these UK Voucher Codes
Save lots of money with these blog posts
20 ways to make & save more money in 2019
£50 off your first Bulb bill and save up to £357 per year on your energy bills
Save money on family days out and meals with Kids Pass
Let Look After My Bills automatically save you money on your energy bills
Save money on your mobile phone bill with Airtime Rewards
Families save an average of £316 on energy bills with Migrate
Popular blog posts and pages
List of websites to find paid blogging opportunities for your blog
Online resources to make money at home
3 tips for cheaper car insurance
How to cut household expenses with renewable energy
3 eco-friendly subscription boxes I use and love
Please pin me