Get your content, ads, products or brand on my blogs & social media!
I offer a variety of advertising and marketing services across my blogs and social media channels.
Please contact [email protected] for more information or use this contact form.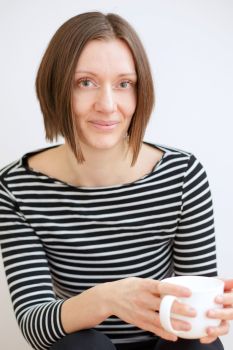 Hello, I am Victoria Sully, a professional UK money and lifestyle blogger.
My usual working hours are:
Monday to Friday 09:00 -15:00

Ad-hoc evenings 19:30 - 21:30
I am a self-employed working mum with two primary school children. I work when they are at school and most evenings once they're in bed.
I am very responsive and aim to reply to all emails within 24 hours during my working hours, but please be patient with me during school holidays.
---
Blogging services, giveaways & advertising
Please contact [email protected] for my current options or use my website contact form.
List of blogs/websites
I write three blogs and share a fourth, so if Lylia Rose is not right for your brand then perhaps another blog of mine is suitable. Here are my other websites and their main topics:
Lylia Rose DA36
UK personal finance blog: making money online, blogging, work-from-home, self-employment, staying healthy as a work at home mum, side hustles, saving money and family finance tips.
(My website builder for Lylia Rose does not have a search function at the moment. If you're looking for something specific please Google search Lylia Rose here and insert the keyword you are looking for or browse the blog categories and my menu pages.)
---
Healthy Vix DA29
Healthy living blog: vegan, plant-based diet, organic food, natural living, eco-friendly, sustainability, fitness, natural beauty, mental health and wellbeing.
---
Travel Vixta DA24
Travel blog: family travel, travel with young kids, kid-free adventures, camping, campervanning (we have a pop-top Mazda Bongo), days out, festivals, bucket lists, holidays, travel tips and advice.
---
Wood Create DA24
Home, garden and DIY blog: home improvements, interior design, upcycling, woodwork, do-it-yourself, moving house, garden updates, gardening, furniture and more.
---
Statistics
Check out my online media pack with verified stats for Lylia Rose at Ace Media Pitch Pack and see all my documented stats by year below:
Stats 2020
Stats 2019

Stats 2018
Stats 2017
Stats 2016
Total Visits: 46274
Total Users: 31332
Total New users: 30645
Total Page Views: 104912
I look forward to working with you.
Save
Save
Save
Save
Save
Save
Save
Save
Save
Save
Save
Save
Save
Save
Save
Save
Save
Save
Save
Please contact [email protected] for current services and rates or use this contact form