Cashback.co.uk review: £5 welcome bonus + make free cash
Posted on
Cashback.co.uk is a new website similar to 20Cogs if you've used that before, however, you have to complete at least 15 tasks instead of 20 to cash out. There are lots of different offers that give you cashback when you complete them, from answering survey questions to signing up for free or cheap trials, to entering competitions. You have to complete at least 15 cashback tasks, one from each level, and then you'll be able to cashout your cashback earnings in 15 days!
This is a 'get paid to' site that gives you money for completing a variety of different offers, with the clause that you must complete at least 15 before you can cash out. You can complete more than 15 offers if you like to increase your earnings.
At the time of writing, you can get £5 just for signing up! Click here to sign up to cashback.co.uk and get a £5 signup bonus.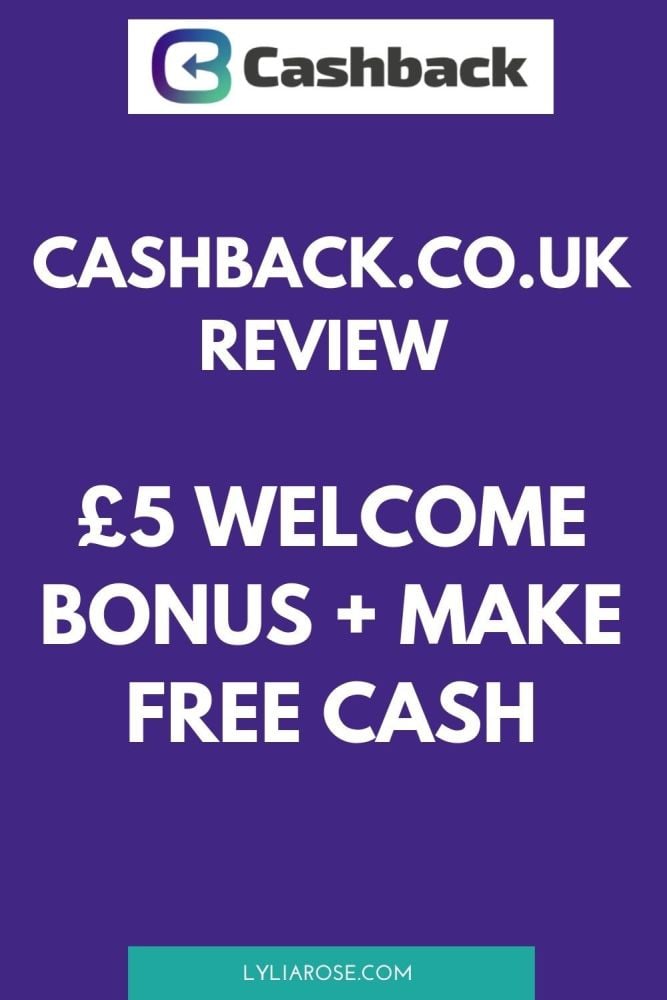 A look at the 15 offers I completed at cashback.co.uk
I went for the easiest options for completing the 15 offers, rather than the most lucrative. So if you are happy to pay more upfront or sign up for free trials, then you can make a lot more. I'm so busy at the moment I decided to take the easy route to some free cash and not make as much profit right now.
£5 for signing up

£2.50 for answering three simple questions

£9 for signing up to LottoGo (cost £1 to buy 20 tickets and I immediately cancelled the subscription)

£3 for signing up to GFK and answering at least one survey

£2 for adding the shopping discount browser extension Cheapskate for at least 7 days

£1 for signing up to Super Free Slot Games and getting 50 free spins (no deposit required)

£6 for completing the Republic of Cats £3 two-week food offer (had to subscribe and pay £3, then could cancel once received)

£3 for signing up to crypto.com

£1 for signing up to Free Spins Wizard and claiming free spins (no deposit required)

£20 for signing up to Bingo Port and depositing £10 to play bingo (I got £10 PayPal cashback from Bingo Port within 72 hours too, so this offer didn't cost anything to do in the end!)

£2 for signing up to Opinion Outpost and completing the welcome survey plus one more survey

£2 for signing up for a 14-day Ancestry trial (cancelled on the last day of trial before renewal)

£1 for signing up to Mobrog and completing one survey (there were no surveys available at the time of signing up, but I filled out the welcome survey)

£3 for buying a £2.50 Her Majesty Official Coin from London Mint Office

£2 for signing up to the Time magazine £1 subscription trial (cancelled after one month of trial)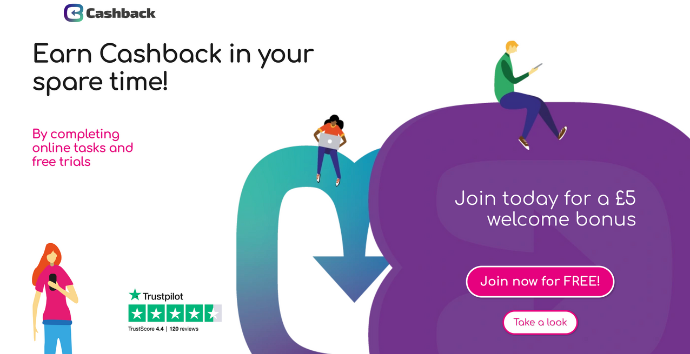 What happens once you complete at least 15 offers at cashback.co.uk?
Once the offers are completed, you have to wait until they all turn green before cashing out. There is also a button on the last page to make sure they have your payment details. You can add BACS details for a bank transfer, or you can add your PayPal email address. Once all the offers are green, you can withdraw your earnings to your chosen payment method. All offers, if completed as per the terms, will turn green within 15 days!
Mine stayed orange (pending) for the full 15 days. Next to each offer I completed was a countdown telling me how long to go until each offer would be confirmed.
Click here to sign up to cashback.co.uk and get a £5 signup bonus!
How to cash out at cashback.co.uk
Once all the levels have turned green, it's time to cash out your earnings! They should all turn green on day 15, so make a note in your diary. I checked and 13/15 of mine were green, so I looked at the two remaining orange (pending) which said due to confirm within one hour. I love how this site tells you exactly when each task should confirm so there's no guessing or need to contact them.
Anyway, once they are all green, how do you cash out your earnings?
Once all levels are complete and green, a claim button will appear so you can claim your earnings and cash out to your chosen method (PayPal or bank transfer).
To see the claim button, simply expand the green bar at the bottom of the website where it tells you your total cashback earnings and click 'cash out'. Make sure you've added your payment details before doing this!

How I made £16.60 per hour with cashback.co.uk
Time taken:
2 hours first evening up to number 11.
45 minutes next day for offers 12 to 15.
Approx 15 minutes to cancel any free trials.
Total time was approximately 3 hours.
Total payments upfront:
£22.50
Total incomings:
£72.50 (offers, plus £10 direct payment to PayPal from offer #10)
Total profit for 3 hours of effort:
£50
(£16.60 per hour)
You can of course choose to make more than this if you choose some higher-paid offers, or if you choose to complete more offers than me. I simply decided to do one offer from each task to test this website out and I often picked the easiest ones I could see, such as signing up for a website, which didn't pay much but was the quickest for me to test this website. If you have more time and devotion then you can make a lot more than I did! It also depends on whether you are already a customer for some of the websites and brands as the cashback is only awarded to new customers, so this may limit your choice slightly.
Click here to sign up to cashback.co.uk and get a £5 signup bonus!
Things to note about completing offers at cashback.co.uk
You can make a lot more than I did if you complete the higher-paid offers. I've done many things like this before on other sites, so I'm already a member of most of these websites. Plus I used to make money from matched betting, so I am already a customer of a lot of the casinos and bookies, which are often the highest paying offers.
Some of the offers cost money to complete, but you will be paid more than this for completing the offer. Just check the offers and if you're not comfortable doing this then complete the offers that don't have any upfront payments.
Some offers that are paid will subscribe you. Be sure you cancel any subscriptions you don't want to continue with.
Some offers are free trials. Be sure to set reminders to cancel any subscriptions you don't want when the free trials end. I like to use my iPhone calendar to set reminders with alerts.
If you're already a subscriber or an existing customer of an offer, then it won't count.
The higher-paying offers usually involve some sort of upfront purchase.
Click here to sign up to cashback.co.uk and get a £5 signup bonus!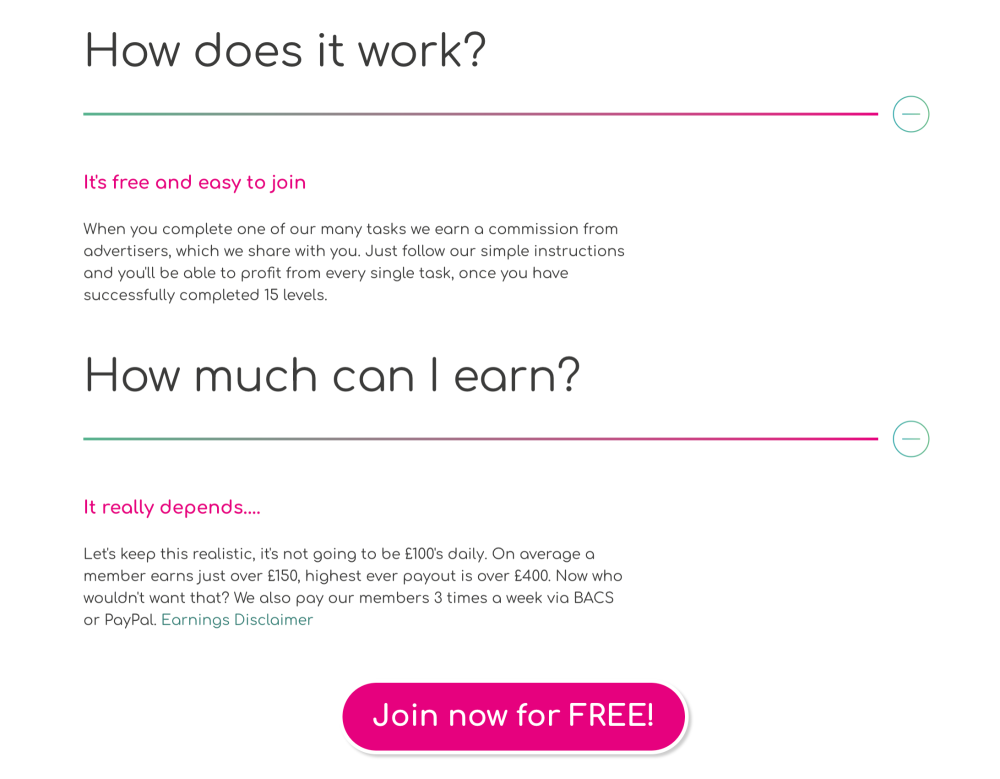 What happens if the offers don't turn orange or green at cashback.co.uk?
After one week of completing the 15 offers, four of them were still greyed out for me. I contacted their customer services via email and sent screenshots of proof I had completed the offers. I sent welcome emails if I'd received them, proof from profiles when logged into the websites, history of completion from my internet browser history and activity history on the various websites. Thankfully they turned them all orange for me once they had seen proof I had completed those offers.
Good luck, I hope you earn more than me!
Click here to sign up to cashback.co.uk and get a £5 signup bonus!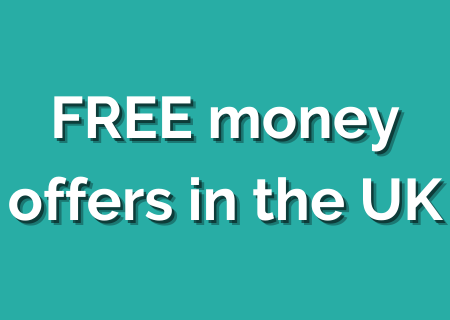 Love these sorts of free money offers? Check out these blog posts for more:


Want to make more money from home, online or need a side hustle?
Find loads of ways to make extra money at home on my blog, as well as my favourite side hustle in my matched betting blog!
To get started, you can make money online and at home with these 60 ways I've personally tried and tested.
Follow these steps to make £1000 in one month at home.
Or, if you're short on time, try these methods to make money in one hour.
Love sharing great offers with friends? Make extra cash with these great refer a friend schemes.
Want to save more money or get free money?
Check out my massive money-saving tips blog section and find some great deals on my UK voucher codes and free money UK pages for lots of offers to get cash for free!
Check out my list of UK receipt snapping apps and also this list of cashback sites to maximise your free cash back and savings.
Want to manage your finances better?
Here are loads of family finance tips and helpful debt articles.