5 ways you can improve your online store
Posted on
As some of you may already know, I am winding things down with my online scarf boutique now that my blog has become such a significant source of income for me. However, that doesn't mean I'm not always looking into different ways I can make money - and I do still think e-commerce is a big moneymaker for a lot of people.
I've absolutely loved my time selling products online and I don't believe it's the end of my ecommerce journey. Having worked for a major High Street retailer managing their ecommerce activity and dabbled in online selling myself, it's something that I will always be passionate about.
Selling online is not without its challenges and there is a lot of competition. You need to make your store stand out. You also need to ensure your online store is found on search engines.
If you want to sell online then you can find a lot of advice online and I will share some tips in this article to improve your chances of ecommerce success.
With this in mind, here are five ways you can improve your online store.
1. Make it beautiful
This is the first step towards a successful online store. If you don't make it appealing to potential customers, then they're much more likely to go elsewhere.
Clean, modern designs seem to do best as they're easy for people to navigate.
If you have a cluttered homepage, then people aren't going to be able to find what they're looking for!
You don't have to be a web design wizard to create an online store that's both beautiful and functional. There are plenty of platforms out there, such as Wordpress or Wix or Shopify, that come loaded with free templates for you to use.
I personally love WordPress and Create.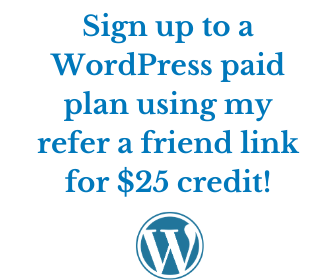 2. Write epic content
There are two reasons why you should fill your online store with epic content. The first is that it's great for customers to get a feel for who you are and what your vibe is. The second is because Google loves it!
While it can be extremely hard to rank on Google in most industries, constantly updating your site with helpful and engaging content will undoubtedly work in your favour.
There are plenty of free guides on search engine optimisation that will back up what I'm saying - and show you how to utilise this for your online store.
Neil Patel is worth looking up for a wealth of SEO advice.
3. Make it easy for people to pay
Thanks to sites like Amazon and their 'one-click pay', people don't want to have to go through pages and pages when they're trying to check out.
Customers also want a variety of payment options, so that they can choose the one that suits them best.
Some platforms have their own payment gateways that will allow customers to use their credit or debit card - this is well worth having!
You should also consider adding PayPal, as it's yet another trusted payment gateway that people know and are happy to use. Many people don't realise that you don't actually need a PayPal account to pay via a website's PayPal button - you can simply choose to checkout as a guest and enter your card details. This makes PayPal accessible to everyone as a payment option.
4. Excellent customer service
No matter what kind of business you run, the customer should always come first! This is certainly no different when it comes to running an online store.
Consider things like your shipping and returns policies, along with how you handle customer complaints.
Always go above and beyond for your customers, and they'll keep returning and recommending.
Not every sale is going to be plain sailing, so ensure you know how you'll handle any obstacles in your way in a professional manner.
If you get good feedback then share it! Whether you have a review button on your website so other customers can read the reviews, or a testimonials page, it's a good idea to let potential customers know that your products and service are recommended and trustworthy.
5. Plenty of promotion
You could have the best online store in the world, but it's no good if people aren't visiting it.
If you want to improve your e-commerce site, then you're going to want to go hard on the promotion.
Writing regular content, as mentioned above, will help, but what other marketing methods could you utilise?
Social media is a huge marketing platform that will promote your products to a wider audience. You can use it for free or reach your target audience quicker with paid ads.
Many online store owners now invest in Facebook or Instagram adverts, to help spread the word about their product. Remember, sometimes you have to spend money to make money.
Another great way to build links to your store and get reviews is to use influencers and check out bloggers blogging services. This is a great way to build your domain authority and/or get your products in front of a wider audience quicker than you might be able to yourself.
Want more marketing ideas for your small business? Here are 44 ways to market your small business to get you started!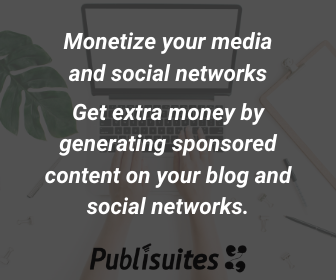 More resources
These are just five of the many ways you can improve your online store. Check out some more of my ecommerce and business blog posts for more tips and tricks:
Why digital marketing skills are essential today
How small businesses can use the internet effectively
7 tips for a successful small business
Why your small business needs an online presence
5 ways to manage your time effectively when working from home
How to create your own website
Lil Packaging goes eco-friendly with their ecommerce packaging range

Things I've Learnt from Running My Own Shop Business (the things no one tells you)