List Of Websites To Find Paid Blogging Opportunities For Your Blog
Posted on
Bloggers wanted! Get paid to blog with this huge list of blogging websites that pay. Here are loads of blog networks with plenty of blogging opportunities that are looking for more blogs. Along with tips to make more money from your blog and many other ways to find paid blogging jobs, you can't miss this article if you want to monetise your blog!
If you're looking for some of the best blogging platforms, networks and websites for making money from your blog or wondering how to get paid to blog, then read on.
Wondering how to find paid work for bloggers? Here's a huge list of where to find paid blog posts and other blogging and social media opportunities! I use these websites to source paid blogger jobs in the UK, but many of them also have global blogging opportunities.
In this blog post we'll cover:
Where to find paid blogging platforms and blog opportunities
Blogger platforms for reviews and gifted items
Great affiliate networks for bloggers
Individual affiliate schemes for bloggers
Refer a friend programmes
Ad networks for bloggers
Using social media to find paid blogging work
Other ways to find paid blog opportunities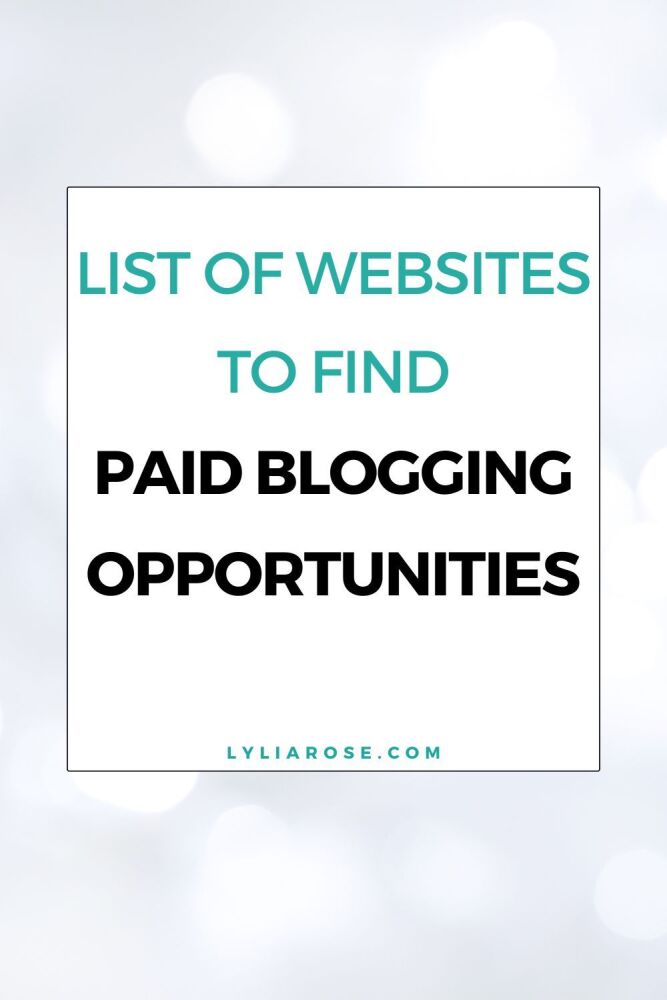 Where to find paid blogging platforms and blog opportunities in 2023
I started this list in 2019 and have continued adding to it and updating in 2020, 2021, 2022 and 2023 as I learn about more blogging platforms to join for blogger jobs UK and beyond!
I'll check the links as often as I can to check they still work, as some companies do come and go. Apologies if any of the links don't work or the companies no longer exist when you go through this list. I'm single-handedly running this website and will update when I can.
In this blog post I share lots of websites that offer paid blogging jobs. These are online networks, dashboards and websites that offer paid blogging opportunities on your UK website such as sponsored blog posts and product reviews.
Blogging is an amazing way to make money from home. You can pretty much get paid to blog about anything, no matter where your interests lie! Simply start a blog and fill it with great content about whatever topics you are passionate about, even if they are super niche.
Concentrate on building up your metrics such as domain authority (known as DA for short) and then you can start applying for paid blogging opportunities. Some of the sites below let you apply from as little as a domain authority (DA) of 5.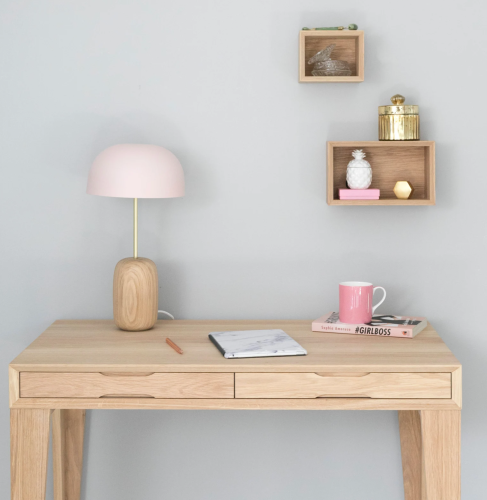 Get Paid To Blog: Sign up to these blogger platforms for paid blogging assignments
I am in the UK so I know most of the sponsored blog post opportunity websites below are suitable for UK bloggers, but many of these are based abroad or open to bloggers globally.
I have had work from some of these platforms, but not all. Sometimes it can take a few months to get something and I guess it all depends on your niche, your metrics, your pricing and so on.
Many of these platforms also offer events, giveaways and reviews without payment, but they do regularly have paid blogging opportunities. I'll share review only platforms at the end of this blog post too.
I am still recommending the ones I haven't yet had paid work from yet as I think it's good as a blogger (who blogs for income) to be signed up to as many platforms as possible. This increases your chances of finding paid blog opportunities and being noticed.
There's one site I've been signed up to for ages and I never thought I'd get a blog post from it, but I just had a 170 euro blog post from them, so it's absolutely worth signing up to as many as possible.
I'll also update it regularly as I find more blog networks to sign up to. Feel free to drop me an email if you know of any too.
*Some of these links are affiliate links or refer-a-friend links and some are normal*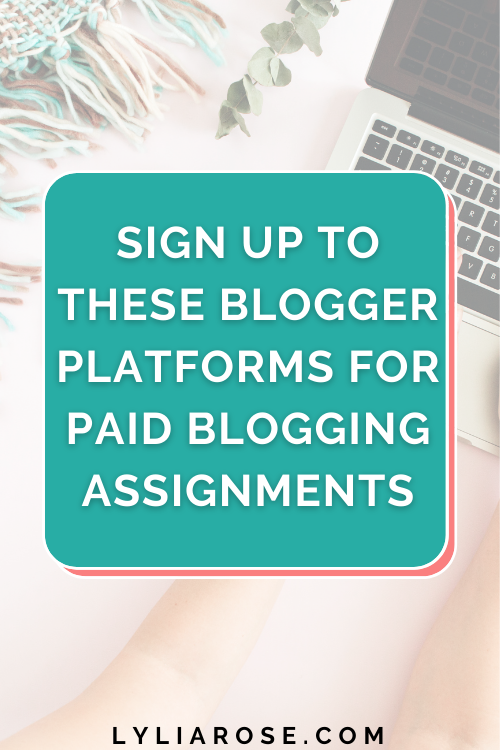 Create a free pitch pack to send to brands, but also browse their own opportunities and receive them directly to your email inbox whenever bloggers are wanted for brands.
When you receive PR requests then you can reach out to the PR directly to discuss details through the Ace Media messaging service. They share your contact details so the brand/PR/SEO may email you back.
Some are paid, some are reviews.
Sign up here:
---
I've just signed up to this one in November 2019 and it looks like there are lists of paid blogging opportunities, but also open offers that you can bid on. You can add more than one blog and set your own prices.
Sign up here:
---
These are based in the US, but say they have a growing clientele outside of the US.
Sign up here:
---
Authentic Bloggers / Blogger Collabs
On BloggerCollabs you can create a free listing and get introduced to brands looking for niche bloggers. Once you have created your free listing, brands can message you for different collaboration opportunities. There are hundreds of deals per month being secured. Payment is between the brand and blogger. They don't take any commission and you will be talking directly to the brand.
Sign up here:
https://bloggercollabs.com/list-your-blog/
---
Most people know Awin as an affiliate platform, but they also have a marketplace where you can list all your blogging and social media services. I've managed to get several paid blog posts from this.
It costs £5 to sign up to Awin which is released in your first pay out.
Sign up here:
Learn more here:

5 reasons to use Awin as a blogger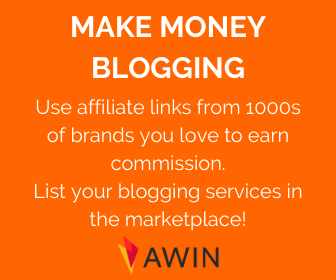 ---
This one is in the USA, but they accept global applicants. My profile states I'm in the UK. I've only seen US blogging opportunities so far though.
Sign up here:
---
These often have some fairly high paying blogging opportunities and, as the name suggests, they relevant for parents in the UK!
Sign up here: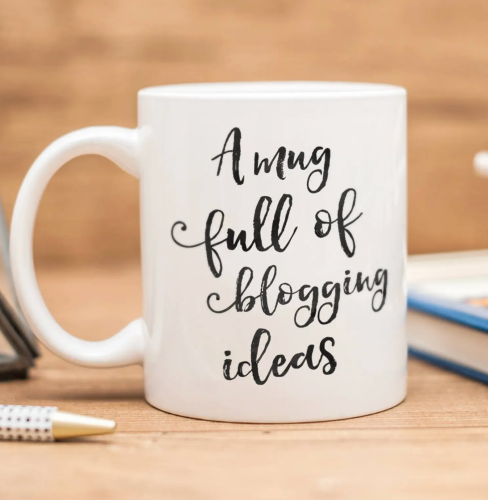 These guys reached out to me and asked me to sign up to their platform for paid to blog jobs. Add your websites for sponsored blog posts and links.
Update: they keep emailing me asking me to sign up to their platform! I am already...
Sign up here:
---
I've had a few opportunities from this platform, mainly to do restaurant reviews and with payment too. They rarely have new opportunities, but the few I've done have been worth it - food and money in exchange for my honest review!
Sign up here:
Learn more here:

Make money blogging with Considerable Influence
---
A Ukranian platform, which you can translate into English, where you can list your websites and prices.
Sign up here:
---
I've had a paid opportunity from Coobis. There is a little hassle to get paid. You have to upload your passport and also a Certificate of Residence. I had to find the form to complete on the HMRC website, wait for it to arrive and then upload it to the Coobis platform, otherwise Coobis will keep a large percentage of your fee!
Sign up here:
---
I've not had any paid work from them yet, but another blogger I know says they've had some well paid sponsored posts. You need to sign up as a 'contractor'.
Sign up here:
app.copypresscms.com/contractor/register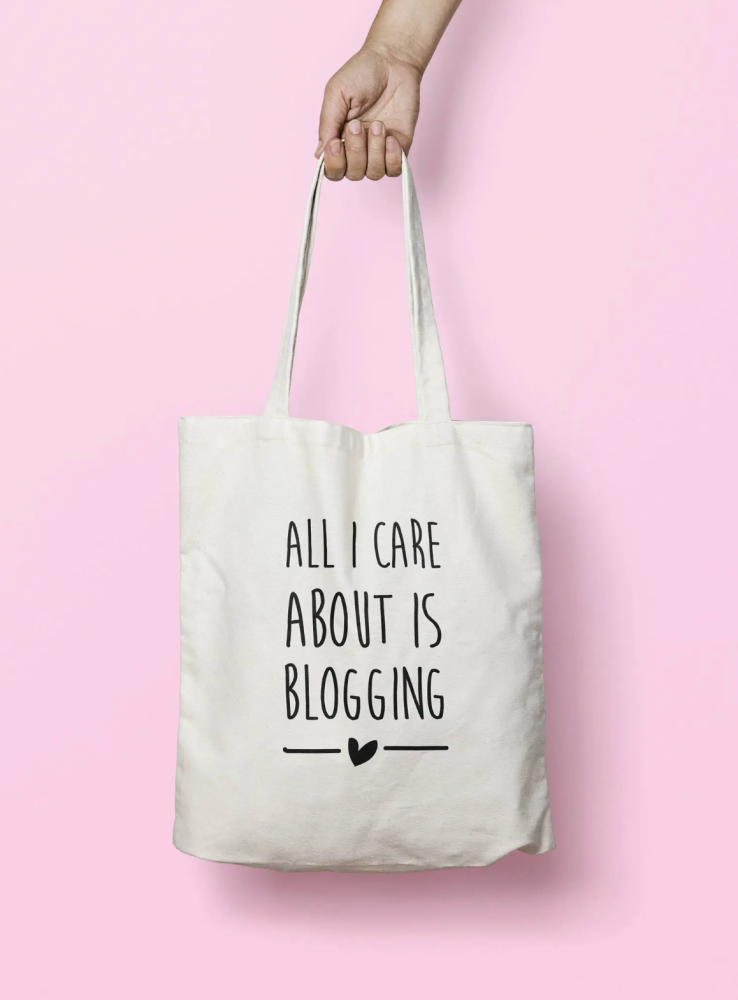 I've not done any of the blogging opportunities on this platform yet, but there are always loads. They have never offered me high enough fees, but I've actually just updated my social links and verified my website so I hope the fee they offer me will now increase.
Sign up here:
---
This site usually has a lot of get paid to blog opportunities available at any one time. Sometimes they are even for blogs from a DA of 5 or 10, so it's great for newer sites with lower domain authorities. Search the Marketplace and talk directly with the brands.
As of August 2021 Get Blogged take a 12.5% cut from any work you complete through their platform. Plus you'll have a PayPal fee, so take these costs into account when you pitch to brands with your pricing. If you pitch regularly, and well, then you are likely to secure regular work from Get Blogged.
Sometimes they have social media opportunities and even copywriting opportunities too.
Sign up here:
https://app.getblogged.net/registration
Learn more here:
Make money blogging with Get Blogged
---
A new one for me in June 2022 which I saw shared in a blogging group. Looks like you can sign up your blog, Instagram, TikTok and/or YouTube with a simple registration form.
Sign up here:
https://www.findyourinfluencer.co.uk
---
I had my first offer of paid work almost instantly. They check the blog post for 30 days to validate it before you can withdraw the payment.
Sign up here:
---
I signed up in autumn 2020. They reached out to me as they wanted bloggers and asked me to sign up to their platform.
Sign up here: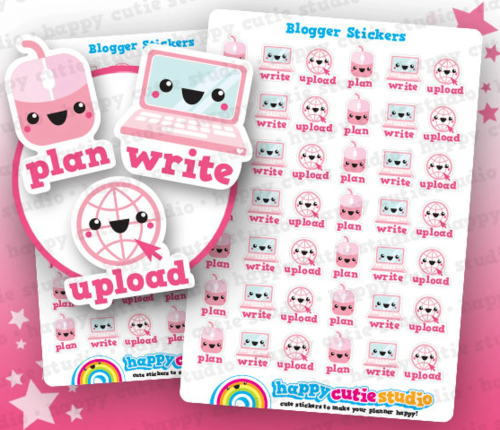 I signed up in March 2020. A place to list your blogs and prices for sponsored blog posts. I've had a few paid to blog jobs from here.
Sign up here:
---
I have worked on a few paid collaborations with Guest Bloggers Wanted. Towards the end of 2019 they stopped posting sponsored blog post opportunities, but they plan on starting them up again in 2020 with a focus on parenting and lifestyle bloggers.
They have relaunched in 2021 with a new owner. I've been emailed to sign up to the platform again, but notice the pricing for a guest post is only £39 for a single post for their clients, but there are also bulk order deals making each guest post even cheaper than this.
Once they take their cut then there can't be much left for the blogger?! I have emailed to ask what they are paying bloggers, but my email got returned. I'll update if I find out more.
Sign up here if you want to:

---
I've not worked with these yet, but I have a profile and they send regular emails with their current opportunities. I haven't seen any suited to me yet, but there's usually a lot of fashion and beauty related collaborations.
Sign up here:
---
I've managed to secure a lot of blogging work and social media work through Intellifluence. They don't always email every opportunity, so it's worth checking the platform regularly to see if there are new opportunities.
Sign up here: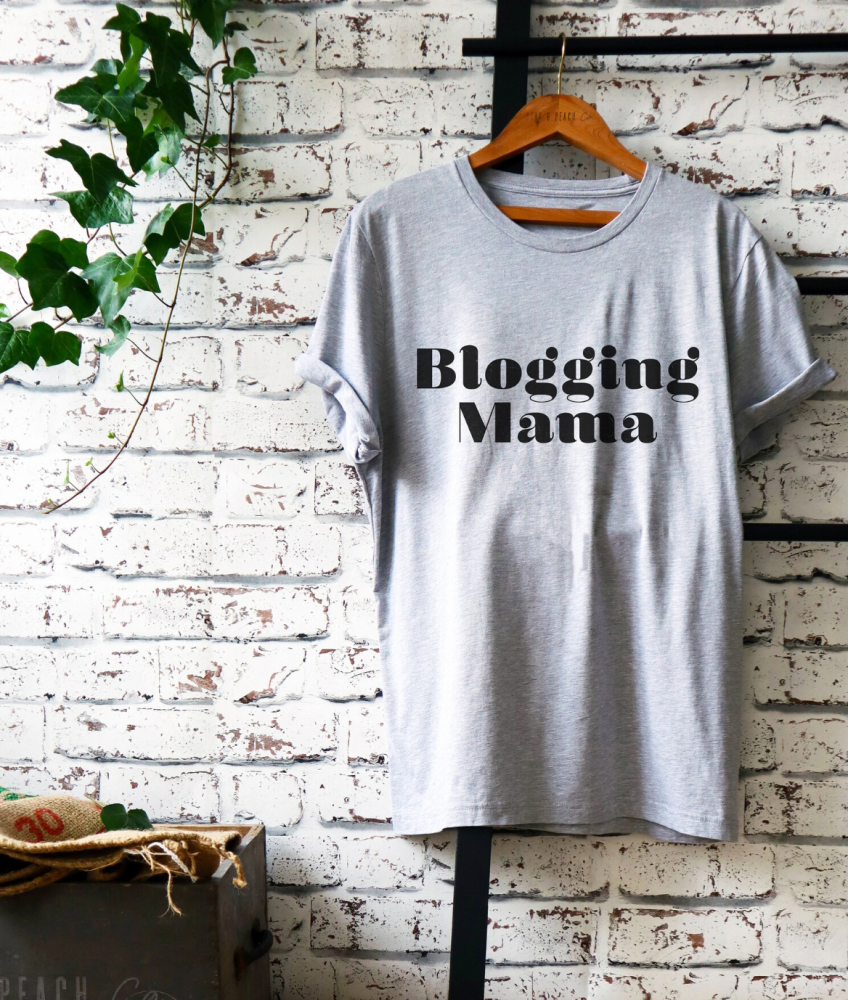 ---
I signed up in 2022 and I've had paid work at rates I set. I did have to upload a certificate of residence to avoid double taxation with Poland. It came within a few days and I completed a form online on the HMRC website.
Sign up here:
---
A website directory of blogs that accept paid partnerships, as well as free. List your blog, price and email to be contacted directly to discuss blogging opportunities.
Sign up here:
---
I was invited to join this platform in June 2022. I've signed up and listed a blog. Minimum payout is $10. Quick signup.
Sign up here:
https://outreachmantra.com/signup
---
These guys only pay $1 per DA so their prices are too low for me, but maybe you really need the money... :)
Sign up here:
https://www.paypercontent.net/sponsored-blog-posting/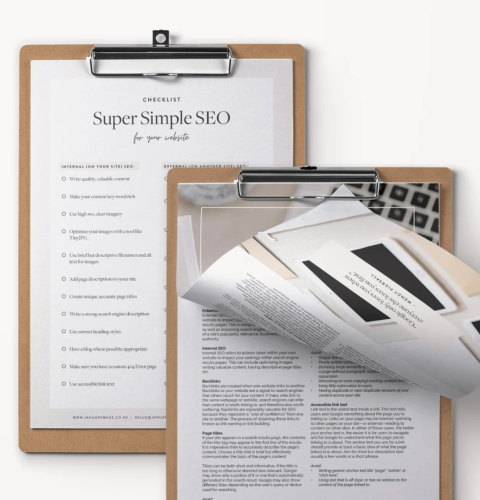 Super Simple SEO eGuide and checklist
This site says US and Canada bloggers, but I found them on a Facebook group searching for international bloggers for a campaign, so may be worth signing up even if you're not in these countries.
Update - they've reached out to me for one blog post so far, but the pay was really low so I declined. They did email to ask what I'd accept, but then I didn't hear back.
2nd Update: They seem to send an email for a campaign, then you have to fill in a form to apply, then they accept you. BUT... at no point do they mention the rate of pay, so you don't know what it is until you are accepted... then you find out. And so far all very low. So a waste of time. Better if they are transparent and list the pay in the first place to stop wasting time.
Sign up here if you really want to!
www.payu2blog.com/influencer-and-blogger-sign-up
---
They have an image library with high-res images of gifts and homeware from brands that you can use to feature in relevant blog posts with credit. But, they also have a 'collaboration' tab where many of the brands they feature request blog reviews or social shares of their products in exchange for the product itself or compensation.
Sign up here:
Learn more here:

Make money blogging with Press Loft
---
You can link your blogs, Twitter and Instagram to Publisuites for paid blog opportunities. They'll contact you when a client is interested in your blog or socials and you can accept or decline. It's all in Euros. I've worked with them many times and had my pay-outs no problem.
Sign up here:
Learn more here:

Make money blogging with Publisuites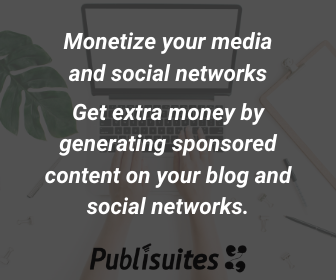 ---
You can list your blogs and social medias on this site for paid opportunities.
SeedingUp review and warning: I have completed a tweet on SeedingUp and that was fine. Paid the full amount afterwards. However, I have now completed a blog post and it's not been the smoothest transaction. I decided to use their copywriting service for the blog post as I was really busy at the time. They promised the article within two days, but it took closer to a week and my deadline was only 7 days. They also don't pay the full amount after completion for blog posts... they expect it to be live for at least 12 months so they pay 1/12th of the agreed fee each month for the next 12 months! Pretty crazy!
I've never come across anything like it on any other blogging platform. So for the next 12 months I have to remember to withdraw 1/12th of my payment each month - too much admin and too annoying! Just letting you all know. I did contact their admin and they said they've changed my profile so I am paid in full in the future and not monthly for 12 months. So, we'll see if I do another collab with them what happens.
Another issue with SeedingUp: They emailed me to let me know some work was not live on my website, as their crawler had checked. It was live, so perhaps my site was down when their crawler checked. I replied to let them know. Then I had another email telling me as the post was not live the order was cancelled. I replied again, and noticed it was a noreply email address. Arg. Don't know why companies have noreply email addresses. I resent to their customer service and never heard back.
Sign up here:
---
These reached out to me via email in June 2022 and asked me to sign up to their platform. I've added my blog and have fingers crossed for some successful collaborations.
Sign up here:
https://app.rankister.com/register
---
Add your socials and your blog to this one.
Sign up here: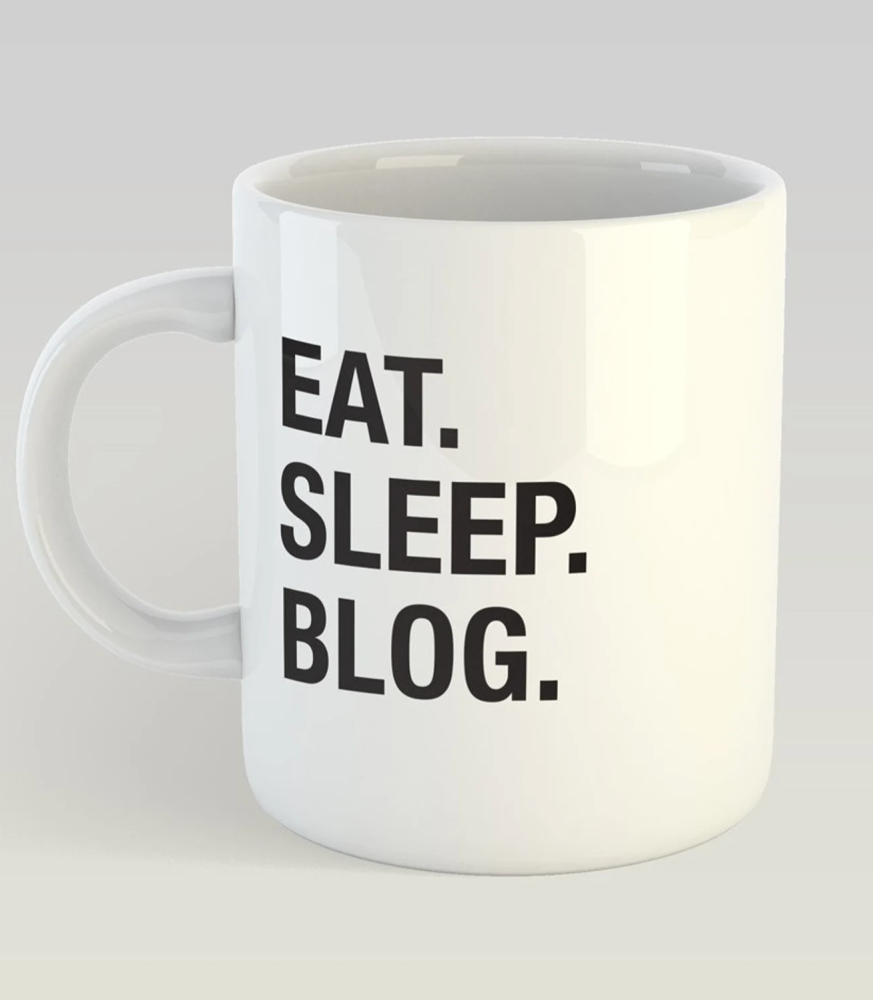 This platform has a lot of opportunities listed for socials and for blogs. If you like reviewing items, especially on social, then it's probably great for you!
Sign up here:
---
Sign up and search their jobs section for blogging opportunities. I had my first paid work in June 2020 after being signed up a fair while.
Sign up here: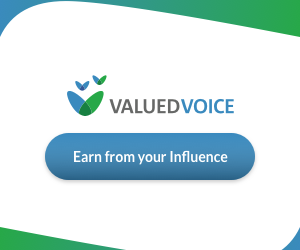 ---
A marketplace where you can add listings of your blog and social media services.
Sign up here:
---
I've just signed up in March 2020 and added my blogs to this platform for sponsored blog post opportunities.
Update: So far I haven't had any work, but they are trying to get me to reduce my prices and offer loads of different options.
2nd Update: I stood firm on my pricing and then was sent my first paid work, not long after. I was paid and all is well. Hope to get more work soon.
Sign up here:

---
There are lots of brands listed on Zine from all different countries looking for social influencers and bloggers for paid blog posts and more.
Sign up here:
---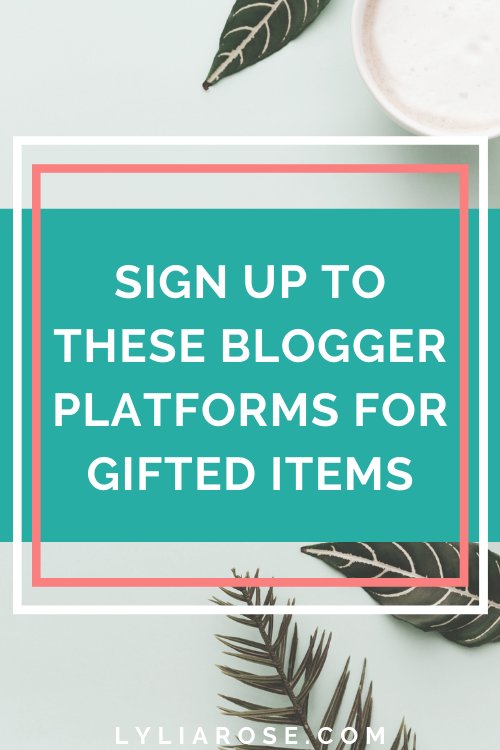 Sign up to these blogger platforms for reviews, gifted items + more
As well as blogging websites that pay, there are some platforms that offer reviews only without payment and other types of collaborations. Many of the above platforms offer reviews too, but they also offer paid assignments.
The platforms below do not offer paid assignments, as far as I am aware, but they do offer product reviews and other collaborations.
Sign up here: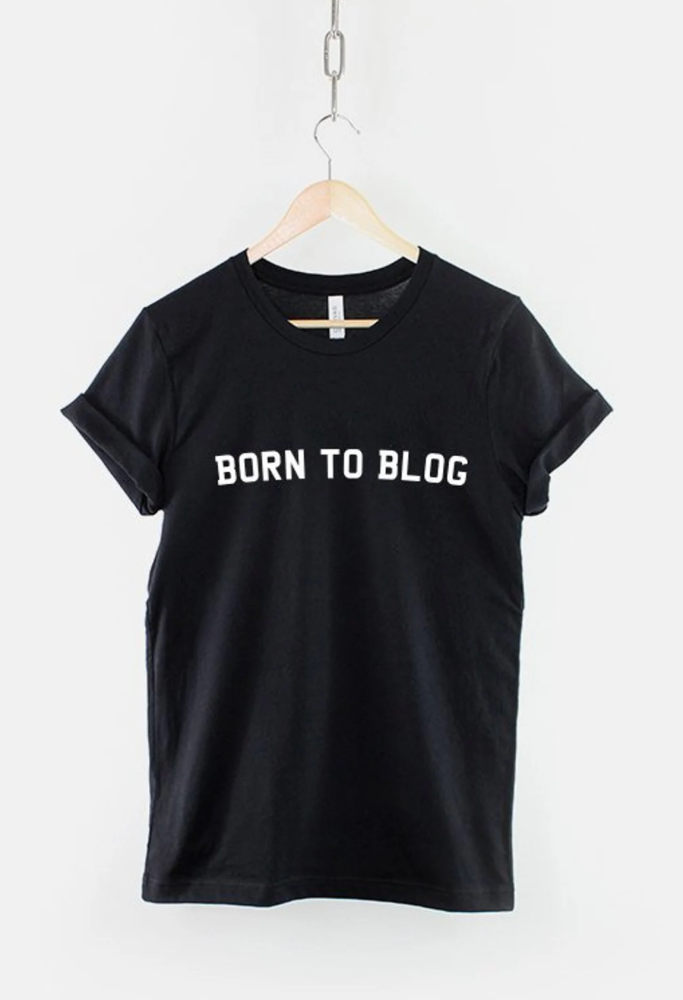 ---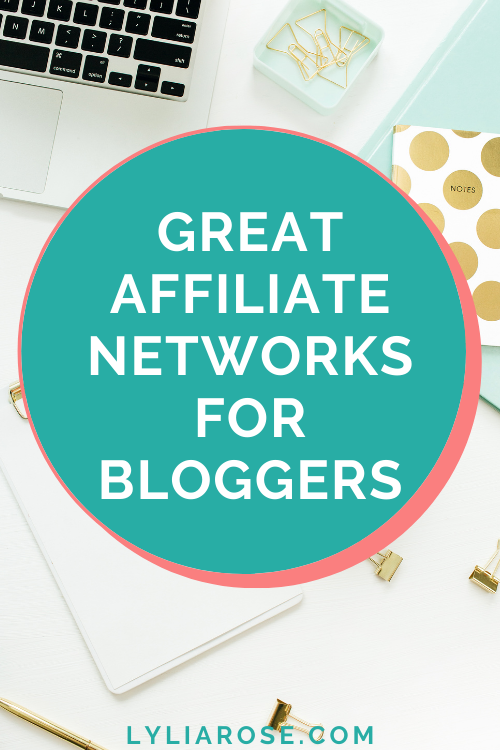 Great affiliate networks for bloggers
Affiliate income is another great way to make money as a blogger. Lots of brands have their own affiliate programmes, or you can sign up to a network which offers access to lots of brands in one place.
Here are a couple of the affiliate networks that are great for bloggers who are interested in getting paid to blog.
· Awin
I mentioned Awin up above as you can also use their Marketplace to list your other services such as sponsored blog posts, reviews, giveaways or even social media promotion.
They are home to thousands of well-known brands affiliate schemes. You pay £5 to sign up to Awin, but you get this back in your first payout. The threshold is only £20 for a payout and this is from your combined commission from all your successful tracked affiliate activity.
Once signed up, and if you recommend, then you can join Awin's own affiliate programme and earn £30 per successful referral to Awin using your own Awin tracking link.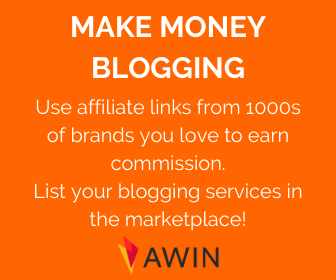 ---
· Skimlinks
Skimlinks is new to me, but it's something I've seen bloggers talking about a lot and I can see why!
Sometimes on affiliate networks like Awin you aren't always accepted onto certain brands affiliate programmes, even if you think you're a great fit.
There is a way around this with Skimlinks!
Skimlinks makes earning affiliate income really easy. They are signed up to thousands of brand affiliate schemes through Awin and other affiliate networks. You simply install their code on your website and it will convert any of your outgoing links to a Skimlinks tracking link if they are signed up to a brand's affiliate programme whether through Awin or any other network.
If a click on your link converts into a sale then Skimlinks shares the commission with you.
It saves the hassle of signing up to every affiliate programme yourself and automatically converts qualifying links already on your site and any more that you add in the future.
It's a really easy way to get started with using affiliate links on your website.
Click here to sign up to Skimlinks today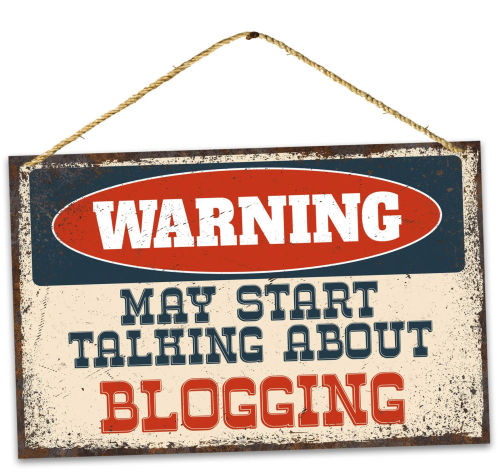 ---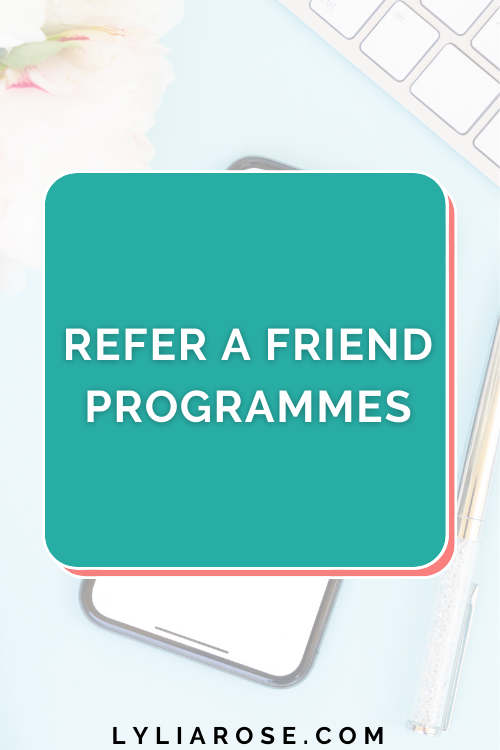 Refer a friend programmes
Getting paid to blog is so exciting and it doesn't stop at using blogging networks to find collaborations or affiliate marketing... You can also make extra cash from your blog using refer-a friend schemes!
Check out my list of some of the best refer a friend schemes in the UK to get started!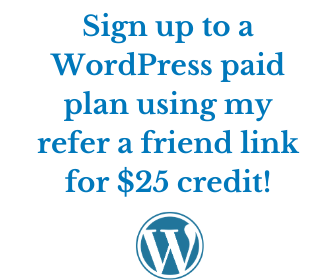 ---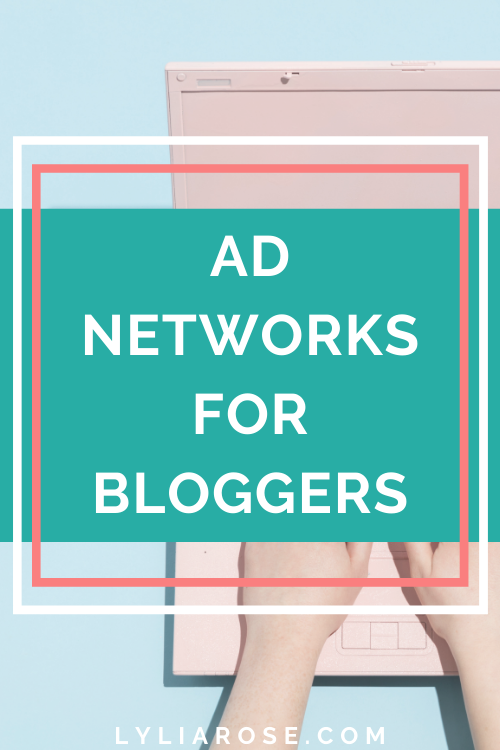 Ad networks for bloggers
In addition to paid blogging sites, you can also make money from hosting ads on your blog. If you're on WordPress premium plan or above you can use WordAds, however the pay is really, really tiny.
You'll make more money if you apply and get accepted onto Google Adsense. However, if you have really good traffic then there are some ad networks that pay higher.
Ezoic takes bloggers at around 10,000 views per month, but there are mixed reviews on this platform. Some love it, but others think it slows their site and the ads don't look very nice.
SheMedia and Monumetric are also ad networks that take lower page views, but SheMedia comes with a contract so you'll be locked in for a period of time.
If you have 50,000 sessions or more a month then you can apply to Mediavine which is recommended by a lot of bloggers.
AdThrive is from 100,000 sessions and comes recommended by lots of bloggers too.
So far we have used WordAds, Google Ads and also Ezoic.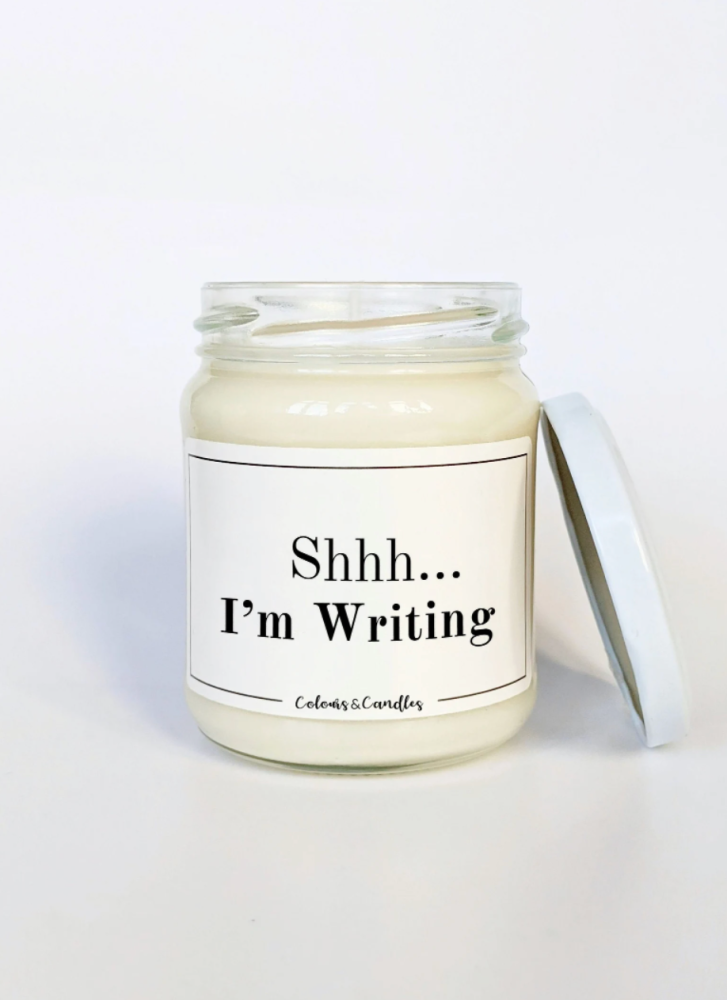 ---

Using social media to find paid blogging work
You can also find paid blogging work on social media. I check Facebook daily and Twitter weekly (or so) to find paid blogging jobs. Here's a look at what I do.
Facebook
I have set up an account which I use for nothing else except the blogger groups on Facebook. There are loads of fab groups and in particular one called Blogger Opportunities where companies post ops on a regular basis. I've set up an email notification so they land in my inbox as soon as they are posted. Many have forms to complete and you'll be emailed if the company wants to work with you.
I am a member of several groups that share blog opportunities. Here are some of the groups I am a member of:
Blogger Opportunities

UK Influencer Opportunities

UK & Irish Parent Bloggers Opportunities

Blogger Opportunities Galore

Connecting Brands, Bloggers and Influencers

Official UK Bloggers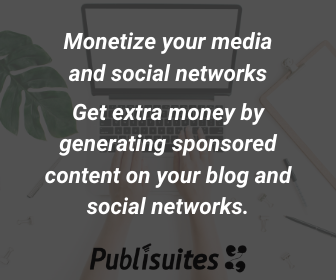 Twitter
Every week on Twitter I check certain hashtags and phrases such as bloggers wanted to find blog work.
#bloggerswanted
#blogggerrequest
#bloggersrequired
#prrequest blogger
"looking for bloggers"
#bloggerjobs
#bloggersneeded
"paid blog op"
"looking for UK bloggers"
It's a little time consuming and annoying as many bloggers and companies use some of the hashtags like bloggers wanted when they are not even looking for bloggers, just to promote their blog posts. But I scour these hashtags and search terms on Twitter 1-2 times per week to fish out the actual opportunities and apply to any I'm interested in.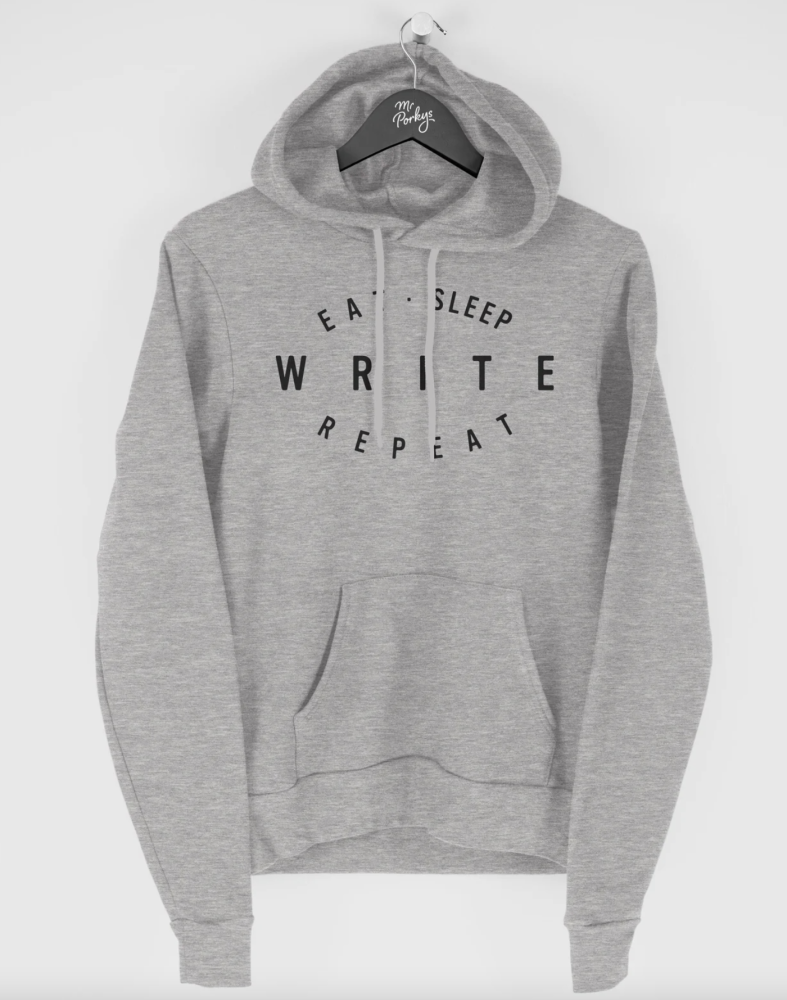 ---
Other ways to find paid blog opportunities
Blog networks
To find paid blogging jobs, you will need to be proactive, until you are well-known and plenty of companies reach out to you directly. One tip is to search 'UK blogging agencies' and 'blogging networks' on Google and start signing up. Pop your profile on as many blog directories as possible and sign up to as many agencies as you can. Some have minimum criteria, but some don't. If you want to be found, you need to be out there to be found. I've listed loads above that I know about, but there are many more!
Reply to your emails
Received a press release or opportunity you're not totally interested in? Don't just press delete! Reply to the email to see if they have any paid blog opportunities suitable for you.
Offered a review, but you only accept paid for posts? Let them know as they may just have a budget.
Ask to be added to their blogger list. Ask to be informed of any future sponsored posts. Sometimes companies have a budget but try to get the work for free first, so don't be afraid to ask.
I see lots of bloggers afraid to ask for a fee, but you are providing a professional service and it's totally acceptable for this to come at a fee. You are offering a form of advertising. Just think how much it costs to advertise on 1/8th page of a black and white local pamphlet for just one month. Companies are getting good value on blogs and long lasting SEO benefits, and they know it!
Value your time and all the effort you put into your blog. If you want to know how to get paid for a blog, then you first need to value your time and expertise! Don't give this away for free!
Check out my secrets to make more money from your blog! They work for me!
---
How do you get paid for blogging?
There are so many ways to get paid for blogging as covered already in this blog post, but here is a look at ten ways in a simple list for inspiration:
Ads: Display ads on your blog, earn from clicks or views.
Affiliate Marketing: Promote products, earn commission on sales.
Sponsored Posts: Get paid by brands to write about their products.
Selling Products/Services: Offer your own products or services.
Membership/Subscriptions: Charge for premium content.
Donations: Let readers support you voluntarily.
Freelance Writing: Write for others, get paid per article.
Ad Revenue Sharing: Share ad earnings with a platform.
Influencer Collaborations: Partner with brands for content.
Selling E-books: Create and sell your own digital books.
Remember, these are just ways to earn through blogging. Your success depends on quality and audience engagement.
---
Happy blogging!
Hopefully you will be able to find lots of suitable blogging opportunities from the above websites I have shared and get paid to blog!
Or if you were wondering how to get paid to blog, then now you know some of the methods that work for me and many others.
As soon as I know of more blogging networks I will update this blog post. Bookmark this page and check back soon as I'm always adding more websites for getting paid to blog or removing those I find out no longer exist.
Find lots more helpful tips to make money blogging and ways to make money online on my blog!
Want even more ways to make money from home? Check out my tried and tested list of 60 ways to make money online
Need money quickly? Check out all these free money offers or how to make money in one hour for some quicker solutions.
How to get paid to blog
10 ways to make money blogging
Make money from your blog with Awin affiliate marketing
Make money from your blog without ads
Is it really possible to make money blogging?
General blogging tips and advice
How to improve your DA (domain authority)
How I drive traffic to my blog
Everything you need to stay organised and productive as a professional blogger
5 tips to overcome writer's block when blogging
Bloggers share the blogging advice you should ignore
Bloggers share their best photography tips
Bloggers share their favourite blogging quotes and mottos
More ways to make money from home
Online resources to make money at home
5 tried and tested ways to make money as a UK stay at home mum
Please pin me!