Make money blogging with Publisuites
Posted on
If you're looking for online platforms to make money from your blog in the UK and beyond then I have something to share with you today. Read on to discover how you can make money from your blog with Publisuites.
Monetise your blog and social media with Publisuites
Canva Pro
I've been signed up to Publisuites for a while now. I can't remember exactly how long, but it was a site I hadn't had any orders from until recently.
Quite a lot of sites work like that for me. Perhaps my pricing is too high for some of them, but it's still worth being signed up in my opinion. It's good to get your name out there and be signed up to as many blogging platforms as possible if you want to make money from your blogs and social medias.
I actually only had my blog signed up to Publisuites, but I've just discovered you can also link your Twitter and Instagram so I've gone ahead and done that too. They will suggest a price per post for you, but you can edit this and set your own price instead.
How do I receive an order on Publisuites?
When you receive an order you will be emailed. You can then log in to the platform to see the requirements and whether it's a sponsorship you want to go ahead with.
If you wish to accept then you have 48 hours to accept the order.
If it's not for you then you can reject the order.
You'll also see the deadline and any requirements.
If you've accepted the order then simply submit the completed work URL on the platform by the deadline and wait for approval.
If the client hasn't approved it after seven days then Publisuites will automatically approve the work for you. That's what happened to my submitted blog post.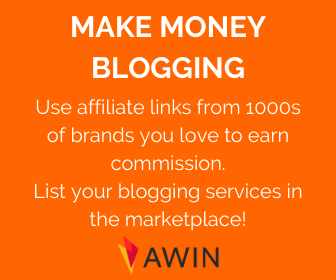 How do I get paid on Publisuites?
You can request to be paid by bank transfer or PayPal. You won't be paid automatically, so you need to generate an invoice in PDF format which you can upload to the Publisuites dashboard.
I simply clicked on the balance which is in Euros at the top of the dashboard and then you can click a button to request payment.
On the next screen I uploaded my invoice and waited.
Around one week later they emailed to say I hadn't added my tax information. As I'm under the VAT threshold I don't have a VAT number, so instead I provided my UTR which is my Unique Taxpayer Reference. I had to add this on the invoice and then they paid me around a week later to my PayPal.
Make more money on Publisuites with their affiliate programme
You can also earn extra money on Publisuites with their affiliate programme. You will be given a link on the main page when you log in. This referral link can be shared with your other blogger friends and social media influencers so they can make money too. You'll then get 5% of all their sales if they sign up through your link.
Aside from me not adding my UTR to my invoice the whole process was very straightforward and I received payment around one week after my invoice date. If you make money from your blog or socials then it's another platform worth signing up to.
To get started, simply click here to sign up to Publisuites today!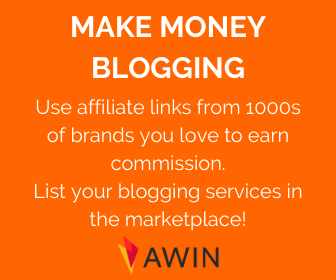 Make money blogging tips and advice
Make money from your blog with Awin affiliate marketing
Make money from your blog without ads
4 ways to find paid blog opportunities

How to improve your DA (domain authority)
Make money blogging with Get Blogged
Make money blogging with Considerable Influence

Make money blogging with Press Loft
Make money blogging with Bloggers Required
Make money blogging with Encatena
6 secrets to make more money from your blog
6 handy tax tips for bloggers
All make money blogging blog posts

How I drive traffic to my blog
10 ways to make money blogging
Everything you need to stay organised and productive as a professional blogger
Is it really possible to make money blogging?
5 reasons to use Awin as a blogger
What is Awin?
Blogging tips and advice
Loads of blogging tips
5 tips to overcome writer's block when blogging
Where to find free stock photos for blogs
Make Pinterest marketing a breeze with a free month trial of Tailwind app
Bloggers share the blogging advice you should ignore
Bloggers share their best photography tips
Bloggers share their favourite blogging quotes and mottos
More ways to make money from home
How I made £32000 from home in 2018/19
Online resources to make money at home
5 tried and tested ways to make money as a UK stay at home mum
Please pin me!