6 Easy Ways to Save Money as a Family
Posted on
Expenditure as a family can quickly add up and we often feel like we should just send a direct debit from our wages to our local supermarket each month! Luckily there are a few simple ways you can start saving money today that don't involve extreme couponing or a total lifestyle change. Start saving money today by following the below finance tips.
Start saving money as a family with these simple six tips:
6 Easy Ways to Save Money as a Family
Unlock practical strategies to save money as a family and make your budget go further with these smart financial choices and savvy spending habit tips.
1. Get Cashback
You're a nutter if you don't get cashback already! My favourite site is Top Cashback and we saved well over £300 in our first year on all sorts of things we buy anyway. We never buy something just for the cashback, we only search it when we are making a purchase to see if we can get cashback. We've received cashback on grocery shopping, garden furniture, flights, insurance, MOTs, takeaways and so much more. Once, I even got cashback just for getting a car insurance quote, literally just for searching!
Find the best UK cashback sites in our blog post full of new customer signup offers to get your cashback balance started.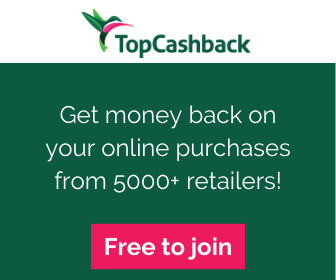 2. Switch to a Rewards Account
Many banks now offer a rewards current account. We pay £2 per month for ours with Natwest and get £5 back each month. We save ours up all year and cash out in December when the extra money is really handy. It's not much, but it all adds up and we don't have to do anything to get this free cash each month.
Another tip, if you can be sensible with a credit card, is to use a rewards credit card such as a cashback credit card or a Tesco credit card (which is what we use) to get cashback or points on all your purchases. We use our Tesco credit cards for all our normal monthly spending, keeping an eye on our budget every day, and then we pay it back at the end of the month in full.
3. Use Freebie Websites
Yes you read that correctly, there are actually websites such as www.gratisfaction.co.uk who tell you where you can get freebies from all sorts of different companies. Get samples and even full sized products for all sorts of useful things you regularly use such as laundry powder, bibs, skincare, snacks, beauty boxes, wildflower seeds and so much more! As I type this, all of these mentioned freebies are available. We also have a blog post revealing how to get free food.
4. Change Your Takeaway
I'm always shocked at how much money some families spend on takeaways each week. We usually treat ourselves to one per week, but if we're having a frugal week we make our own or pull out the discounts. It's a great way to sit down with the whole family and enjoy a meal together for less.
We have recently started having pizza Friday (using our tastecard) which comes out at less than half the price of your average pizza takeaway. Swapping your usual takeout for something cheaper is a great way to keep your budget in check.
Additionally, if you're looking for more ways to save money on takeaways or restaurants for the whole family then I highly recommend checking out tastecard. Not only do they offer fantastic discounts and deals on a wide range of restaurants across the country, they also have takeaways, activities and cinema discounts. We have found great deals in Newquay, but also further afield with restaurant offers London. It's a valuable resource for families looking to save money and still enjoy a whole host of activities.
A takeaway is a great treat, but it can be more of a treat for your wallet if you change your habits by making your own "fakeaway", using a discount card or by swapping to a cheaper takeaway!
5. Mystery Shopping Apps
There are several mystery shopping apps you can use to make money when doing your regular shopping trips, such as the apps Roamler and BeMyEye. You can get £1 for free after you complete your first mission by using BeMyEye invitation code 0rg1zy when you join the app. Click here to sign up to BeMyEye. These are great ways to earn money as you complete your regular family shops and also save money whilst eating out or even have the whole bill paid for you
6. Have a no-spend month
I'm dying to do this one once we've finished doing up our home and garden. I want to challenge us to a no-spend month. We can obviously pay the mortgage, bills, petrol and agree on a reasonable amount for food for the month, but nothing else. I want us to explore the local area and find free family activities to do every weekend. Instead of splashing out on lunch we must take a packed lunch with us. There are plenty of gorgeous parks and historic landmarks nearby, there's no need to always spend huge amounts on day's out as a family.
Final word
In conclusion, saving money as a family doesn't have to be a daunting task. By implementing a few simple strategies, you can make a significant impact on your finances. The six tips mentioned above provide practical and effective ways to start saving today
Utilising cashback websites, switching to rewards accounts, and using freebie websites can help you get more value for your money on everyday purchases. Changing your takeaway habits, exploring mystery shopping apps, and having a designated no-spend month can further contribute to your savings goals.
Remember, even small changes can add up over time, and with a little effort, you can make a positive difference in your family's financial well-being. So why wait? Start implementing these tips and watch your savings grow!