Some of the best refer a friend schemes in the UK
Posted on
Refer a friend schemes are a great way to make extra cash at home for referring products and brands that you use and love.
In some cases a referral scheme will give you money off your next purchase, bill or subscription, but most of these will actually pay you cold hard cash when you recommend a friend who becomes a customer!
Sometimes the referral cash is only rewarded once your referred friend has spent a certain amount, so I'll try and include this information below if I know it.
Be aware that these refer a friend offers do change sometimes, so always check the terms when you are referring a friend as the reward may have changed or the terms might change. Most of these have been pretty steady for a while now though.
Below I will share some of the best refer a friend schemes in the UK that I have personally tried.
Profitable refer-a-friend schemes in the UK
20 Cogs - approx. £30
Not only can you make money online, at home, by completing 20 'get paid to' offers at 20 Cogs, but you can also make 5% of any referred friend's income. Plus a £20 bonus once they complete 20 offers and cash out! The average person earns £200 at 20 Cogs, so you could earn £30 per referral.
---
Airbnb booking - up to £23 credit
If you love Airbnb then make sure you grab your referral link when recommending the platform to your friends and family. Not only can they save up to £34 off their first booking, but you will be rewarded with up to £23 credit towards your next booking.
Join Airbnb here and get up to £34 off your first booking!
---
Airbnb host - £61 cash
If you recommend a host to Airbnb then you can earn £61 cash once their first reservation checks out!
Become an Airbnb host yourself here!
---
Airtime Rewards - 50p to £5
Airtime Rewards is an app that lets you link up to 10 of your bank cards and whenever you spend at one of their partnered retailers (think Boots, Papa Johns, Greggs and many more) then you'll get cashback on autopilot!
Plus, if you recommend a friend you can get 50p and an extra 50p if they spend at one of the retailers within 7 days.
They also have special bonus referral offers where you can earn £5 for referrals so keep an eye out for their emails!
Get free credit using my code FTT7WY7W when you sign up to Airtime Rewards
---
BeMyEye - £1 cash
BeMyEye is an app that lets you easily make extra cash in stores by performing mystery shopping tasks and audits. You and your friend can get a £1 cash bonus when your referred friend completed their first instore mission!
Use my code 0rg1zy to get a £1 bonus when you sign up to BeMyEye here!
Boom25 - £5 cash
Get £5 free cash for each friend you recommend via your link to Boom25. It's a cashback site with a difference where every 25th shopper gets 100% of their online shopping spend back! Get £5 in referral cash when your referral makes a purchase of £20 or more via the site.
---
Bulb Energy - £25 to £50 credit or cash
Bulb energy have the best customer referral scheme. Both you and your referral will get £50 off your next Bulb energy bill if they choose dual fuel. Or £25 for a single fuel. Also, if you build up too much credit in your account then you can ask to transfer the cash to your bank account! We saved over £250 per year compared to our old supplier, plus got £50 off our first bill and £50 for each friend we've referred so far.
Get a quote from Bulb here to see if you can save on your energy and get £50 off your first bill!
---
Curve - £5 cash
You can get £5 free cash for yourself by using my link to sign up to the free app Curve and once you're signed up then you and a friend can each get £5 when you refer them!
Get £5 for free by clicking here!
---
Eufy - £40 in Amazon vouchers + more
If you recommend a friend to Eufy they can get £40 off a £200+ spend AND you'll get £40 in Amazon vouchers.
They also have referral incentives so if you're one of their top referrers or you refer so many people, you'll get some free tech from Eufy!
PLUS they have double referral days where you can earn £80 in Amazon vouchers!
Check out my Eufy referral here!
---
FFS - £3 credit
Friction Free Shaving is a subscription service for razor blades. Get £3 in credit for every friend you refer.
---
Get Dinghy - £25 Amazon voucher
Do you need freelance insurance? Get £25 of Amazon vouchers for free with Get Dinghy when you get insurance for your freelance busines / blog.
If you are offering paid services on your blog or as a freelancer then you may need professional indemnity insurance to protect yourself.
I'm insured by Get Dinghy, fair & flexible insurance for freelancers.
Protect your own business too via my page and earn a £25 Amazon Voucher: https://getdinghy.com/deck/refer/vs-6044

---
Lebara - up to £50
Lebara pay up to £50 when you refer a friend to Lebara using your exclusive link.
"Lebara is a mobile network provider in the UK, ideal for the value seeking customer. The brand offers budget friendly SIM Only and pay as you go plans."
Check out the amazing Lebara SIM Only plans with my exclusive link.
Or simply sign up for the refer-a-friend scheme to start earning from your referrals!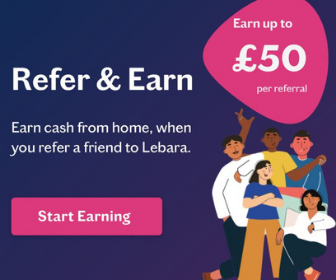 ---
My Money Pocket - £5 cash
Every time you refer a friend to the cashback site My Money Pocket and they get £10 in cashback, you will get £5 cash!
Sign up to My Money Pocket here!
---
OhMyDosh! - £5 cash
For every friend you recommend to OhMyDosh! with your own personal refer a friend link, you will get £5 when they have earned £10. It's a 'get paid to' site with loads of offers to make money from home. Your referred friend will also get a £1 bonus for signing up with your link!
Get a £1 bonus when you sign up to OhMyDosh!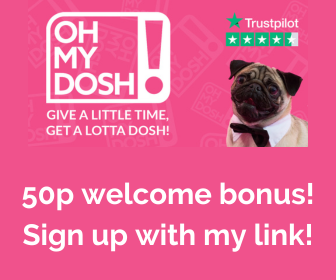 ---
Profit Accumulator - £10 cash
Not only can you make extra cash from home easily by matched betting with the hand holding of Profit Accumulator, but you can earn £10 for every friend you refer that signs up as a paying customer. For me it was a no-brainer as I easily made back the subscription fee with my monthly profits.
Try Profit Accumulator's free trial here!
---
Quidco - £10 cash
At the time of writing this, if you refer a friend with your refer a friend link from Quidco, you'll get £10 and they'll get £10 as soon as they earn £5 in cashback!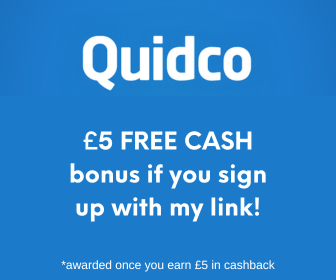 ---
TopCashback - £5 - £25 cash
The tell-a-friend bonus on TopCashback is always changing, anything from £5 to £25. This one changes on a regular basis, usually monthly, so check your account to see the most up-to-date tell-a-friend offer.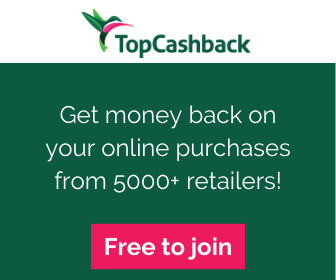 ---
Virgin - up to £50 cash
By referring a friend to Virgin Media, both you and your referral will each get up to £50 cash!
Amazing!
Find the referral deals in your own Virgin account, or click below if you're interested in becoming a customer.
Check out the referral deals on Virgin here!
More popular blog posts and pages
How to make £1000 in a month online
Blog income report: how I made £31,000 from home in 2019
Save money online with this list of UK cashback sites
List of websites to find paid blogging opportunities for your blog
List of 8 apps that turn UK receipts to cash
3 tips for cheaper car insurance
Bulb energy £50 off discount code 2020
3 eco-friendly subscription boxes I use and love
How to cut your gas + electric bills
Please pin!