How I drive traffic to my blog
Posted on
Traffic. It's one of the biggest struggles when blogging, or setting up any website for that matter. 'Build it and they will come' certainly doesn't apply to the world wide web, unless you put in a lot of effort! In this blog post I will share the ways I drive traffic to my blog.
I get anywhere from 16,000 to 25,000 website views per month. Around 30% is currently from search engines, 30% social media and the rest is direct, referrals and other sources.
Now I know some people get hundreds of thousands of website hits a month or even millions and if you do then this blog post isn't going to be for you as you're already doing great. But if you're just a small blogger like me or new then you'll appreciate how hard it can be to get website traffic when you have no knowledge in search engine optimisation or where is best to get continuous traffic.
I'm amazed I get this traffic nowadays and of course it would be lovely to have more (we always want more don't we), but I am very proud of this. I remember starting my website and having days with zero visitors and not having a clue what to do! I thought if I built a website I'd just be found somehow and traffic would come. But there are billions of websites and I've learnt you need to get out there and shout about your website so people know about it, as well as learn how to optimise it for Google search. A website is like a needle in a haystack and you need to make it discoverable or it will just get lost amongst the crowd.
Here are the methods I use to drive traffic to my blogs:
SEO for Google search traffic
Regular unique content
Social media - I use Twitter, Pinterest & Instagram
Sending weekly blog newsletters & building an email list
Interacting with other bloggers and joining blogger groups on Facebook
Taking part in interviews and media features
Giving quotes to media
Guest blog posting on other blogs
Running giveaways
Let's take a look at all these methods I use in more detail below.
How to get more website traffic to your blog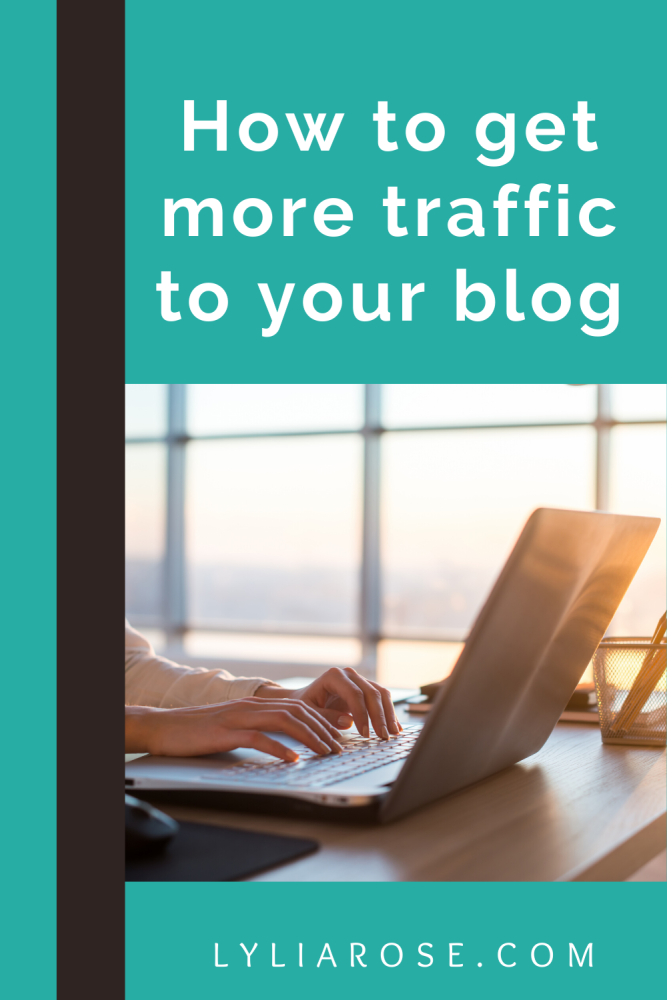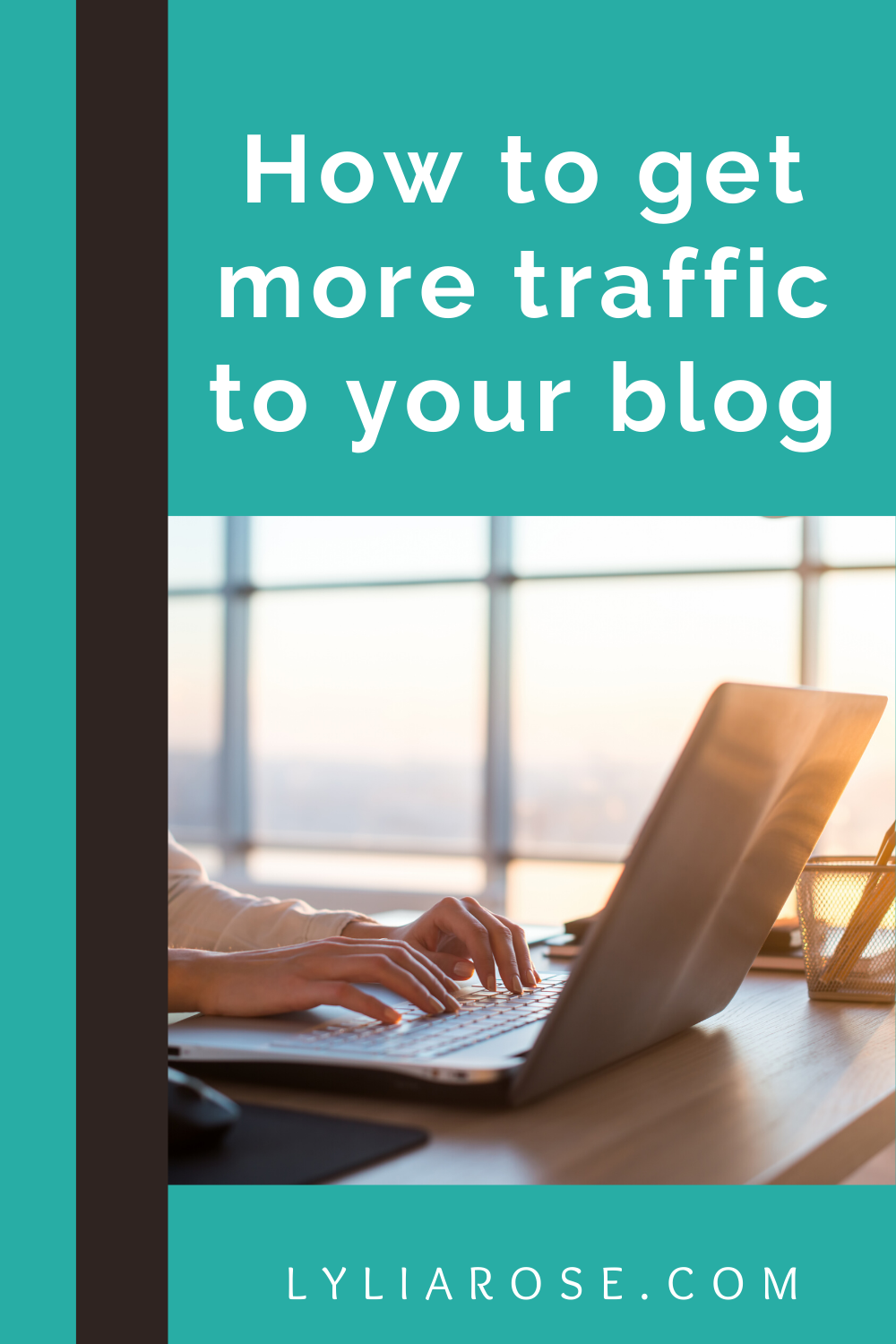 SEO for Google search traffic
This isn't something I'm an expert on and there are still a lot of things I don't do to optimise my website, but here are some very basic tips when writing a blog post:
Use Google to search your key word ideas or title idea to see what comes up as an automatic suggestion in the search box so you know what people are searching for.
Check the bottom of the Google results page for more key word ideas and search terms.
If there are the list of questions at the top of Google when you search then you'll find the sorts of questions and answers readers are looking for – take these questions and use them as subheadings in your blog post and answer them for your readers.
Ensure your blog post is at least 500 words long, but preferably more like 1000-2000 if that is suited to the topic.
Place your keywords naturally in the title and the opening paragraph. This must be natural i.e. don't stuff the opening paragraph with keywords just for the sake of it.
Use a free online tool like Ubersuggest to research keyword ideas and their competitiveness.
On that note, sign up to Neil Patel's newsletter to get SEO tips to your inbox for continuous learning and tricks from an expert. Also sign up to anyone else's newsletter who is an expert in SEO and whose advice you find easy to understand and follow. This is what I do and so I'm always learning something new.
Make sure you add internal links within your content to tell Google what your website is about.
Build backlinks to your website from authoritative blogs to boost your search engine rankings and increase your domain authority (DA).
Ensure blog posts are well laid out with paragraphs, bullet points where possible, images and suitable sub headings.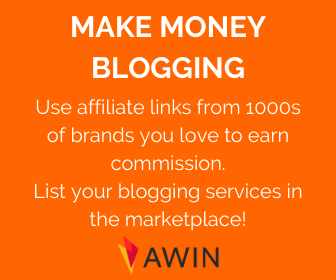 Regular unique content
Posting well written blog posts on a regular basis will not only help with your SEO, but it will give your readers something to come back for. If your readers have read everything on your blog and you don't post anything new for two months then why are they going to come back to your blog?
Make sure your content is unique. This means it is in your own voice and style and not copied and pasted from elsewhere on the internet. Of course we all write about the same and similar topics, but it's writing it in our own style of how we interpret it that makes our version unique.
Never ever copy and paste anyone else's work. Not only is this plagiarism but Google frowns upon duplicated content and it can damage your SEO. Obviously press releases can be used word for word, but again try to add your own opinion or an opening paragraph if you use them.
Regular, unique, engaging, interesting and helpful content will keep your readers coming back for more.
Once your blog grows you may want to outsource some of your content writing to companies like click-vision.com who offer copywriting, blog post creation and article writing, especially if your blog is part of a business website or even turns into a business itself!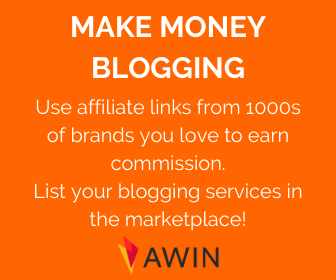 Social media - I use Twitter, Pinterest & Instagram
When I started my first website I had no traffic whatsoever from search engines. I had no idea about SEO, domain authorities or anything else to do with ranking well on Google so I relied on social media. I still get a huge chunk of my website traffic from social media and it's a great way to get your blog out there.
The best part is it's free. It just takes a lot of your time! I used to do all my pinning and tweeting manually but now I do pay for some tools to make it easier. You don't have to pay, but make pinning, tweeting and Instagram a regular part of your routine. For example, when you write a new blog post you should always pin it to Pinterest and tweet it. You can use Tweetdeck for free to schedule some tweets.
Pinterest - I pay for Tailwind to schedule my own pins, pins I want to share, to loop evergreen content so it is regularly re-shared at a schedule I set and also to use the Tribes feature. I am a member of 10 Tribes such as blogging tips, money bloggers and parent bloggers. In the Tribes you can share your own pins from your blog posts in exchange for sharing others. So you might be able to add one pin to a Tribe in exchange for sharing two other pins from the Tribe. It takes a while to build up and start getting more traffic from Pinterest using this method, but it does start to work as everyone is sharing each other. Pinterest is now my highest source of social traffic whereas it used to be Twitter.
Twitter – Twitter is my second highest referrer for social traffic. I use Social Oomph to set up queues of tweets for my blogs to go out randomly so my Twitter streams are always active with content which can be found. Use hashtags that are relevant to be found. Here are some blog related hashtags:
#ukbloggers
#mbloggers (mummy bloggers)
#pbloggers (parent bloggers)
#tbloggers (travel bloggers)
#lbloggers (lifestyle bloggers)
#fblbloggers (fashion, beauty, lifestyle bloggers)
#bbloggers (beauty bloggers)
#fbloggers (fashion bloggers)
The best thing is to search some hashtags like these and then you'll discover other hashtags that are being used by similar bloggers. Click on them and you'll see how popular and active the hashtags are.
Instagram – This method drives the least traffic to my blog, but I still get a bit of traffic from Instagram. I have a personal account so I can only add a link once in my profile. It's not possible to add clickable links in photo descriptions which is really frustrating. Still, it's a good way to tell people about your latest posts or to share images that complement your blog and blog posts. It's another place to be active with images and to keep your blog name and brand in people's minds. If you get really popular or viral on Instagram then it could be a great source of traffic.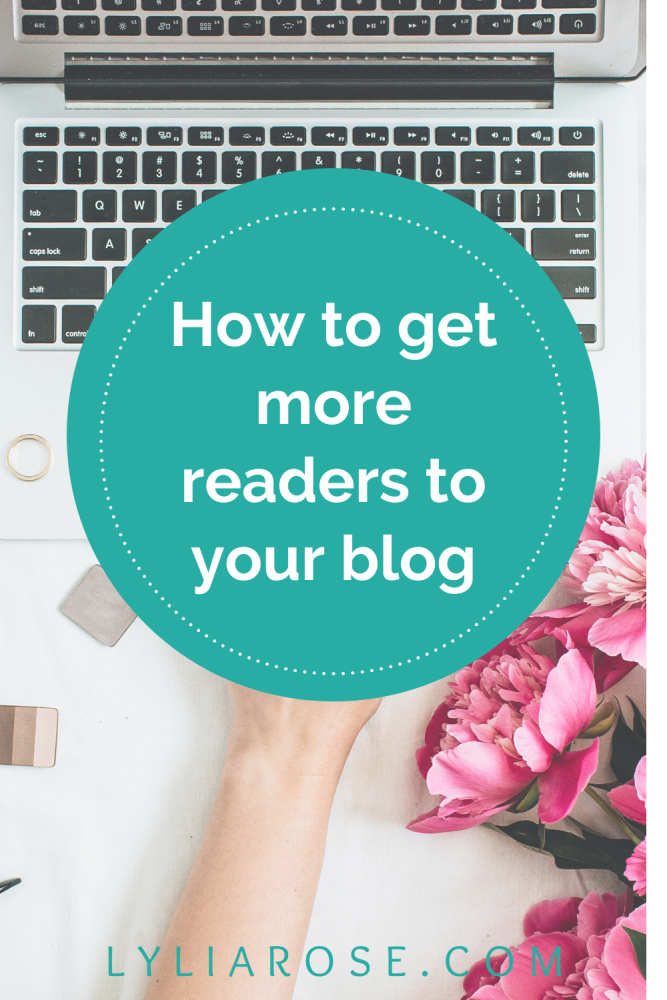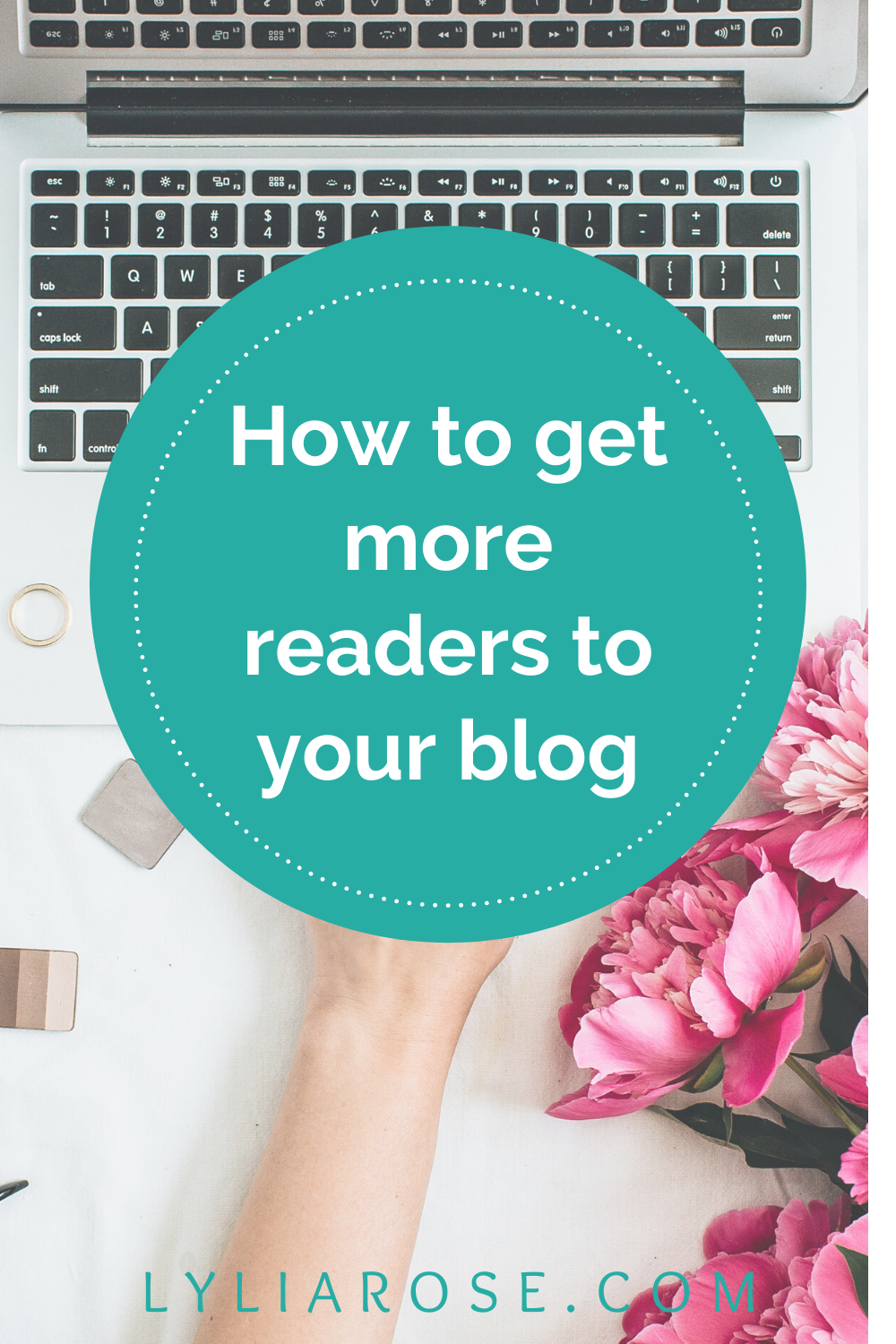 Sending weekly blog newsletters & building an email list
I send a weekly RSS newsletter using Mailchimp which is quite expensive as I have almost 5000 subscribers, but I think if you have under 2000 then you can send so many email newsletters per month for free.
My emails show a snippet of each of the latest blog posts and the recipients have to click through to my blog if they want to read more. This drives more traffic to my blog.
I use MailMunch to help me build my email list as it integrates with my Mailchimp account so new subscribers are added to my Mailchimp lists automatically. MailMunch allows me to add a less intrusive banner across the top of my blog rather than a popup that has to be closed to view the content.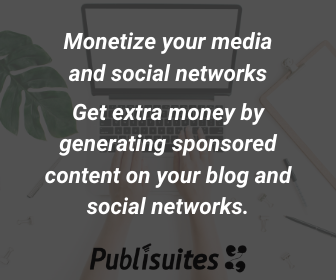 Interacting with other bloggers and joining blogger groups on Facebook
Networking with other bloggers, especially likeminded ones in the same niche, is a great way to get your name out there, learn tips and advice, share your knowledge and gain trust from them as well as turn them into readers of your blog!
There are lots of blogging groups in all sorts of niches where you can meet and connect with other bloggers. Official UK Bloggers, Bloggers On Thin Ice and UK Money Bloggers Private Group are three of my favourites to be a member of and follow.
Some of these groups have 'latest blog post' threads where you can post a link to your latest blogs for more views and to increase readership.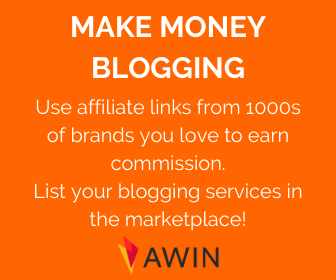 Taking part in interviews, media features and giving quotes
I always keep an eye out on Twitter and blog opportunity groups on Facebook for media features. Sometimes I am emailed directly about them too. These could be to give a quote to a newspaper or magazine or business website in return for a link back to your website or a website mention.
I've also taken part in a couple of newspaper articles that are solely about me or my blog.
I love taking part in interviews too which is a great way to show another blogger or website's readers more about you and why they should become a reader of your blog.
These sorts of opportunities usually always include a link back to my blog which brings more traffic to my blog. At the same time this can improve domain authority and help SEO which all brings more visibility and traffic!
Guest blog posting on other blogs
Writing a guest blog post for another blogger or website is another way to not only get a link back to your blog for all the benefits mentioned above, but also to showcase your writing style to another bloggers readers which could improve your readership levels if they decide to come and read your blog or follow you.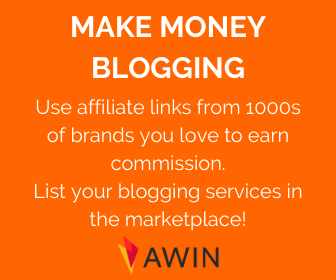 Running giveaways
For a great boost to your traffic and to potentially lure in new readers, why not try running a giveaway? I run regular giveaways and have obtained many regular readers from doing so. I doubt they would ever have found my blog if it wasn't for the giveaway I ran that enticed them over!
There are lots of ways to promote a blog giveaway for free online and sometimes companies offer prizes for free in exchange for the blog post and link, so you could get a bunch of traffic and potential new loyal readers in exchange for a blog post and some time. Giveaways are usually a great marketing strategy for your blog.
You can usually find companies looking for bloggers to host giveaways in the same places where you find paid blogging opportunities.
Final word
So I think that's pretty much all the methods I use for driving traffic to my blog online! SEO is definitely something I need to learn a lot more about as ranking well on Google can really bring the most traffic. For now I will continue to use a mixture of methods as they are all working for now.