Super Tasty Peanut Butter Balls!
Posted on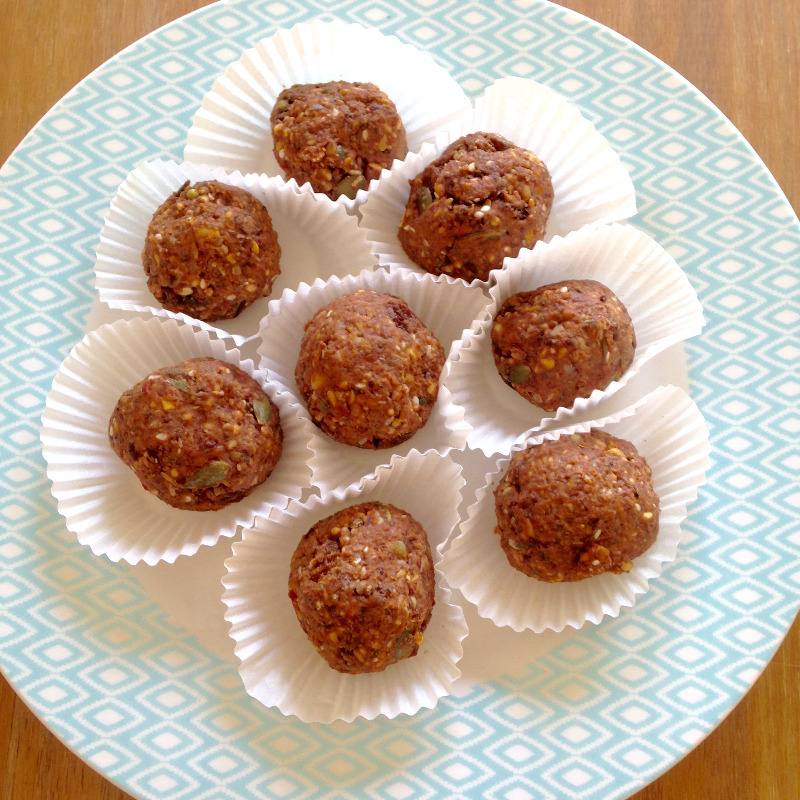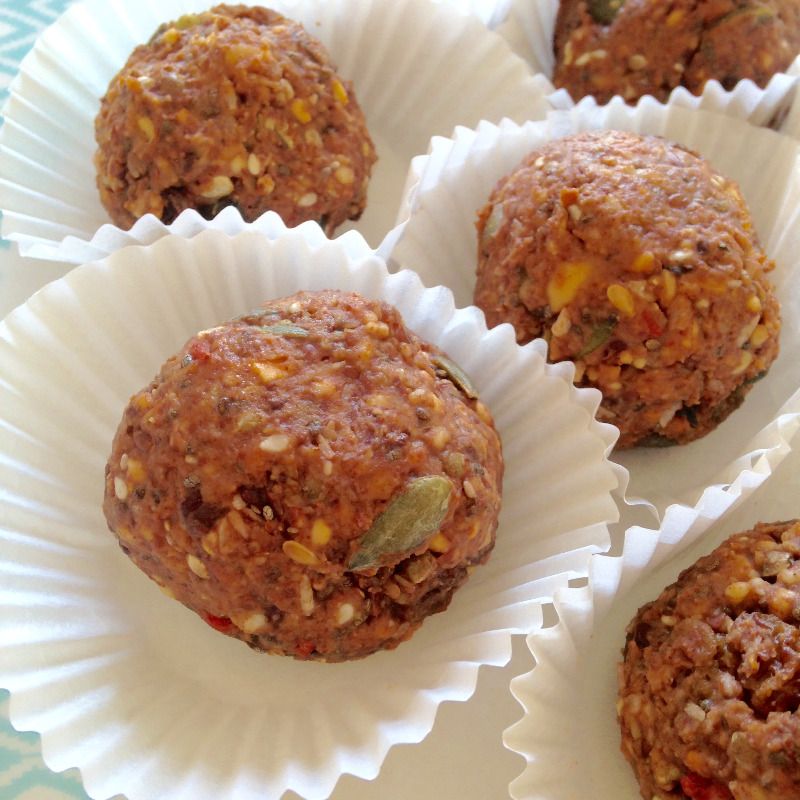 Peanut Butter, Cacao & So Much More Energy Balls!
I've jumped on the bandwagon with creating protein (or energy) balls. I've seen them all over blogs, online and even for sale in shops! I decided to make my own homemade versions and let me tell you - they are unbelievably delicious, so good for you and really simple and quick to make! Plus you can literally chuck in anything you want from ingredients you may already have in your cupboards.
For this batch I mixed a handful each of desiccated coconut, goji berries, pumpkin seeds and raisins with a tablespoon of chia seeds, a heaped tablespoon of cacao powder, a tablespoon of flaxseed, a squirt of honey and five tablespoons of crunchy 100% peanut butter.
Simply mix the ingredients together really well, roll into balls using your hands (they are quite sticky) and pop into the fridge overnight or for a few hours. This mixture made 10 good sized balls (a couple made it to my mouth before setting which were super sticky and super tasty!).
These are fantastic for a quick healthy energy boost or snack at any time of the day!